Being a male model is not easy, especially in a country like India, maybe because of the vast population. Hence every day, perhaps every second, someone or another is striving to become a male model. Now when it comes to being a male model besides having 'Greek god looks' and terrific fashion sense, which certainly gives an edge to the personality, it's also imperative somewhere to have a built like a lean machine. To be a male model, guys have to work under tremendous stress and pressure. Models need to look superb at the same time, definitely because of the competition where models need to stand out from other models to win the rat race. In this regard, this man Karan Oberoi also known as KO, who is today known because of his fitness and has turned out to be a popular fitness and style icon, has definitely set the standards high with his hard work and dedication. Being one of the most successful fashion as well as fitness models in the country, KO believes there is always a constant pressure to build and maintain the physique and remain camera-ready all the year round which was rather also not that easy for him when he started almost a decade back. KO was struggling to have a lean and muscular physique in his initial years while he was thinking of becoming a male model. This man admits in his own words, he's the same guy who could never think of running 20 km every day that also 4 am in the morning, which he eventually did, the day he saw Hollywood movie starring Sylvester Stallone- 'Rocky' and rest is history.

Karan Oberoi model started his career in an advertising agency until the modeling bug bit him. Currently, he is one of the most successful in-demand fitness models in India. In March 2018, he was voted as the top fitness model by Hindustan Times's Brunch magazine. He was conferred with the title of "Mr. Best Body" at the Mr. India International modeling contest. He is regularly featured in the news for his brand associations, awards and for sharing his fitness tips for aspiring models. He was featured on the cover of the world's leading fitness magazine- Men's Health. Besides that, he appeared on the cover of leading Indian fitness magazine, Health & Nutrition.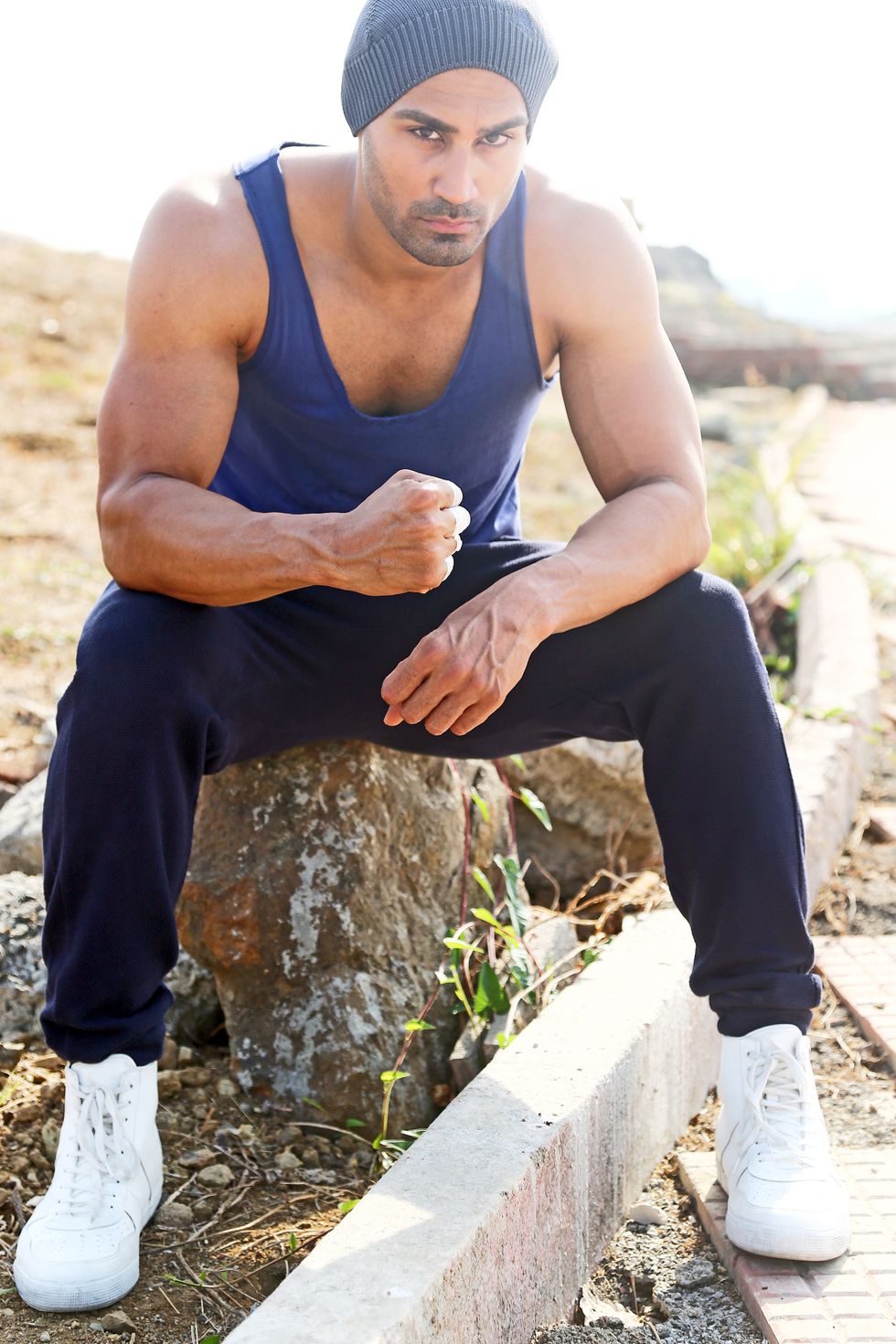 How he became a top fitness model?
Karan Oberoi KO has been maintaining his body for a decade. Fitness models are a little different from bodybuilders as they don't work on the physique to win a certain competition; they instead try to maintain the body all year round because they can be called for a shoot anytime, and they have to present themselves. In this day and age, you shall find a majority of men at least once preparing to look great with those muscles and six-packs, but to be a top fitness model maintaining the body for a decade without using steroids is little rear to find. He also retains the top slot as he doesn't involve in any vices and tries to nurture his body as a temple by detoxifying by eating berries and drinking green tea.
His dedication has earned him significant accolades
Having established himself as one of the top male models, Karan has also endorsed many leading fitness brands. Apart from fitness modeling, Karan has walked for big names in the fashion world and has also worked with several international brands such as Royal Enfield, Reebok, Isuzu and digital campaigns for big brands such as Timex watches, Daniel Wallington watches, and Tata Altroz car.
Beyond fitness modeling
Karan believes in doing more for the good of others. In June 2018, he was appointed as the 'World Peace Messenger' by the World Peace and Diplomacy Organization- a part of the United Nations Global Compact.
All in all, Karan has been at the forefront of the fitness modelling revolution in India.