Mac Miller has died from an apparent drug overdose at age 26. The rapper, whose birth name was Malcolm McCormick, was found in his California home Friday afternoon and was announced dead at the scene.
This announcement follows a string of overwhelming events surrounding the young artist, as he has been dealing with substance abuse, mental health issues, and relationship troubles with his ex-girlfriend, singer Ariana Grande. Miller was also arrested for drunk driving and an associated hit-and-run earlier this year.
It goes without saying that Miller's death is NOT Ariana Grande's fault.
Though she is now engaged to comedian Pete Davidson, she is not responsible for Miller's mental health issues and substance abuse. It has been made clear by Grande that she supported his through his stride towards sobriety. A number of people on Twitter and Instagram have already started lashing out at Grande for the rapper's death, to the point of Grande disabling comments on her photos. This should not be their reasoning because it is not her fault, whatsoever.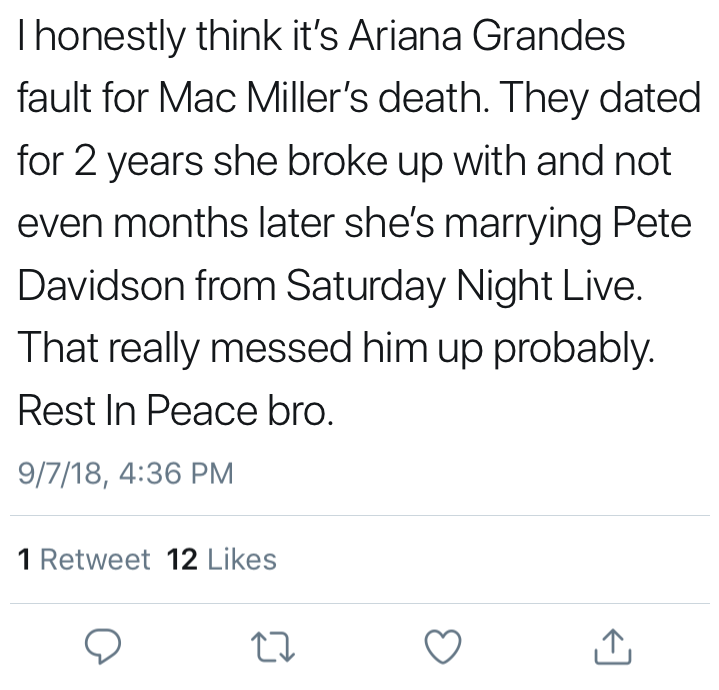 Source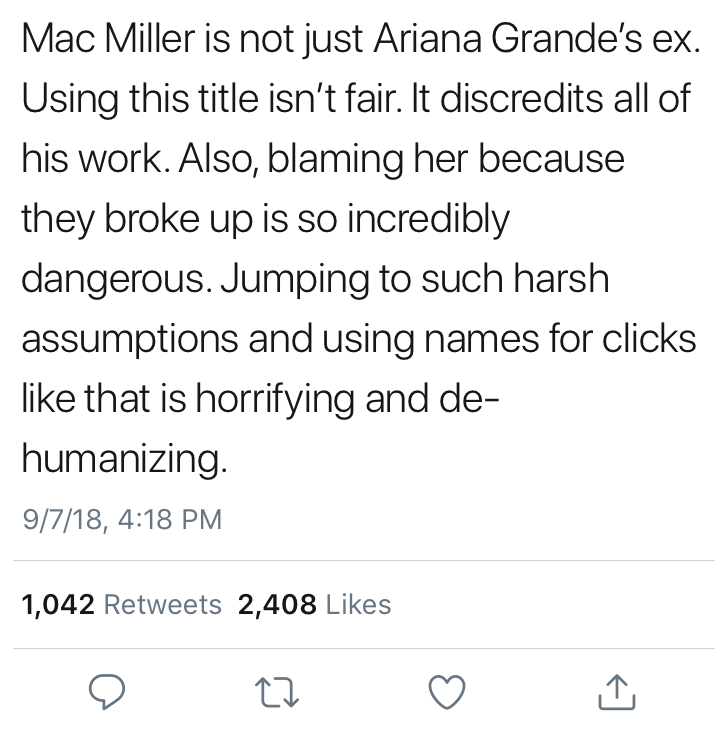 Source
There's a huge amount of stigma around mental illness in society right now, and blaming the ex-girlfriend for 'murdering' someone is not the answer. Fans shouldn't jump to conclusions and put the blame on Grande because she's dealing with this tragedy as much as anyone else.
Miller was supposed to go on tour this year at the end of October, for his new album "Swimming." Miller has been making music since 2010 when his first album "K.I.D.S." gained fame.
Multiple celebrities and fans have started sending their condolences on social media: