Ever since I was 11 or 12-years-old, I have been a die heart Lauren Conrad and by extension "The Hills" fan. I read all of her books, I worshiped the words she wrote in her two books "Style" and "Beauty." They helped me get through my awkward stage of fashion and beauty in middle school and high school. I wanted nothing more than to go to LA after I graduated high school and become a fashion designer just like her. Although the new reboot of "The Hills" is going to premiere in 2019, and we are all bummed that the Queen herself won't be making an appearance, it's a great time to remember the important lessons we learned from LC, like how people change (hence the reason why I am not in LA and she won't be on the Hills—it's the best for both of us).
Even your best friends will stab you in the back, but you can to forgive them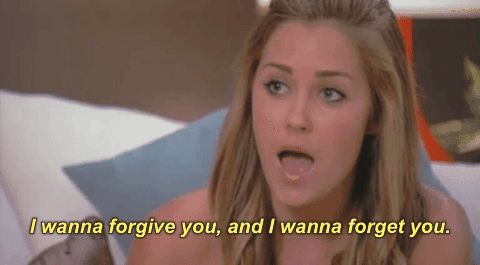 One of the big events in "The Hills" series was the fact that Heidi might or might not have been one of the people who started a very awful rumor about LC. Heidi swore up and down that she had no idea who started the rumor and denied Spencer's and her part in the rumor. This led to a sit-down fight between LC and Heidi where Lauren finished the fight with the famous line "I want to forgive you, and I want to forget you."
This wasn't an easy situation for Lauren to be in, but even though Heidi was her best friend, and had stabbed LC in the back on more than one occasion, LC chose to accept the fact that no matter how many times Heidi said "I'm sorry," Lauren would never let Heidi back into life. She forgave Heidi, she even shared a tender moment about how much she missed their friendship and attended Heidi's wedding, but she knew that their friendship would never be rekindled.
No guy is worth putting your dreams on hold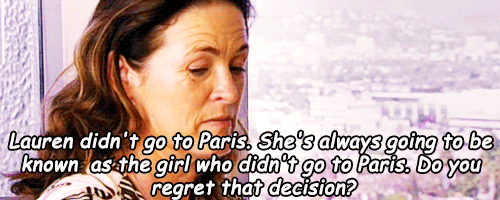 At the end of the first season, Lauren skipped the opportunity to go to Paris for the summer and work with Vogue to stay at a beach house with then-boyfriend, Jason. Their relationship didn't make it through the summer and lead to Lauren always being known as "the girl who didn't go to Paris." However, she quickly learned after that that no guy is worth putting her dreams on hold and when she finally did get to go to Paris, it was at the expense of her relationship with Brody. This is an important lesson from the O.G. girl boss: no guy is worth letting your dreams sit on the sideline. After all, the money and success will never break your heart, right Spencer?
It might be hard, but you have to move on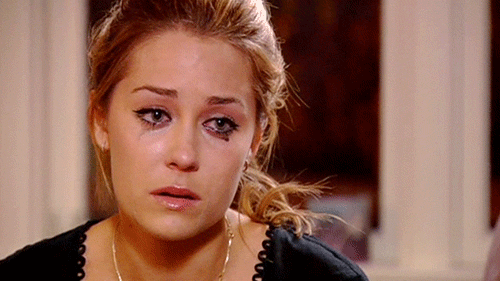 Watching Jason and Lauren's relationship come to an end was one of the hardest things to watch Lauren go through. Now that I have been through my own rough relationship, I praise the way she handled it in a whole new light. She decided that it was best to break all ties right after the relationship, which gave her time to heal. It wasn't until he contacted her that he came back into the picture, and at the time he was engaged. It has to be hard to see your ex-boyfriend get engaged, but she still was happy for him because she gave herself a chance to move on. It wasn't easy. She dated a lot of guys and was heartbroken, but in the end, it made her stronger.
Work hard for what you want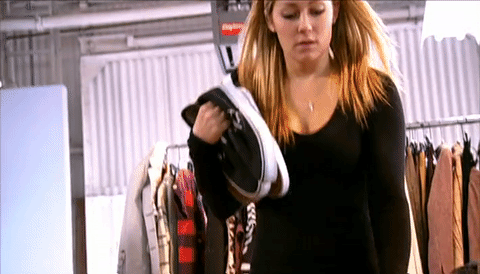 Say what you want, but Lauren worked her butt off for what she got in life. She worked hard at Teen Vogue, and now she has her own brand. She did what it took to get to where she was. She went to school, worked hard at her internship and that gave her the knowledge and ability to accomplish everything she has. That's why she is the O.G. girl boss right there.
Stay true to who you are
There is a point in the series that Lauren talks to her mom about the way that LA had changed her best friends. She didn't get caught up in the way that LA worked, like getting plastic surgery, instead, she stayed true to who she was. This is probably the most important lesson because no matter what was happening in her world she never strayed away from who she was.
Have your friends backs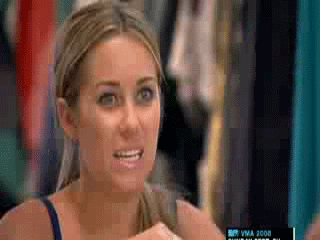 If there is one thing you can say about LC, it's that she doesn't give up on her friends. Unless they do her wrong, but hey, she let Heidi stay on her birthday boat in the end. She was there for Stephanie, who was the sister of the guy who hated her and she stood up for her over and over again. She was always there for Audrina, even when their friendship was on the rocks. LC is the perfect example of what it means to stay true to your friends no matter what.