There is no need to state once again how great the PlayStation 5 is, we've heard over and over again all the praise and recognition people from around the world have praised with the latest next generation of consoles.
About three months after PS5's launch the console runs beautifully as the glitches are fixed with system updates and hot patches. But what is a gaming console without exclusive games to play? For the month of February PS Plus, PlayStation's Online Subscription service released some free games that members can download for free. There were some titles that appeared in the last generation like "Control" and "Concrete Genie" however, for the first time since the PS5's launch was the release of an exclusive PS5 game; "Destruction AllStars"(2021).

Taking influence from games like Twisted Metals in the past, this new PS5 game has players competing in a wreck-o-mania adventure.
Selecting from a wide assortment of characters/racers, the player competes online to smash their opponent's vehicles with sideswipes, pit maneuvers, and special attacks. The game was originally going to be charged a full $70 at the PS5 launch however, Sony made the executive decision to allow the game to be downloaded for free for two months on PS Plus. Now after playing it for a couple of weeks, it is kind of a blessing the game wasn't made $70 right away.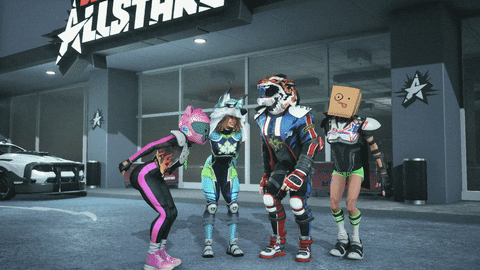 Go Team Cheer GIF by Lucid Games Giphy
Like I described the game see you as a racer in the Destruction Allstar tournament. You select between four game modes each with its own objectives and obstacles as you smash and crash opponents to score points. I enjoy the premise; it is a nice game to relax with after web-slinging across New York or throwing a Molotov and shooting zombies. The wide variety of characters are diverse with their special on foot "super" and their vehicle "super." Each round sees your character either smashing into opponents, collecting tokens, the floor is lava challenges, and crashing into tornados to score points. When I was playing this game with my friends, we were having fun smashing and driving into everything as well as trying to figure out the controls. However, after that, the game did start to become repetitive. Even after playing it as late as last night, I did find myself just driving around the track while I talked about my relationship problems in the PlayStation party chat.

I really want to enjoy this game more, but the limited amount of content makes me feel like there should have been more. At least seven game modes and definitely more maps; I can only enjoy London, Tokyo, and Barcelona so many times before I grow bored of them. And the characters are fun to play as some of the favorites that I run include Lupita, Angelo, and Xander. However, their limited character powers do make me feel underpowered, especially when I am on foot and not in a car.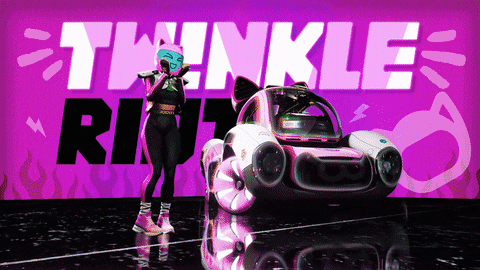 Trailer Ps5 GIF by Lucid Games Giphy
What makes "Destruction Allstars" interesting is the fact you as the player can hop out of your car and select a different car within the match. Have a car that has been beaten up too badly? Simply hop on out and select a new car and don't get run over! It is a lot right with this game like I said, especially the driving. The cars feel fast and the SUVs feel powerful. I enjoy driving so much half the time I have to remind myself I need to crash into people. If you aren't a fan of driving cars in video games then I can get that, but for me as someone who grew up on Kart Racing games, it's like riding a bike.

In summary, I believe if you are one of the few lucky souls who has a PS5, at least test this game out.
We don't get a lot of PS5 games and we still have some in the pipeline so if you want to see a high-quality game that uses the performance power of the PS5 then definitely check this game out. Hopefully, more content with this game will be added soon and it looks like the devs are listening.