Located in the heart of Lake Mary, Spiceland Indian Grocery has everything you need for a perfect Indian meal. With a great selection of ingredients and home-made snacks, the store has gained public recognition during its 13 years of business, and its success has only been growing.
"Spiceland is my husband's dream."
- Vani Gadamsetty
Vani Gadamsetty and her husband opened Spiceland Indian Grocery in 2007 and could not imagine upgrading the store into a larger space 11 years later. Today, with the Indian culture and story in mind, the market is one of the must-visit spots in Central Florida for anyone with a taste for unique flavors and tasty bites.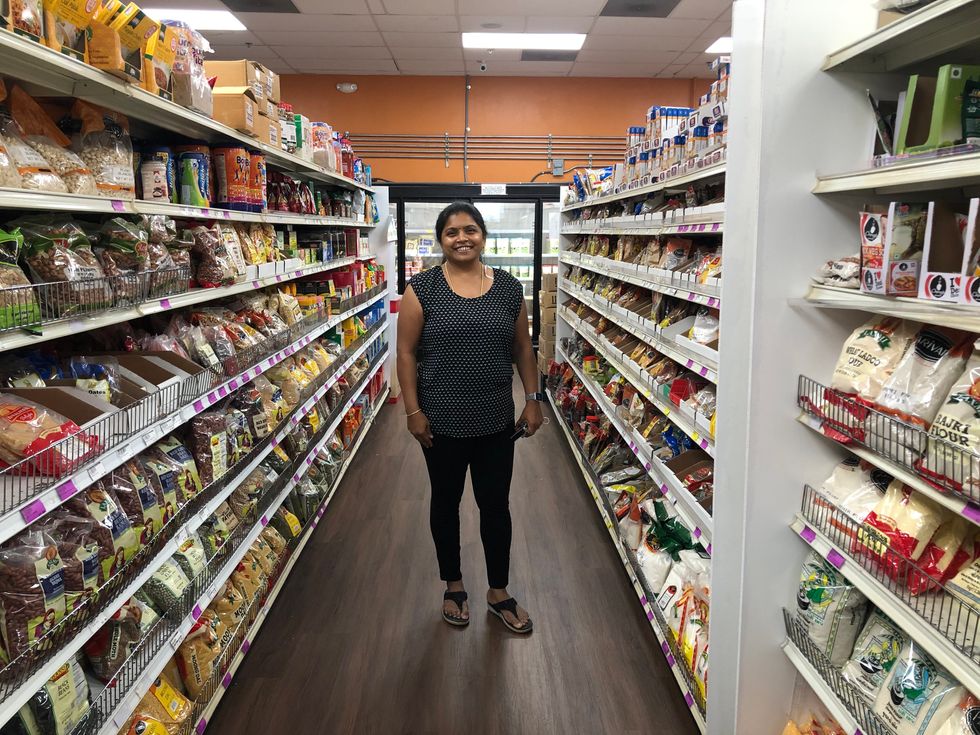 Vani Gadamsetty inside Spiceland
Photo by Giovanna Kubota
The kind and helpful staff will definitely make you feel at home while shopping at Spiceland. Open seven days a week, the market offers affordable prices of its imported Indian groceries, and it's the place to go if you are looking for authentic and fresh Indian produce.
With a variety of vegan and non-vegan options, Spiceland products include Indian spices and masalas, fresh vegetables, frozen food, different grains, Indian snacks, and drinks, and much more.
They also sell delicious handmade Indian street food — you won't want to miss tasty samosas and pani puri.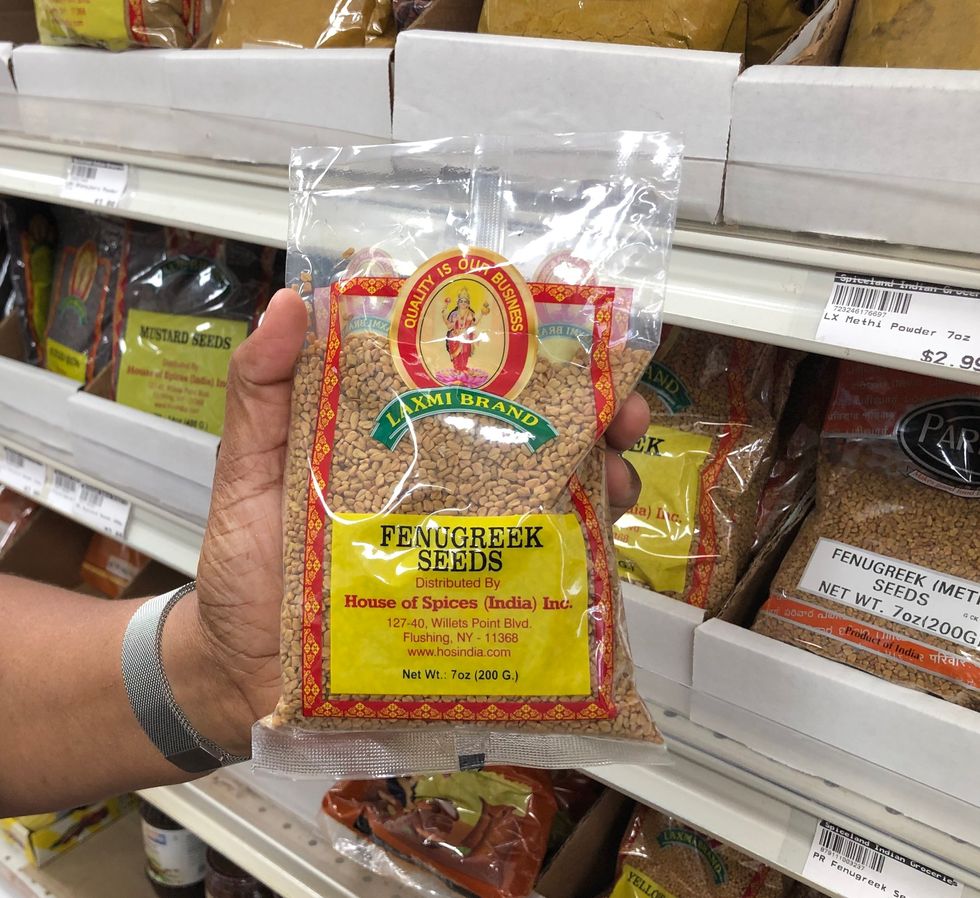 Photo by Giovanna Kubota
Indian cuisine is famous for using a great number of natural seeds and spices in its meals, and it's believed that these ingredients may act as a source of natural medicine and help to prevent diseases if consumed regularly.
Fenugreek seeds, for example, are great for people fighting diabetes, according to Gadamsetty.
"Indian spices and seeds have a high medicinal value if used correctly."
- Vani Gadamsetty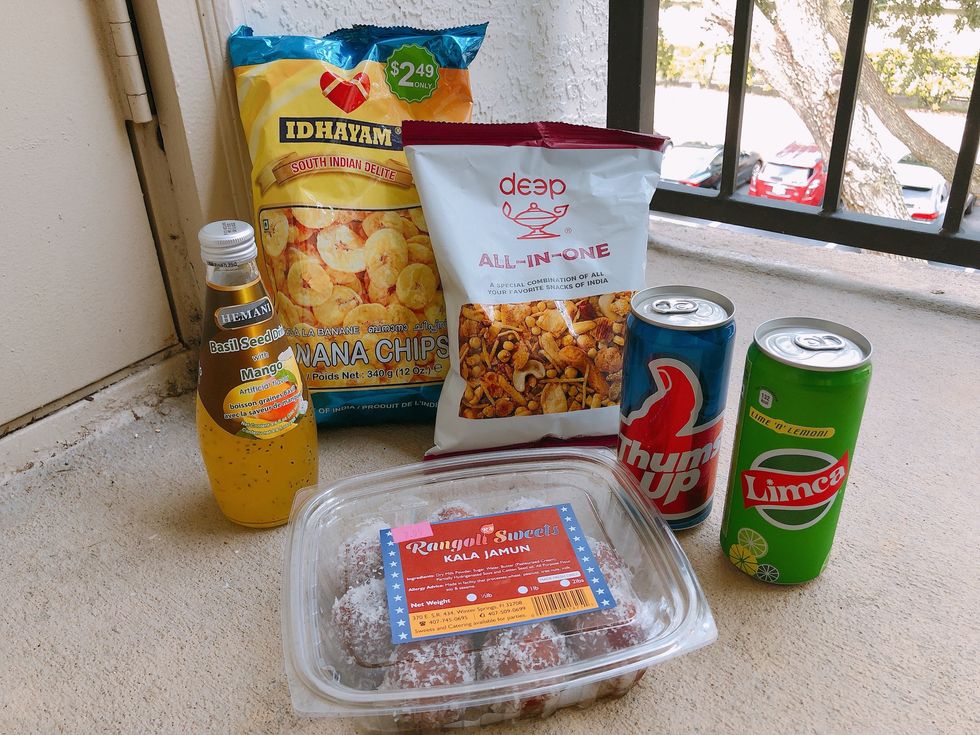 Photo By Giovanna Kubota
For curious foodies, Spiceland also serves Indian sodas such as Thumbs Up, a type of cola, and Limea, a lemon-lime carbonated drink. Both resemble our typical Coca-Cola and Sprite products and are as delicious as you may think.
Basil Seed drinks are also available at the market — it's considered a healthy option for a morning brunch.

Banana Chips and other Indian snacks are a must-buy for every customer, and nothing better than some fresh Kala Jamun for dessert on a hot day. The market also offers a variety of gluten-free options per demand and are a great way to diversify your daily meal.
Spiceland is located at 9870 South Sun Dr., in Lake Mary, Florida, and they are excited to welcome new customers every day.