Ah, Herky. You may love him, you may be terrified of him, but you can't deny that he has the ability to uplift the spirits of anyone he comes into contact with. I hate to inform you, though, that this Herky we have all come to love has also gone through his awkward stage, and I have to admit, it was downright terrifying: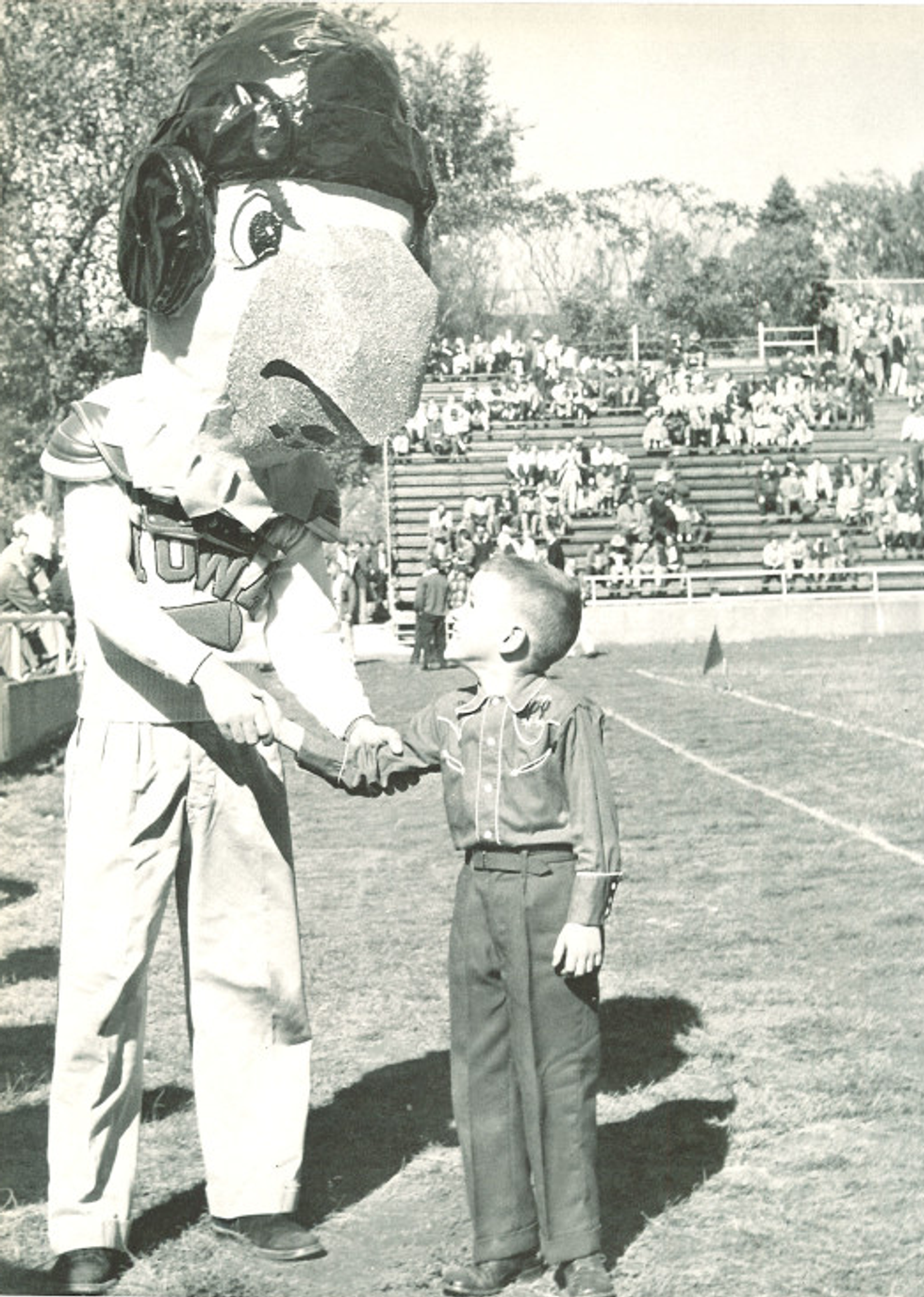 If that was me, that smile would be non-existent.University of Iowa Archives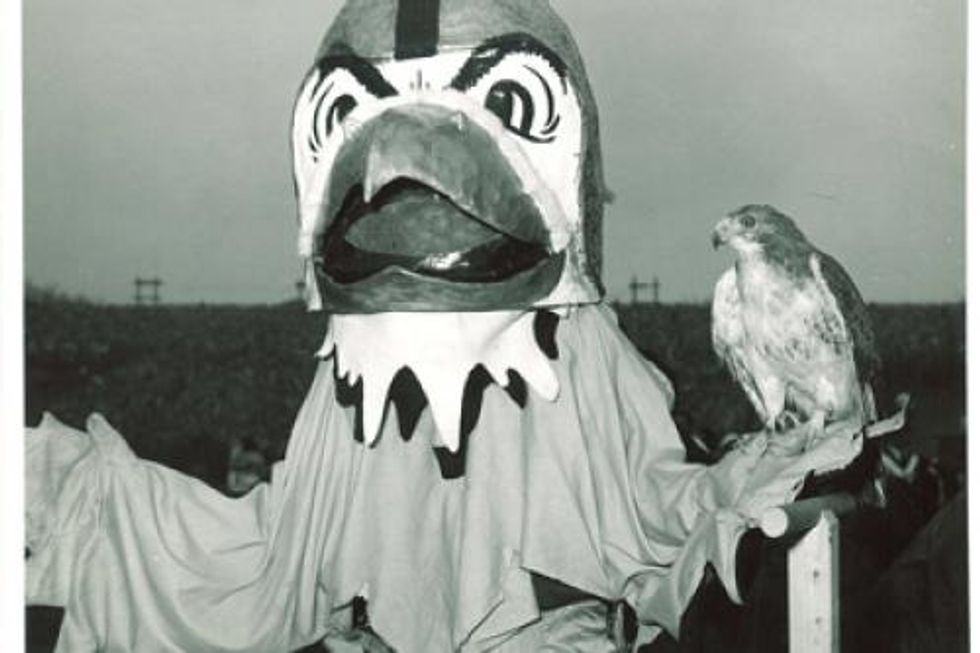 MY EYES!!!!University of Iowa Archives
The helmet made of (what appears to be) duct tape! The disproportionate head size! The fact I can see the man's face through his costume in the second photo! There's so much to unpack here!
Let's break down the costumes one by one. The first costume, which is the first version of Herky The Hawk, is literally a male cheerleader with what appears to be a paper mache headpiece on. I admire the creativity and the glittery beak! What really sells this costume, though, is the fact you could probably fit an entire body inside of that headpiece. The sheer size of that thing truly should be looked at by Guinness World Records and I'm surprised that man could balance that thing on his head. I'm truly impressed. The actual football shoulder pads is a nice touch. I'm now noticing that there are large gaping holes at the bottom of the beak for him to see through. Was this costume the cutting edge of mascots all over the country?
The second rendition of Herky, circa 1960's, is even more impressive than the first version. First of all, we have an oversized poncho-wing combo that I'm obsessed with. The impressive draping, along with the carefully crafted points to indicate feathers and wings, is truly a sight to behold.
We can now see that Herky's head size has been made proportionate to his body, and I am relieved, not only for the fans but for the mascot's neck and spine. I notice that they've also upgraded from gaping holes to a mesh one to create the illusion that their truly is no man inside, but who are they fooling? The man is right there. I can see him plain as day. He looks so unhappy to be there. Can someone give him a hug, please?
Whether you love these costumes or hate them, I can imagine that they wouldn't incite the fear and panic that they would today, but give the people of yesterday's past a similar feeling of love and joy and togetherness. We can't deny our awkward stages, just like Herky can't deny his. You've come a long way and we love you regardless, Herky!
Also, can we please being the live hawks back?!