With "Game of Thrones" returning to HBO for its final season, why not make good use of your subscription and take advantage of another show on the network? Bill Hader's comedy, crime, and drama-filled show, "Barry" returned for its second season on March 31st, which means you can binge watch the entire first season, as well as the first five episodes of season two.
If you don't know who Bill Hader is, you're truly missing out. He got his start on "Saturday Night Live" in 2005, and from there, has gone down in history as an "SNL" great. Bill sadly left the show in 2013 because he suffered from major anxiety every time he performed.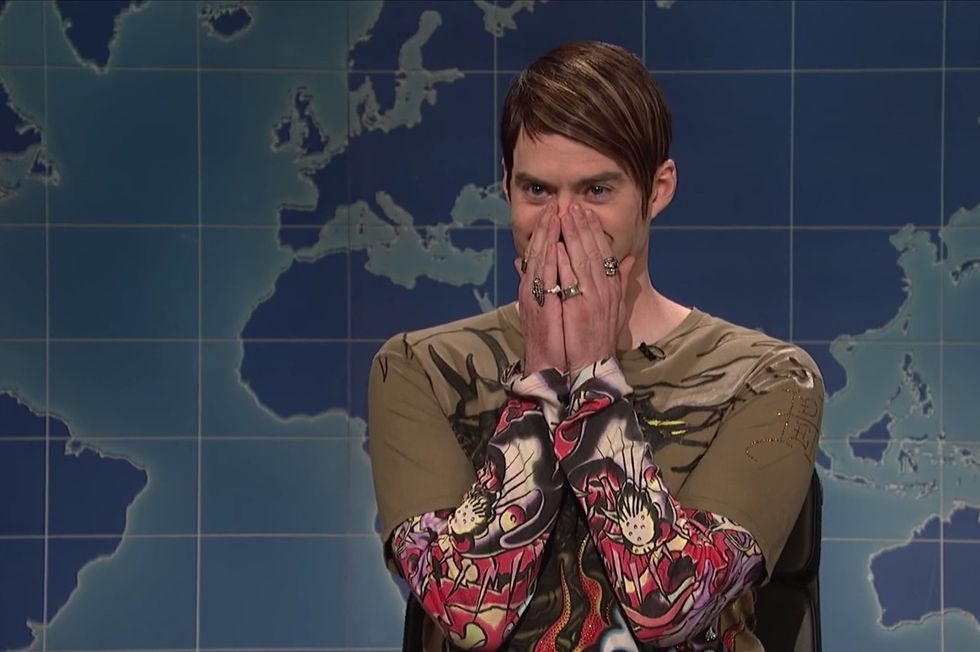 https://www.vanityfair.com/hollywood/2018/03/stefo...
Since leaving "SNL", Bill has been more focused on acting in television shows and movies, as opposed to live tv. His most recent and successful endeavor is the show, "Barry" which airs on HBO.
Without delving into and giving away too much detail, "Barry" is about a discouraged hitman, played by Bill Hader, who travels to Los Angeles for a hit, but stumbles into an acting class. Barry desires to have a new life as an actor, but his past life won't leave him alone.
Bill takes on a more serious role in this show, which takes some getting used to. He is typically seen breaking in a sketch or laughing in an interview, so the serious persona he takes on is something new for Bill Hader fans.
The show was created by Bill, who then went to his friend, Alec Berg, for his help in constructing the storyline. After getting picked up by HBO, they filmed an eight-episode first season.
At the 2018 Emmys, "Barry" received ten nominations and won three Primetime Emmys. Bill won for Outstanding Lead Actor in a Comedy Series, while Henry Winkler, who plays Barry's acting coach, won Outstanding Supporting Actor in a Comedy Series. The third Emmy was awarded to "Barry" for Outstanding Sound Mixing for a Comedy or Drama Series (Half-Hour) and Animation.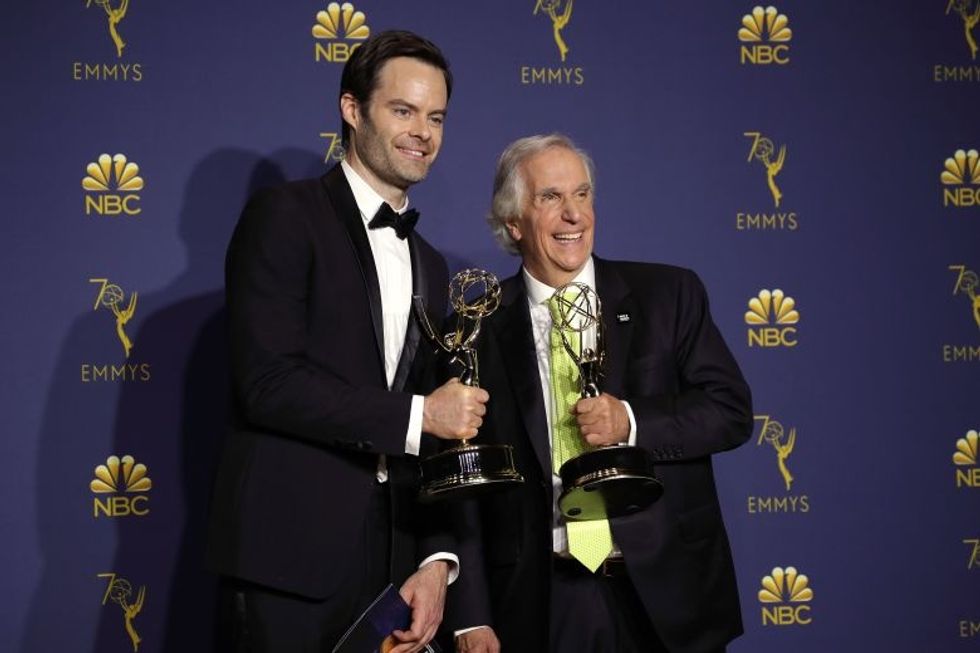 https://www.indiewire.com/2018/09/emmys-2018-winne...
I initially watched the show for Bill Hader because I am a huge fan of his; however, the storyline this show follows is something unique. After the season one pilot premiered, I continued tuning in for new episodes each week because I became engrossed in the plot.
The cliffhangers are shocking and force you to patiently wait until next week for a new episode, but with the episodes clocking in around thirty minutes each, you can quickly get caught up to the new season airing now.
With its highly thought out storyline, amazing cast, and dark comedic writing, "Barry" is truly a show you don't want to miss.
Tune in Sunday's on HBO at 10 p.m. to watch the latest episode of Bill Hader's "Barry" each week.