Renowned and loved-by-many designer Christian Dior has been known for his traditional Chinese influence in creations. In his first collection, released 1947, featured an overcoat named Shanghai and was paired with a Tonkinese hat. He had never been to China at the time, yet throughout the years his designs have maintained a consistent style visible even from early years. On a Thursday night, the French House released the Spring-Summer 2018 haute couture collection for the second time--but instead of Paris, the brand traveled overseas to China, in Minsheng Museum. The set design is consistent with black and white checkerboard patterns sprawling over the runway floors. Draping loosely over the walls were heavy, pink-tinted pleated curtains. Where a chandelier would be presumed to hang, small white sculptures of eyes, noses, and ears instead were the decoration, adding to the dream-like effect. According to artistic director Maria Grazia Chiuri, The theme centered around surrealism and the "games" that life can play.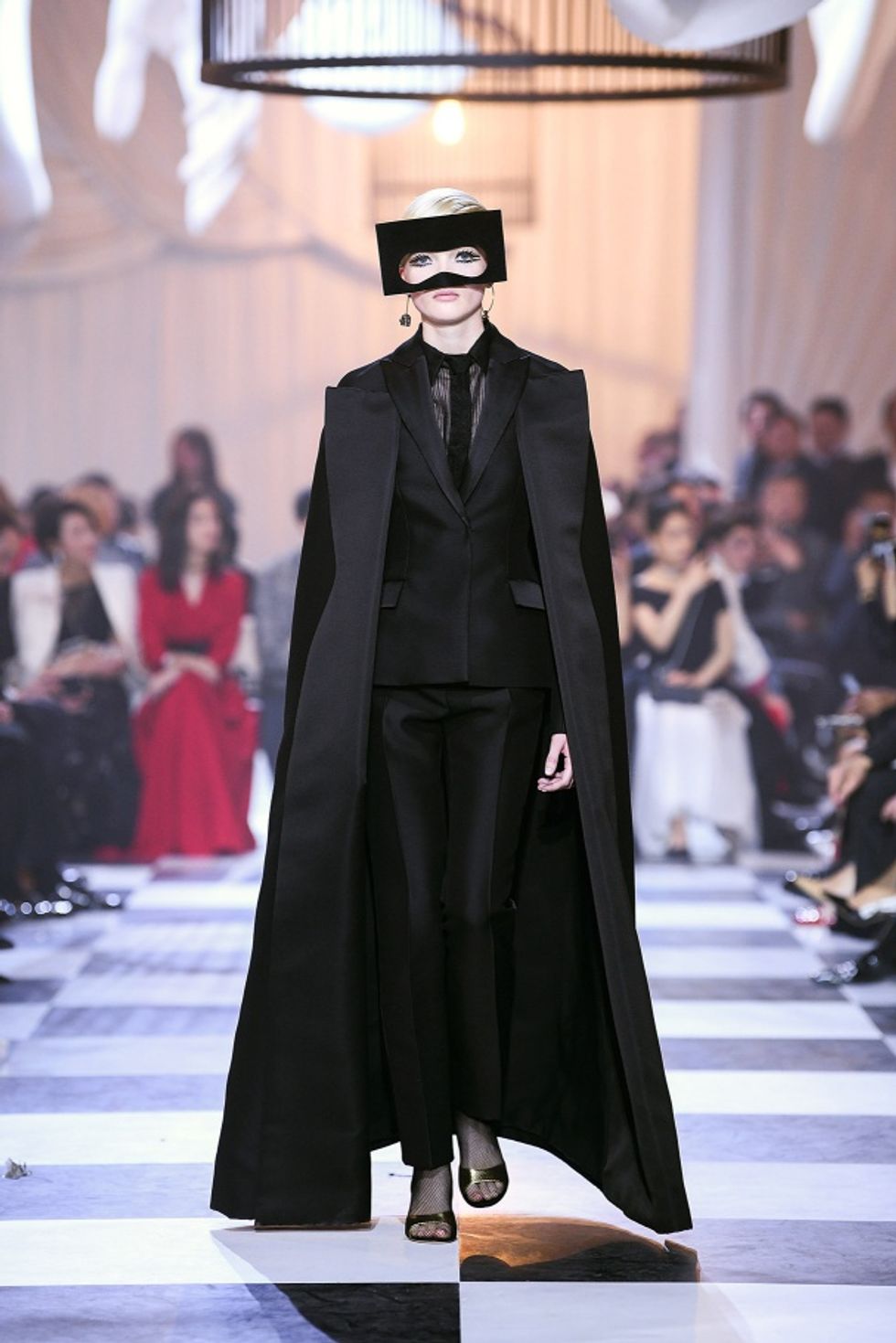 Most of the designs appeared devoid of color, mostly focusing on stark blacks and whites, but further in we can see bright pops of red, and soft pastel pinks, blue, and sparkling gold accents. Usually, the least scrutinized of the runway model, most wore delicate tulle masks that only revealed their eyes with a dark, mysterious gaze pointedly carrying them down the boardgame-esque floor.
Generally simplistic in nature, it is still distinguishable how Chiuri's artistic vision presents itself. Some models sported a completely black suit, but with an interesting twist. One had overly large lapels that draped over the shoulders of the model, unlike any normal suit. Subtle touches of fishnet and other sheer fabrics here and there make for an ultimately seamless look. The most interesting, and surreal designs though--can make anyone stand out in a room.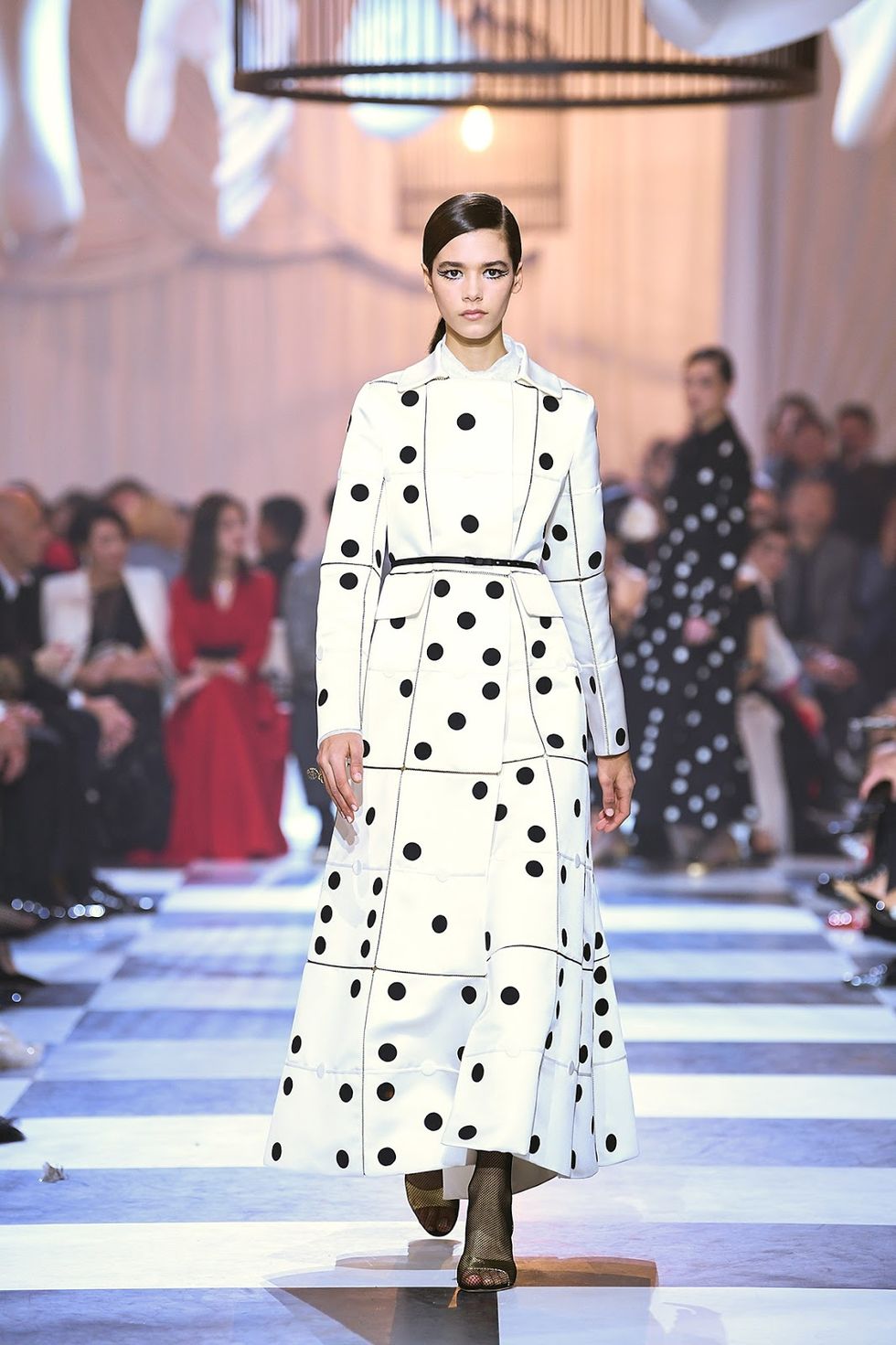 If I were to name this design, it would be domino effect. For less obvious reasons, this design is much like a domino falling, and moving the others along in its' path, much like the following looks. The basic silhouette of this overcoat gives a nod to Dior's earliest of pieces, especially with the cinched high waist and flowing, ankle-reaching bottom half.
Here we have a continuing, and very long list of my favorite designs from the show. There were 76 looks in total, but even if I had to choose only 10, it would be a task far too impossible.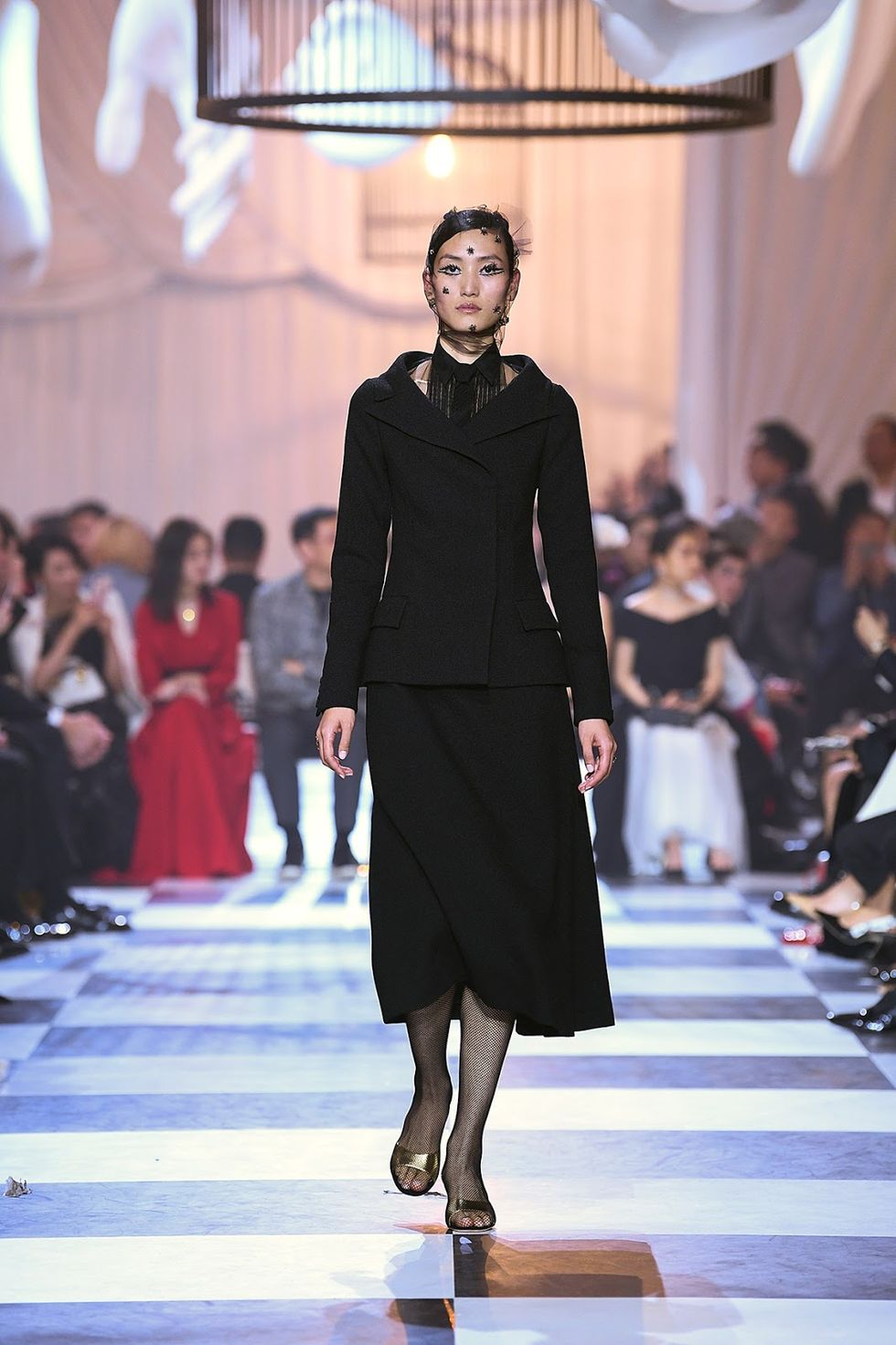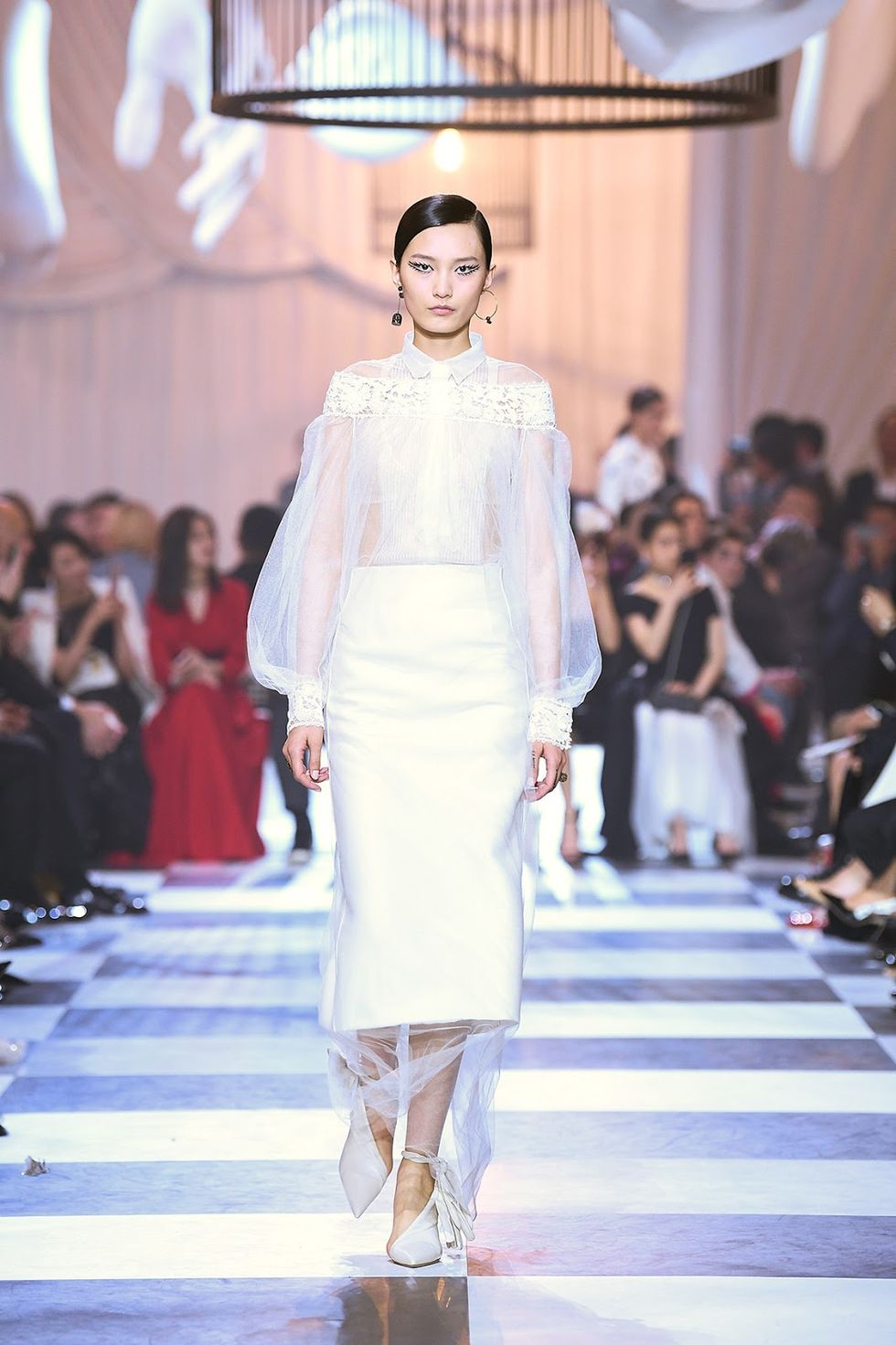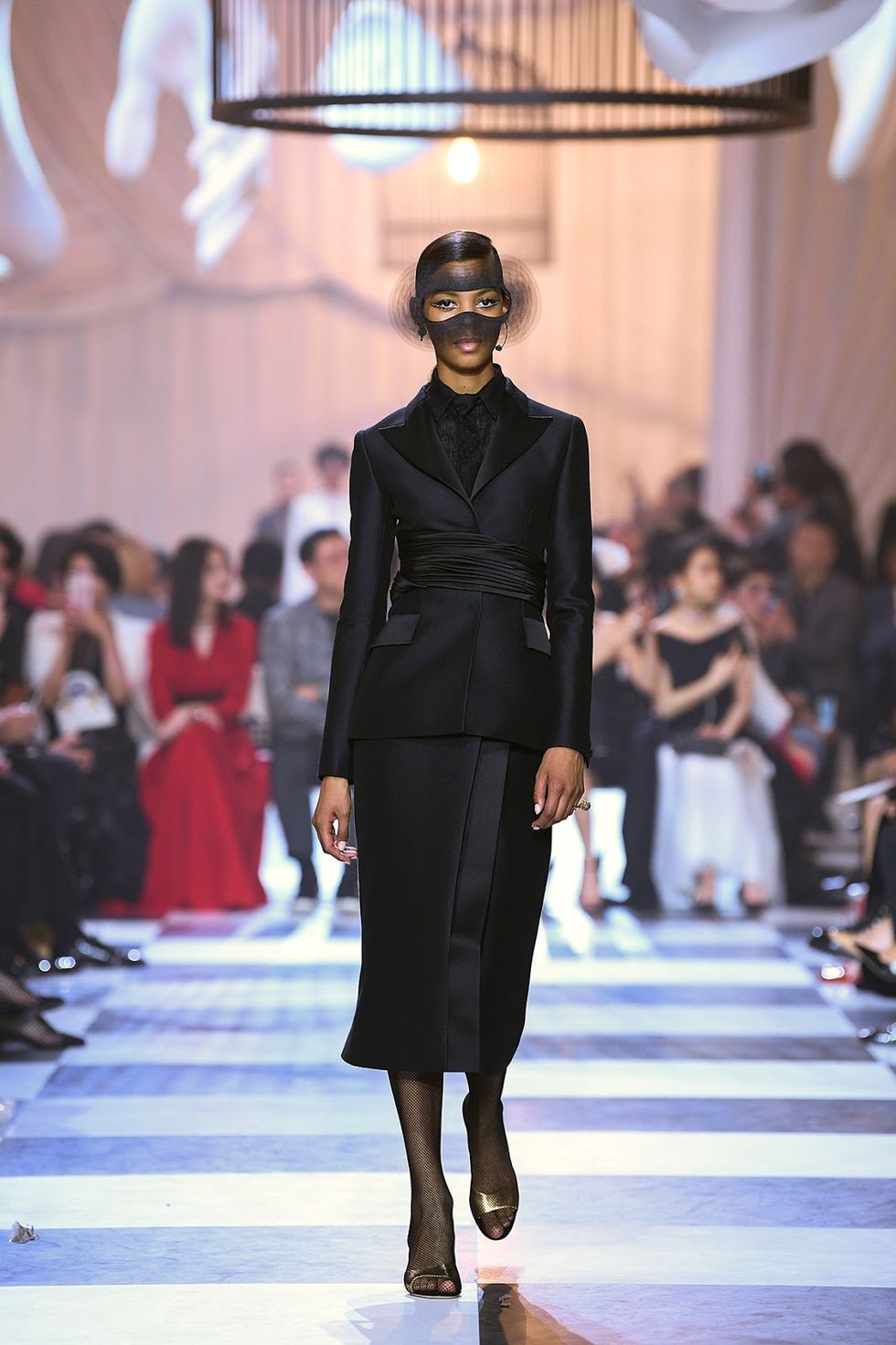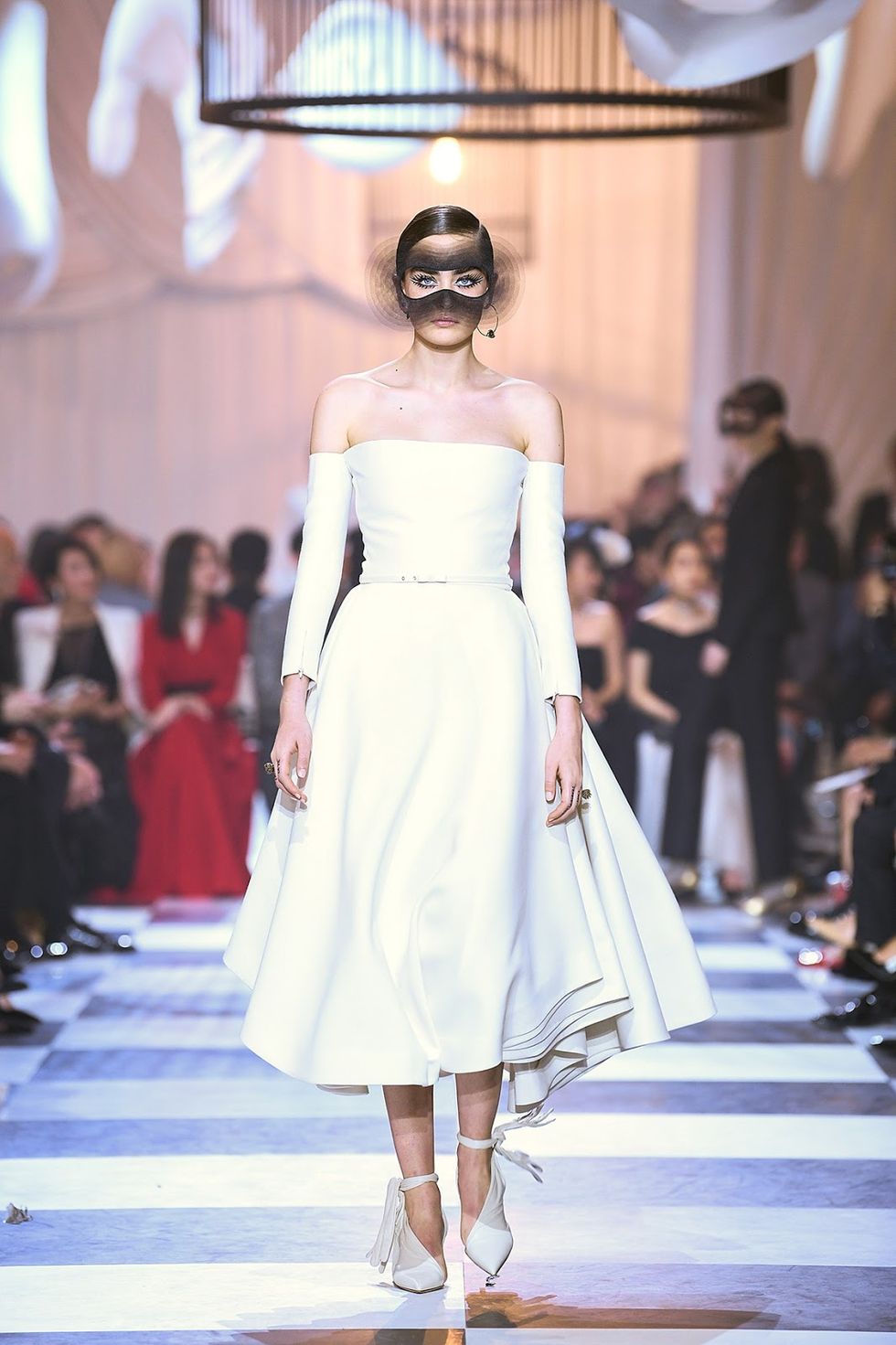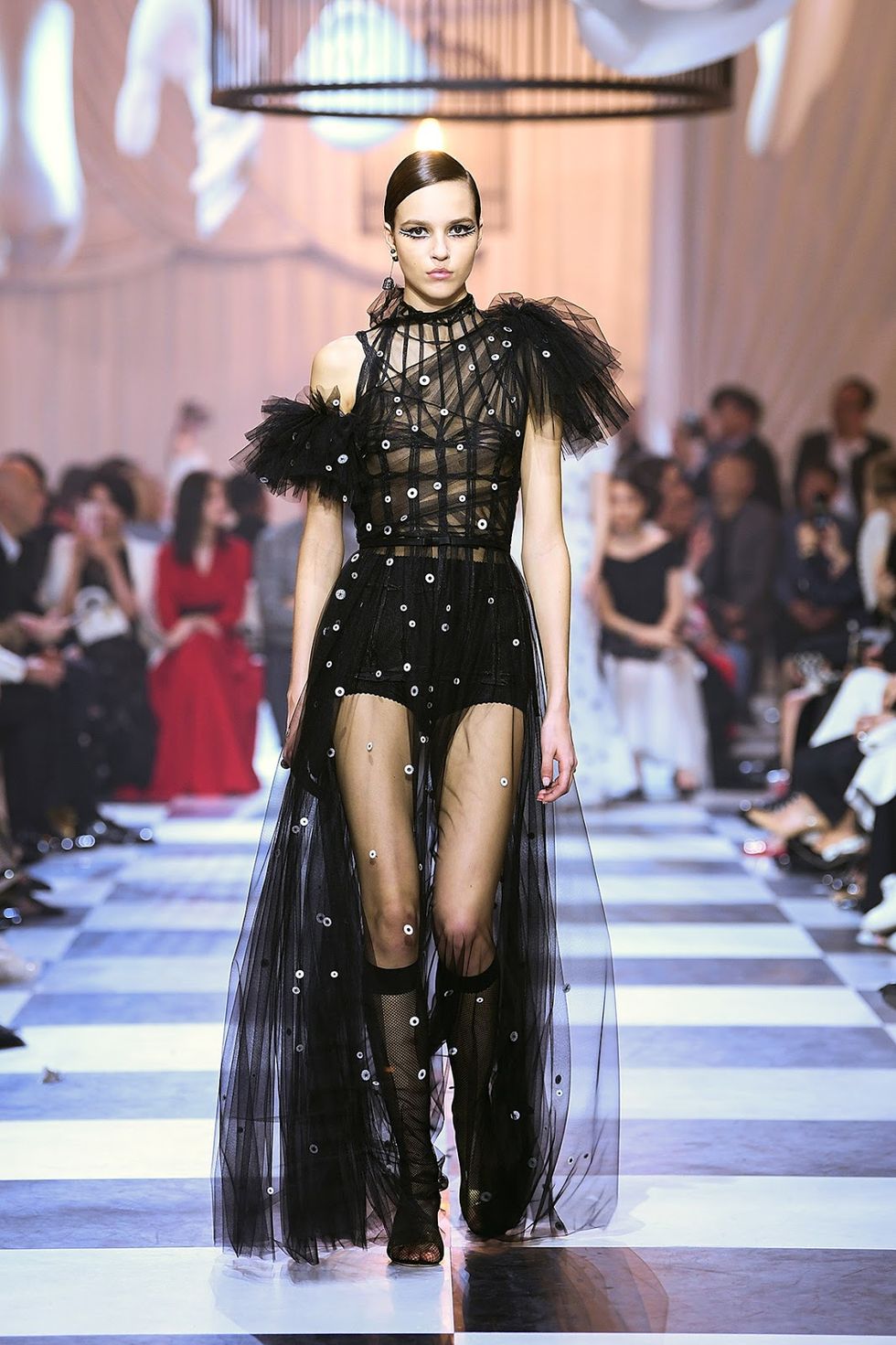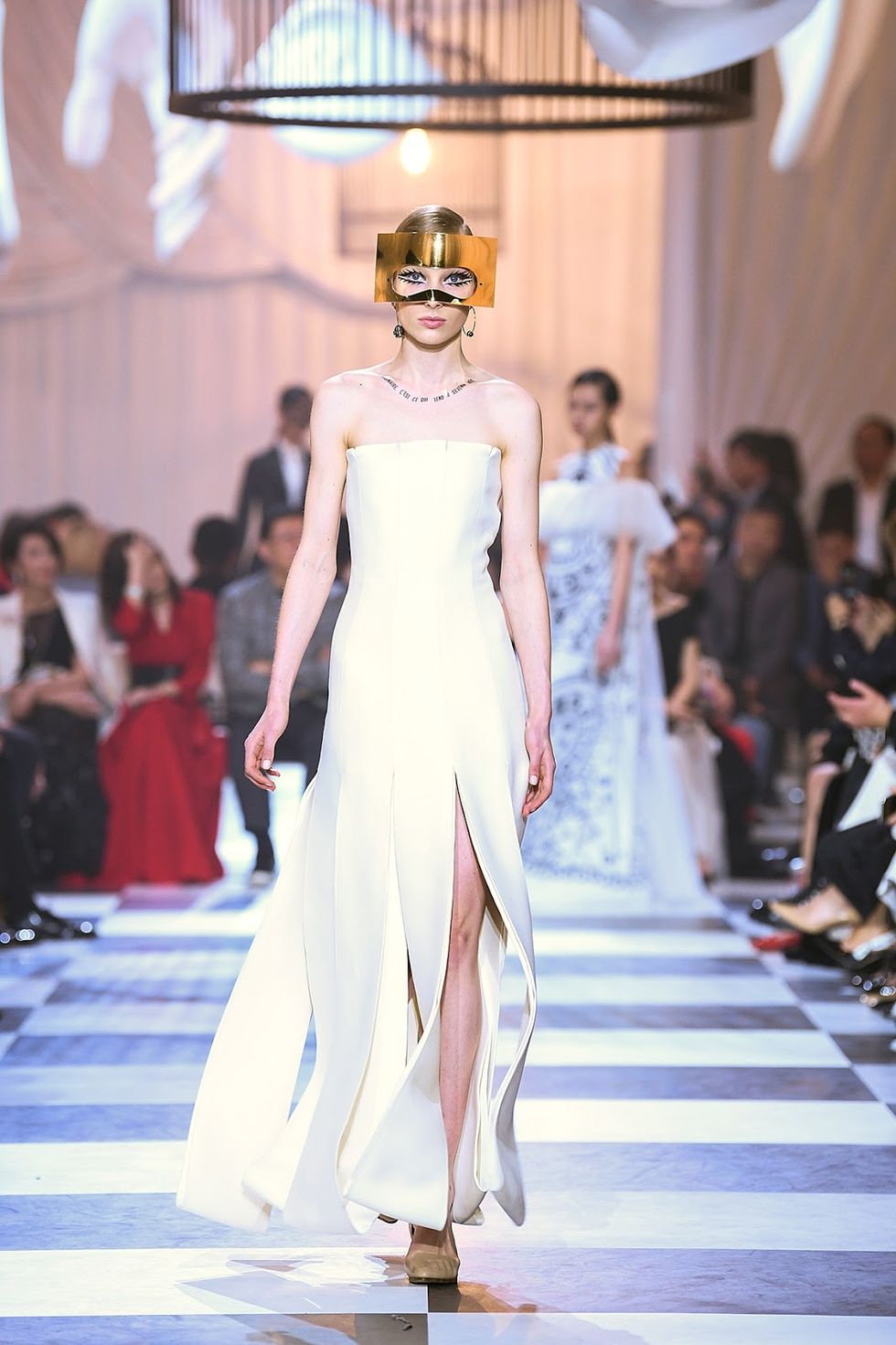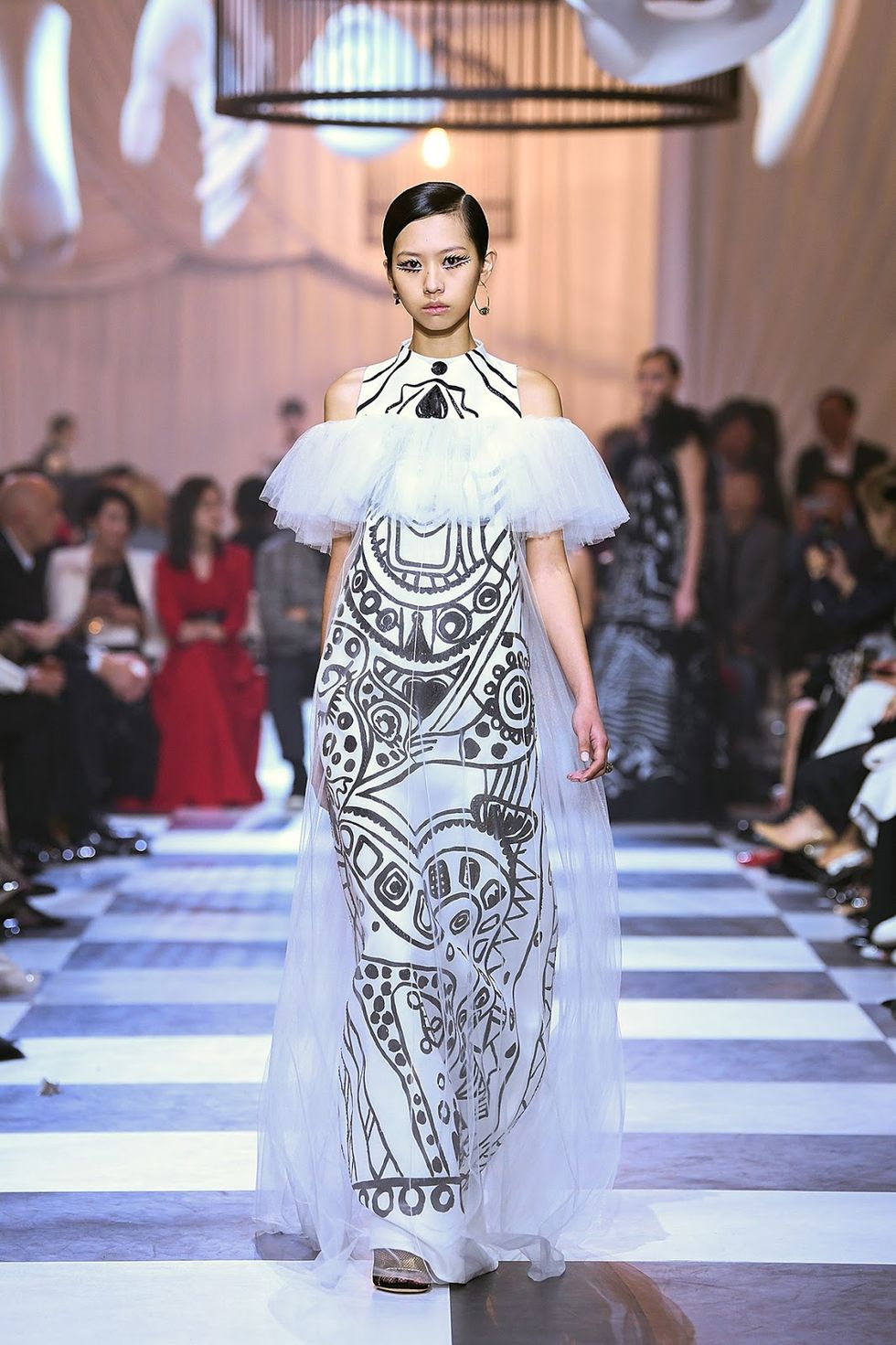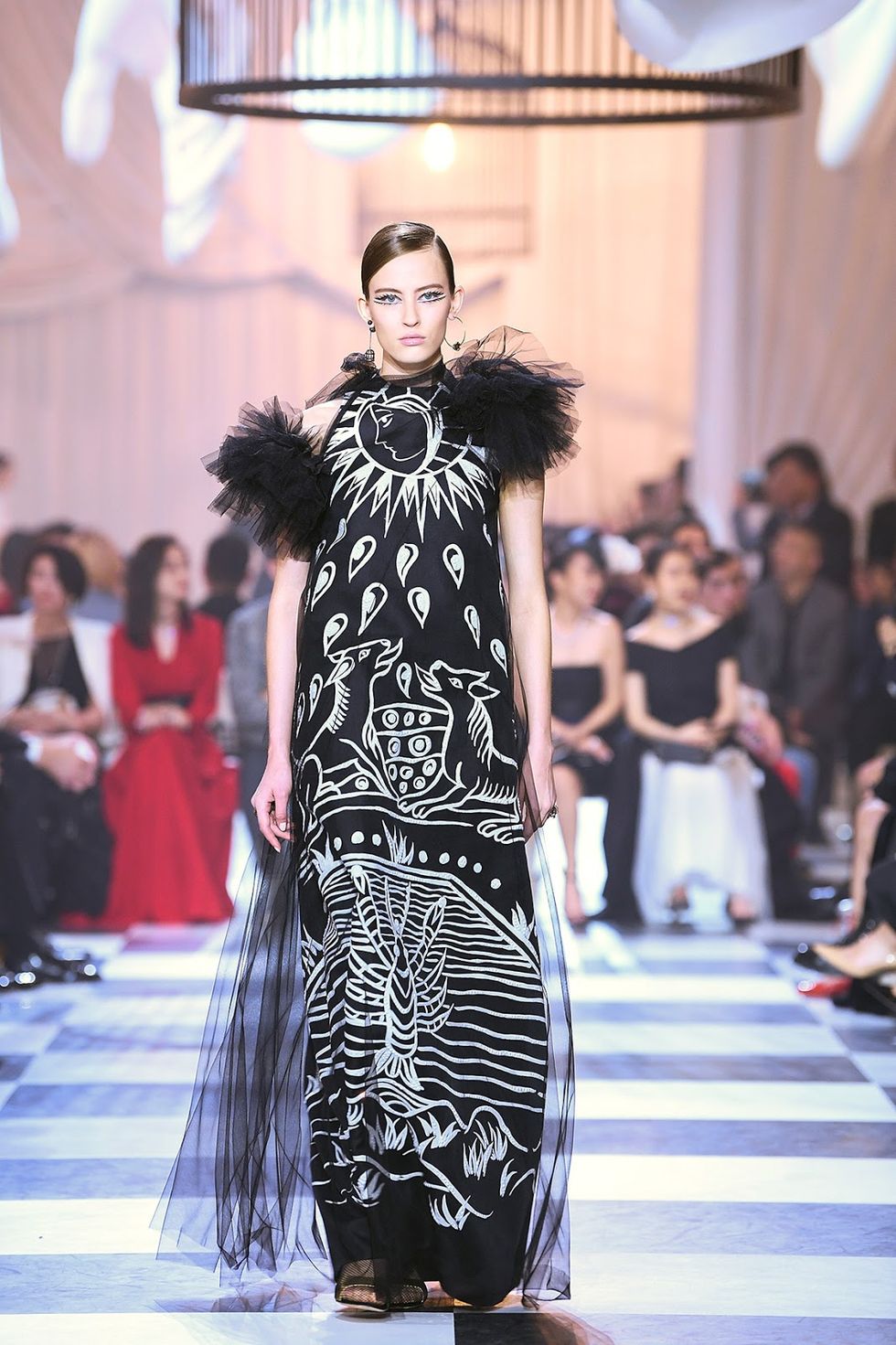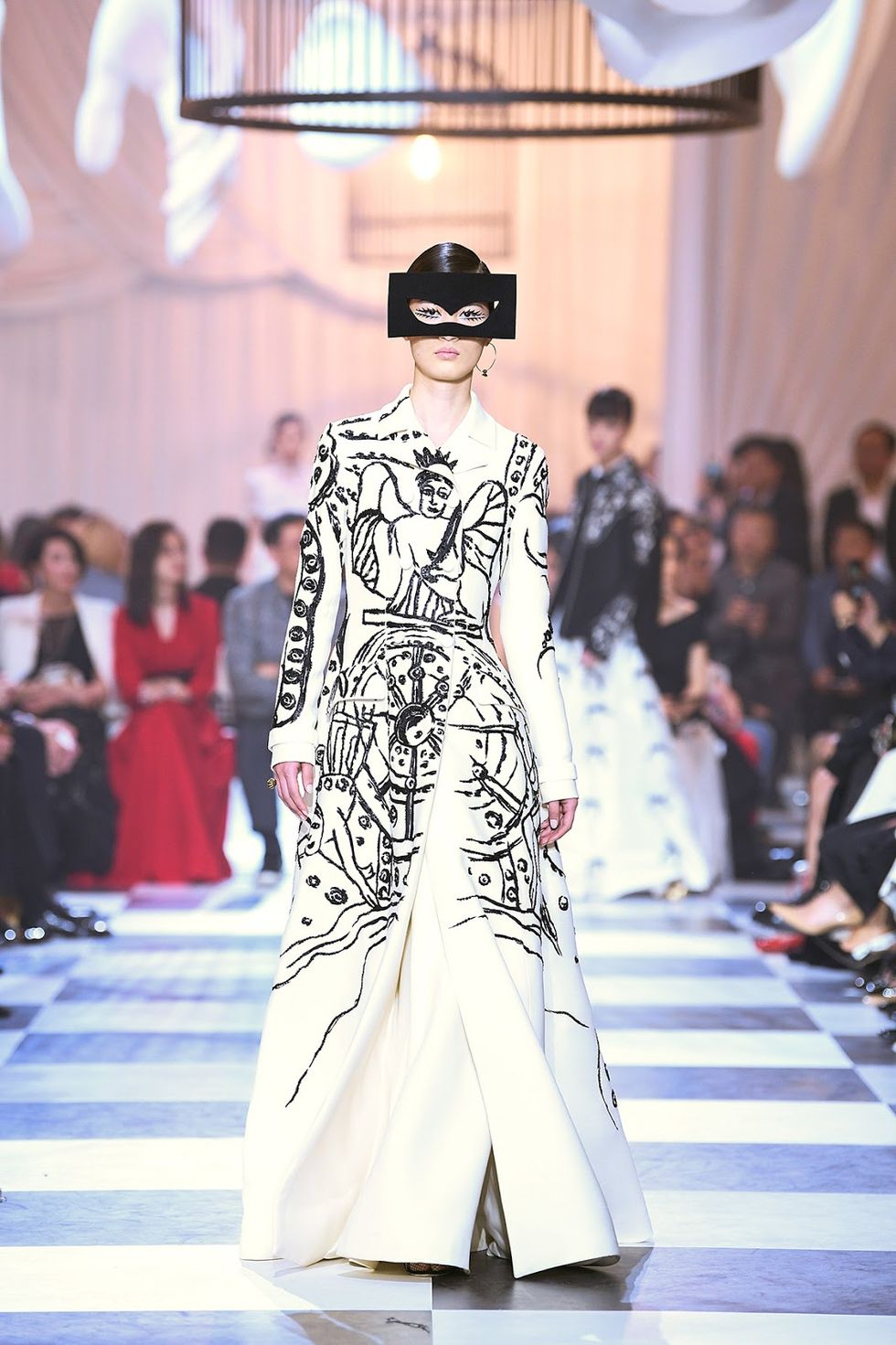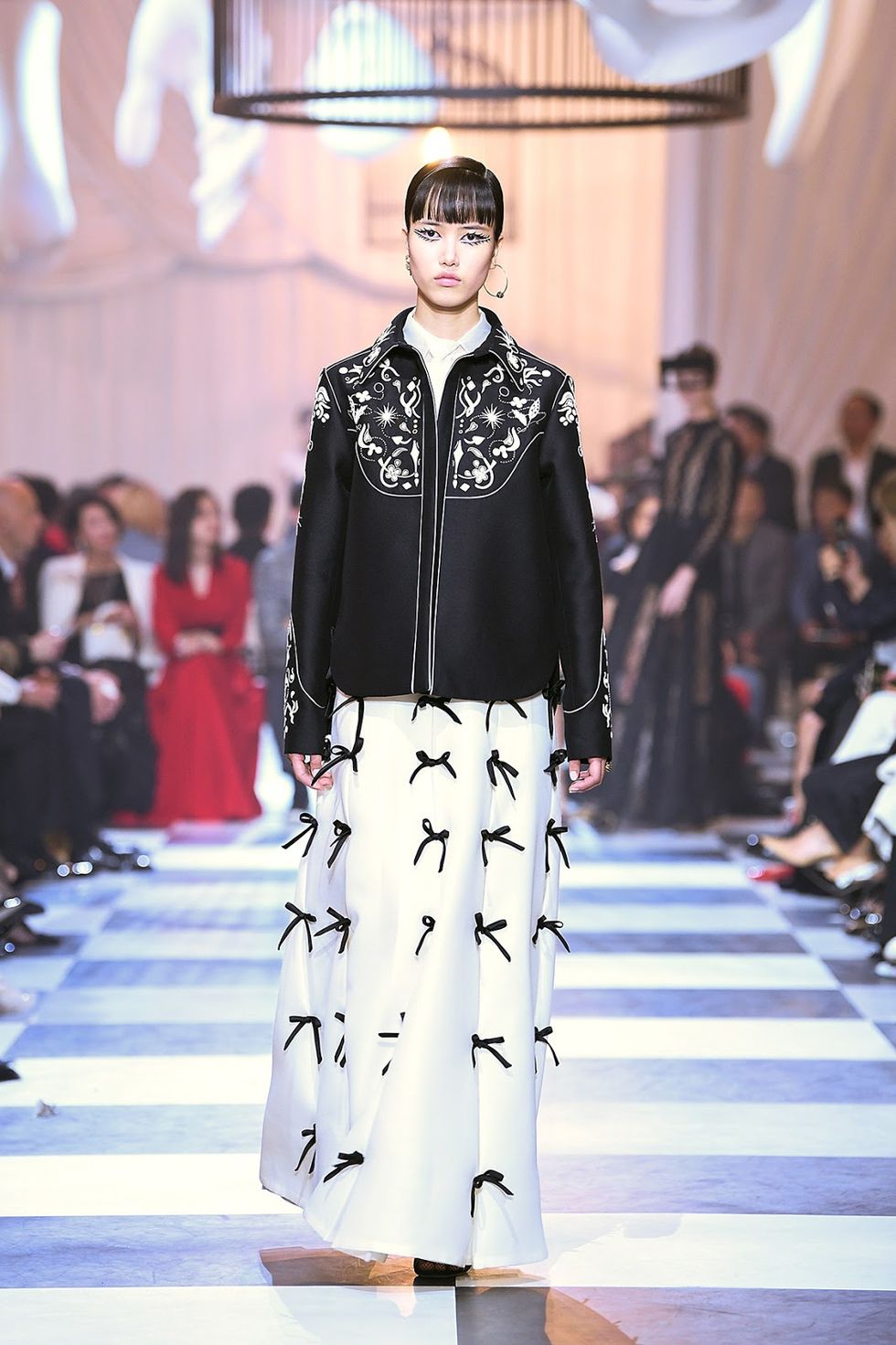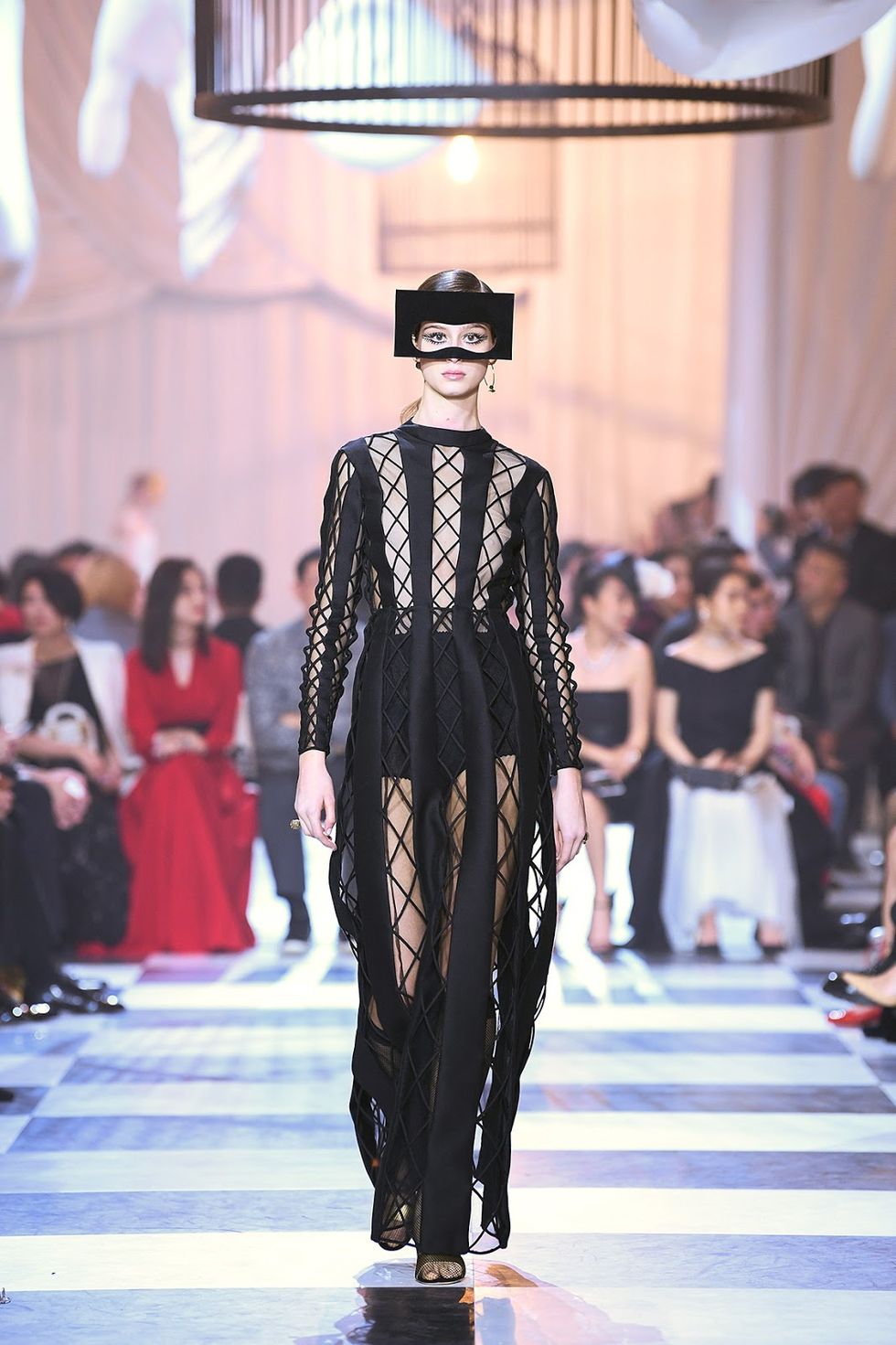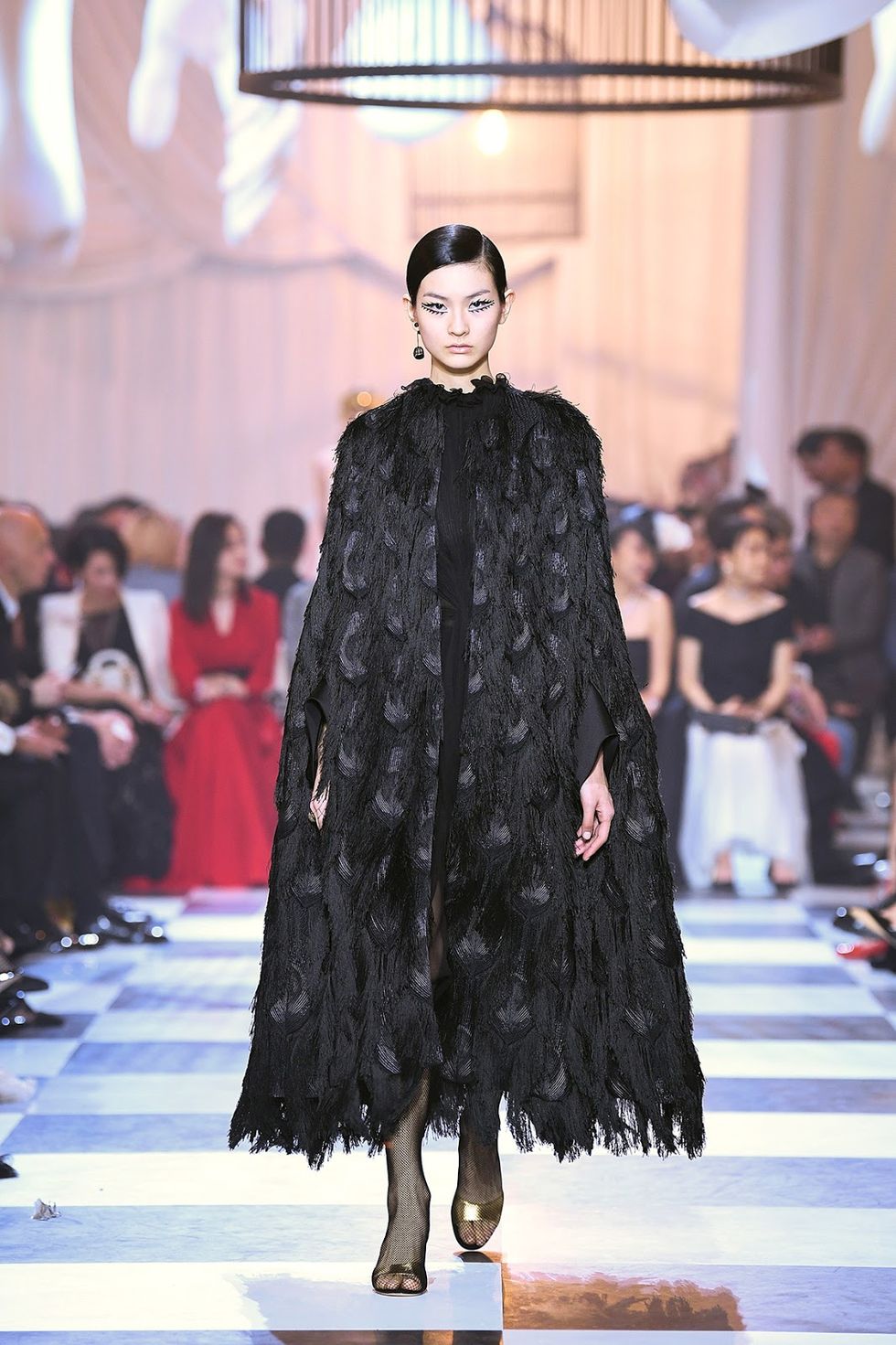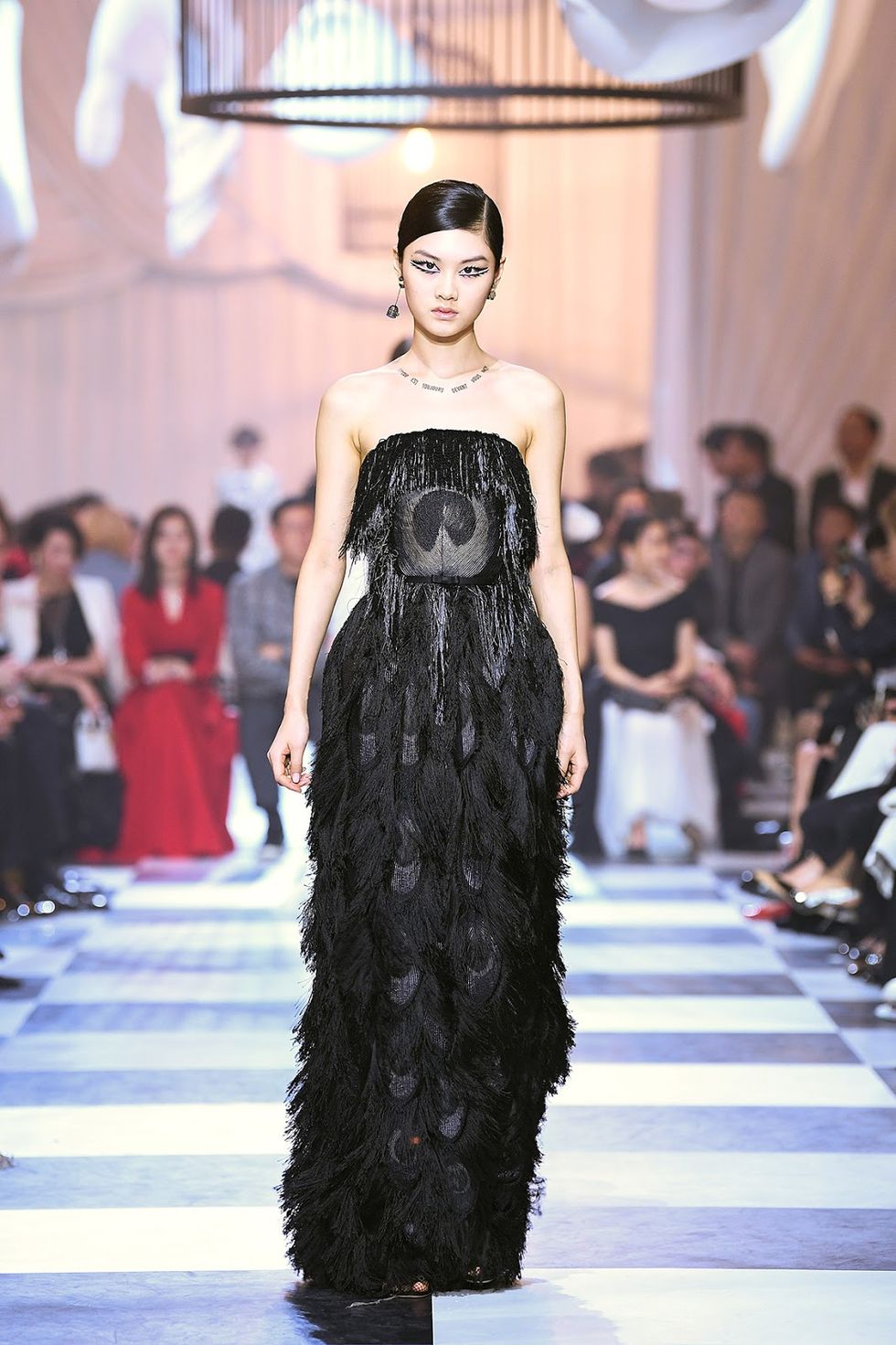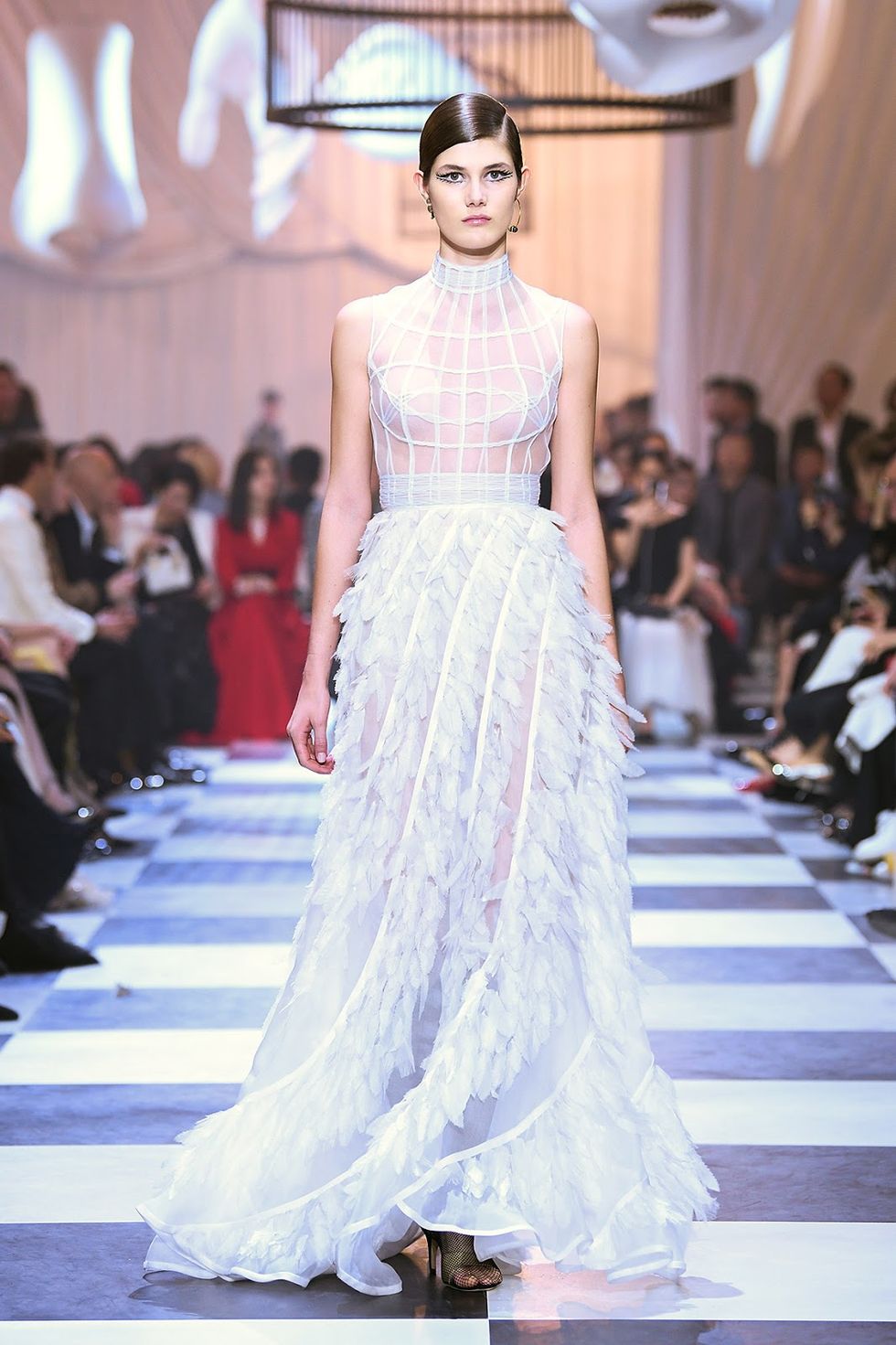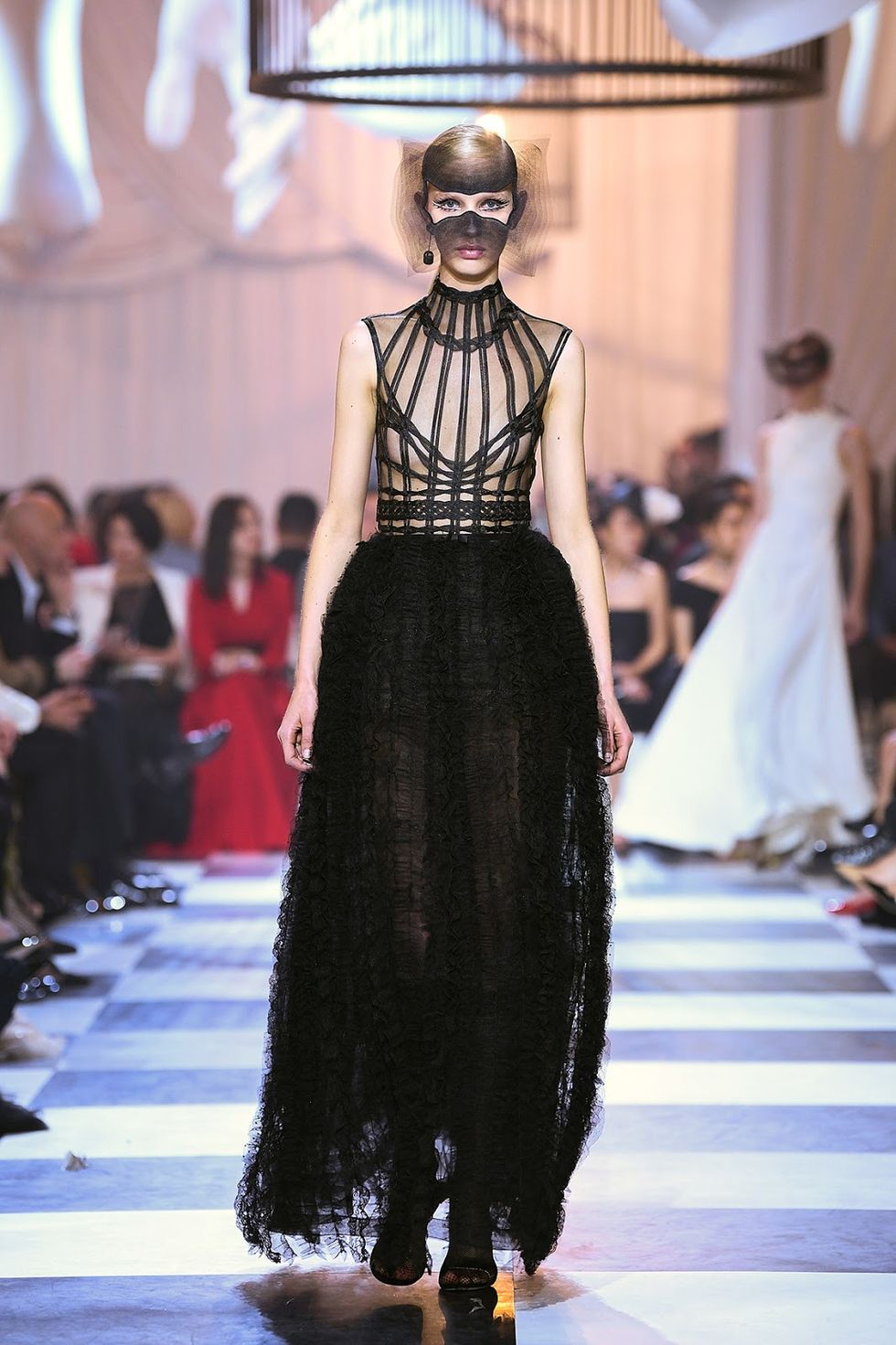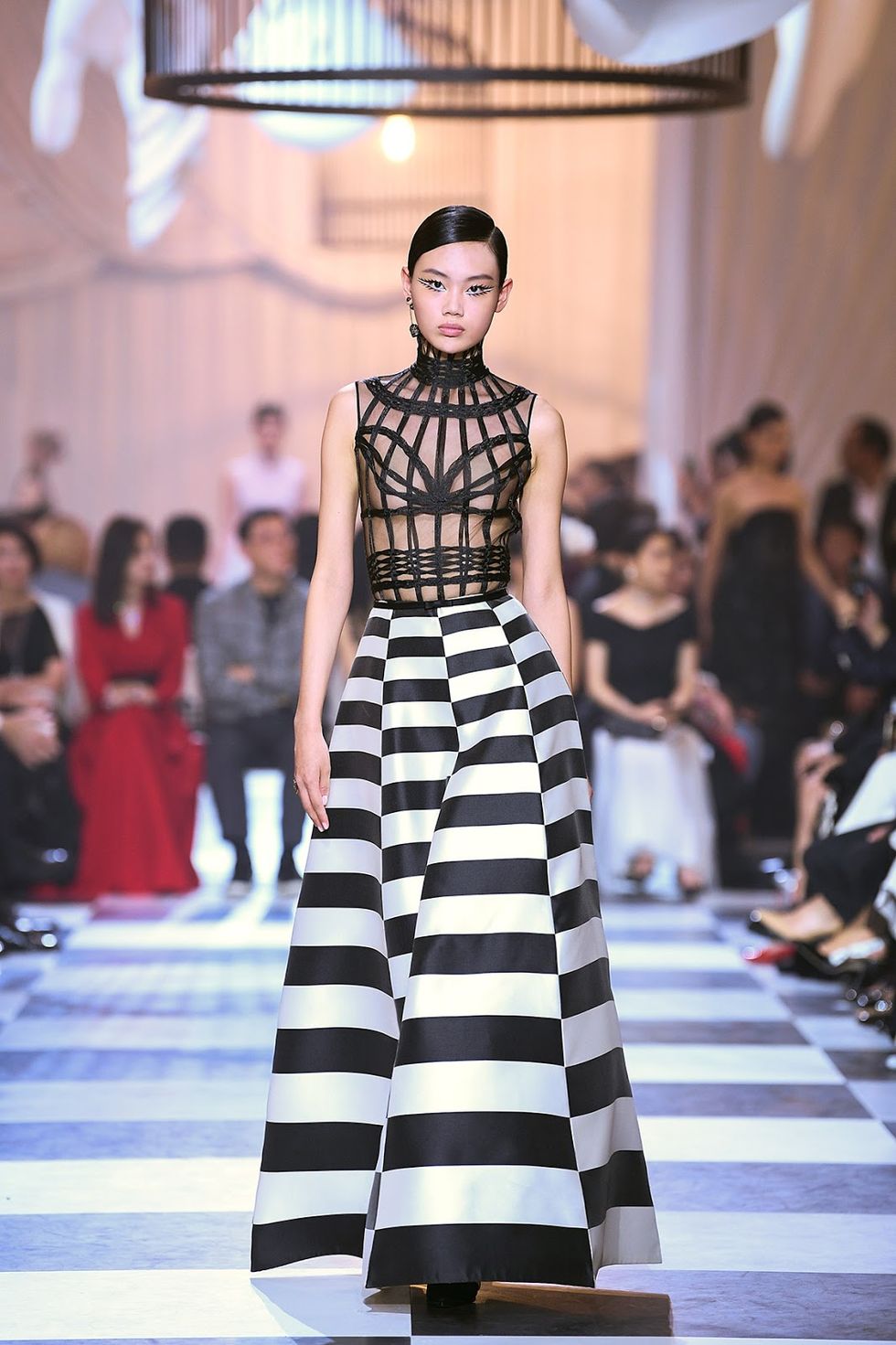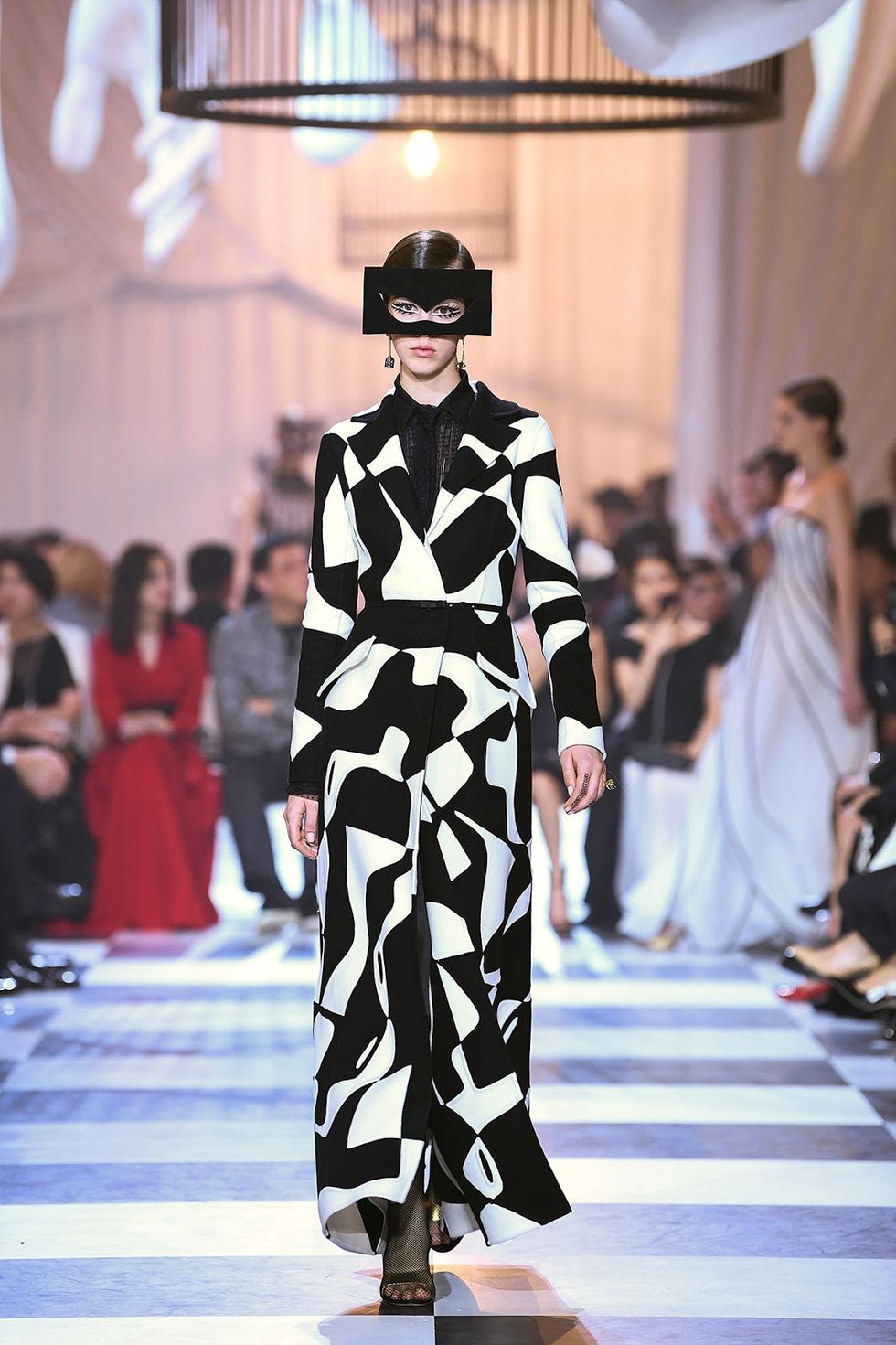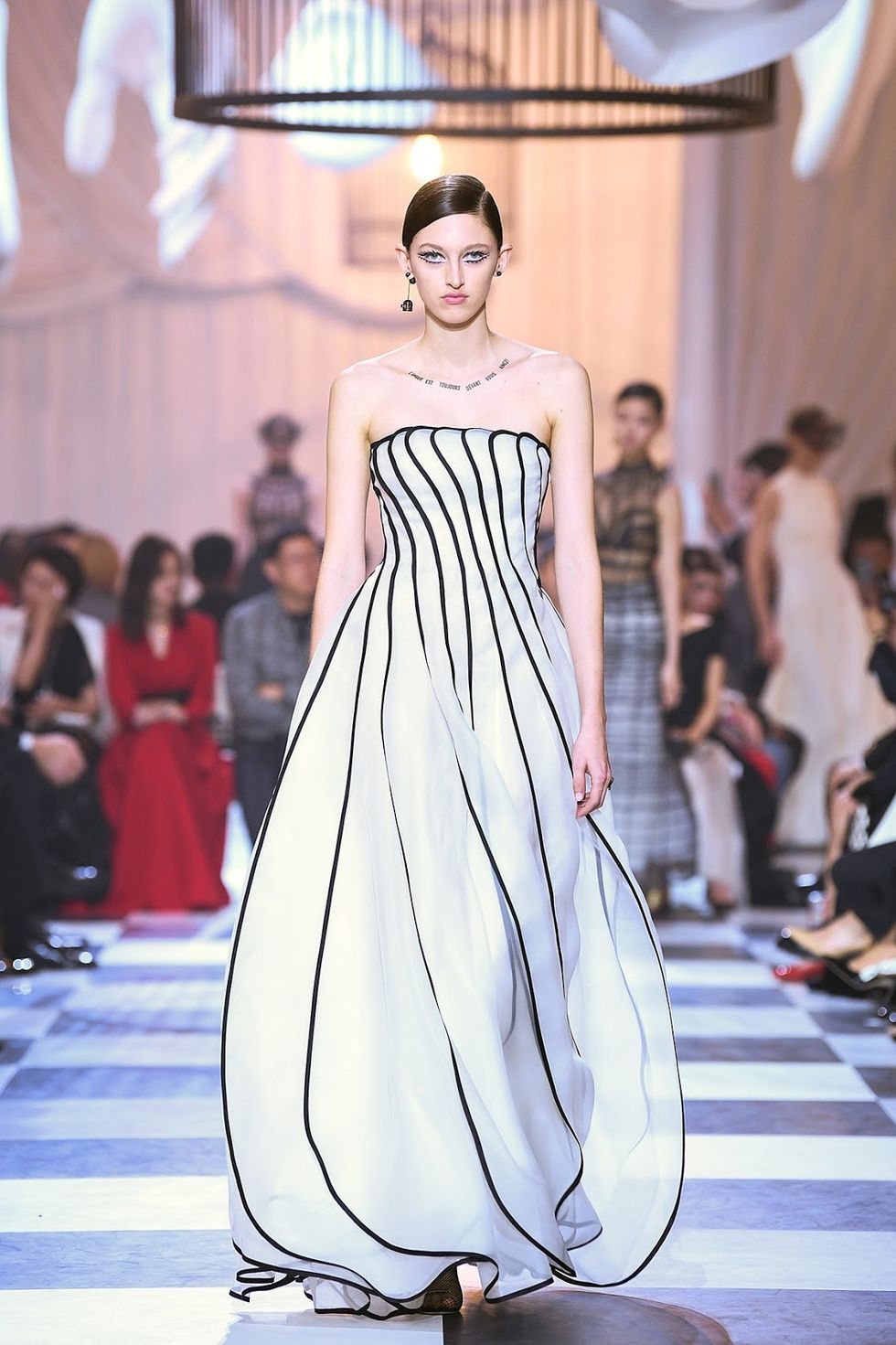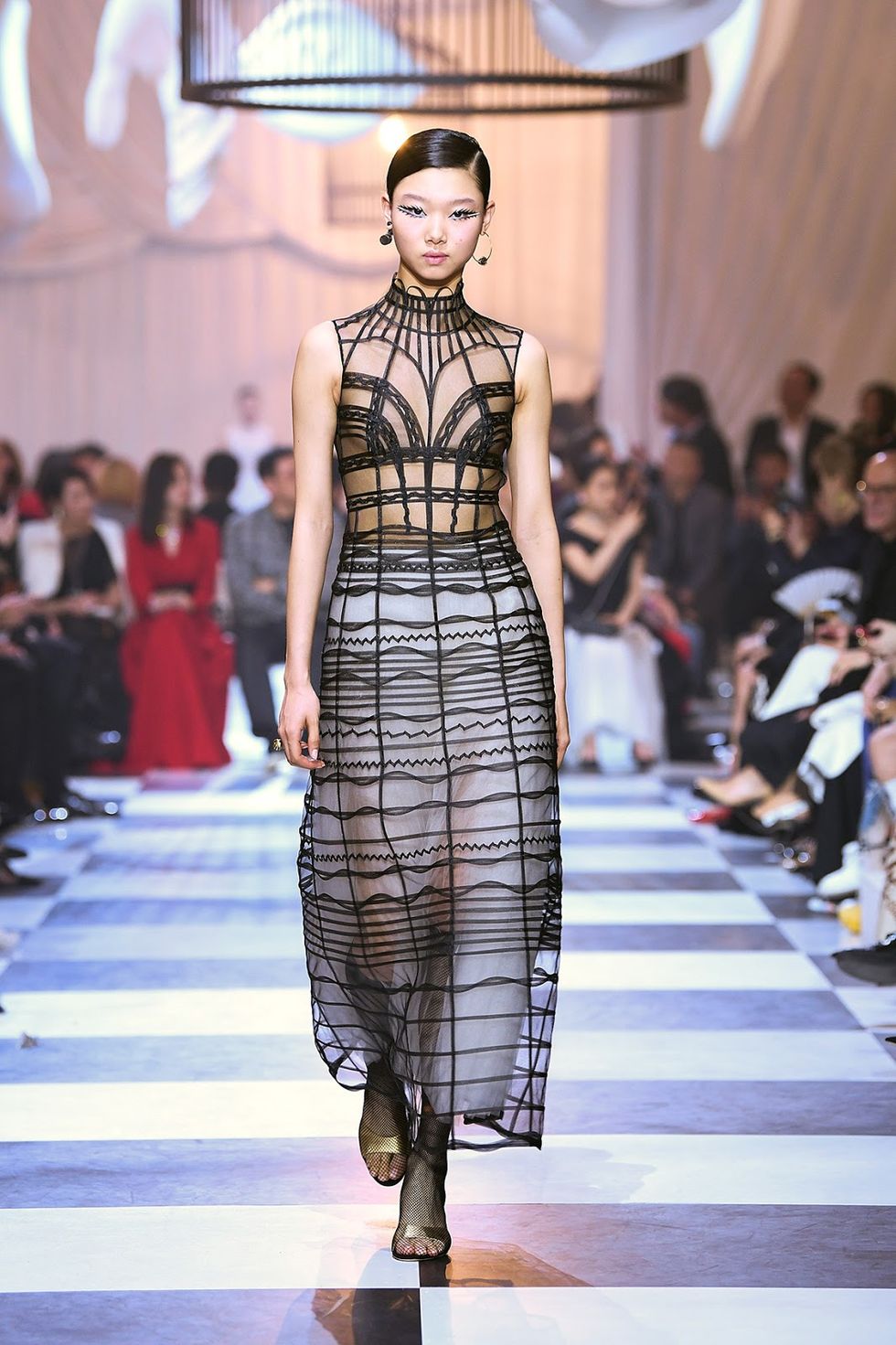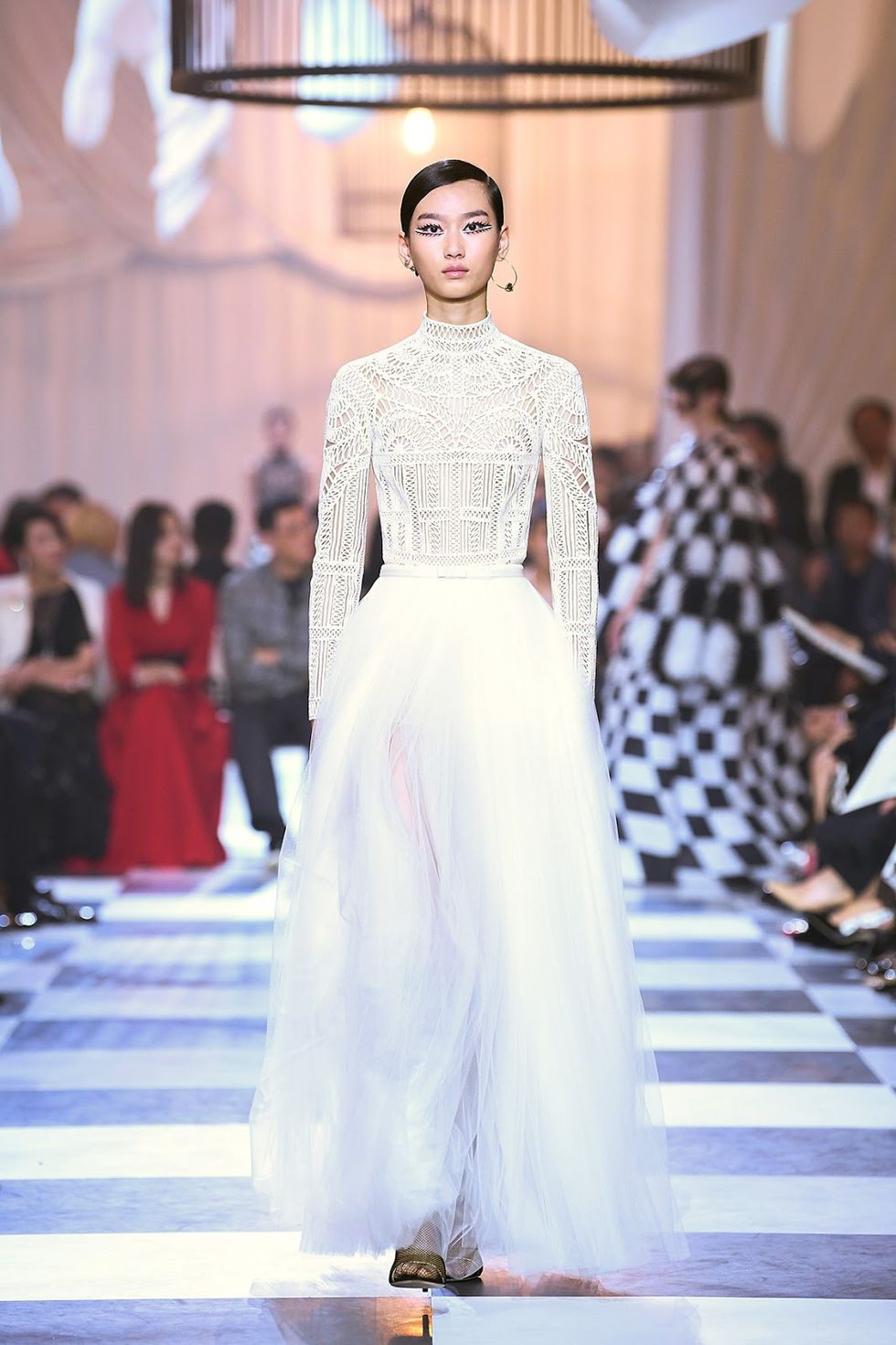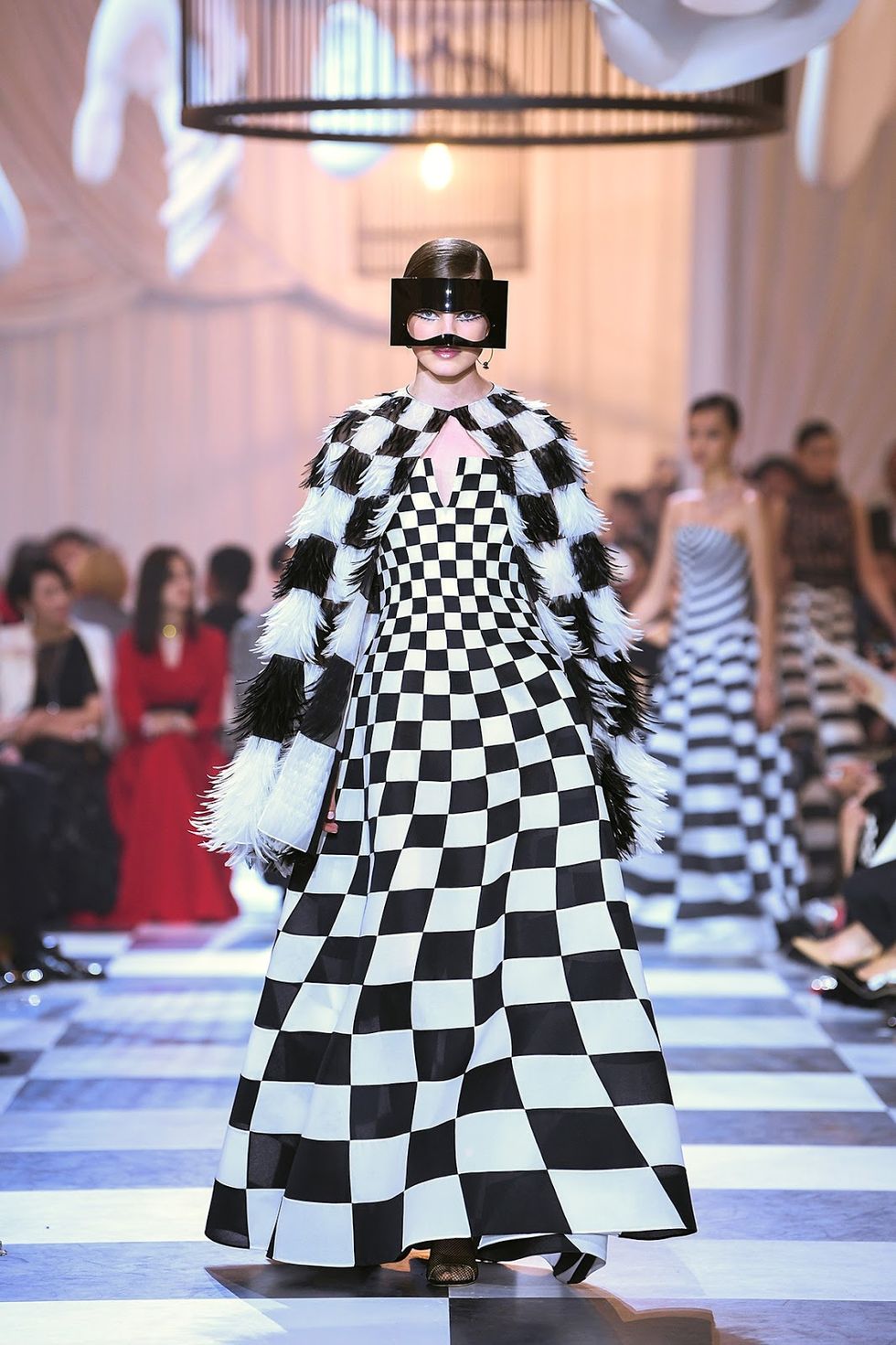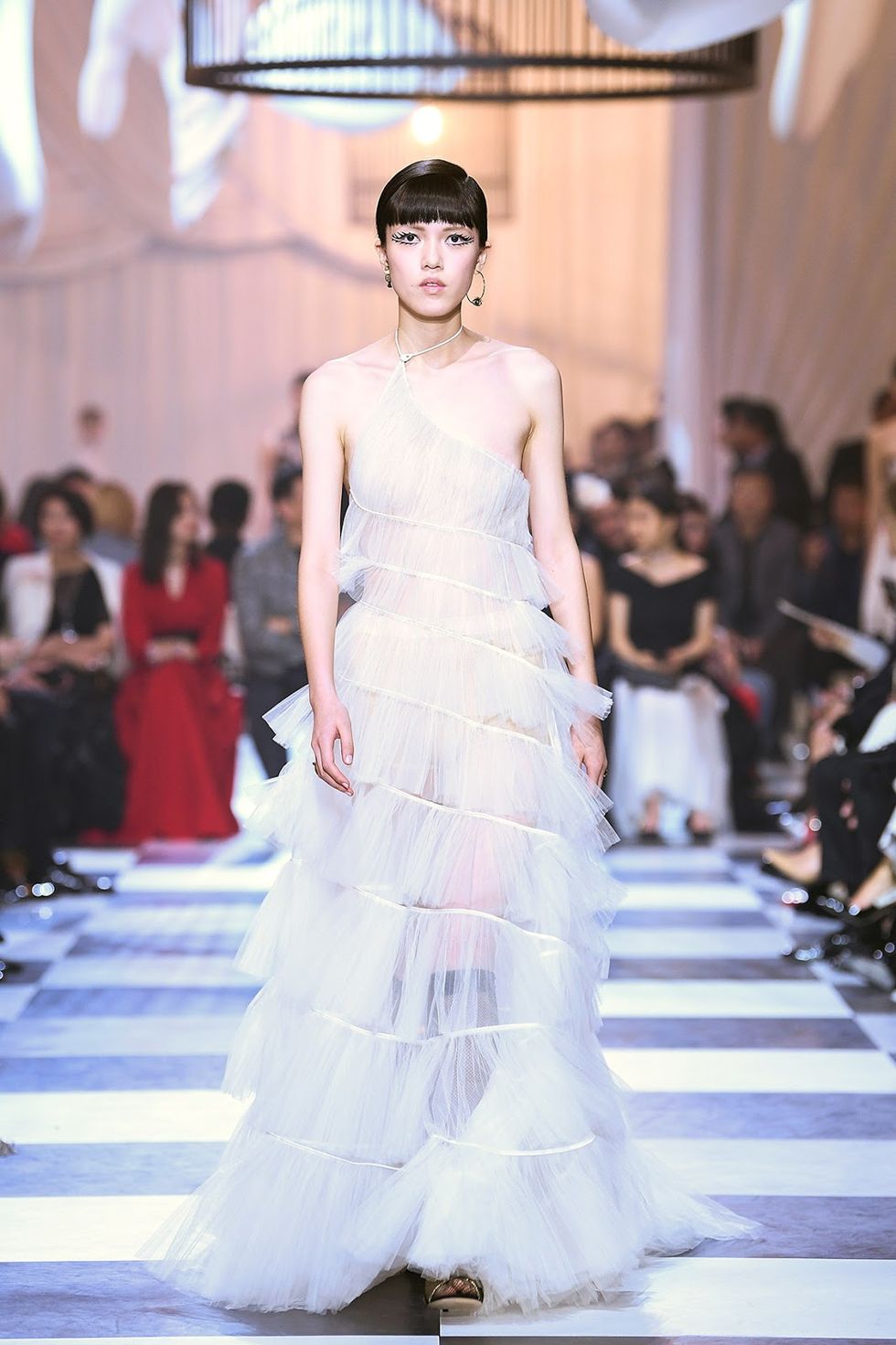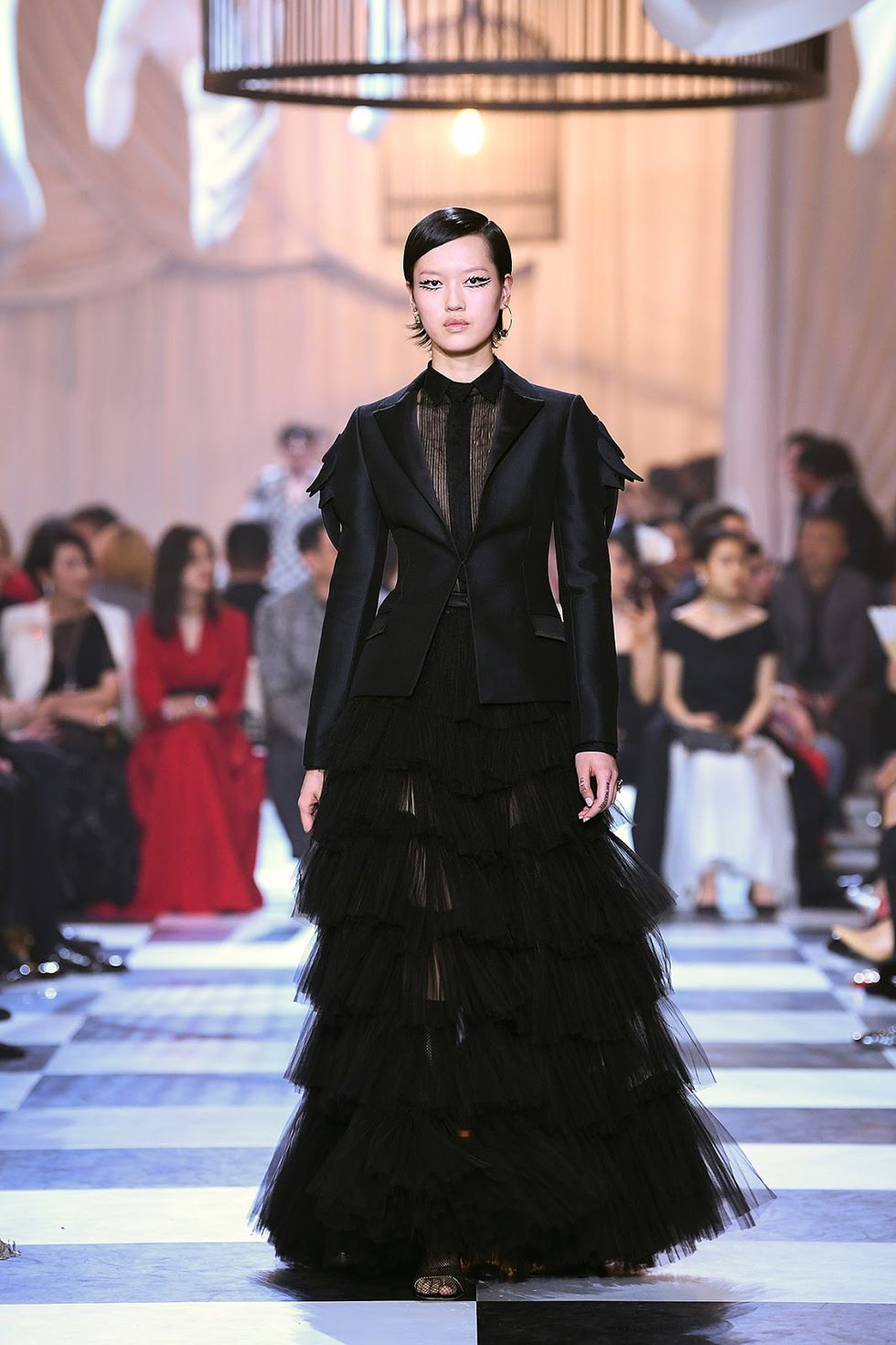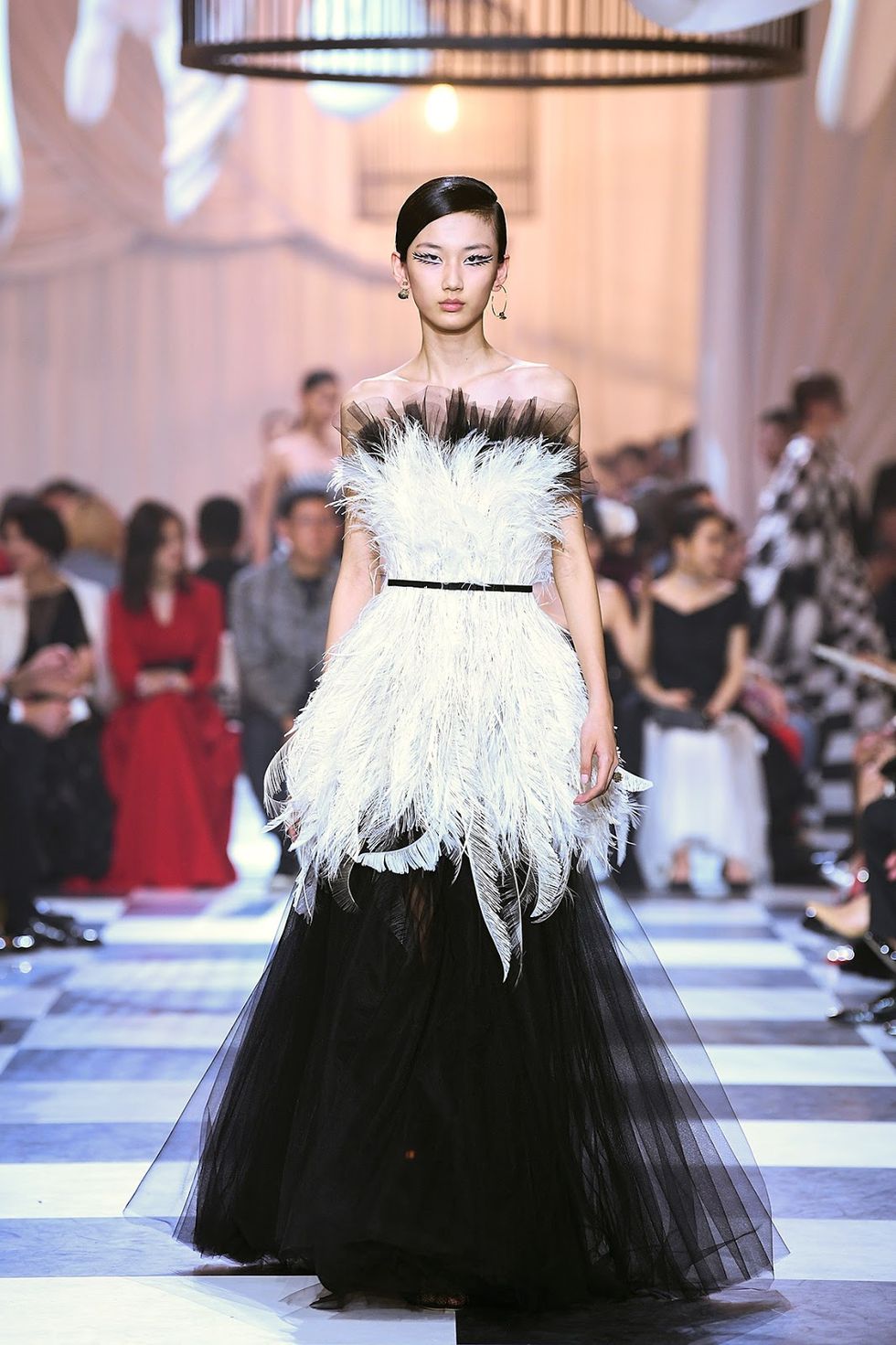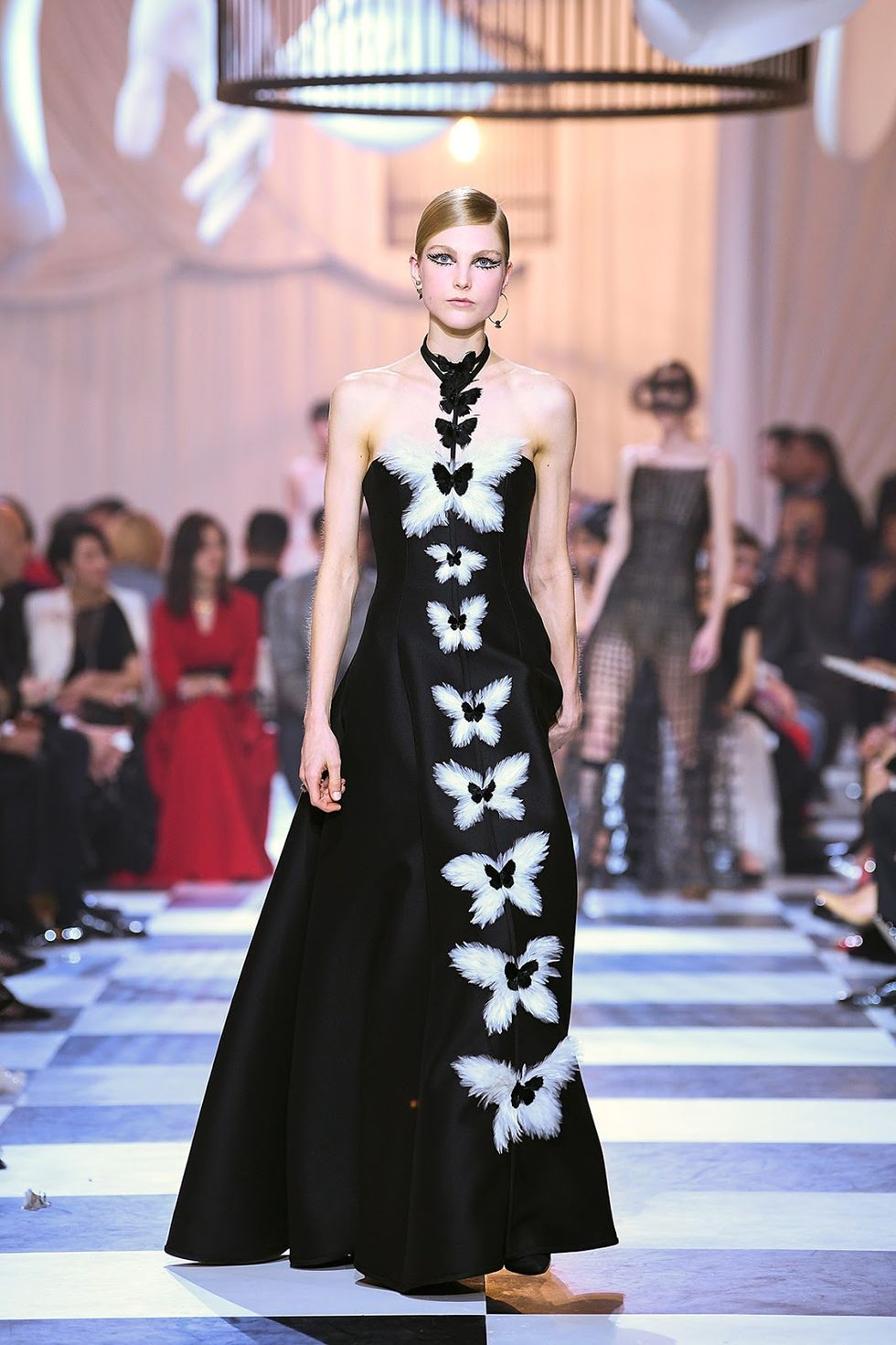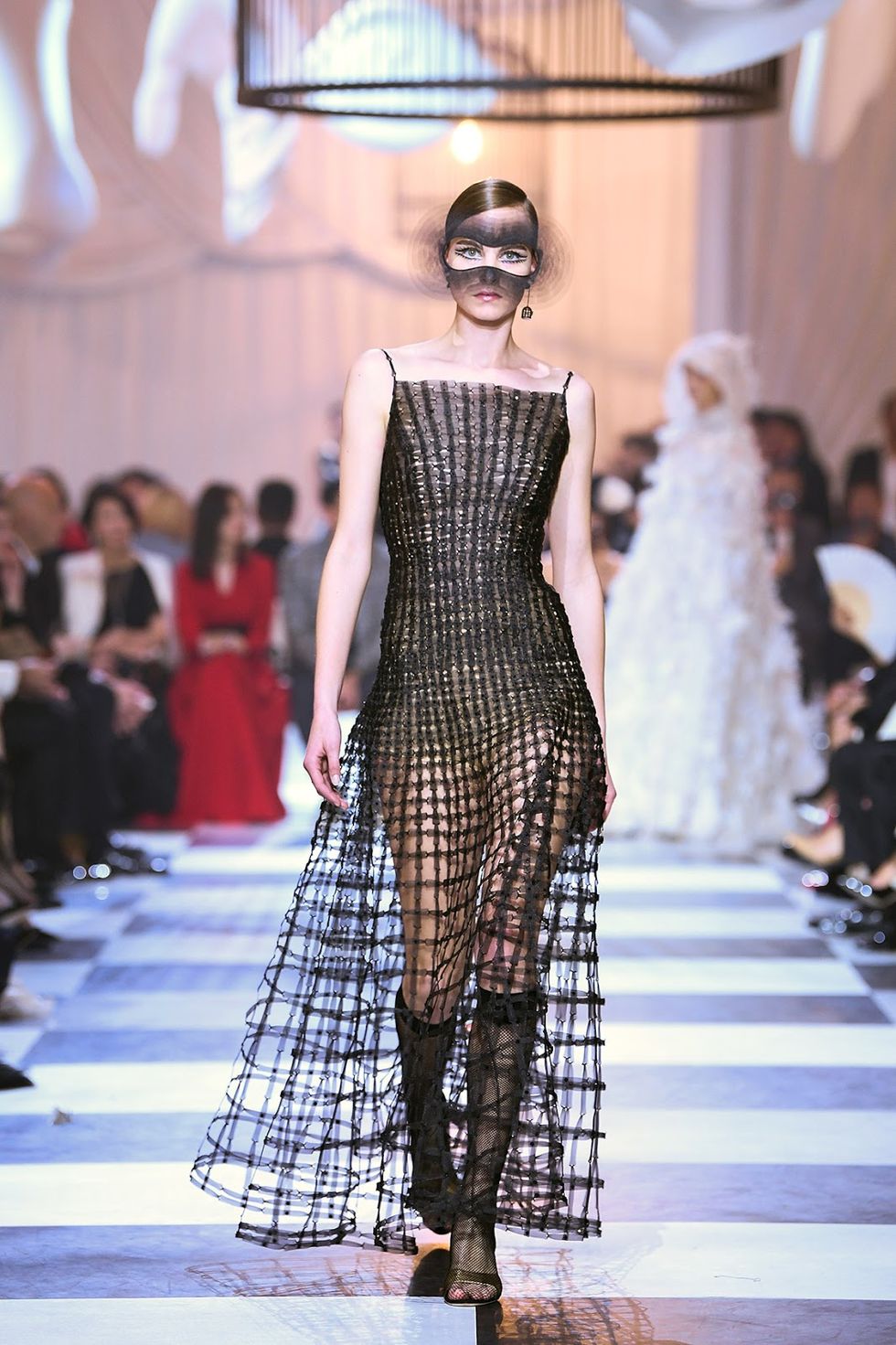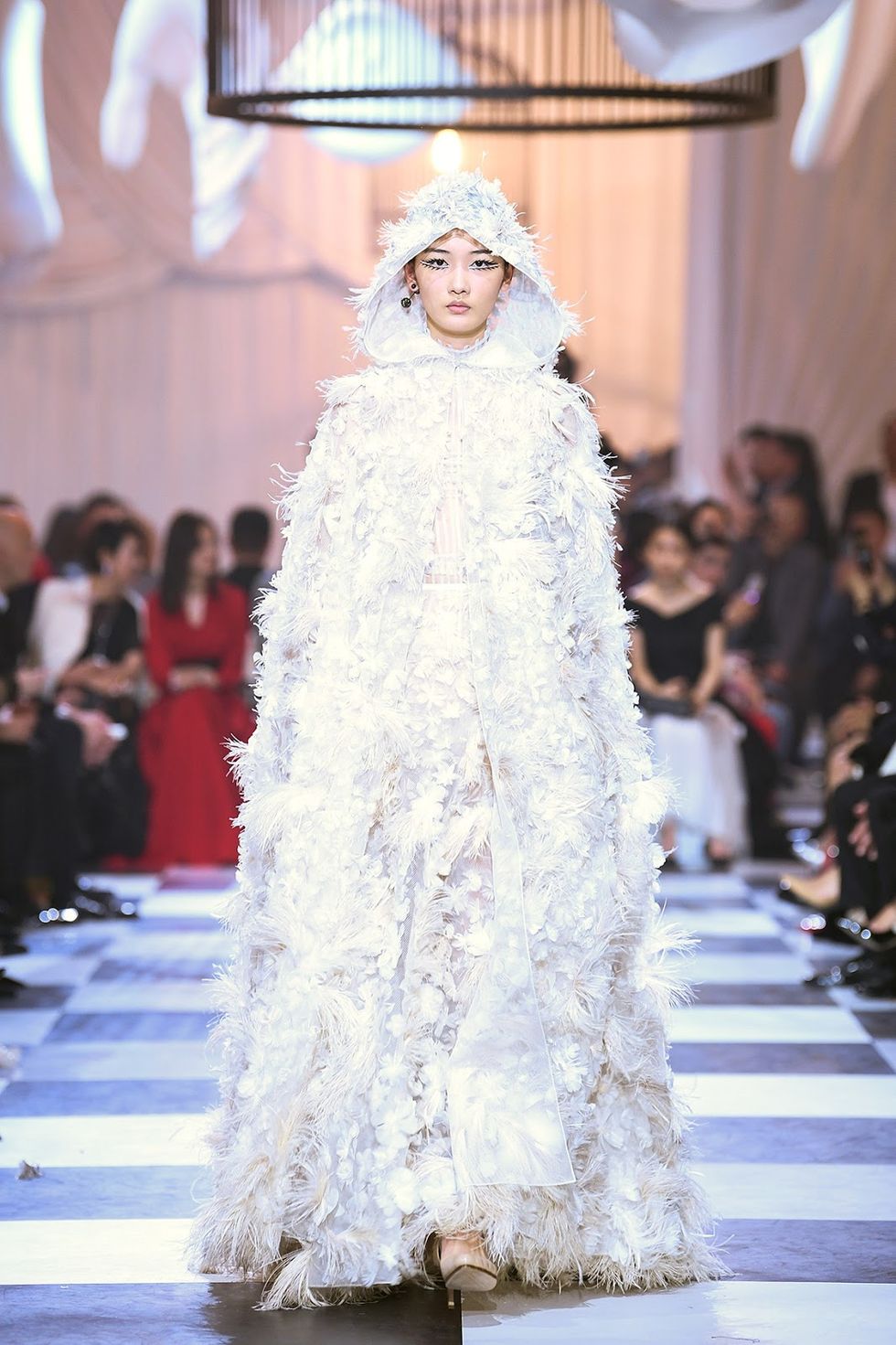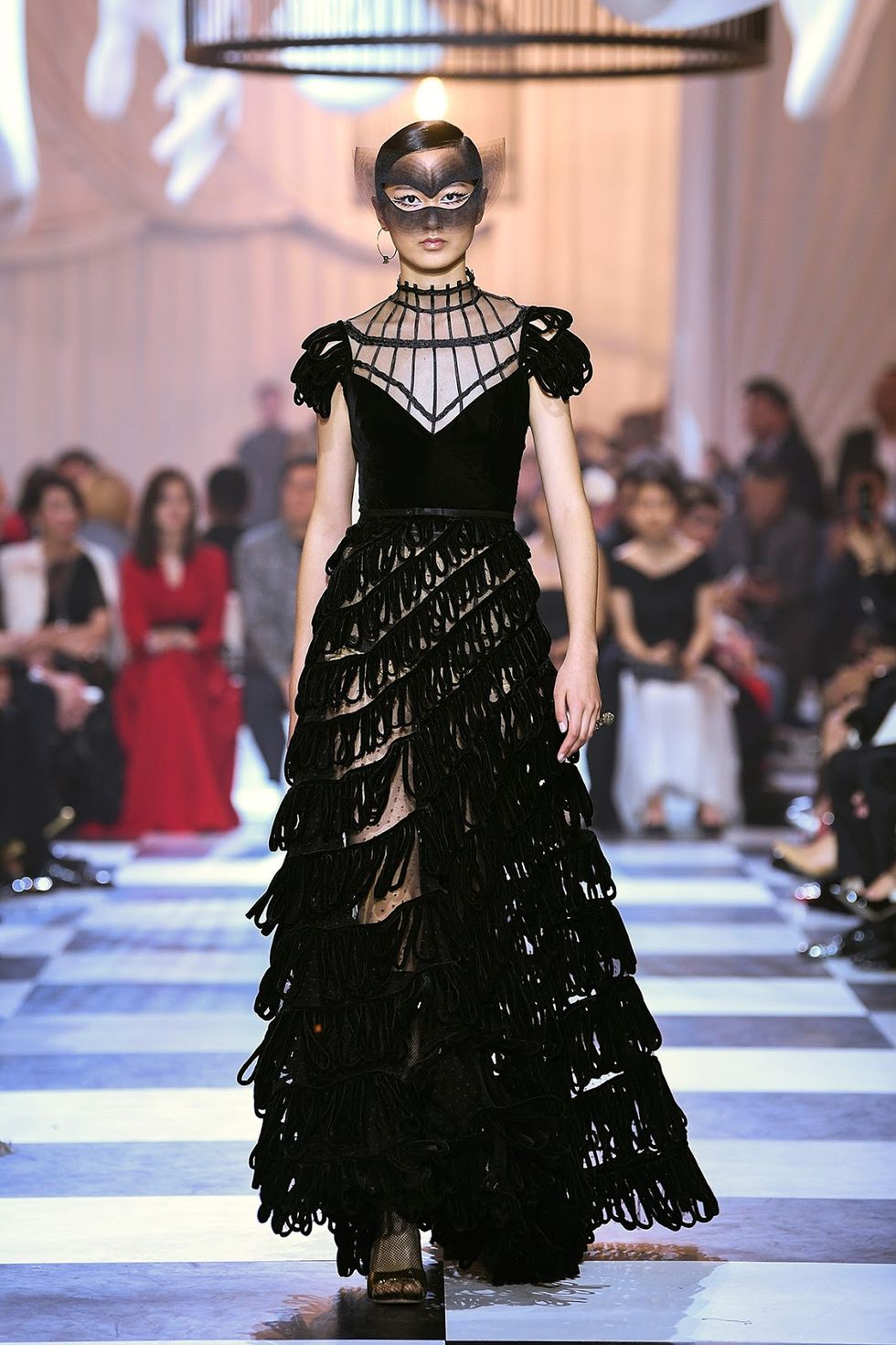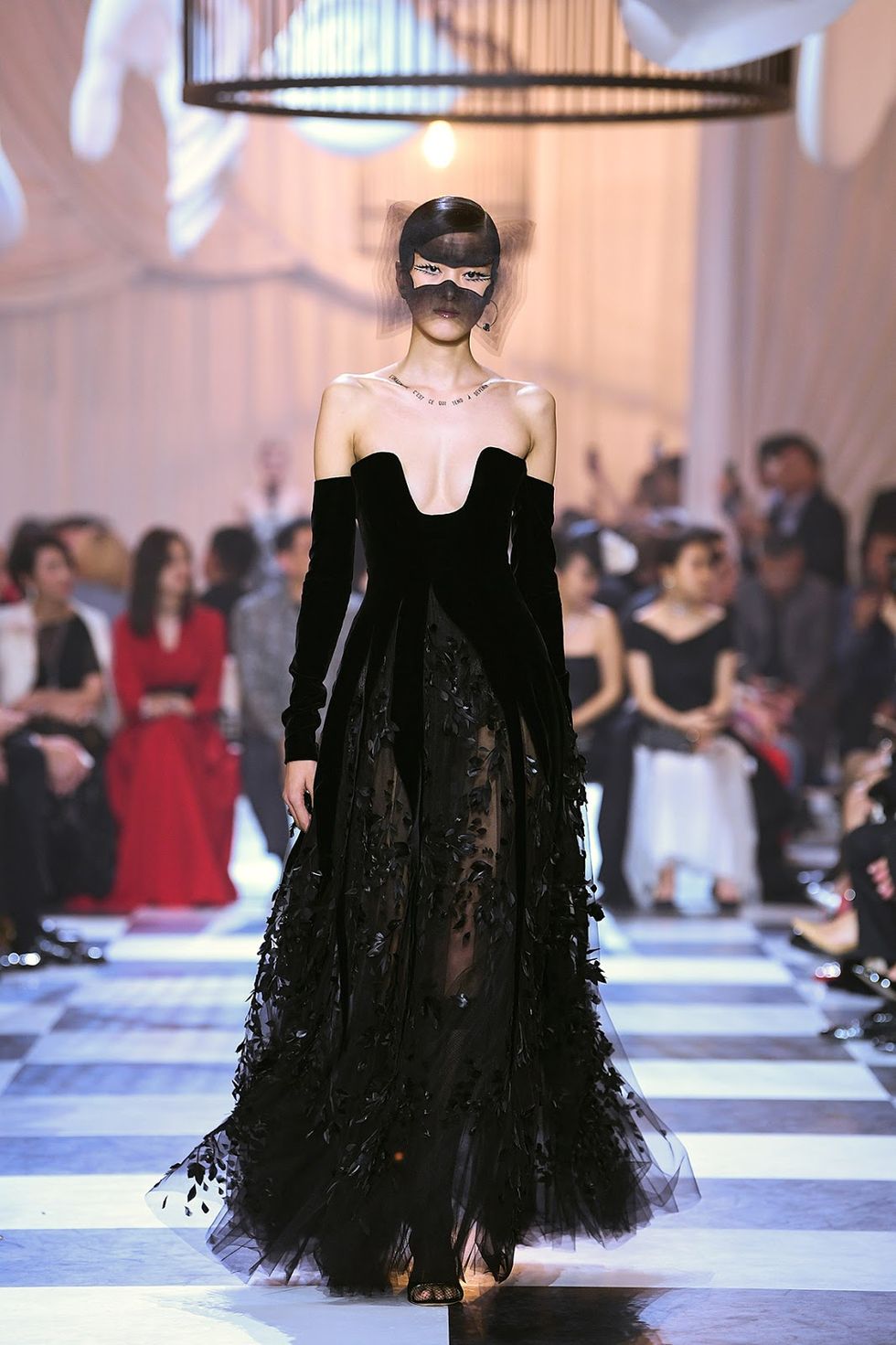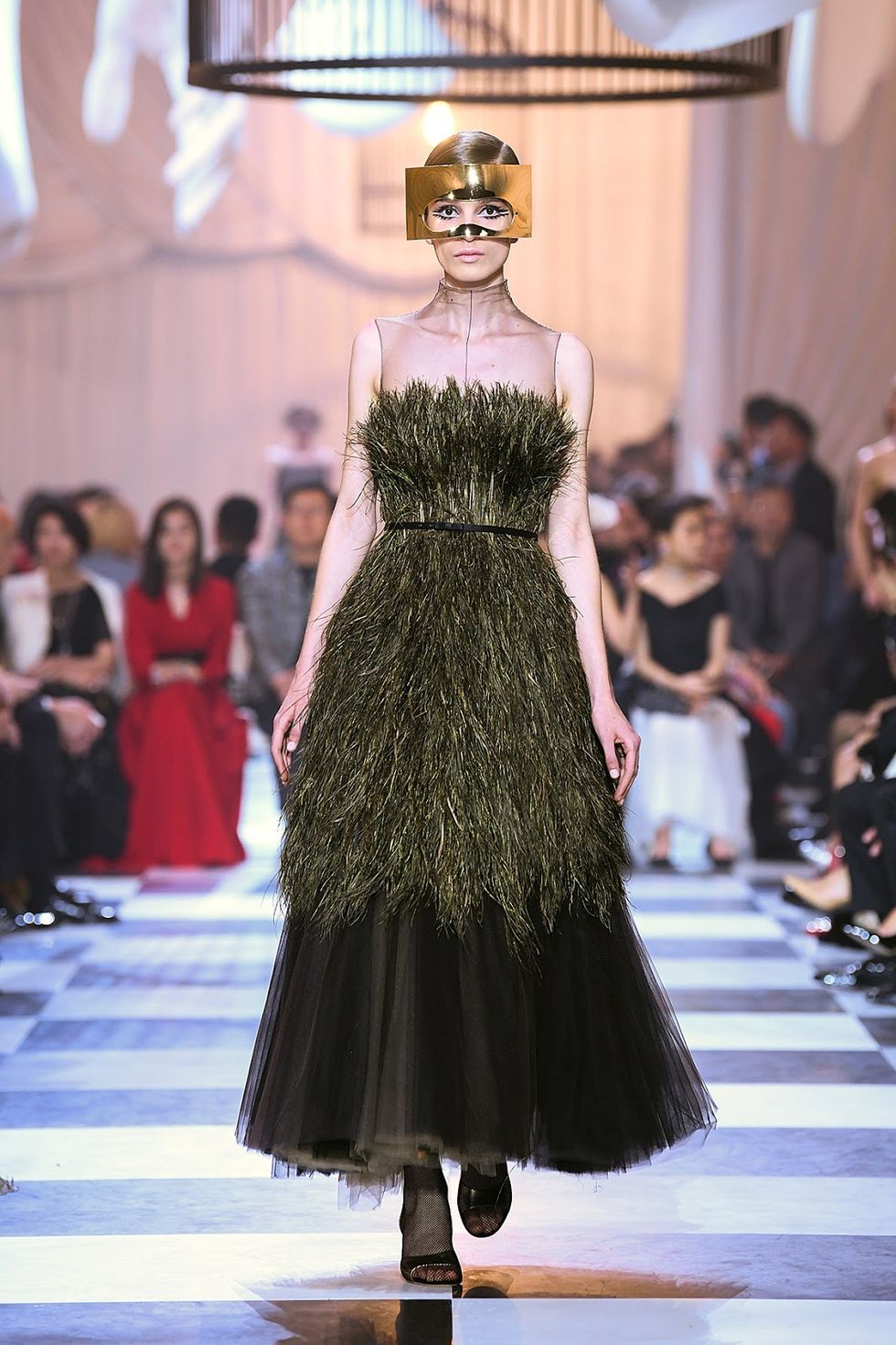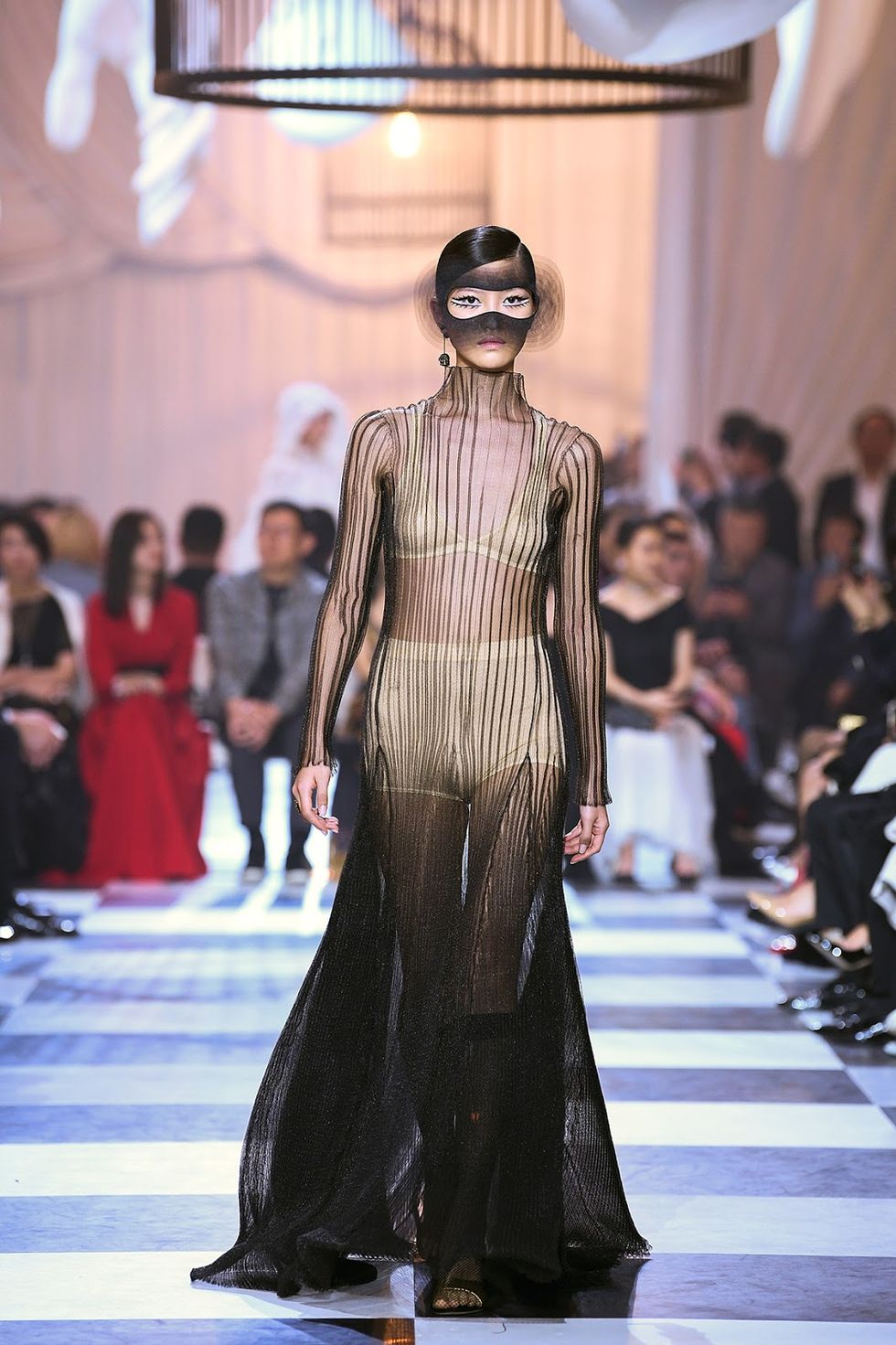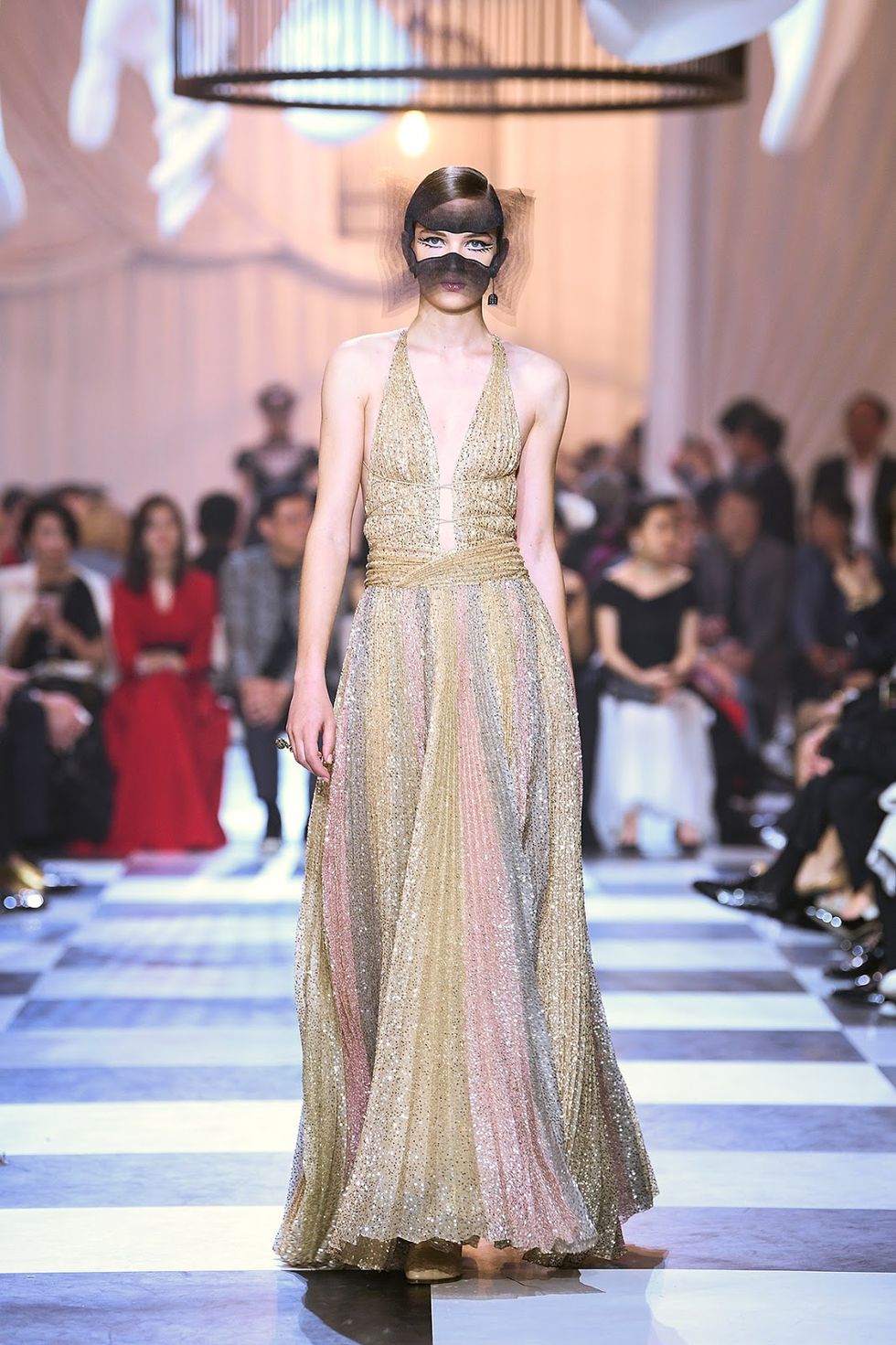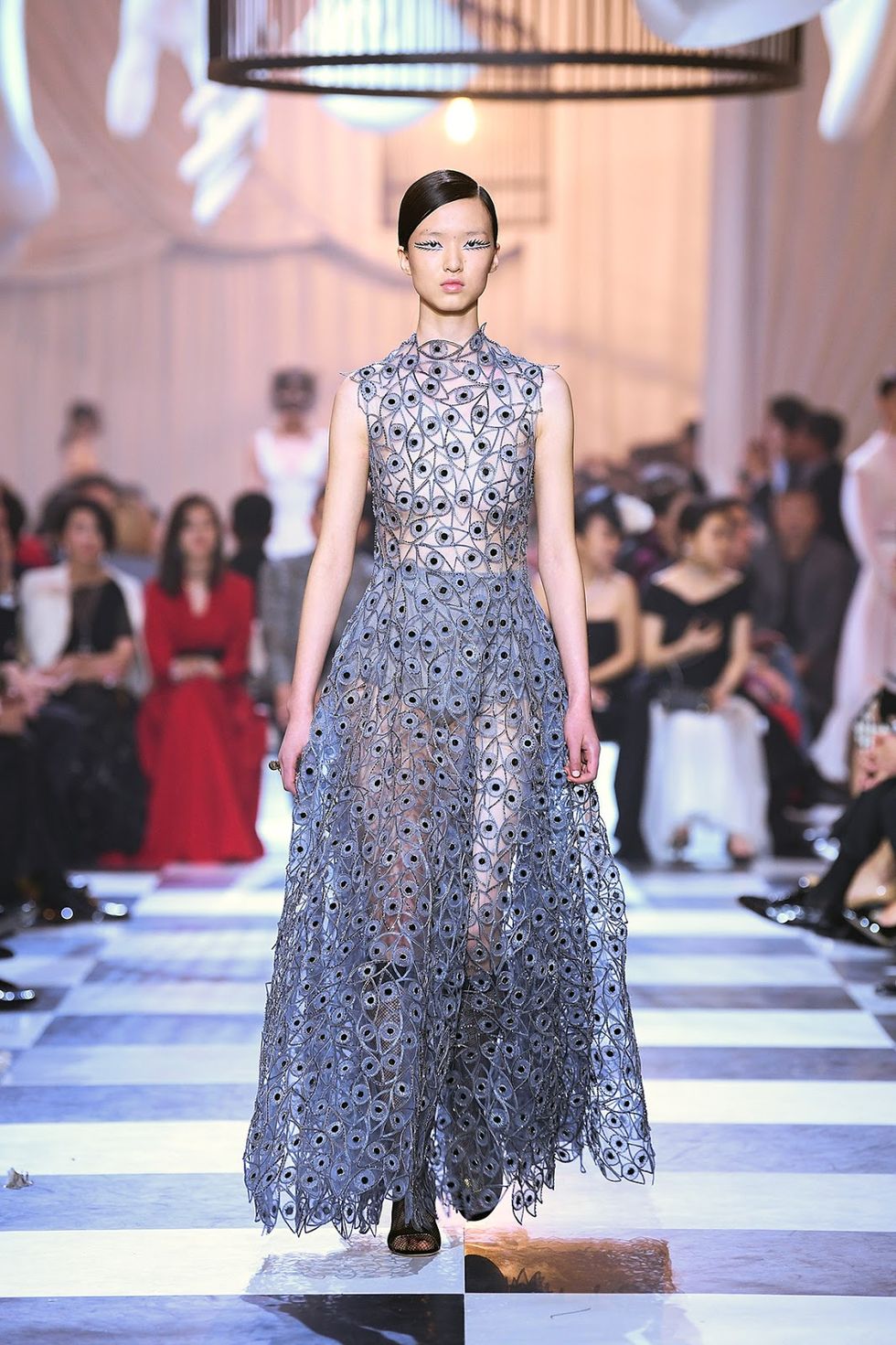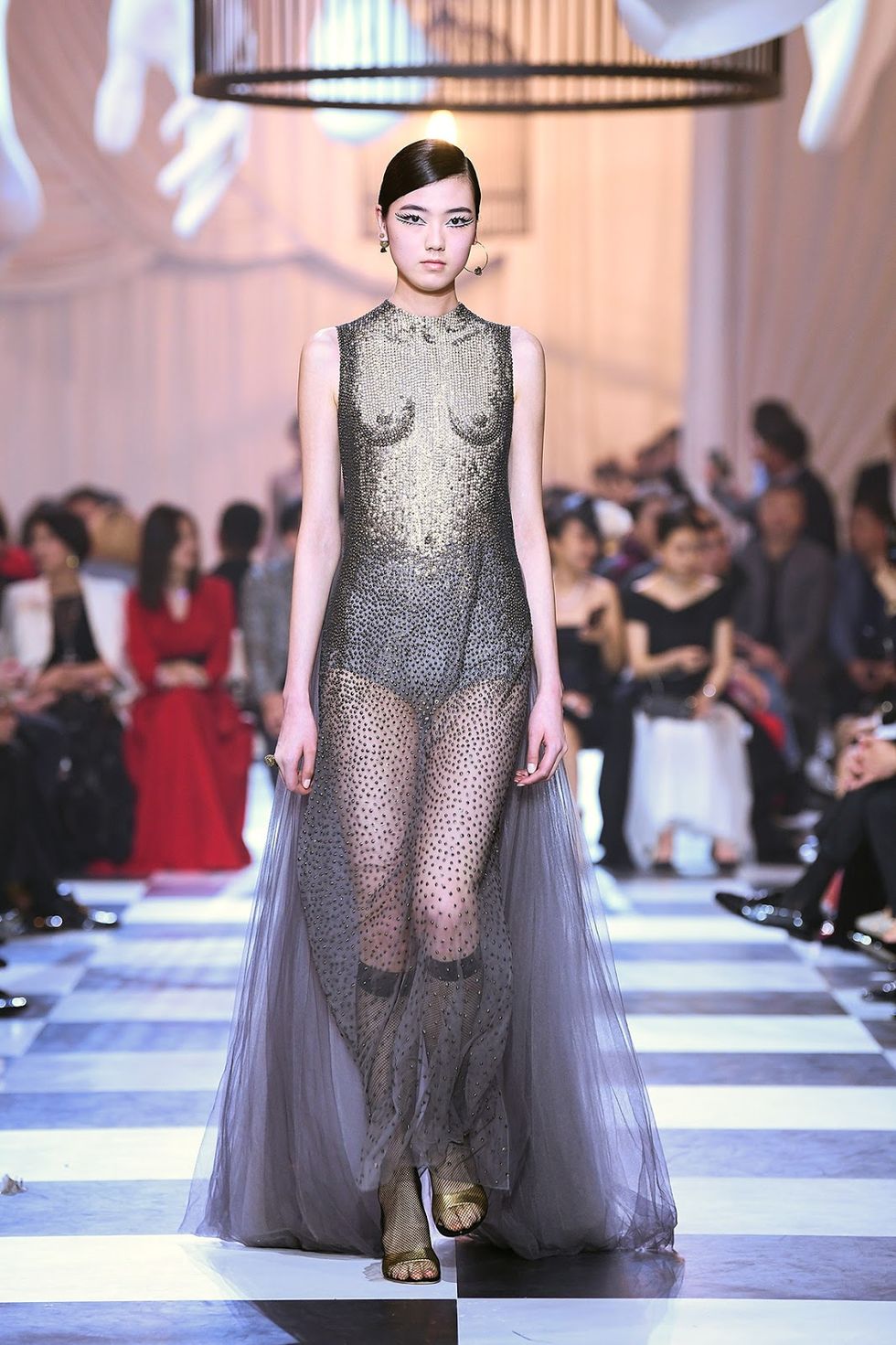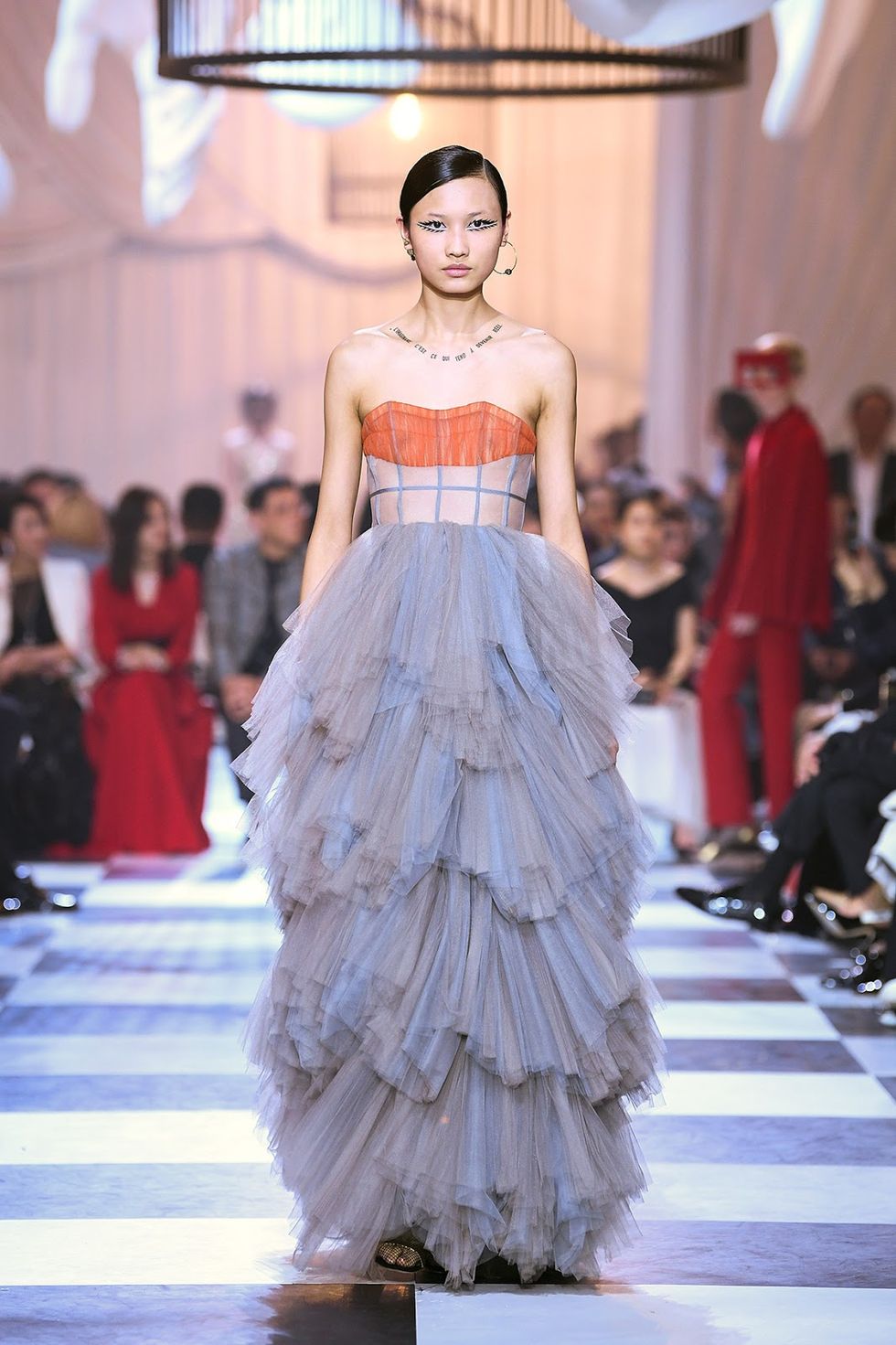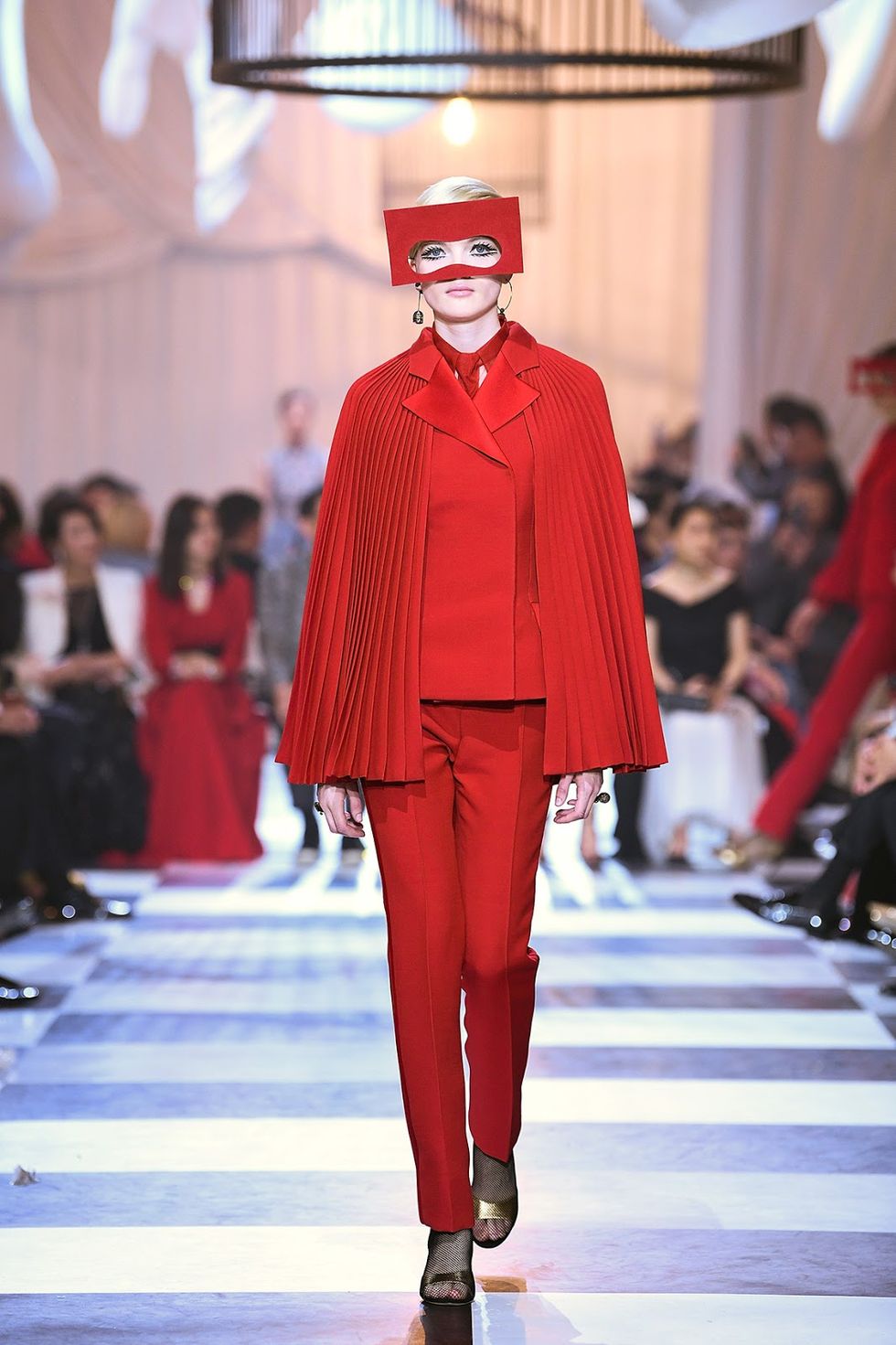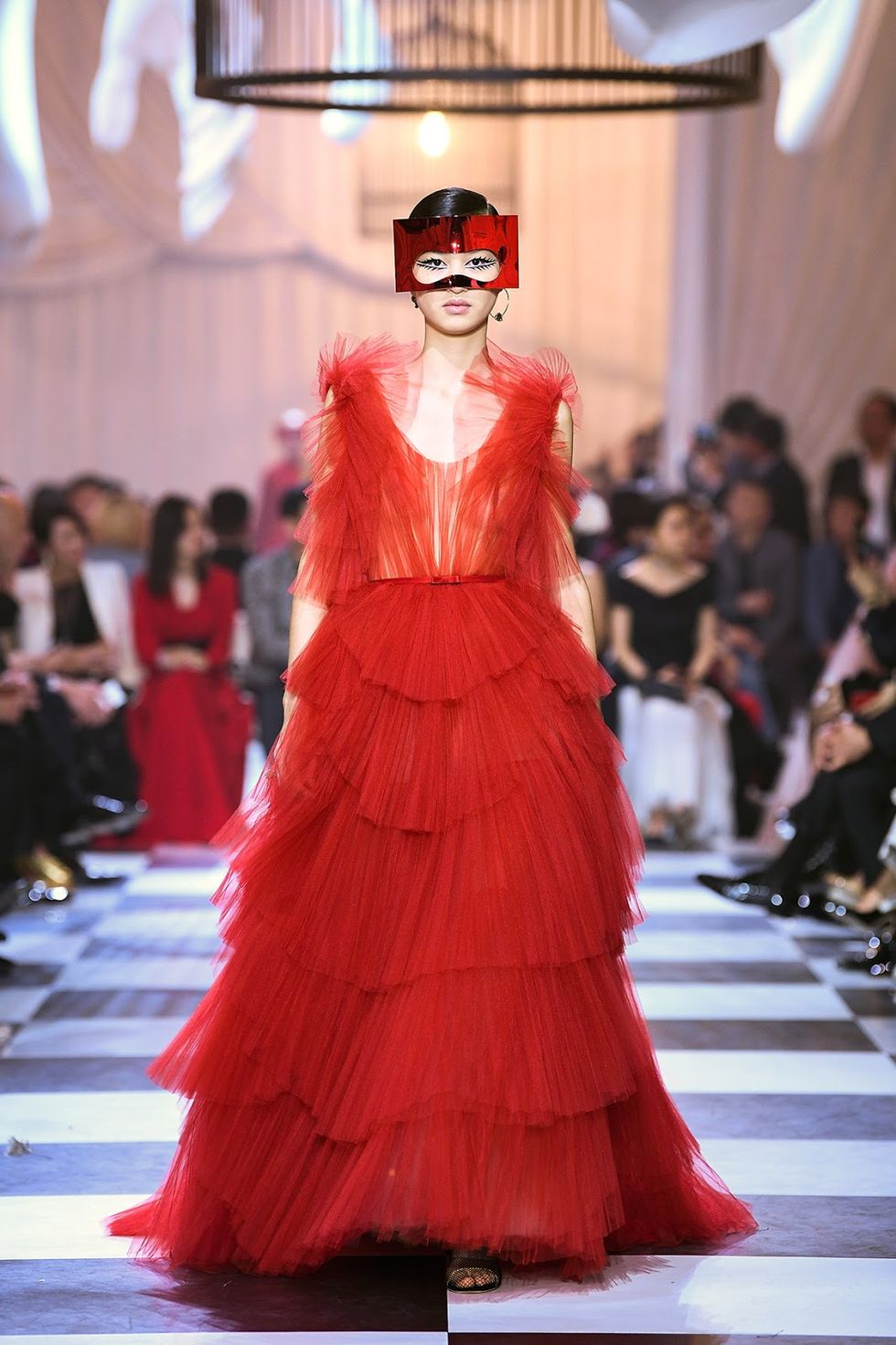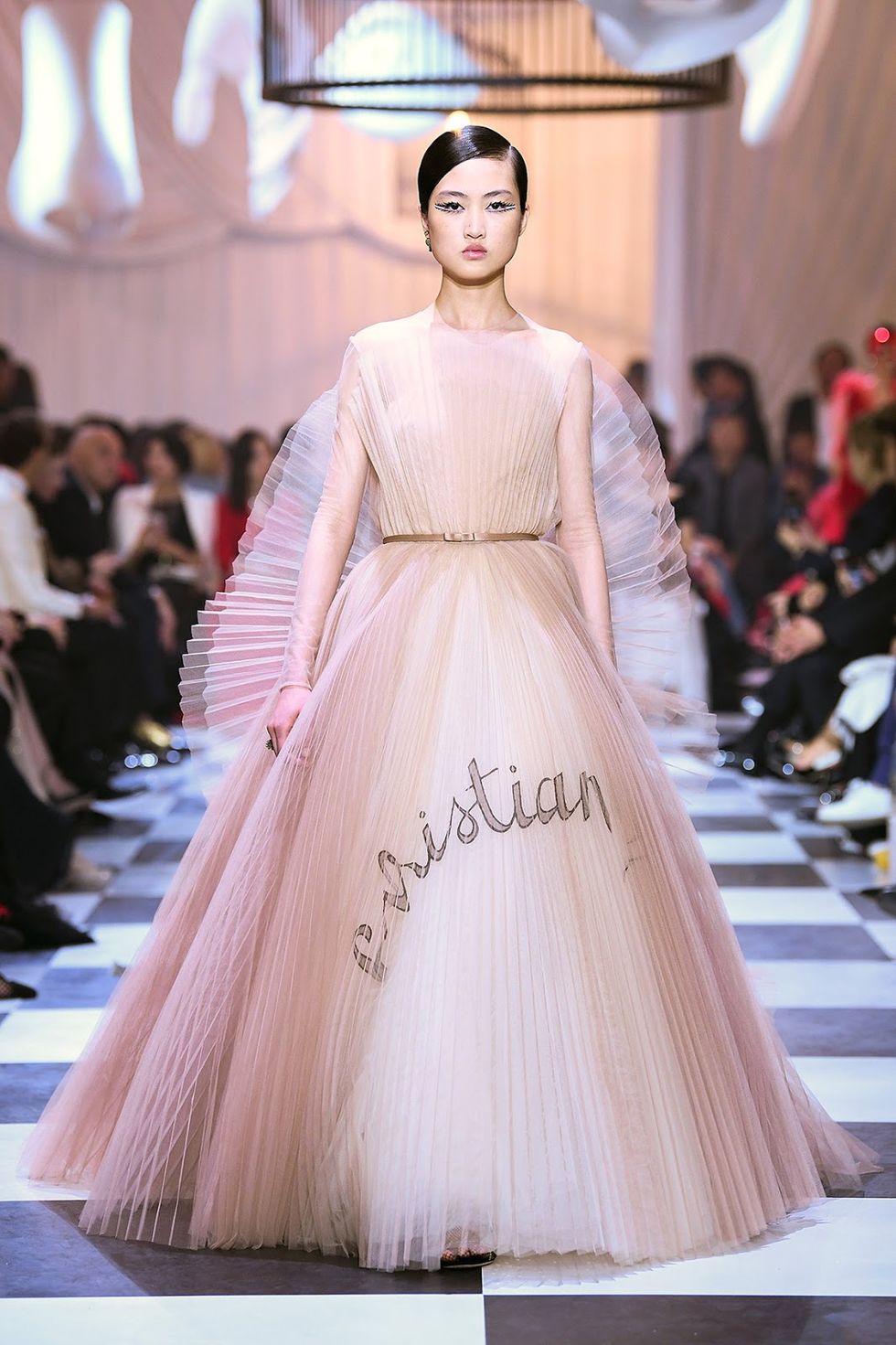 The show is finished off with a delicately pleated pink gown, with 'Christian Dior' displayed across the front in black thread and glass bugle beads. The Vermont ateliers give some insight into the bare structure of this gown and others similar, and equally delicate. In fact, 1949's Autumn-Winter collection designed by Christian Dior featured a dress strikingly similar--named Junon. Billowing flower petal-like ruffles descending from the waistline made for a design that was contemporary, elegant and timeless. The unfettered creativity of the brand ultimately contributes to its' successes, and for this show especially, it was truly avant garde.