I was perusing the internet, trying to find a way to prove that "Harry Potter" ("Sorcerer's Stone," "Chamber of Secrets," "Goblet of Fire," "Order of the Phoenix," "Half-Blood Prince," and "Deathly Hallows Part 1") are all Christmas movies. I thought that if I could find an article explaining why "Die Hard" is a Christmas movie, I could use those criteria to prove my point. This search was incredibly fruitful, and I found a chart made by Steven E. de Souza that lists the qualities that make a movie a Christmas movie. (This list is comparing "Die Hard" to "White Christmas" but you need only pay attention to the criteria column on the left.)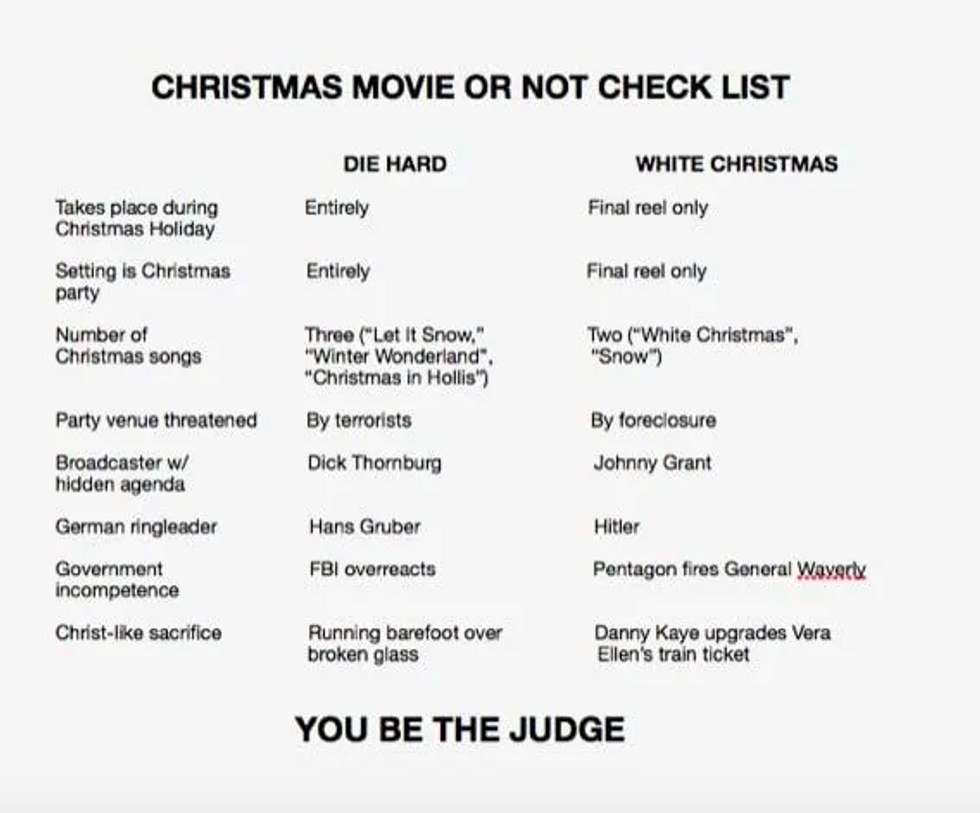 With this being the official criteria that qualify movies as Christmas movies or not, let's begin:
So, there you have it - 6 of the 8 original Harry Potter movies are Christmas movies. May you watch all of them this holiday season!