So one day I'm riding the bus home and I overhear two women talking about their hair. The conversation went a little something like this: "No girl I can't stand getting ready! It takes me too long to do my hair, I wish I had that good hair", "Yeah I know what you mean, I just straightened mine the other day". Now I must say this conversation wasn't foreign to me, I've heard people say these types of things before and better yet I've even said something similar. But what strikes me about the topic more than the conversation is that I've never seen bad hair (as far as texture is concerned at least). Sitting on that bus I wondered why straight hair was synonymous with good and the opposite of straight is deemed bad.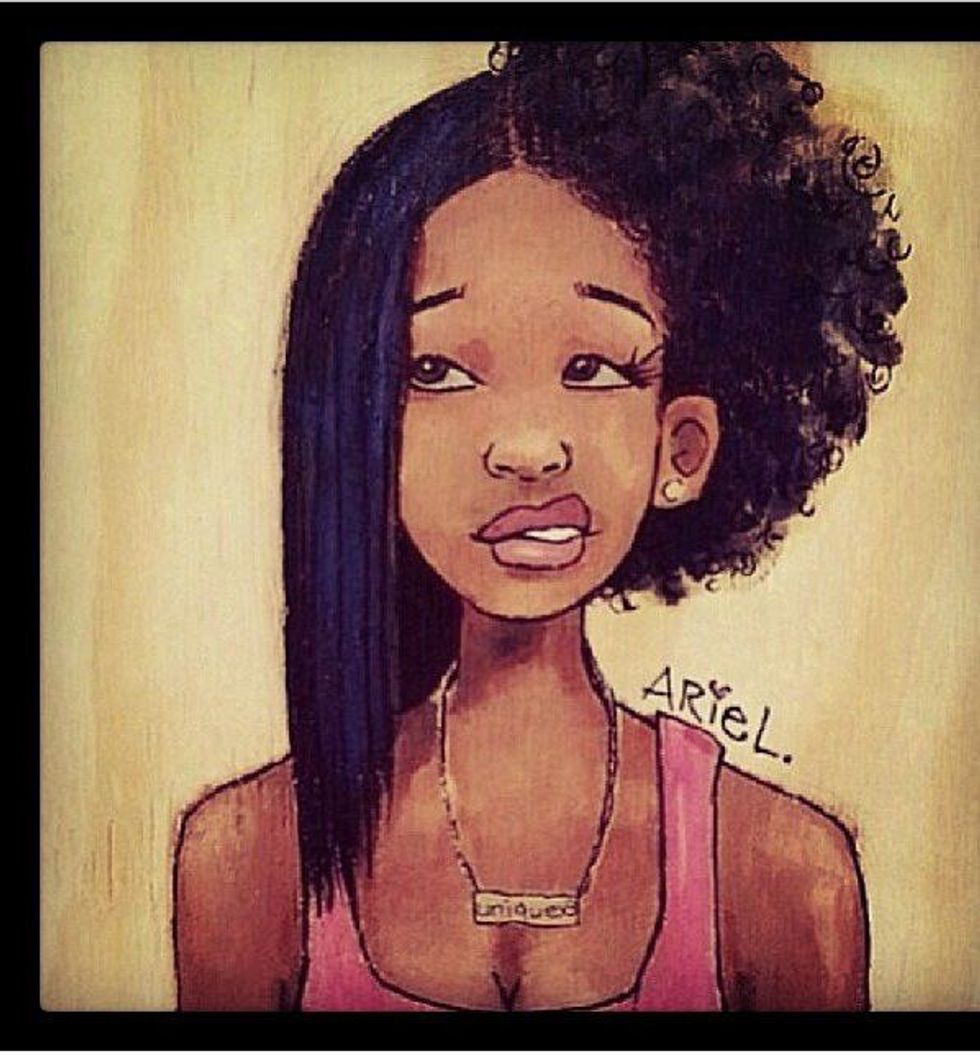 As someone with coils and curls, I have encountered my share of hair struggles but I also have friends with straight hair who have struggled too. What is it about fine hair or straight hair or hair in general that stresses women out? And that's when it hit me, we focus on hair way too much. We focus on hair so much that we even attach elementary adjectives to it. To make matters worse, these adjectives don't even give a proper description of the identification of the hair being described. "Good" hair doesn't let me know what color, shape, texture, or style that the hair possesses. If I told someone to go find the girl with the good hair they'd be lost and confused. Does "good" hair mean manageable hair? No, it doesn't simply because curly hair is indeed manageable especially if you don't spend hours on end trying to make it take a shape that it was never meant to take in the first place (straightening it).
I'm not against straight hair nor am I against straightening hair as a style. However, I am against the social stigma we put on hair. My godmother once told me there is no such thing as good or bad hair, it's simply good to have hair and if you don't have any don't worry you've saved some good time. Though it is inevitable for women and men to care about the appearance of our hair, we have done great damage to the human beings who possess the hair. A lot of this damage comes from European colonization of course but aside from that, we've done nothing to progress if something that happened centuries ago still has such an impact from something as minute as hair. As far as trying to attract a mate goes why would you want someone who cares so much about your hair anyways? At the end of the day, you more than likely will grow old and lose it so if the person attracted to you is so worried about your hair they will be disappointed in the long run. Plus those are superficial people that will leave you anyways.
As a black woman I love my natural coils and curls. I love the hair of white women as well. Do I think one looks better than the other? Yes! I think my hair is the best. Why? Because it's MY hair, the owner of the hair makes it ten times better than any other hair out there. This is the mindset our young girls should grow up with. Love what you have because YOU have it and you are made flawlessly suitable for you and appreciate what others have and don't have because they are flawless in a way that you can only witness but never be. This is where that saying "Be you because everyone else is already taken" comes in. It's not about the hair you have that attracts people, it's the confidence of the person with the hair.
Your hair straight, curly, long, or short is good. Beyoncé so eloquently tells Jay-Z to go and call Becky with the good hair and to that I say "Well who's Becky? She must be anybody."