"Golden Hour" Kacey Musgraves fourth studio album just received four Grammy nominations, and SHE DESERVES ALL OF THE AWARDS. Previously winning Album of the Year on Apple Music, and Album of the Year at the CMA awards. Now the Grammys, Album of the Year, Country Song of the year ("Space Cowboy"), Best Country Solo Performance ("Butterflies"), and Best Country Album.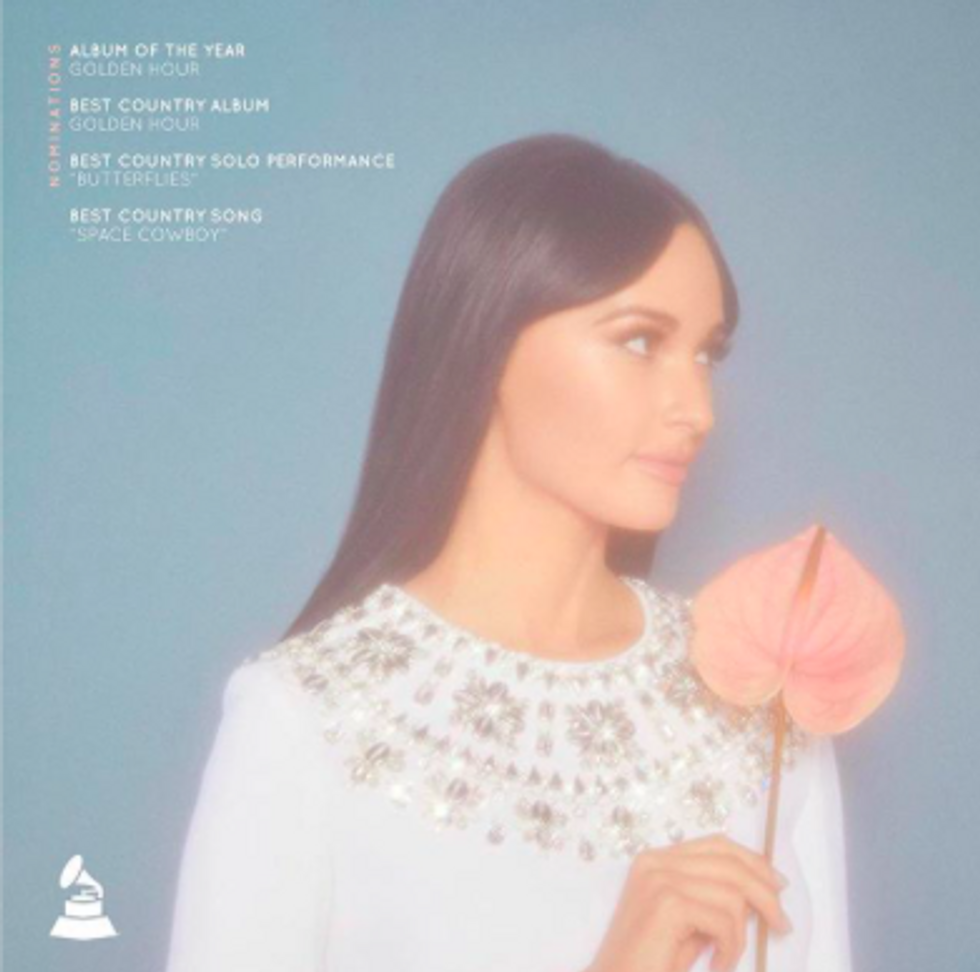 Now I am not a country music kind of girl, but "Golden Hour" has got to be one of my favorite albums ever. This album comes after her marriage to musician Ruston Kelly saying in an interview "I'm coming off getting married and being in this golden hour of my personal life, where all these things are finally coming to fruition. I found myself inspired to write about this person and all these things he brought out in me that weren't there before." Did I mention SHE WROTE ALL THE SONGS FOR IT? This album represents a happy glow of someone in love and excited for the future. You could put this album on anywhere, and it would fit the mood perfectly.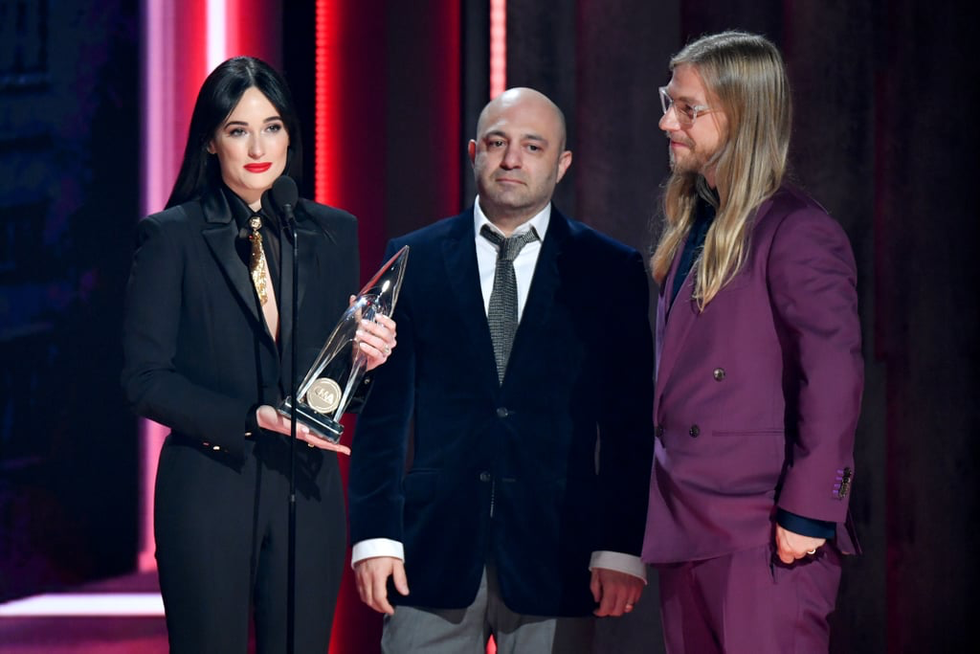 Kacey has shocked the music industry with this album. Winning Album of the Year at the CMA Awards in a category full of men? ICONIC. Kacey represents a new generation of country singers that are outspoken and ready for a change in the music industry.
This album is an album that doesn't come around often, name albums you can play all the way through? She is breaking barriers for women in country music, many people tend to steer clear from country music (like myself). But this album is the only thing I want to listen to! It's so close to being country but so close to pop too. This album is deserving of all the nominations and wins it has received/will receive.
"Golden Hour" is a turning point for Kacey Musgraves, this album spoke to many people. Her music from now on will be listened to and loved by many! We can't wait to see Kacey shine on the Grammy stage hopefully taking home an award that night!