Okay, don't get me wrong I love me some Dunkin Donuts, but that is usually my go-to before work, or really early in the morning. I am not here to talk about those quick coffee trips even if they are an important part of my day. Sometimes we just want to sit down and relax, and have a nice hot coffee, or iced whatever you prefer and enjoy it. I mean come on coffee is pretty amazing, so thank you very much to an Ethiopian goatherd farmer called Kaldi for inventing this amazing thing.
Fun fact for you he first fed the coffee beans to his goats. He began noticing how excited his goats became after chewing the beans from a coffee plant... and boom coffee!!! So besides my usual orders at Dunkin, I like to sometimes try out coffee shops, even though I am always nervous about what to get because there are usually so many choices. Usually, the barista's do a fantastic job along with the cooks if you're hungry, in these small towns, in a small shop.
I have recently been keeping track of this one place I often go to. It is called Wired and they are on social media and post the best pictures, and quotes about coffee. Like honestly the simplest thing a cup of coffee, and it's just gorgeous. They are located in Malta, NY in the Sitwell Plaza behind cap com bank. It isn't that big, but as soon as you walk in the smell in the air is to die for, unless because whenever I walk they are roasting the beans. They have a big machine there which is pretty amazing to watch actually. I don't know about you but I have never seen one of those in a coffee shop, even if I haven't been to that many. Even if you aren't in the mood for coffee they have a unique breakfast menu, juices, and just a relaxing atmosphere. There are adorable sayings all over the walls and it is all just perfectly set up.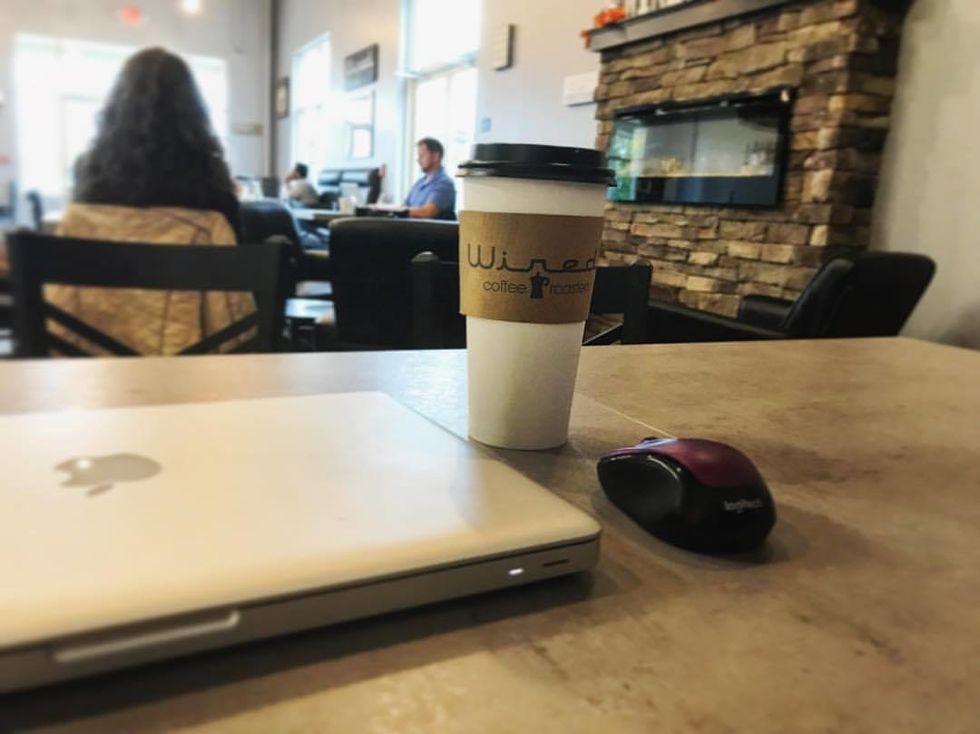 This is a family owned business and you will usually see the owner Marty walking around or even doing a lot of the work himself. When you walk in everyone is always so nice, the barista who I have always dealt with is super fun, and very down to earth plus she loves my dog. That's another great thing about this place it's pet-friendly!!!!! So you can bring your furry best friends in with you. #sipwired is also into their community a lot, as I'm sure a lot of local small businesses may be. They are always reaching out to their customers for support, and input on how the place is doing, and how things are tasting. So when you read this and decide how you need to check it out, write them a little review about your visit, I'm sure they would love to hear!
Speaking of community Wired Coffee Roasters has its own Wired Fund. They want to help you succeed in your fundraising. They try and support local businesses to help them succeed, provide opportunities, and just to give back, in general, to help the community succeed while they are succeeding!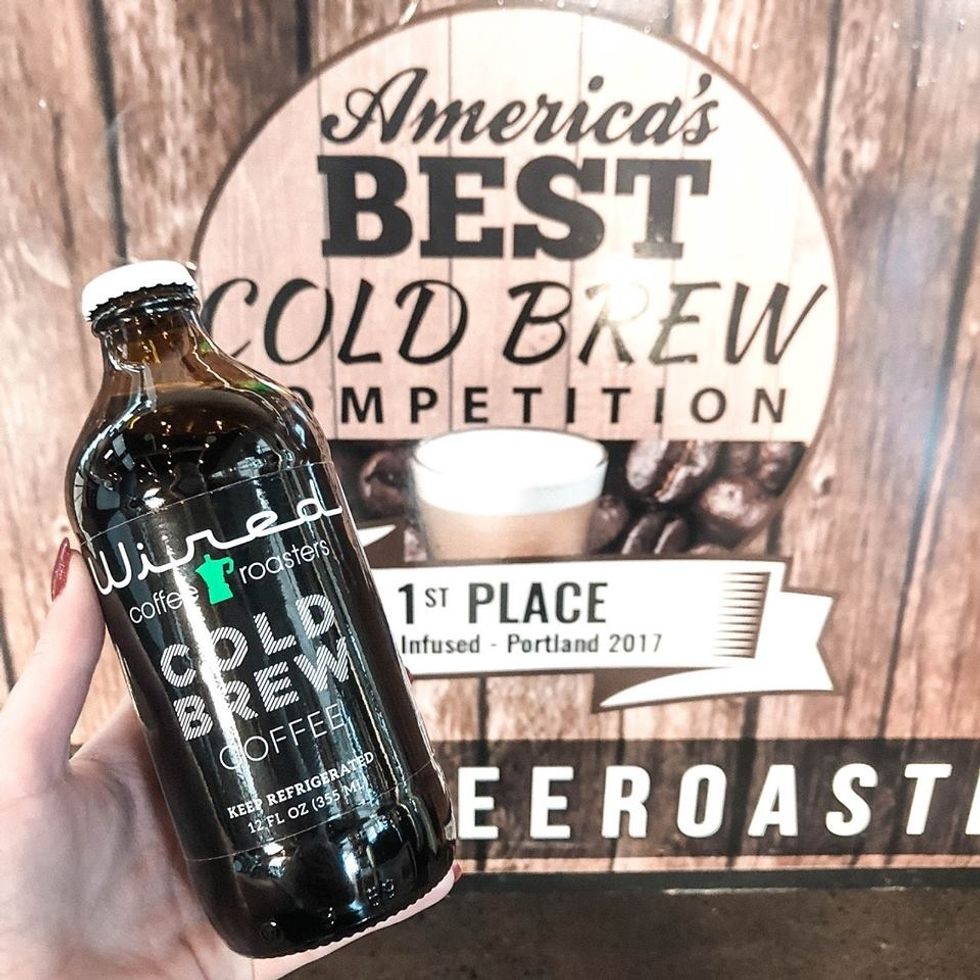 If you don't trust me, trust the people.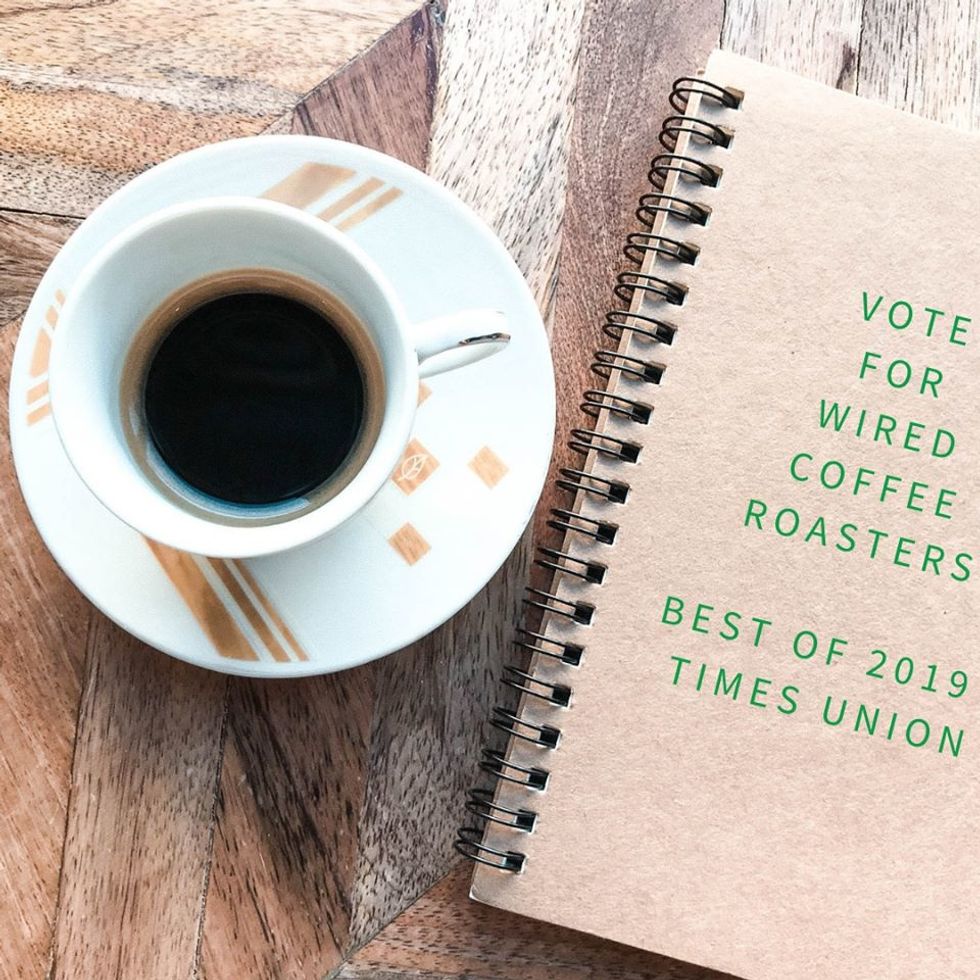 These local shops always try so hard to reach out into their community and provide us with the best. So why not help them out in the end. Wired is always trying to make new things, and sell new things to bring in new clientele. It honestly could be your second home, but that's how cafés are supposed to be right when you walk in feels like you are in your home. That's how I believe the folks at wired want you to feel right at home, and comfy and relaxed to either just hang out, or get some work done. You will meet great staff there, along with run into some people you may know or may want to know! They work hard for your satisfaction, keeping everything well-put together, and coming out as perfect as if it were on canvas. There is probably so much more I could tell you about this place and how it's different from others, but I'm hoping I intrigued you enough to go there and check it out for yourself! I'm just saying next time you are feeling a little bit of a calming atmosphere and some yummy caffeine go to your local coffee spot or go to Wired, I doubt you will regret it!!!
Remember Good days start with Coffee and You!!