From weird stories about alligators in backyards to downright confusing news stories, Florida seems like a completely different world than the rest of the United states. Honestly, we kind of are. As Floridians, we take pride in the K.O.E, our large wildlife population, and most of all our local Publix. To really bring together the spirit of Floridians here are 13 things that every Floridian has said, sometime in their life.
1. "Why is it so hot?"
Living in Florida is like living in satan's bootyhole. I promise you it is moist and unstable all of the time. If the rest of the world didn't tell us that it was winter we wouldn't even know what it is.
2. "Can we stop at Publix?"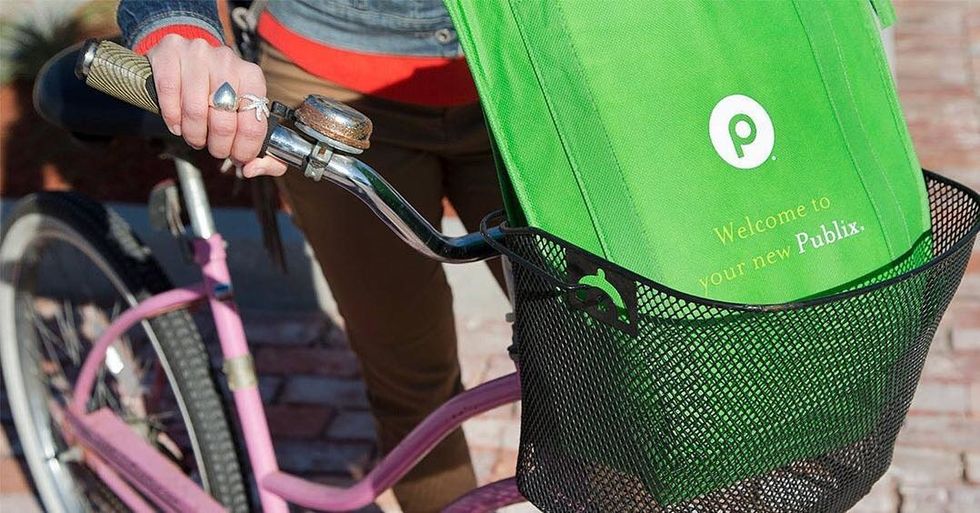 Shopping is always a pleasure with you my sweet Publix bag
LET ME JUST TELL YOU, if you don't have pub subs you're missing out on a whole lot of heaven in between two tasty buns. The only place comparable is Wegmans, don't @ me.
3. "Ugh Miami."
If you ask anyone in Florida to go to Miami for literally any reason they will complain. Between the heat and the traffic and mean people, the rest of Florida is ready for it to break off into the ocean with California. (The only exception, college kids on spring break, they love Miami.)
4. "Of course it was Florida."
Are you really surprised?
@crazyfloridanews
All I can say is at least it wasn't at a Publix, then things would've really gotten out of hand.
5. "Want to go to Orlando for the weekend?"
Everyone loves Disney but only Floridians go to it every single weekend just because they can. It may be the happiest place on earth but I promise you a Florida person has definitely tried to sneak a gator in thinking it would make it happier. Most of the time we aren't even going to Disney we're just visiting all our friends at UCF.
6. "Yea I go to UCF."

UCF after winning some type of sport.
@ucf.knights
Yea and so does half the population of Florida. In fact I don't even go there but I already feel like it's home to my Florida native heart. (I would still die for FGCU tho...GO EAGLES!)
7. "Have you been on an airboat?"
If asked to another local the answer is always yes, asked to literally anyone else and you just get a very confused look. Everywhere you look in Florida there is somewhere that lets you go out into the swamp on an airboat, what do you do once out there in the swamp? You sit and look at the gators, it's quite relaxing if they aren't trying to get you.
8. "Gators."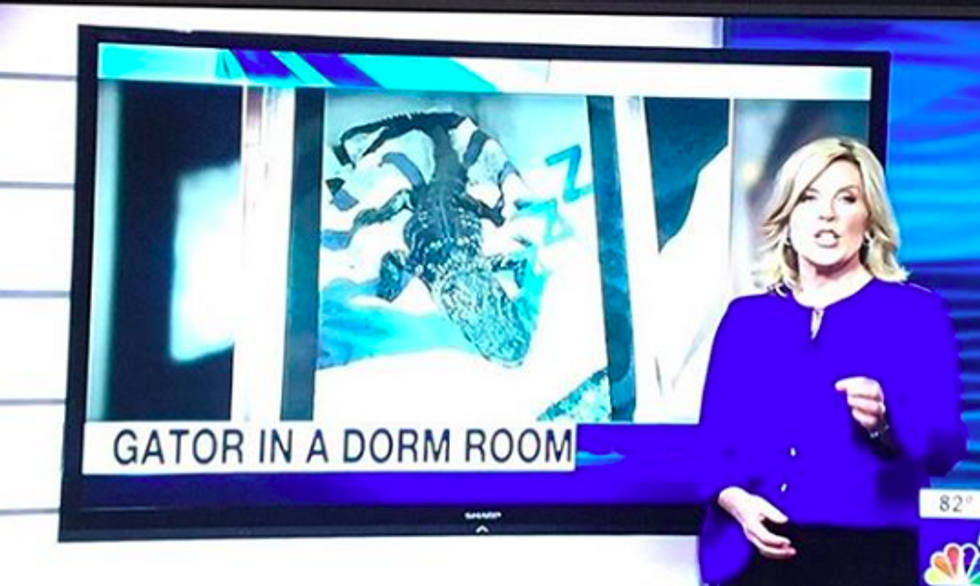 SOVI Gator chilling like a villain
@sovigator
Whether it's another story of an alligator on a golf course, or maybe you got to hold one at a local tourist site, alligators are everywhere. They're in our lakes, canals, and if you're lucky, one will show up swimming in your pool. Sometimes they're even in FGCU dorm rooms. R.I.P., South Village Gator.
9. "Alligator Alley."
On maps and to people anywhere else in the country it's I-75, but to everyone in Florida the infamous Alligator Alley runs throughout Florida. It's was a two lanes road that has been expanded and if you ask anyone over 40, it was also known as suicide street because of how dangerous it was. Also, there are a lot of dead alligators on the side of the road because it runs right through the Everglades.
10. "The K.O.E."
Kissemme, Okeechobee, and the Everglades. If Florida had wonders of the world these three would be it. They're widely known as a tourist trap, a big lake, and an even bigger swamp. Florida really is a magical place.
11. "I'm from Broward."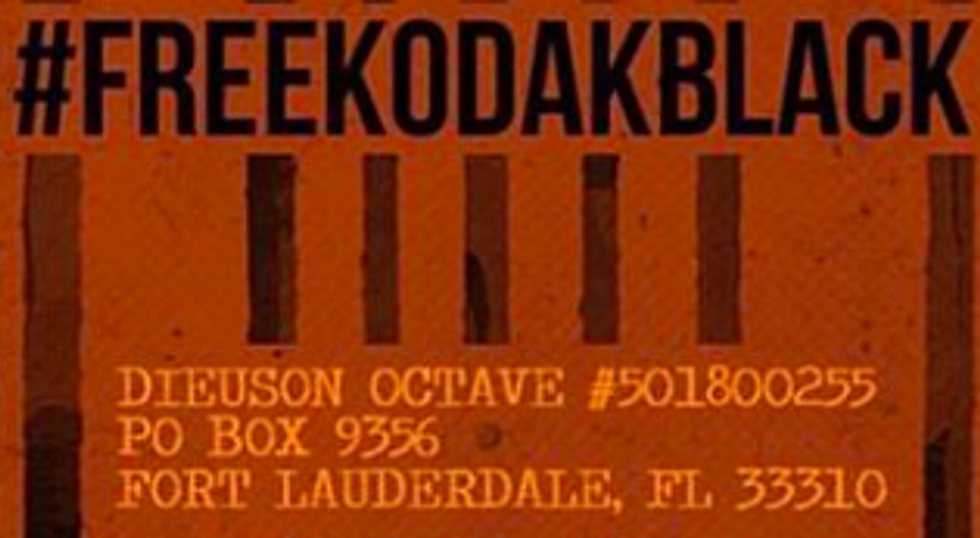 Free Kodak
@kodakblack
Thanks Kodak for finally putting Broward on the map. Also sorry no ones visited you in jail, the Broward Sheriffs scare us all a bit. We will not talk about the time when almost everyone in Broward wore #FreeKodak shirts, that was #embarrassing.
12. "It Rains Here, A lot."
If you're hearing this from a local they will tell you the truth, everyday at about three in the afternoon it rains. Floridians have to plan their activities around that, it's like a state pastime. However, people vacationing or new to Florida haven't figured that out yet and it is very fun to watch them scramble.
13. "WHY ARE YOU HONKING AT ME!"
Florida drivers are the absolute worse drivers on the face of this earth. They will hit you just to hit you, seriously I've seen it happen. They honk, and speed, then go slow and cause traffic, they DO NOT use turn signals (I think they don't even know what they are) and worst of all, they will yell at you when they make a mistake. Getting 20 miles takes 45 minutes because no one here knows how to drive.
Now that you know what you're in for... come visit! We have gators and Disney and the second you step outside you'll sweat off 10 pounds! The most magical state in America!