*Disclaimer: spoilers of the film ahead
Disney Pixar's "Cars 3" opened last Friday with major success. The film follows the career of Lightning McQueen (Owen Wilson) as it's being compromised by a new generation of high-tech racers such as Jackson Storm (Armie Hammer). While trying to overtake Storm, McQueen then suffers a major accident. Months after the accident, McQueen decides to train in order to get back to racing and beat Storm. He is given a trainer, Cruz Ramirez (Cristela Alonzo), who helps him get his edge back. Not only was the film about rising back to the top; it also included major themes of empowerment.
As a fan of the Cars franchise, my favorite part of this movie was the representation of women. This film meant to show girls that they can pursue their dreams regardless of the obstacles. The most prominent female character of the film was Cruz Ramirez.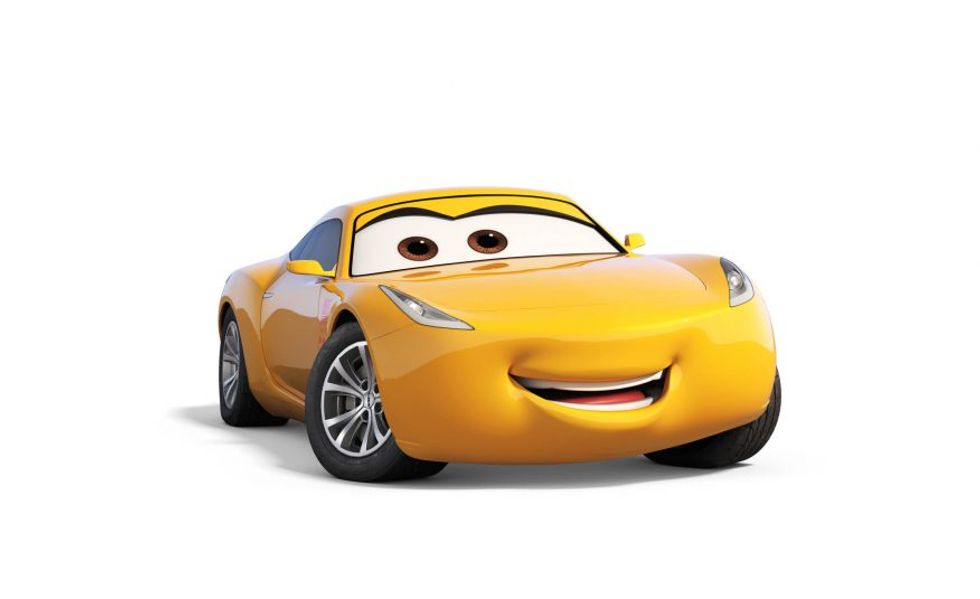 Cruz Ramirez is an up-beat racing technician that helps racers become better by helping them work through their own personal obstacles. During the film, Cruz reveals that she dreamed of becoming a racer like Lightning, but didn't pursue her dream because she didn't look like the other racers. Alonzo commented, "What I like about [Cruz] is that she's very good at what she does, but at the same time she still has doubts about herself. She's relatable to both boys and girls. You don't know how you're going to pull something off, but at the end of the day, the only way you can really make sure that you can do your best is to actually just go for it and trust your instincts." As we see in the film, Cruz then wins the race in Florida and becomes a racer with the sponsorship of Dinoco. Cruz's character teaches female audiences that they shouldn't hold back on their dreams and aspirations.
The film also shows another female character, Natalie Certain (Kerry Washington), a racing statistical analyst. Her character is also important because she is a female that works for the Racing Sports Network, which is a male dominated sports channel. Kerry Washington was eager to voice a strong female character in the film, she said, "I think it's fun to see women in the film who are brave and smart and courageous and also teachable. Women that balance having extraordinary talent and intellect, but also humble enough to learn the lessons they have to learn." The female characters in this film help push the narrative forward and show there's a place for females throughout various industries in the professional world.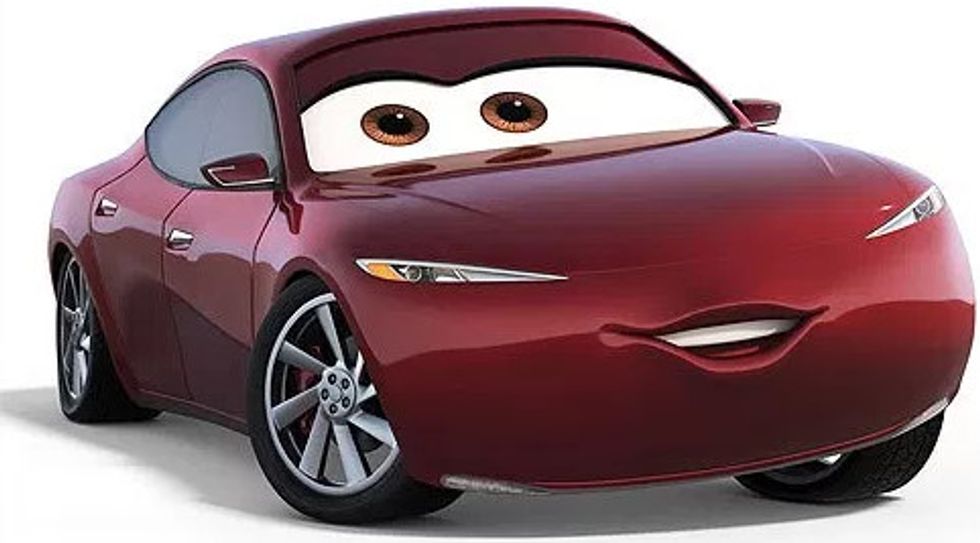 Additionally, in the film, there are two more prominent female characters. Lightning and Cruz visit a demolition derby that praises one particular school bus by the name of Miss Fritter (Lea DeaLaria). Miss Fritter is a prominent character in the film because she is a crowd favorite within the demolition derby fans. She is the best and strongest racer of the derby.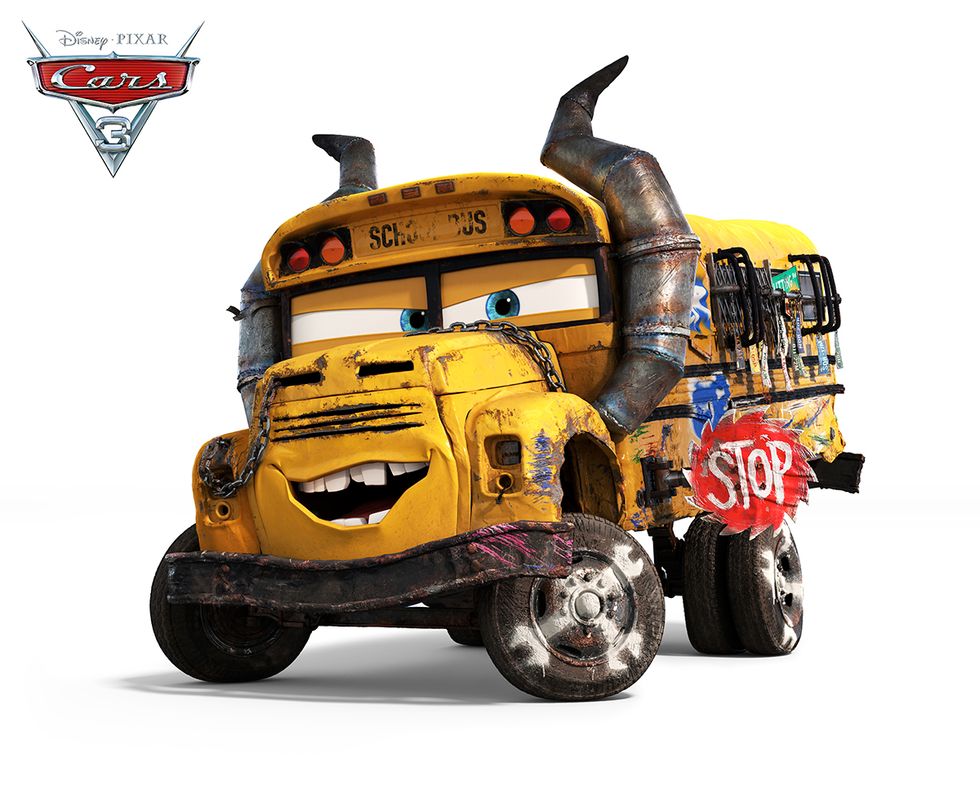 Also, we see a racing legend named Louise Nash (Margo Martindale), whose character pays homage to the racing pioneer Louise "Barnstormer" Smith. As we know, there aren't many women in racing, so it was great to see how the film celebrates NASCAR's "First Lady of Racing". Louise's character teaches Cruz that she can become a racer too.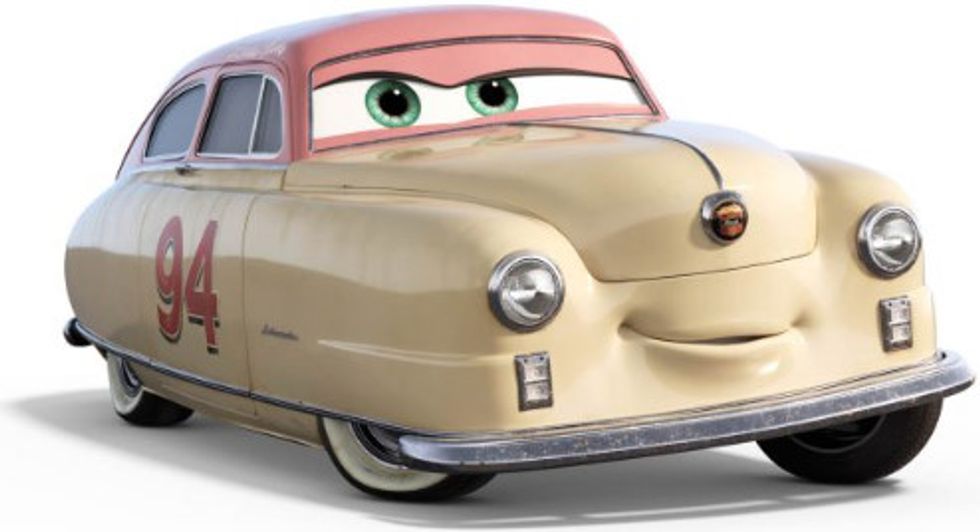 The film does an extraordinary job at including empowerment and inclusivity for women. If you are obsessed with Cruz Ramirez like I am, then it's clear that the film effectively included strong characters that audiences can look up to, especially younger ones. I hope to see more feminist themes and representation in other upcoming films.