When I heard the news, I was sitting in my AP Gov classroom, checking my gmail. My friend pinged me with a short message--"Did you hear about The Toast?"--and that was how I discovered that one of my favorite websites was closing down. I felt the way you feel when you find out that an acquaintance who you haven't spoken to in a few years has died--disconcerted, because this thing whose existence has always been a consistent background presence in your life is gone, a jolt of guilt for not having been involved as often as you could've been and having wasted your opportunity to appreciate what you had before it was gone.
The Toast, a popular website that combined erudite humor with progressive social commentary, was founded in 2013 by Nicole Cliffe and Mallory Ortberg, and, as far as I can tell, is beloved by the entire Internet. The Toast's quirky atmosphere can best be summed up by this quote from the website's about page:
"The Toast is a daily blog that publishes features on everything from literary characters that never were to female pickpockets of Gold Rush-era San Francisco...The Toast is a long email chain about force-ranking the Mitford sisters. The Toast prefers free weights to circuit machines but also enjoys a good sit. The Toast doesn't care how much you or Marilyn Monroe weigh. The Toast is happy, then dignified. The Toast is not haunted, but would welcome a visit from ghosts."
Before I heard this news, I had never realized how much I counted on The Toast: it was one of those few things that consistently made me laugh. I was never one of those people who checked the site religiously, but on long nights when I needed to take a break from homework, I could always count on a new article speculating about what Edgar Allan Poe's text messages might look like, or how the plot of the Harry Potter books might have changed if Hermione had refused to do anyone else's homework. In the few months since I heard the news, I've done some thinking about why The Toast is the kind of website the world needs.
The first is that The Toast was a place where women expressed themselves fearlessly, and for insecure, overly apologetic teenagers such as myself, spaces like that are not only eye-opening, but deeply necessary. Presidential Hillary Clinton said as much in her own farewell to the website. Mallory Ortberg, in particular, was a role model for me. She posted whatever she liked on her website and didn't care a whit what anyone thought. She read Ayn Rand in her spare time. She identified with characters you're not supposed to identify with, like Immortan Joe from Mad Max: Fury Road. She had the kind of confidence I admire, envy, and aspire to.
The second was that The Toast editors were committed to paying all their freelance contributors for their work. In actual money, not "experience" or "exposure". This policy is a startling show of integrity in a world where most people only seem to care about making a profit.
In light of all The Toast has meant to me, I decided to mourn its passing in my own way. In my spare time, I play an online game called Slither, in which you play as a snake attempting to eat the other snakes in order to grow larger. Because this gameplay method, which relies on an unabashed sense of self-preservation, reminded me of Mallory Ortberg's approach to challenges, and to remind myself to be fierce and unapologetic, I named my own snake Mallory Ortberg. Every time I circle another player's snake, trap it in my coils, and devour its remains, I feel like she would approve, and be proud of me.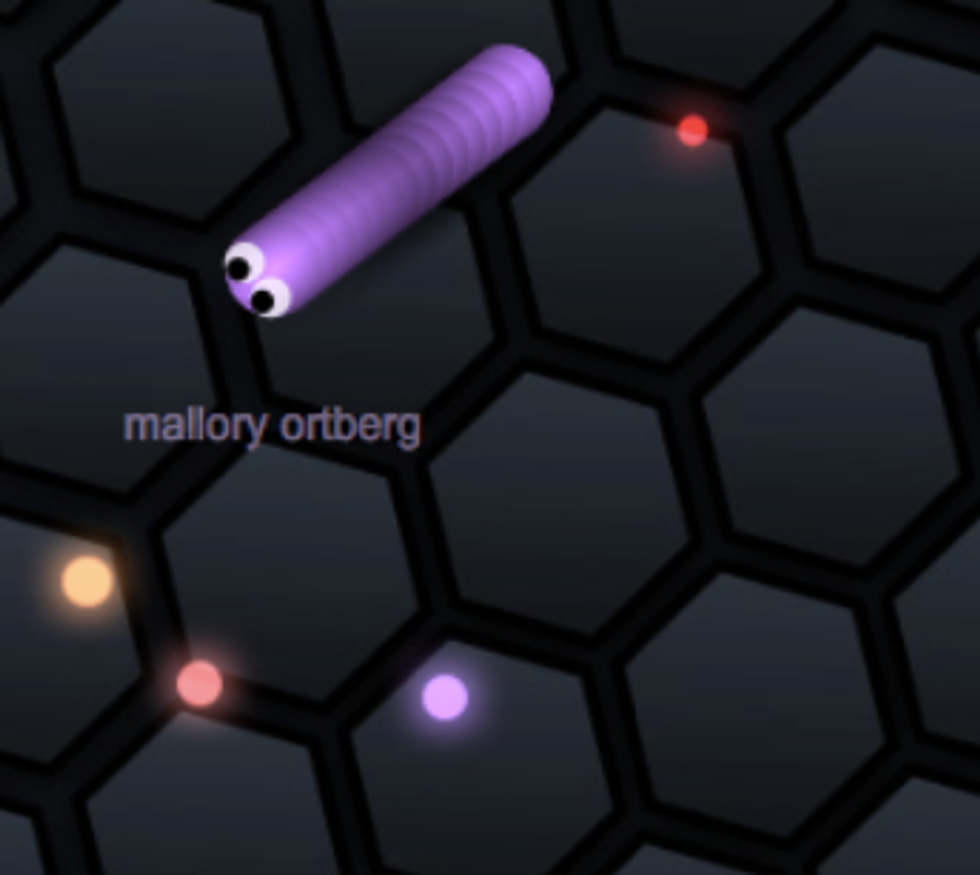 Rest in peace, The Toast. You will be missed.