People who are working towards getting a degree in communications always usually get a ton of questions regarding their major:
"So what do you want to do with that?"
"Aren't your classes like...super easy?"
"Are you going to make any money with that degree?"
"So you major in talking?"
But despite all the hate and constantly being shrunk by other people in other majors, I love being a communications major! A lot of the communication skills I have learned in my classes have prepared me for real-life situations like job interviews, group meetings, and just human interaction in general!
Not only do I enjoy my classes, but I feel like being a communications major was exactly what I was meant to do, and here's why:
1. You actually get excited to present.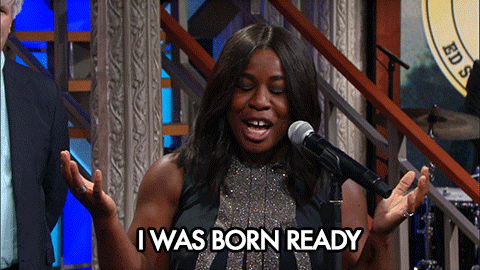 https://media.giphy.com/media/xT0Gqg7gRzl6sy1P2w/giphy.gif
8/10 people have heart palpitations at the thought of having to get up in front of a class and present a project. But for me and most communication majors, this is our JAM.
A public speaking course in college is our idea of fun. To be graded on how well you can talk...just give me an A while you're ahead, professor.
2. All your friends come to you to help them with their papers.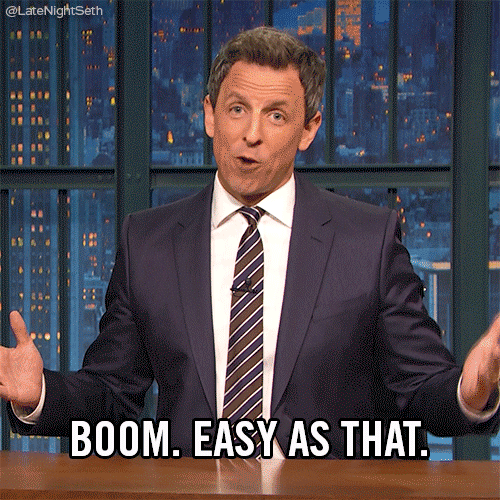 https://media.giphy.com/media/3o7btNa0RUYa5E7iiQ/giphy.gif
You need to write a 10 page paper on a single topic? No problem.
As a communication major, I get lost in my writing. While I'm writing a research paper for a class, I'll be so in the zone and have four pages done before I know it.
Because of my ability to ramble on about a single topic, my friends are constantly coming to me to help them with their papers.
And as a communications major, that is a task that we are more than happy to tackle!
3. When you watch the news, you're really watching the anchor.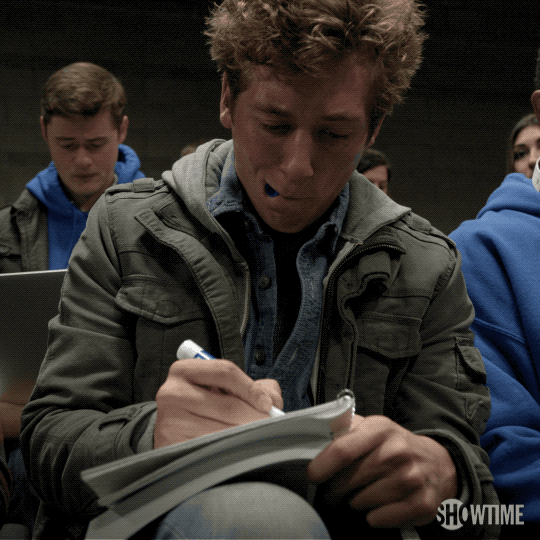 https://media.giphy.com/media/xT9IgtvIZB1w7dVO6s/giphy.gif
With my communications major, I have a concentration in broadcast journalism. So when I watch the news, I find myself paying more attention to the style and techniques the anchor uses to report the news than actually listening to the news itself.
When I watch a legendary journalist like Megyn Kelly, you'll find me taking notes on her perfect delivery of news on camera.
4. Social media is your best friend.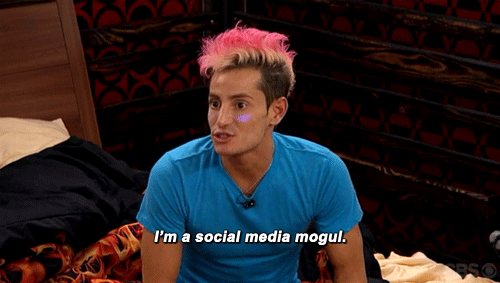 https://media.giphy.com/media/P6iFscNo9yvMA/giphy.gif
Scrolling through social media is my modern day version of flipping through a newspaper.
I use social media apps such as Twitter, Facebook, and Instagram as a tool for keeping myself up to date with the latest news in celebrities, politics, my local area, and everything in between!
Not only does social media serve as a great news updater, but comm majors also use their social media accounts as an outlet for marketing themselves!
Right now I bet you're probably reading this article off of a social media post. BOOM- page view!
5. You analyze almost all aspects of media.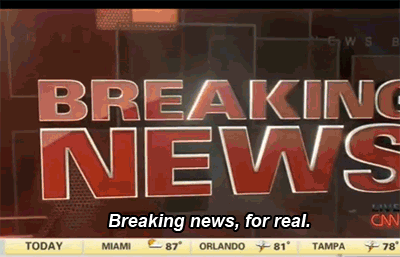 https://media.giphy.com/media/uvJCBsPhhlHCo/giphy.gif

I find myself overanalyzing almost everything I watch or read now as some type of news report.
Watching an Old Row video on my Instagram feed of an insane bar fight that broke out at a university has now became "Two University of Wisconsin fraternity boys cause a scene at their college bar that has now gone viral" in my head.
Whatever your major may be, if you show similar comparisons to these, you are right where you're supposed to be and will KILL IT after graduation!