College is weird, emotional, and sometimes completely ridiculous which is why no one can relate better than the cast of New Girl. (If you have yet to watch this hilarious series I totally recommend it).
Jess, Nick, Schmidt, and Winston are adults in their early thirties who share a loft while all dealing with individual relationship and career choices. Although none of this sounds relatable to college life, New Girl demonstrates that maturing continues to happen even years after graduation.
Unfortunately this means that the struggles you are faced with today, may or may not still be there in 10 years. For now, we can just focus on college life as described by the characters in New Girl.
Indecision and bad decisions haunt every college student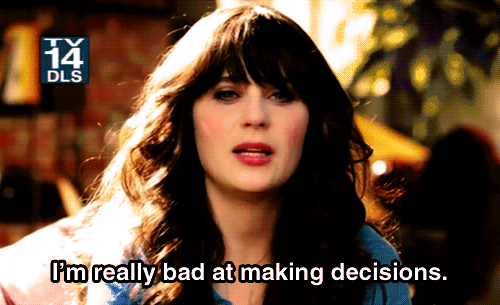 As college students, we're faced with daily decision, some more crucial than others, but all equally difficult.
Responsibility is an avoided subject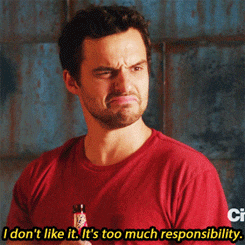 What do you mean I have to cook, clean, and do laundry for myself?
Everyone is mentally and emotionally exhausted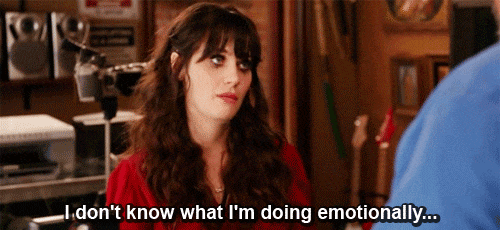 Some might admit it more than others, but everyone is struggling with the exhaustion of college.
It is nearly impossible to go an entire semester without crying at least once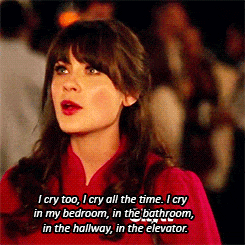 And sometimes it is imposible to get through the week without a few tears, trust me it's normal.
When something goes right, we want to celebrate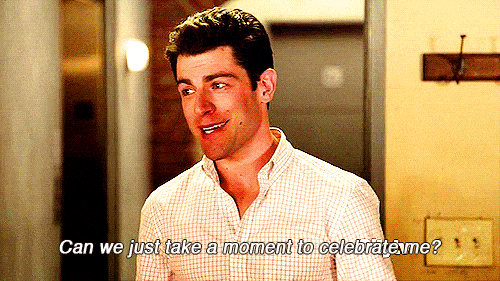 Like passing a difficult exam or not procrastinating on homework.
Secretly hoping you'll cross paths with that cute guy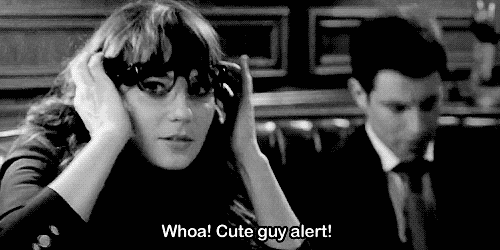 Then awkwardly saying hi when you make eye contact,
There is nothing wrong with spending the day binge watching Netflix
You need a break every once in awhile.
We're all trying to live our life without gaining too much weight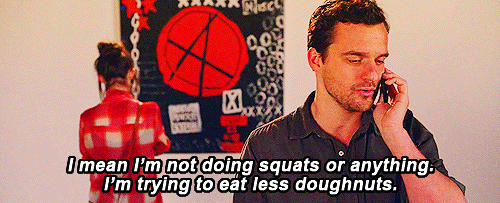 The freshman fifteen still exists sophomore, junior, and senior year.
Giving advice to others may or may not be our specialty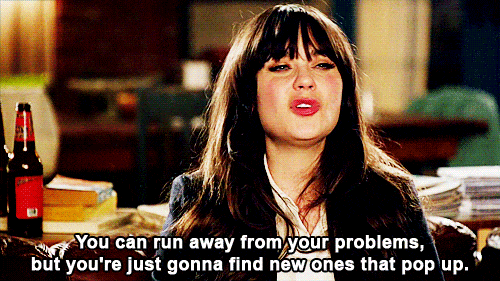 Even if we don't listen to our own advice, we love to give it to others.
Alone time is what keeps us sane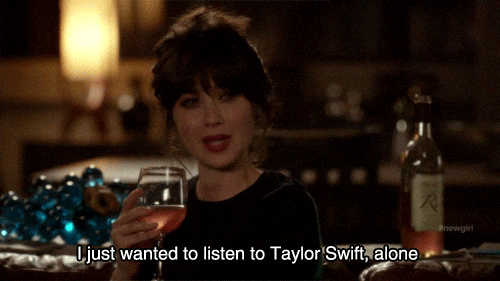 We all need that "me time" to keep us from going insane.
We're all just trying to figure out this whole growing up thing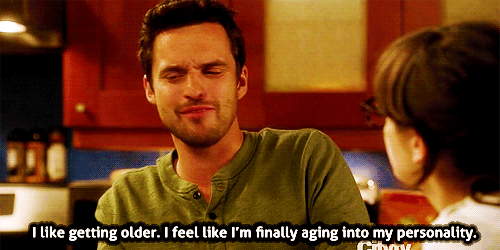 If you think someone has their life all together in college, they're probably just really good at pretendin.
College is a weird place, but we've accepted it
At least we have each other to share in the weirdness.