Christmas is a time of joy, family, and gifts. It has a certain air about it than the other holidays that is uniquely its own. IT also comes with a slew of traditions tailored for each family. Some are more cheery than other, and some are tamer, but when it comes to Christmas, everything is well enough. It all depends on the family.
With me graduating this year, this is the last year I will be still living at home, and I find myself wanting to do all the traditions I can in order to have this little time with my family.
For us, our traditions are old school, yet classic all at once. Although, it starts not in December but on Thanksgiving Day. Here are five traditions in my family I will not be letting go when I'm in college.
Well, there you have it. Five traditions I can never part with. They might seem silly to you, but this is how we do things in my house, and I wouldn't ever dare to not do them. We are a crazy family with crazy traditions, but it isn't Christmas without them.
I might be going to college, but I'm still going to watch these movies and show, and see Christmas lights. I will still be a part of it, and I will for the rest of my life. That is all there is to say.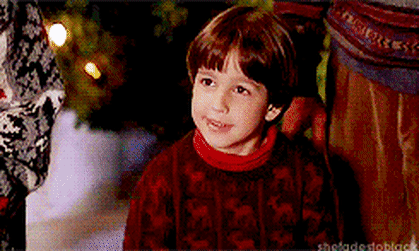 assets.rbl.ms