The end of Thanksgiving marks the official beginning of Christmas, or at least the 30 or so days leading up to Christmas which collectively make up the Christmas season. For many people, these 30 days bring as much stress as they do holiday cheer, but do not fear, for I am here to figure out your gifts this year! I have scoured the Internet for gifts your friends ACTUALLY want, keeping each of their unique personalities in mind. From the musician to the foodie, I've got you covered. By the end of this article, you'll be thanking me as much as your friends will be thanking you.
1. The musician.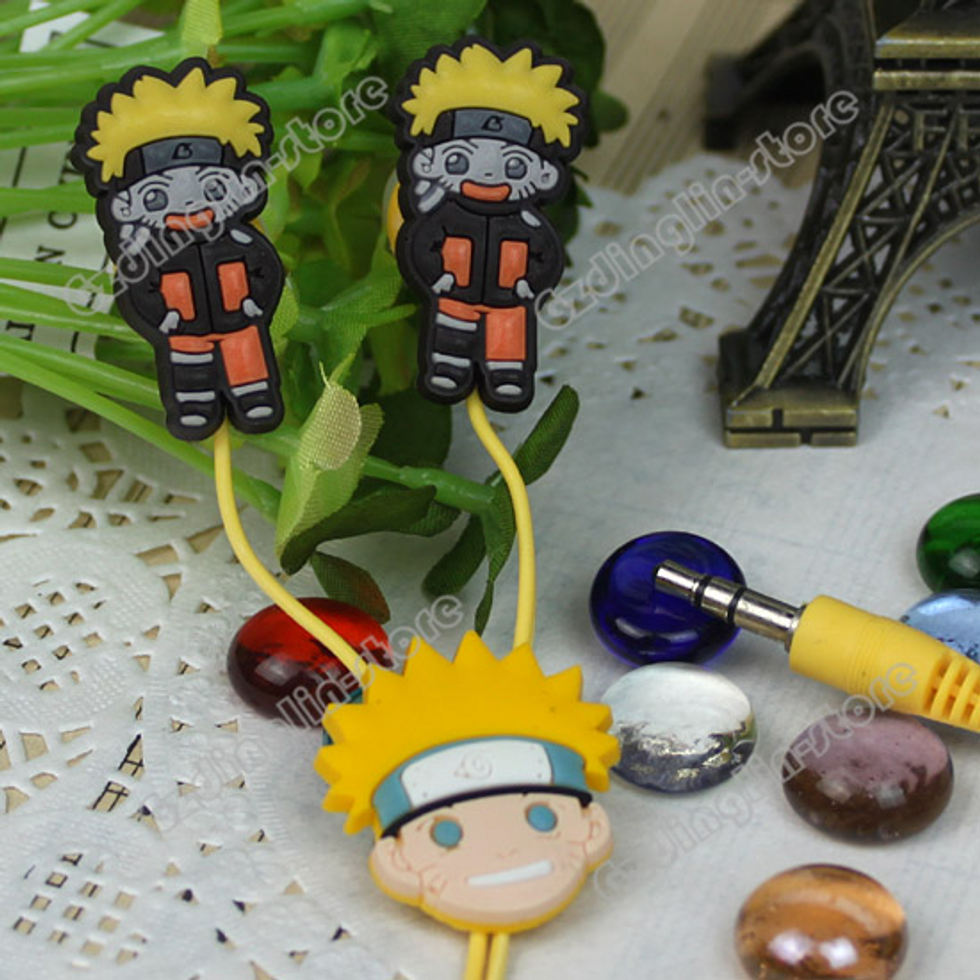 (Find these at www.ebay.com)

These Naruto earbuds are perfect for any friend who loves music! Cute, stylish, and understated, the earbuds march to the beat of their own drum, just like your friend. Your friend won't be sure what's the best part about them: the sound quality, the epic design, or the compliments she receives wearing them!
2. The Lush addict.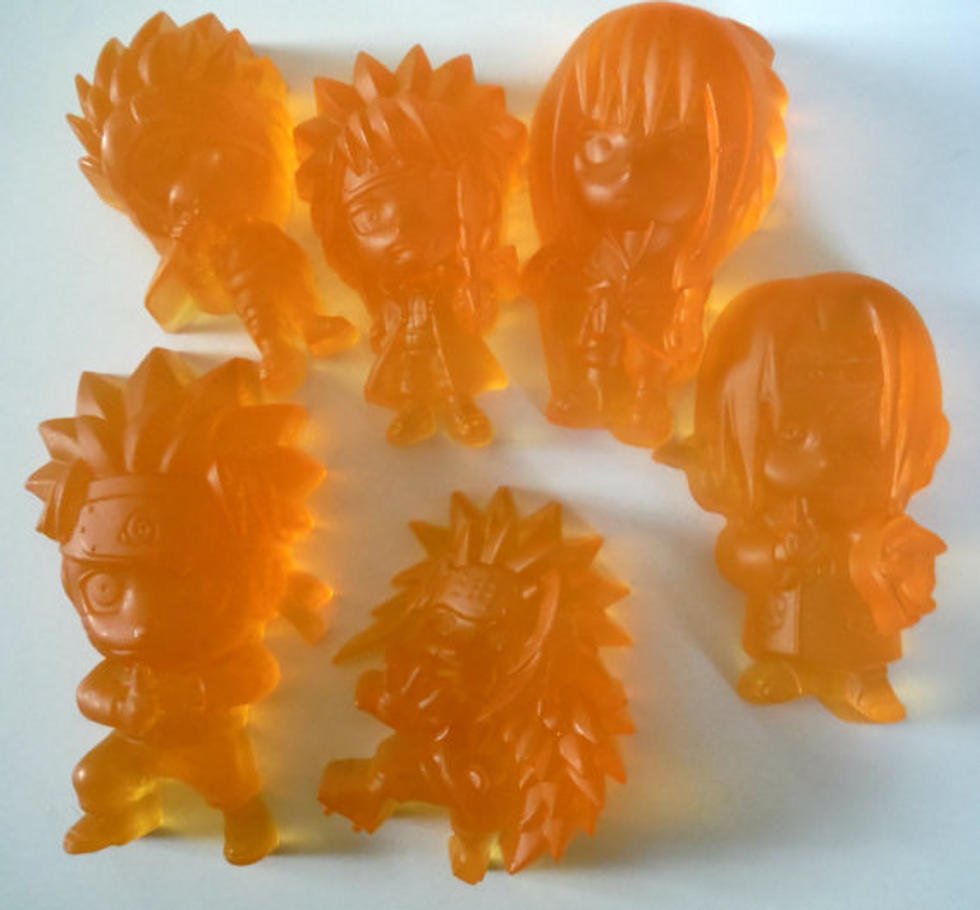 (Find these at www.esty.com)

This friend probably handed you a detailed list of bath bombs he wants this year, but that's because he didn't know Naruto soap existed. This vegan soap comes in molds of all his favorite Naruto characters, including Naruto, Kakashi, and Sakura! Who needs a bath bomb to relax on his day off when he has Naruto?
3. The student.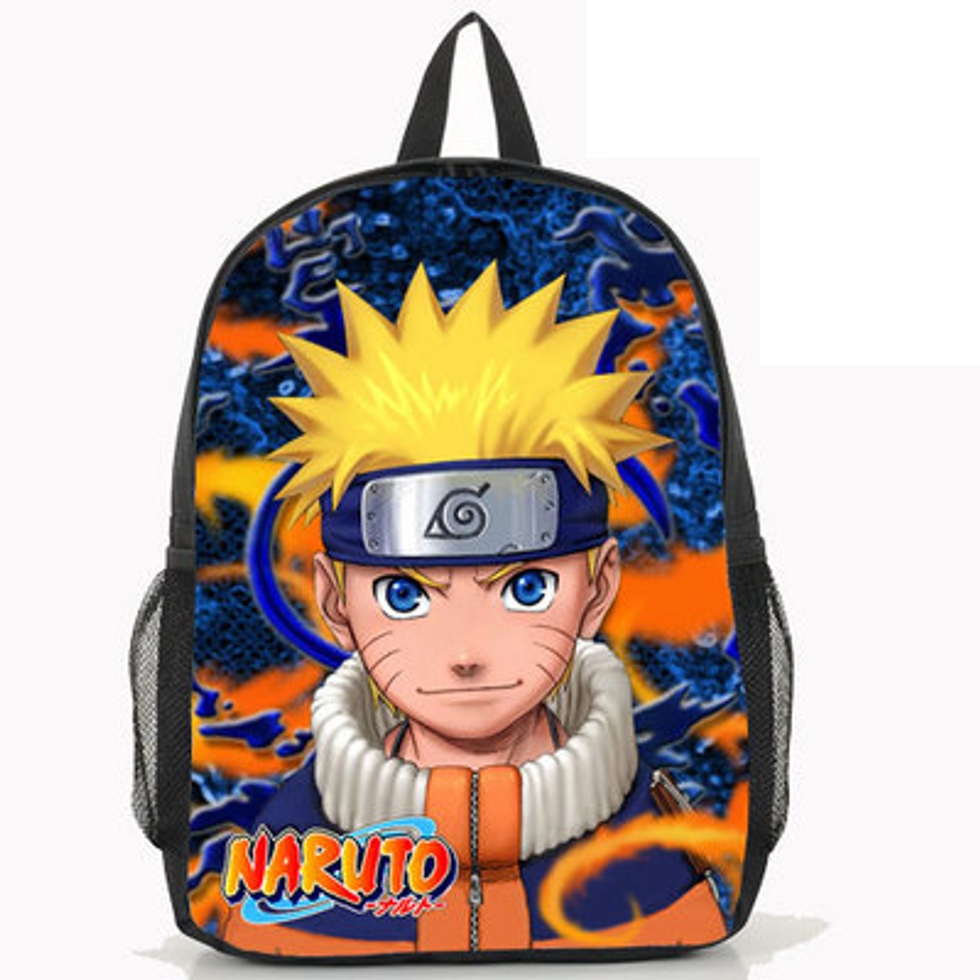 (Find this at www.aliexpress.com)
Your student friend is always on the go and needs a cool place to store her things. Forget L.L.Bean and surprise her with a Naruto backpack this year! She'll be the coolest kid in school. Plus, nailing a 4.0 GPA is a breeze when Naruto has her back, literally.
4. The napper.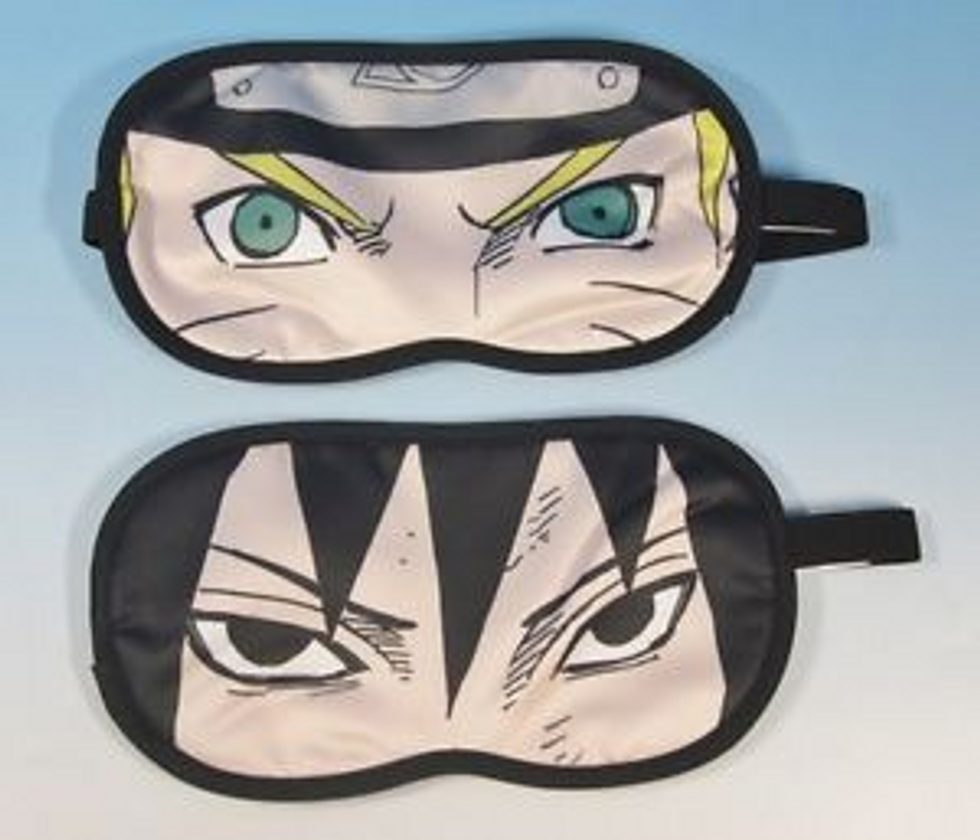 (Find these at www.ebay.com)
If you're reading stuff on the Odyssey, you're probably a college student, which means you love taking naps. Your friends are also probably college students who love taking naps. Napping in college is hard, especially in public places where your ugly sleeping face is exposed to the entire student body. Give your napper friend a Naruto eye mask set to keep his identity a secret while taking his most peaceful naps ever.
5. The fashionista.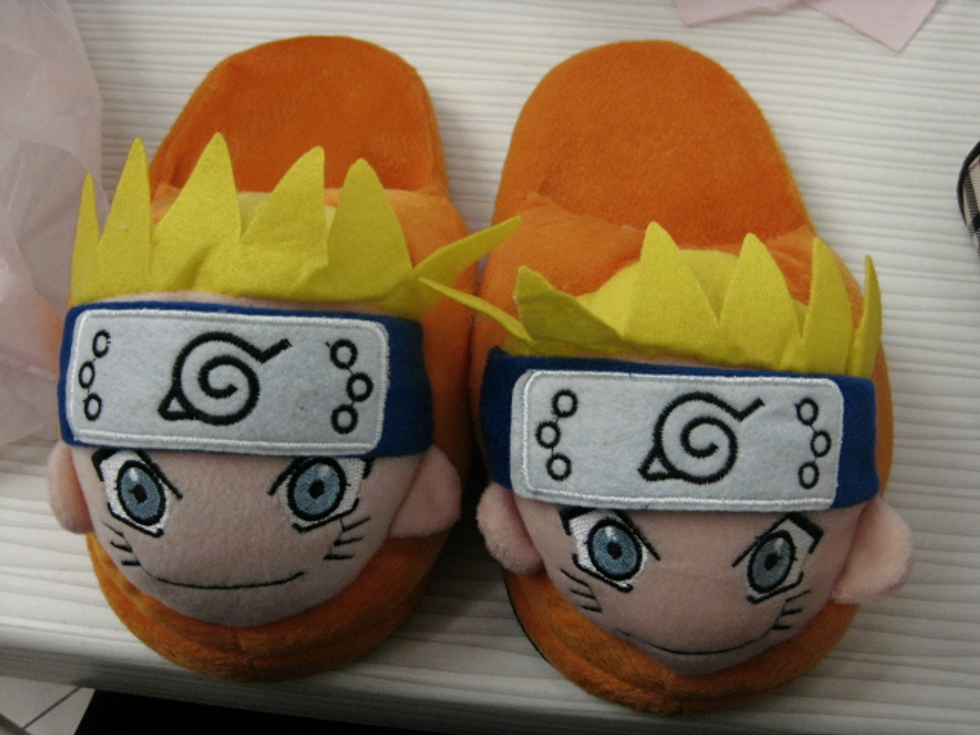 (Find these at www.deviantart.com)
Your friend repeatedly expresses frustration about not having shoes to go with this outfit or that. Well, not anymore! Naruto slippers go with everything, and take even the most boring outfits to new heights! Most importantly, they're super comfortable. Her feet and her wardrobe will be thanking her.
6. The lounger.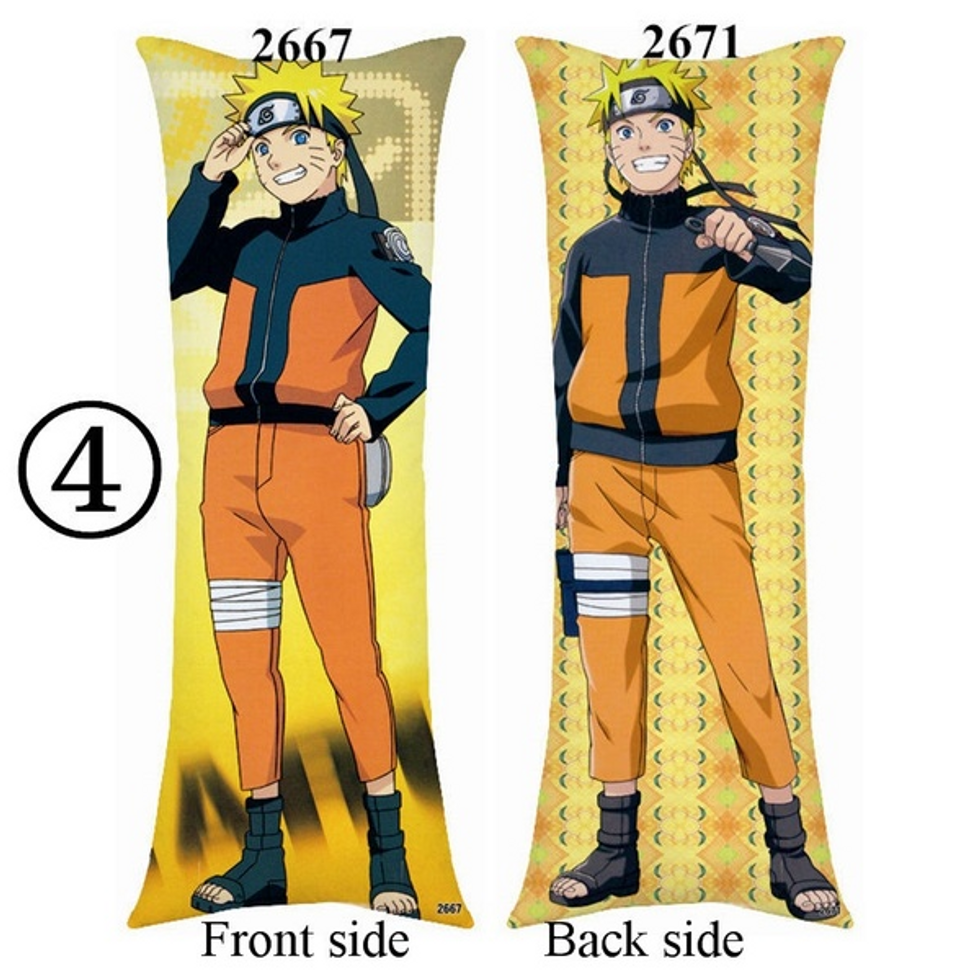 (Find this at www.wish.com)
This friend is always holed up in a pile of pillows and blankets. Sometimes he even drags his boring, solid-colored body pillow to class with him. Now he can spice things up with a Naruto body pillow cover! The cool design will keep him entertained and comfy during all his deep lounge sessions.
7. The foodie.

(Images courtesy of www.deviantart.com)
This friend loves to eat and wants a handmade gift this year. What better way to surprise her than with a Naruto cake? You could even make it a fruitcake if your friend appreciates more traditional Christmas treats. Just frost it with Naruto's face or the whole gang if you're feeling particularly ambitious. Naruto is so beautiful that your friend won't even want to eat the cake.
8. The interior decorator.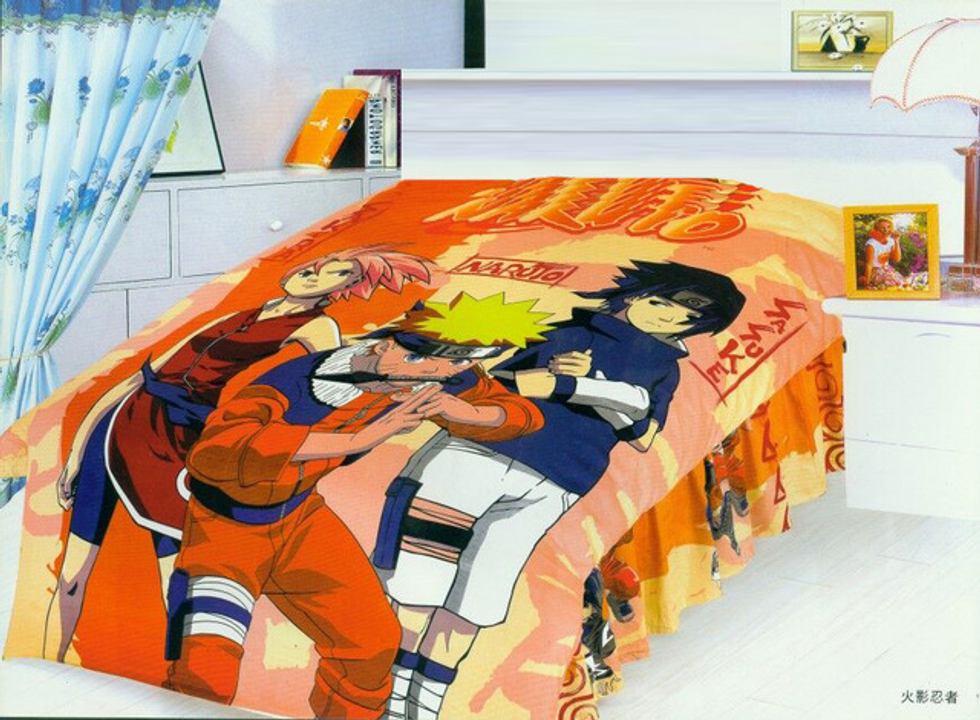 (Find this at www.aliexpress.com)
Your friend constantly complains about his look getting "old." He runs to Pier 1 every weekend and carts back a new rug and coffee table, but nothing seems to give his space that "spark." This Naruto duvet cover is sure to do the trick. Naruto is timeless, so the design won't pale overnight or lose relevance in weeks. Plus, the soft fabric will keep him warm during the winter months ahead.
9. The gamer.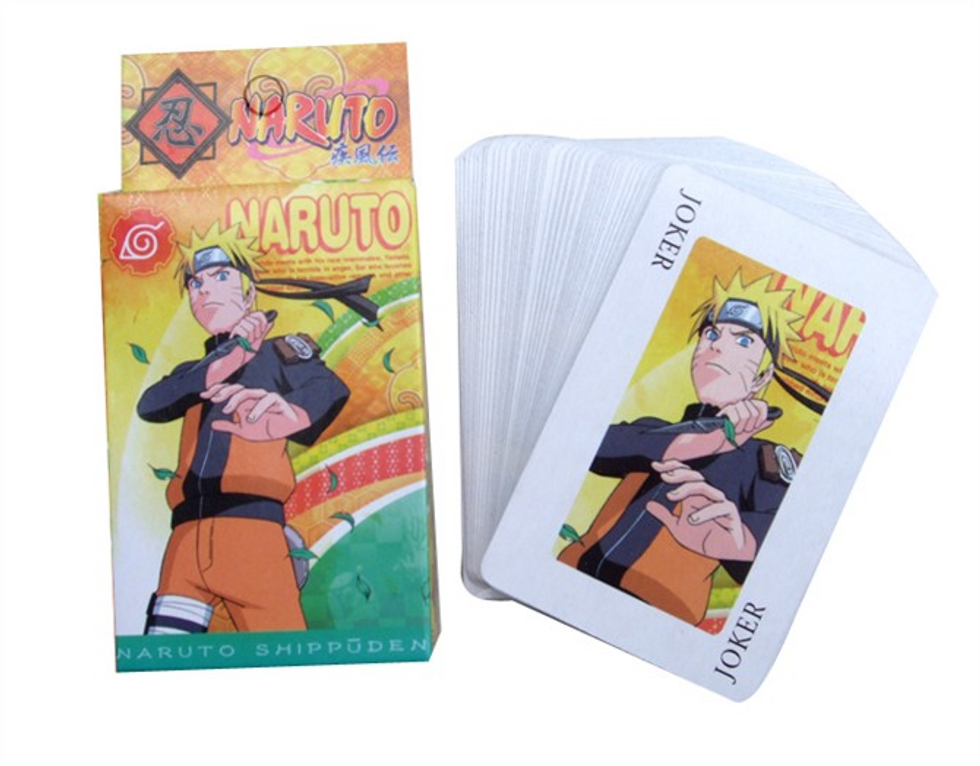 (Find this at www.salesanime.com)
This friend spent Black Friday trying to snag deals on Magic The Gathering cards. Lucky for her, she won't have to spend another paycheck on an overrated, trendy card game again! These Naruto cards are epic and affordable, and because they're a gift, they're free! We all know Naruto is the only magical being worth caring about.
10. The friend who doesn't like Naruto.
Screw them.