Yes, you read that right. I tried dipping my chicken tenders in Coca-Cola and it was good! This crazy combo was inspired the girl at the U.S. Open who grabbed headlines. My first thought was, "How haven't I thought of this yet?" which, to my surprise, was not everyone else's reactions. I love chicken tenders and I love an icy Coke from McDonald's, so naturally, I was all over this.
As soon as I read the article I changed my dinner plans for the evening and tried to recruit some dinner guests:
The Roommates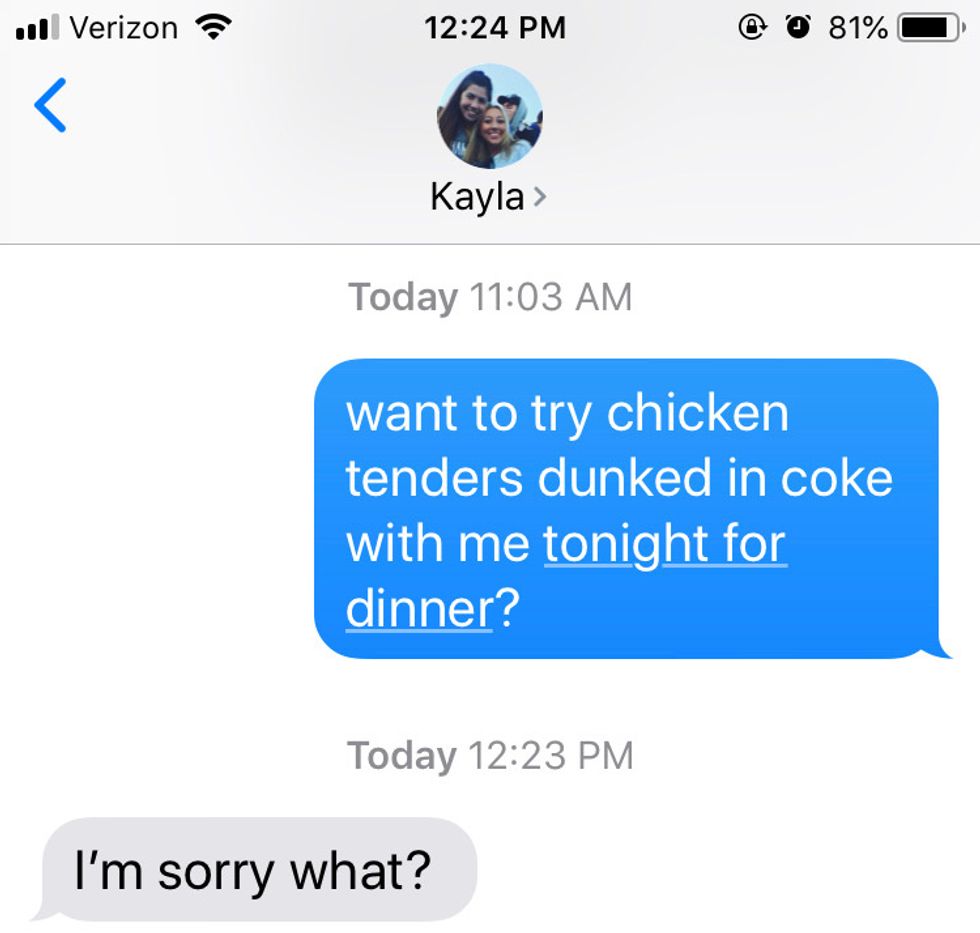 Morgan Shaffer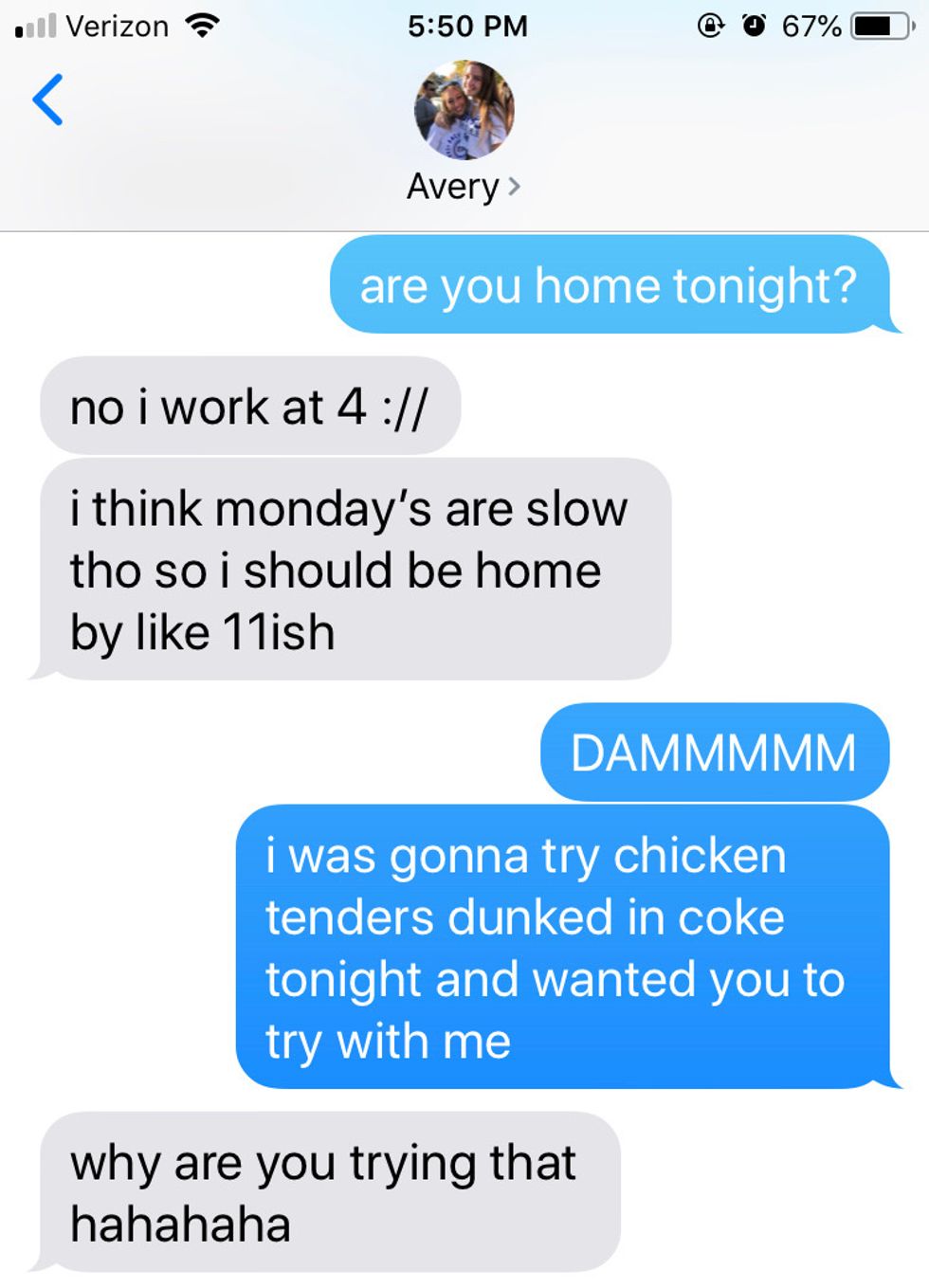 Morgan Shaffer
Strikeout.
The Boyfriend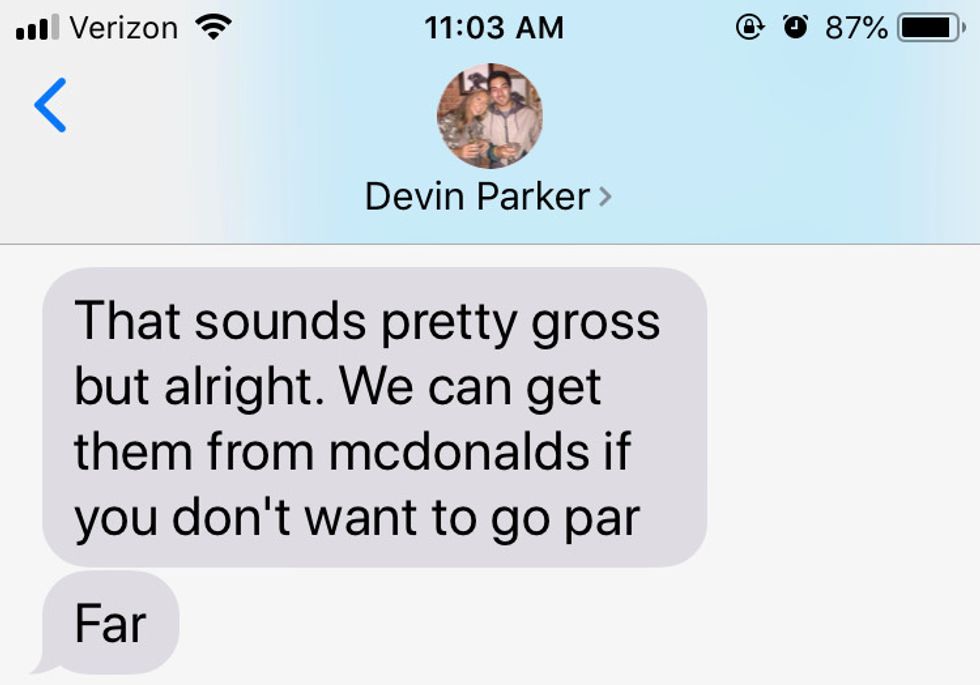 Morgan Shaffer
Finally, someone I can count on.
I headed to McDonald's after work to pick up the goods. Then went home with my dinner for an evening of tenders, Coke, and some ranch just in case.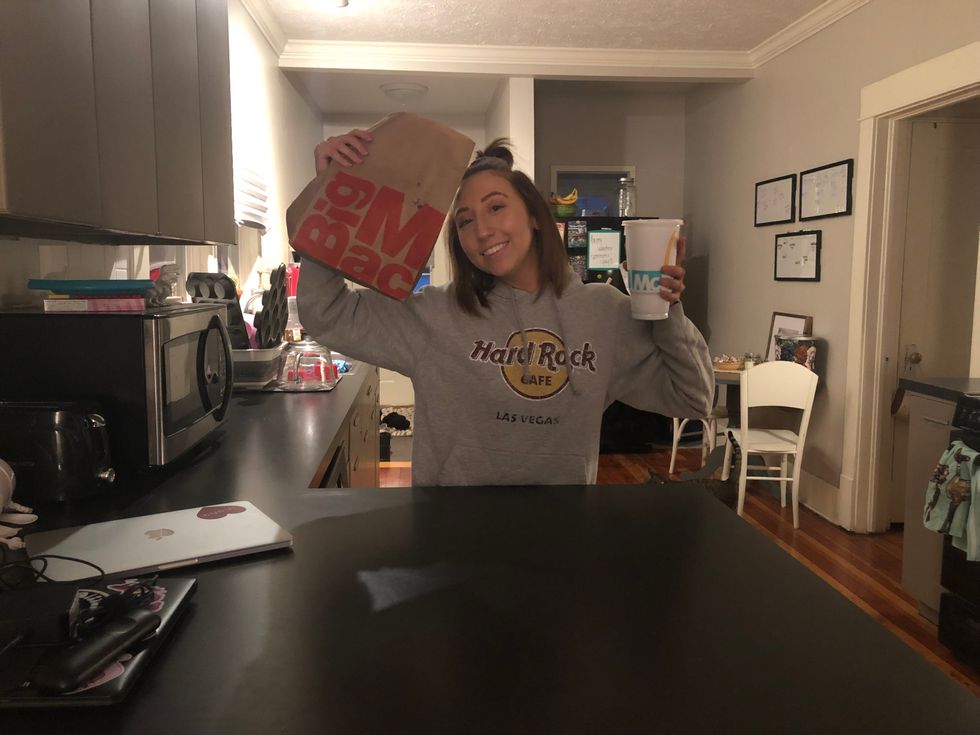 Morgan Shaffer
And then, when it came down to it, I got really nervous. I mean its one thing to say you're going to dip chicken into Coke, but the actual doing? That's crazy.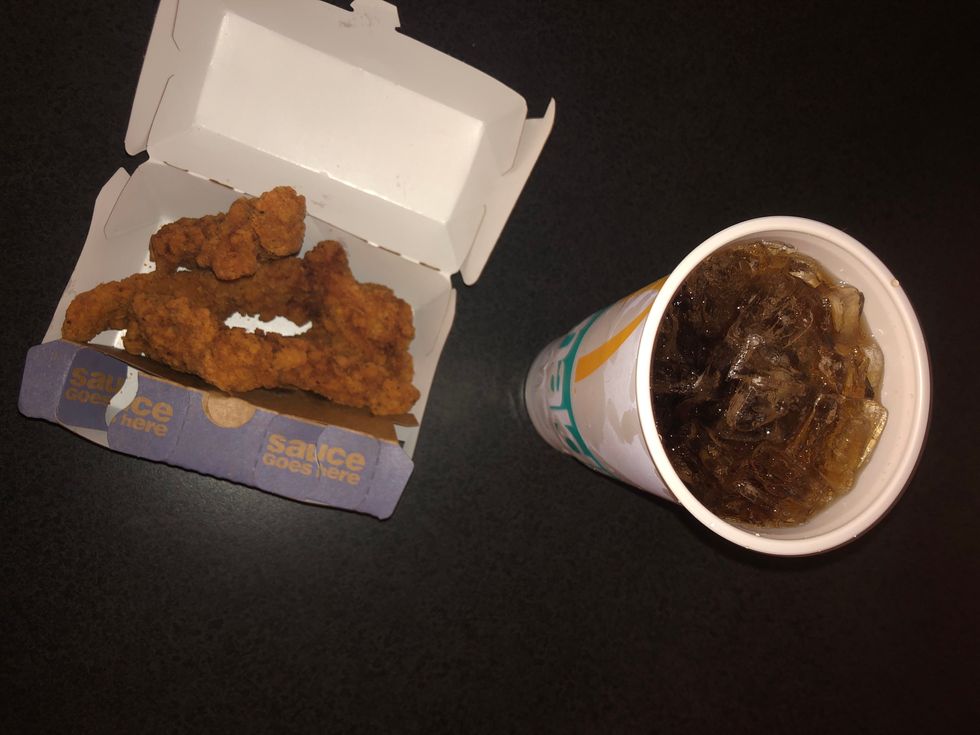 Morgan Shaffer
So there I was, chicken tender in hand, ready to dunk.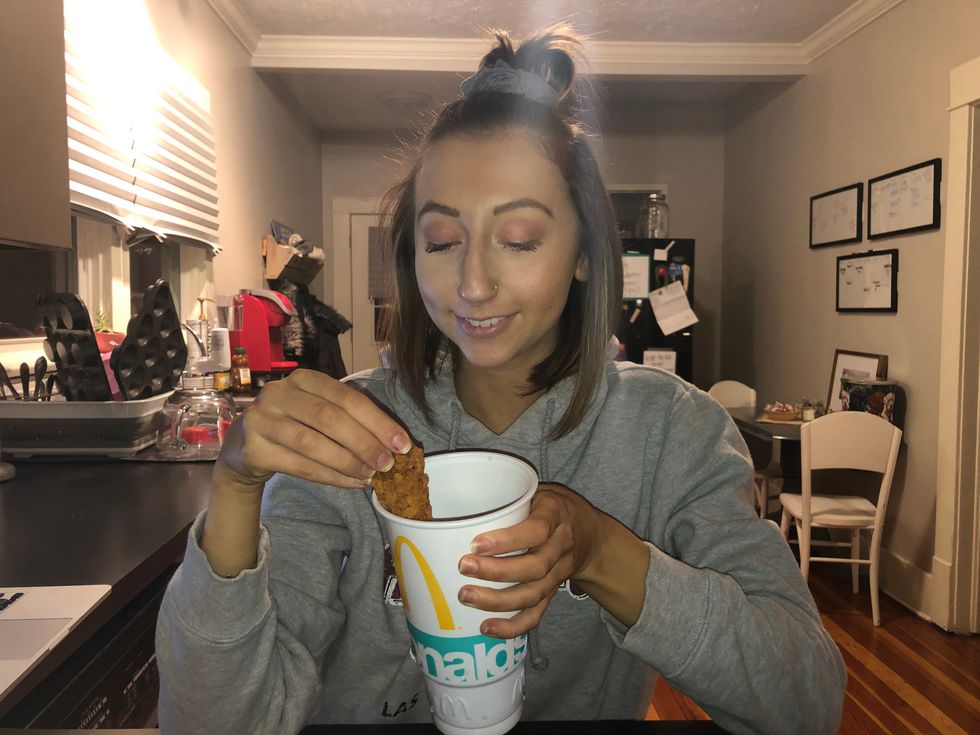 Morgan Shaffer
And I went for it! Here's the need to know info:
Taste
The first dunk I didn't let it sit in the Coke for that long so it basically tasted like cold, fizzy chicken. Almost like if the chicken tender was dipped in pop rocks and then the tender was in the fridge for a little bit. The second dunk I let the chicken soak up more of the Coke flavor and that was key. It was like a sweet, sweet, coating on the crispy chicken. 10/10 recommend.
What I Learned For Next Time
I would suggest getting a coke for yourself (to drink) and a Coke for the tenders (to dunk). I was dipping into the same Coke I was drinking and that was a bad oversight on my part.
I would also ask for no ice in the Coke you are dipping in to keep the chicken from getting too cold.
This is not something I would necessarily get every time I go to McDonald's. I can 100% guarantee you the next time I get home from a Saturday night out, this will be my go to. And, no matter how good this tastes, I will never have the courage to eat it in public, props to you U.S. Open fan, you are everything I wish I could be.
Chicken tenders and Coke sound too crazy for you? I will recommend dunking your nuggets in a frosty or McFlurry instead, thank me later.