In case you haven't heard (or seen), at D23 on Sunday, August 25th, Disney revealed the first official poster for Falcon and the Winter Solider with Anthony Mackie and Sebastian Stan.
Sam Wilson (Mackie) looked the same, with some more patriotism to his costume, but Bucky Barnes (Stan) was supporting a drastically different new look.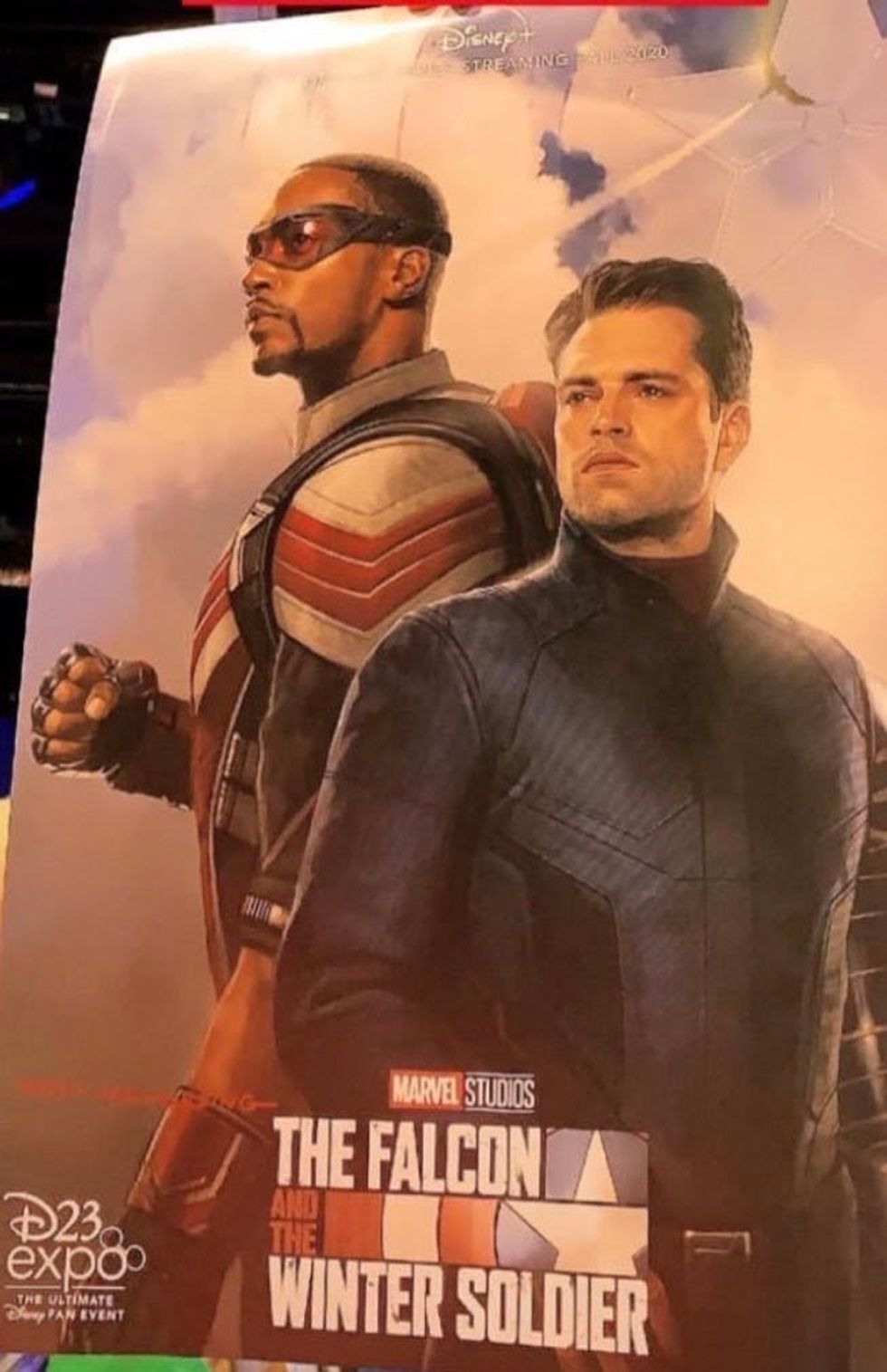 mcuexchange.com
See what I mean?
But, with Bucky going back to the look he sported in the 40s, it also symbolizes him breaking free of his Hydra past and becoming Pre-Hydra Bucky again.
Falcon and the Winter Soldier is set to debut in the fall of 2020 and Disney+ launches on the 12th of November this year.