I love books. I love movies. I love books made into movies. With the rise in the last couple years of seeing popular books turned into movies, I still can't help but wonder if they missed some of the best.
1. The Mysterious Benedict Society
[rebelmouse-proxy-image https://media.rbl.ms/image?u=%2Ffiles%2F2016%2F10%2F29%2F636133502813043146-2131724637_book1.gif&ho=https%3A%2F%2Faz616578.vo.msecnd.net&s=817&h=afae793f55c82642864316bc3a1ec487dfed344ce08d488d744a395e63bac9cc&size=980x&c=2140301651 crop_info="%7B%22image%22%3A%20%22https%3A//media.rbl.ms/image%3Fu%3D%252Ffiles%252F2016%252F10%252F29%252F636133502813043146-2131724637_book1.gif%26ho%3Dhttps%253A%252F%252Faz616578.vo.msecnd.net%26s%3D817%26h%3Dafae793f55c82642864316bc3a1ec487dfed344ce08d488d744a395e63bac9cc%26size%3D980x%26c%3D2140301651%22%7D" expand=1]
Written by Trenton Lee and published in 2007, The Mysterious Benedict Society keeps readers on their toes as around every corner is something new to be discovered. Follow a group of four gifted children, Reynie Muldoon, Sticky Washington, Kate Wetherall, and Constance Contraire, who are sent to investigate a mysterious institute and some very strange happenings. Though loved by everyone who read it, The Mysterious Benedict Society never quite made it to movie status.
2. The Gone Series

In the Gone series, Michael Grant weaves together the story of a town in southern California where everyone over the age of 15 has disappeared. As the kids try to make sense of the new world they're living in, they realize that something else is going on too. Following characters Sam Temple, Astrid Ellison, and Quinn Gaither, we watch as a new kind of world is built and the events that happen in that new world will change the kids' lives forever.

3. The Uglies Series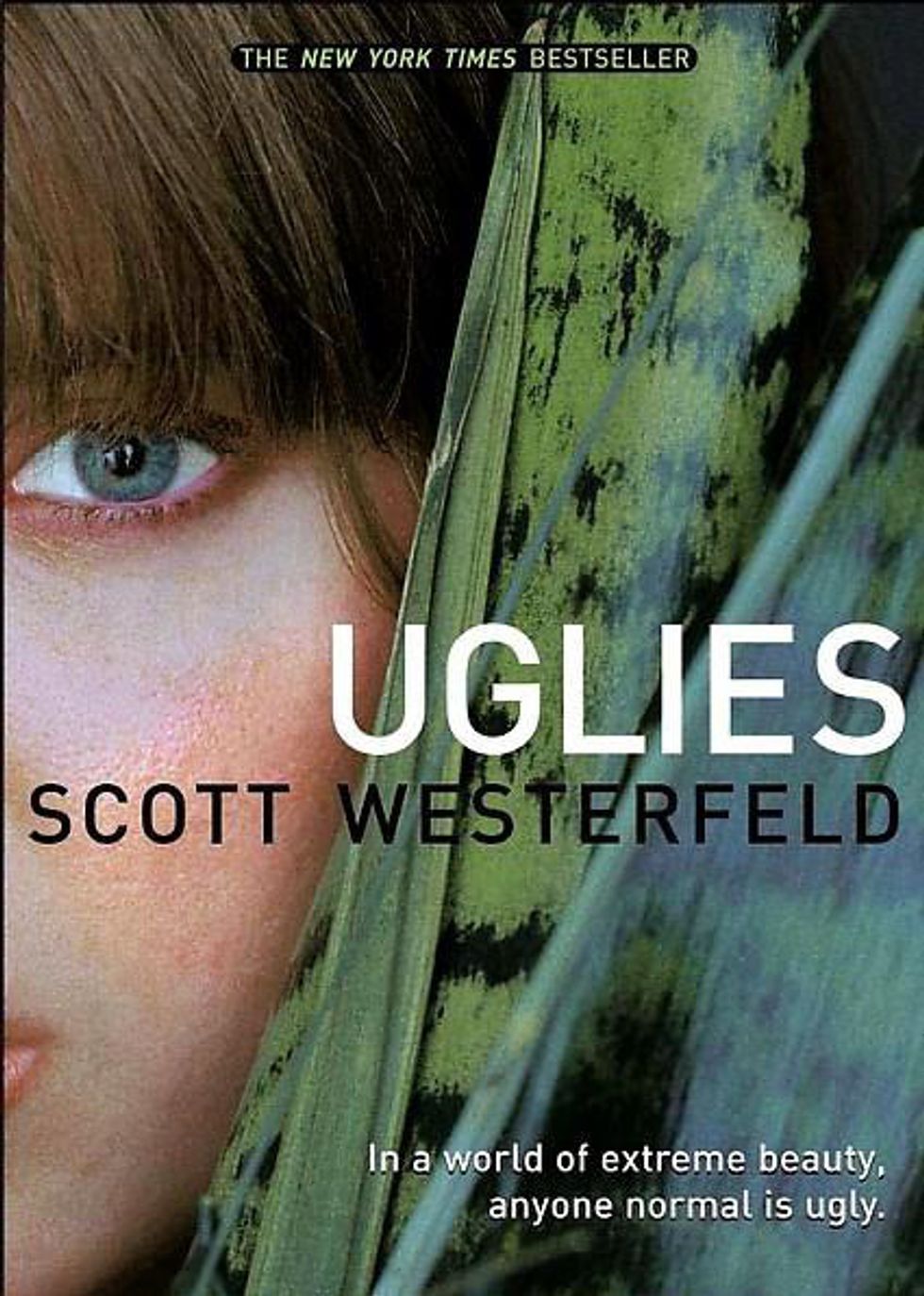 In the world of Uglies, at the age of 16 there are two groups: The Uglies and The Pretties. At the age of 16, every person in the city undergoes plastic surgery to change their appearance. Tally Youngblood can't wait until her 16th birthday to get the procedure, but as her birthday approaches, circumstances and friendships made will change the course of her life forever. Uglies is woven with believable characters, a riveting plot, and the theme that no decision goes without consequences. This dystopian novel would have movie goers enthralled and talking about the book for years to come.
Not only do I think that these books are ones that should be made into movies, but they're also just great to read on their own. Next time you're at a book shop/library/garage sale/find a book laying on the ground, I totally recommend giving them a chance. You never know, they could just change the way you view the world.