I was and still am obsessed with Asian and Filipino snacks. However, there was a period in my life where I would hate bringing any to school. My friends would scowl at its "exoticness." They'd pinch their noses and if they ever attempted to taste it, they'd spit it out. Funny enough, those same friends are the ones I see skipping around the 626 Night Market and trying Asian "Mukbangs" on their mediocre YouTube Channels.
However, in college and the creation of Facebook groups like Subtle Asian Traits showed me that there was nothing I had to be ashamed about. I'm going to bring my not-bought-from-Ralph's snacks with me and EAT THEM without SHAME.
1. choco-knots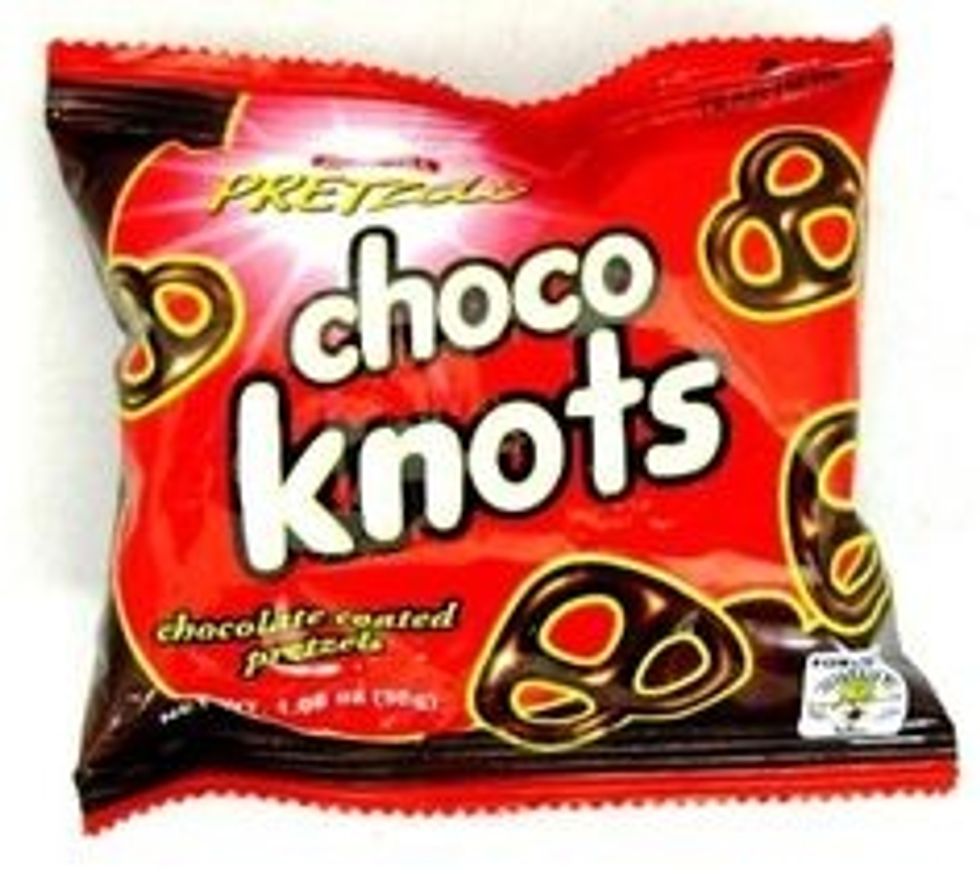 Seafood City Product Display
It's literally just twisted breadsticks dipped in chocolate. Also, 65% of the bag is air. BUT THAT'S OK.
2. Chrysanthemum Tea Drink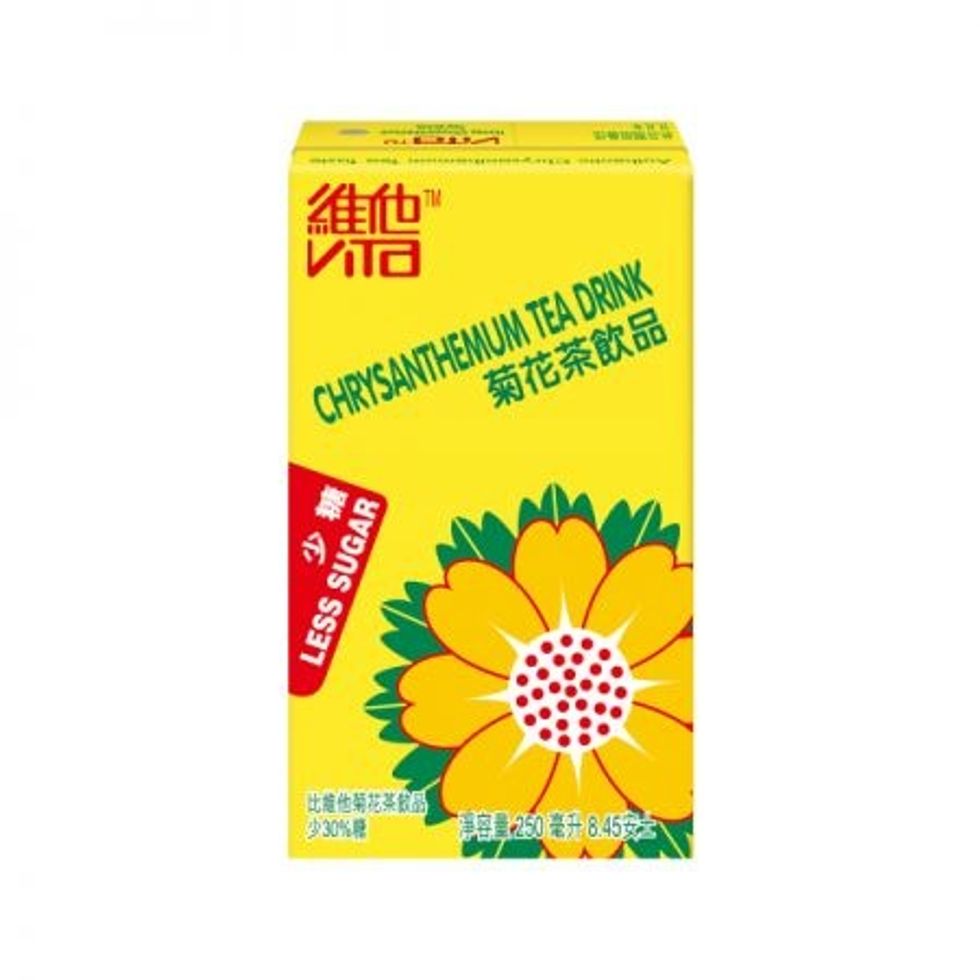 https://www.hmart.com/489102870645
A teacher of mine once described this as SUGAR WATER.
FALSE.... but also true.
BUT MAINLY FALSE.
3. Hei Chiao Shredded Pork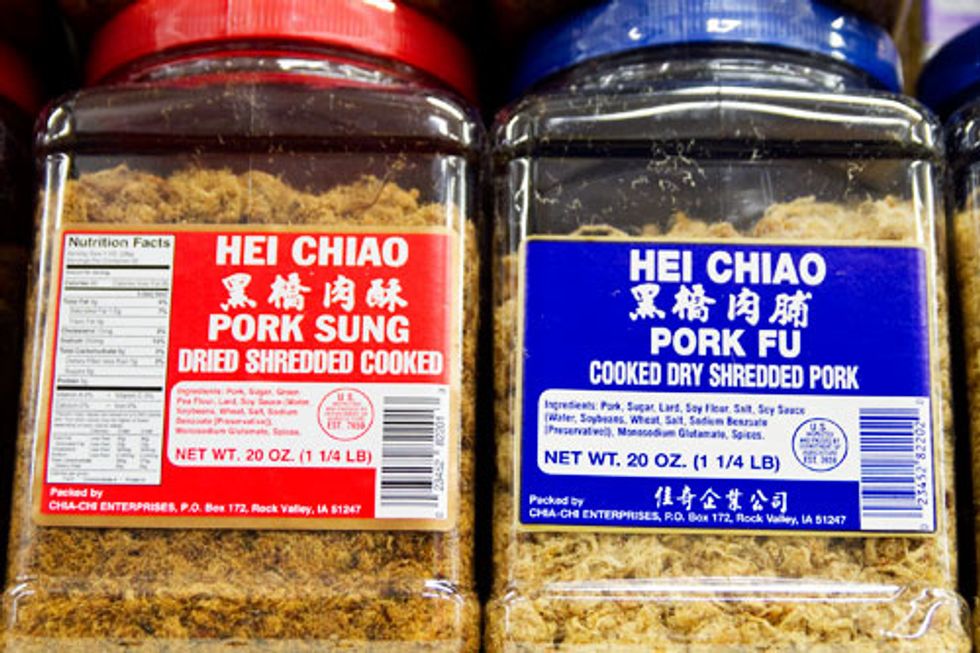 https://www.seriouseats.com/2011/05/my-latest-obsession-pork-floss-chinese-rousong-pork-sung-pork-fu.html
AKA you're too broke or too lazy to cook real meat so you mix this in with rice.
ALSO someone once described this as MEAT FAIRY FLOSS. WHAT.
4. Choko Choko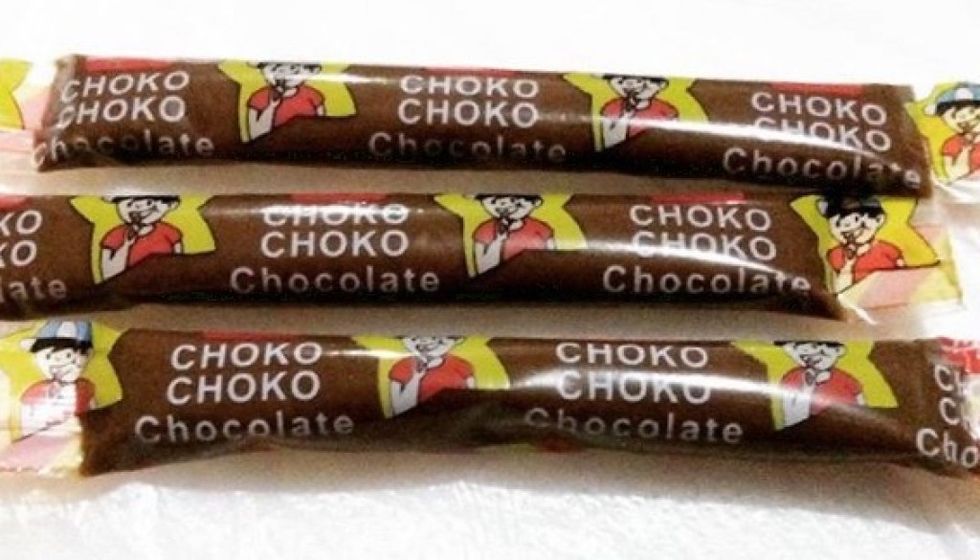 https://www.aboutfilipinofood.com/choko-choko/
It's melted chocolate. Not quite pudding. And it's difficult to get every last drop, but hey, it's totally worth.
5. Yakult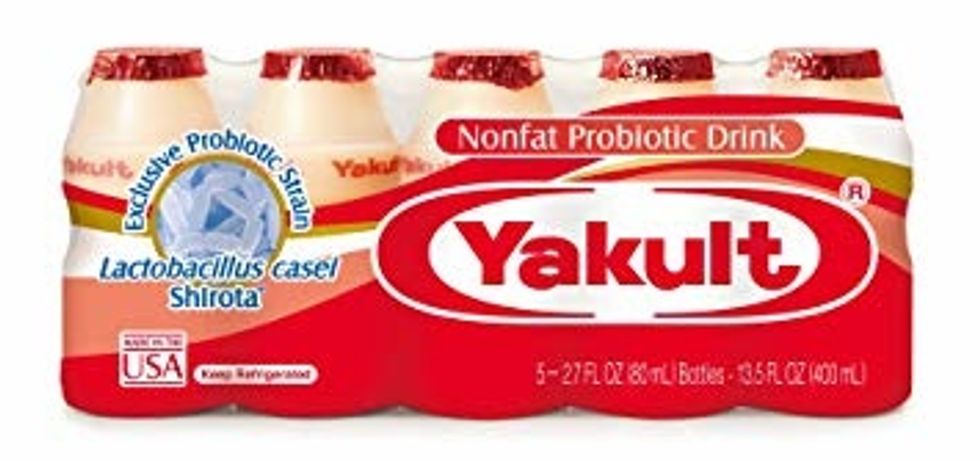 https://www.yakultusa.com/
Stomach medicine or a dessert? The line is very thin.
6. Marukawa Bubble Gum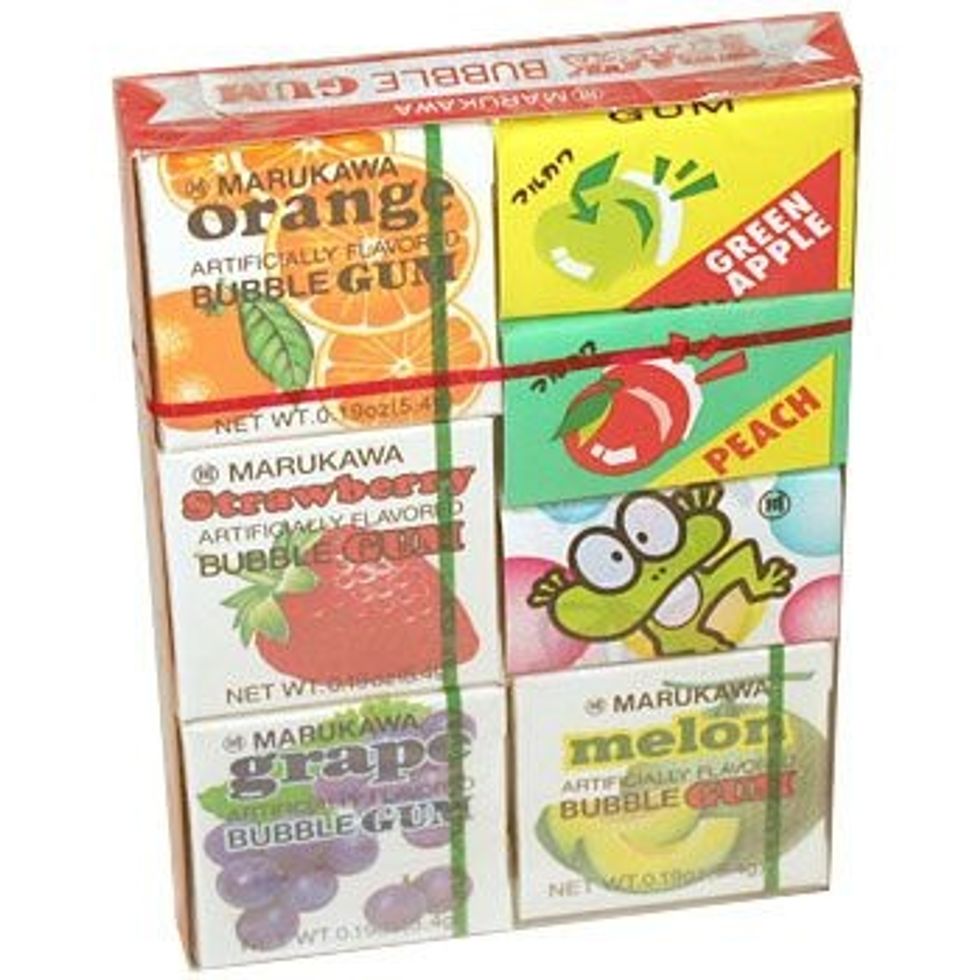 https://247japanesecandy.com/collections/gum
Nobody reallllyyy knew what the frog one was. You always ate the strawberry one first and the grape one last (duh).
7. Hi-Chew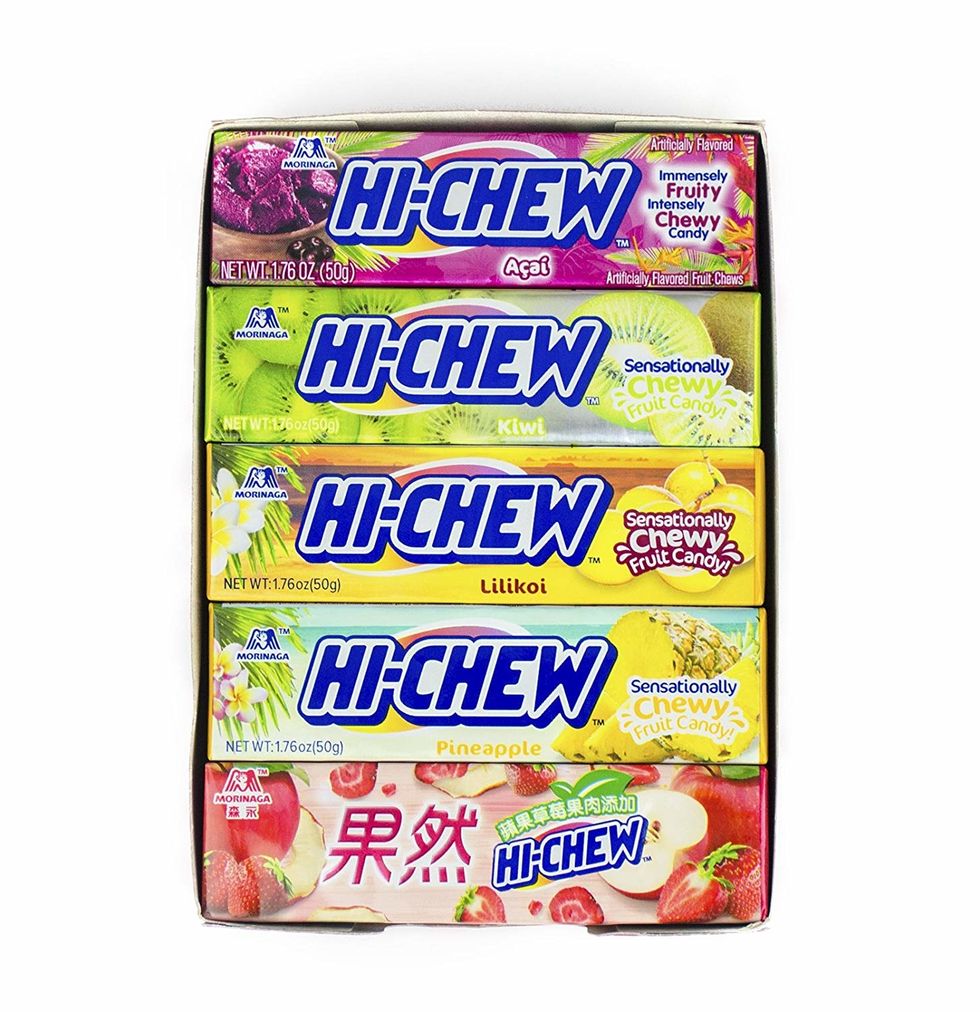 https://www.hi-chew.com/
I could feel myself over-salivating already.
8. Lychee Coconut Jelly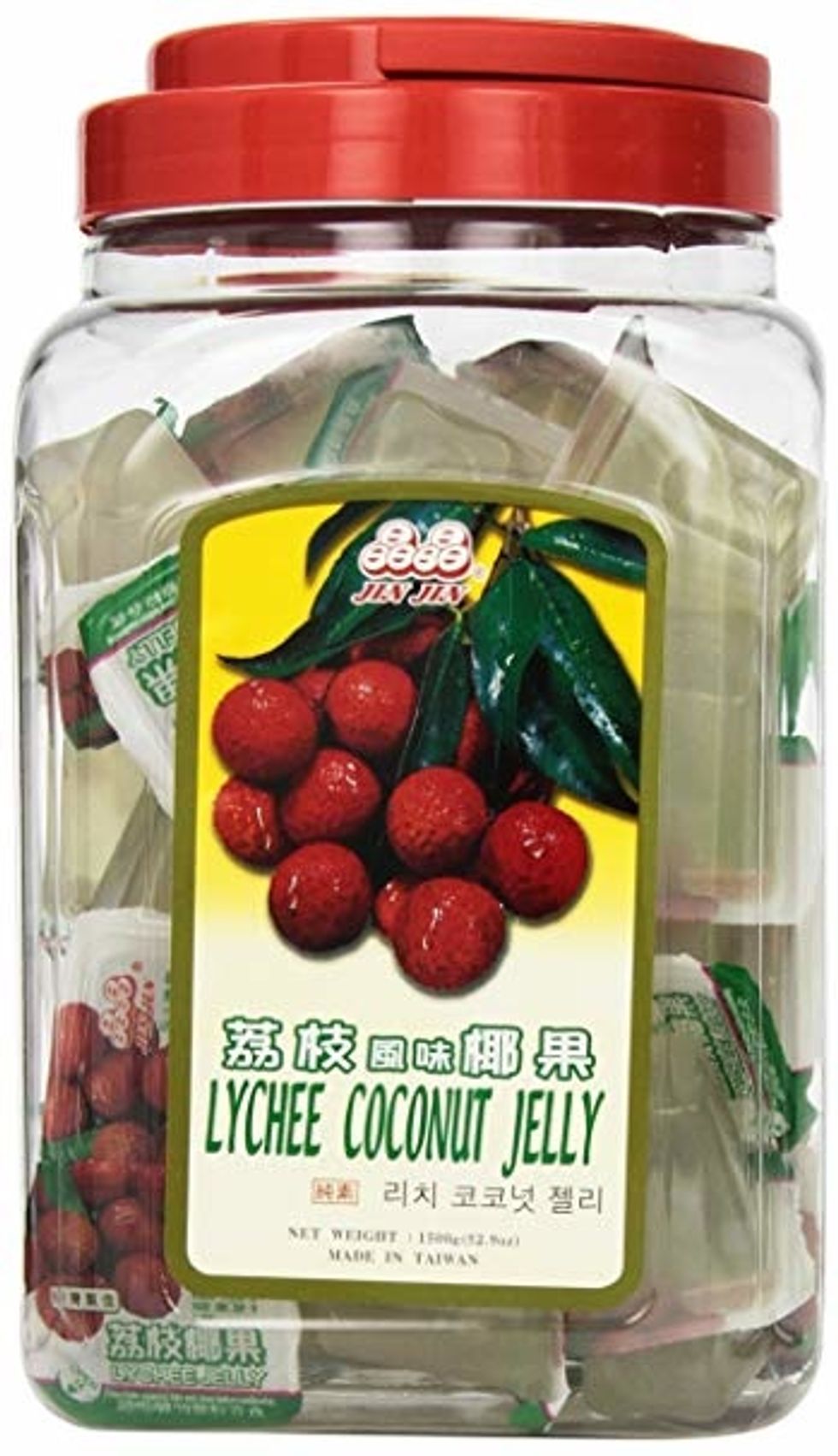 https://www.amazon.com/Lychee-Coconut-Candy-Jelly-Cups/dp/B0038KCCMS
WARNING: highly addicting. very tedious to open. you may fail to open the top multiple times. be sure to slurp the juices.
9. Hello Panda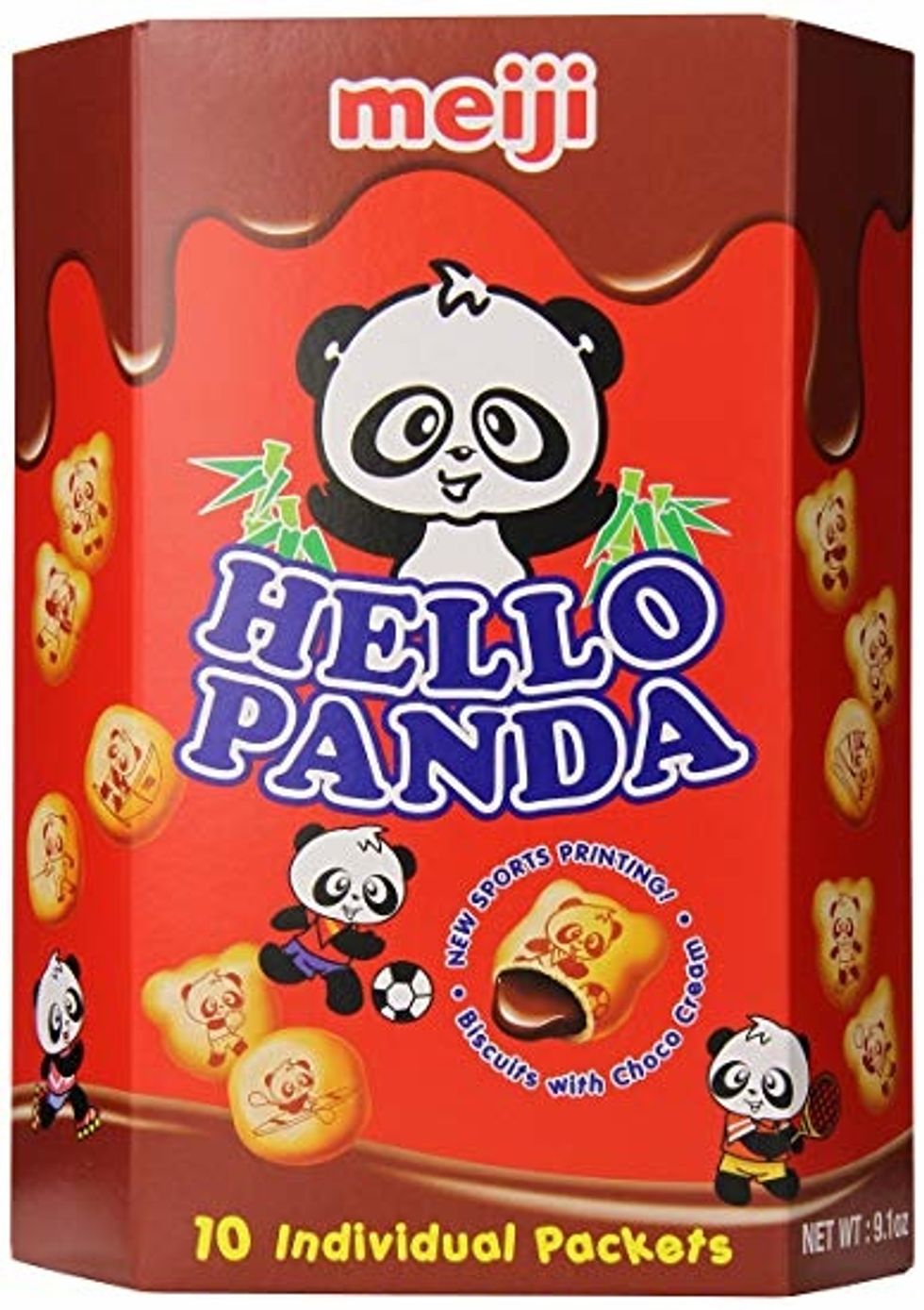 https://www.amazon.com/Meiji-Hello-Panda-Chocolate-Biscuit/dp/B000H2DZS0/ref=sr_1_6?crid=1EX5EM884ZS0P&keywords=hello+panda&qid=1551306478&s=grocery&sprefix=hell%2Cgrocery%2C428&sr=1-6
This has gone to the mainstream nowadays. I mean, Costco even sells it. For some reason, the ones with the panda ears are always better.
10. Stik-O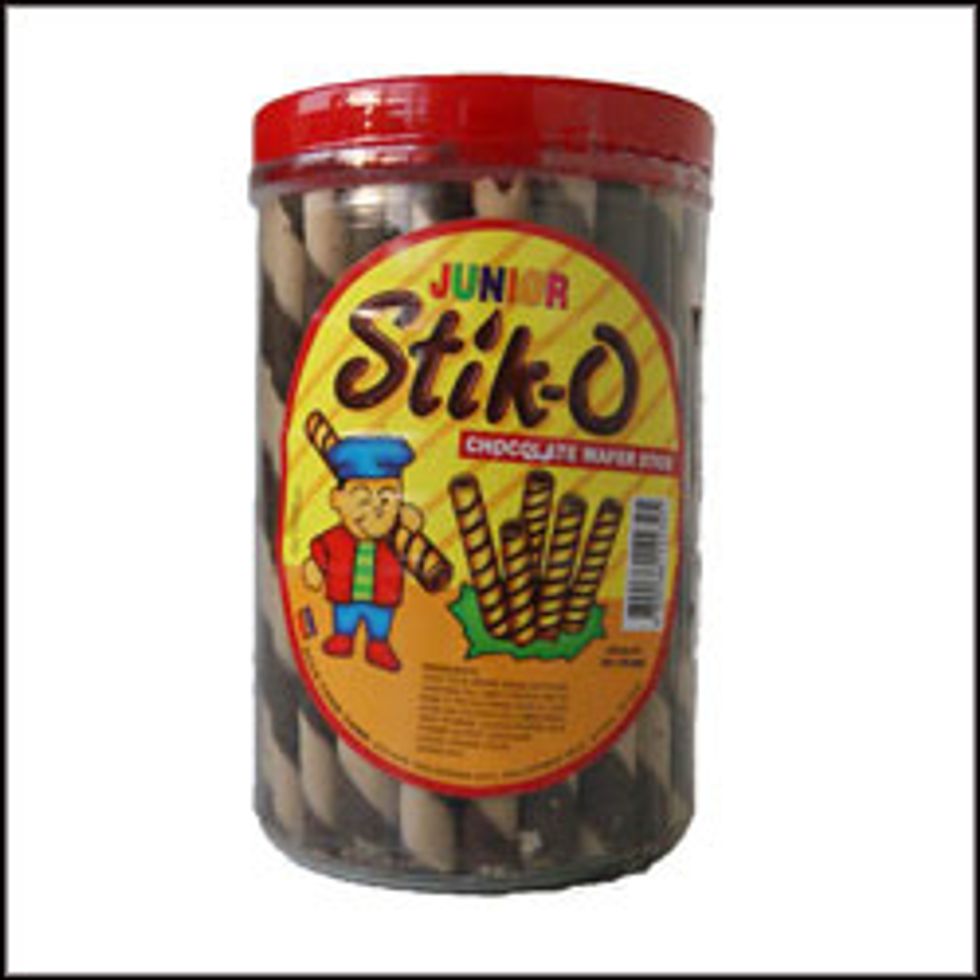 https://shop.waiyeehong.com/food-ingredients/snacks-sweets/biscuits-crackers-and-cakes/everyday-biscuits-crackers/everyday-biscuits-cookies/stick-o-chocolate-wafer-stick
You pretended to use this as a cigarette.
11. Choc-Nut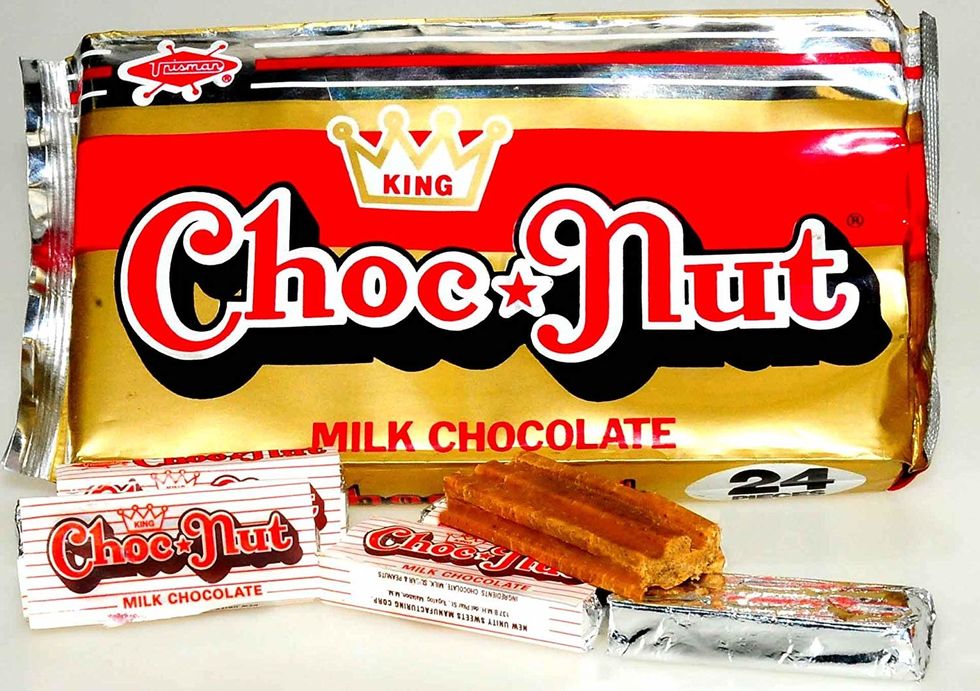 https://www.amazon.com/King-Choc-Nut-Chocolate-Philippines/dp/B00IYO85AQ
Nutty, chcolatey, mess.
12. Yan Yan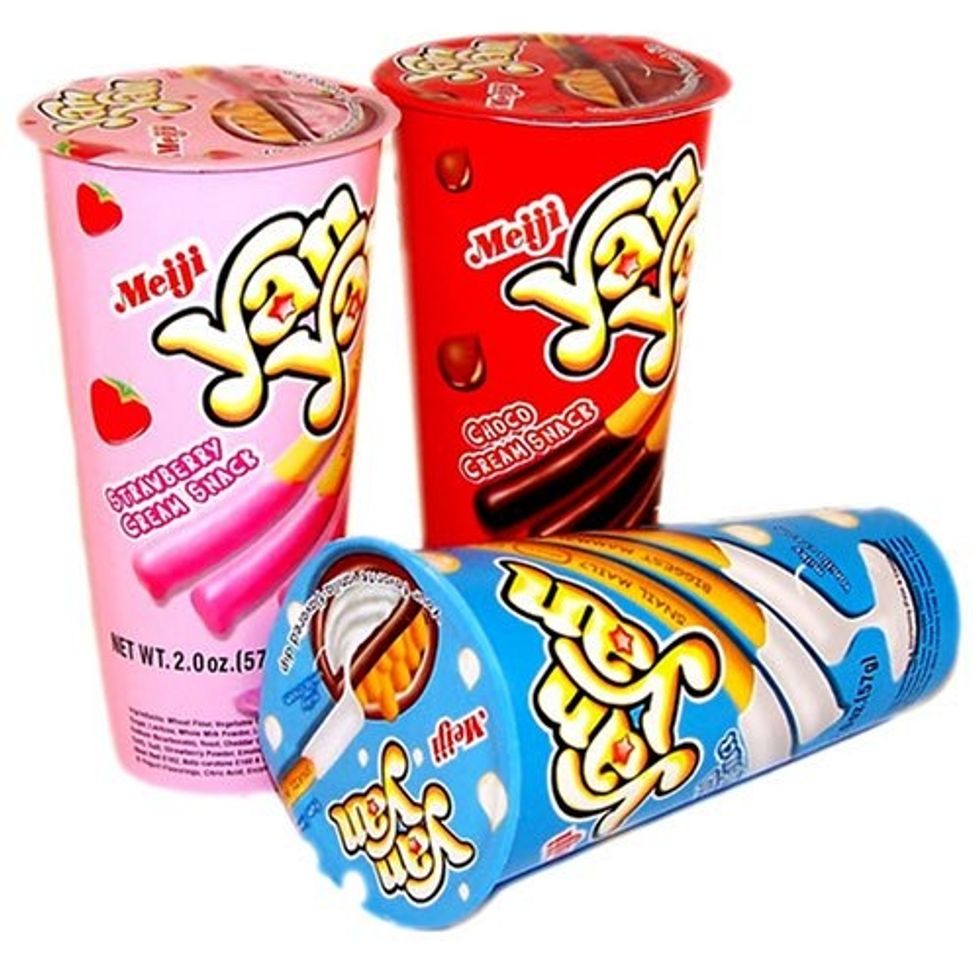 https://www.amazon.com/Meiji-Yan-Cream-Snack-Flavors/dp/B000VRI1EO
You always ran out of the bread sticks so you used your finger...ya nasty.
13. Choco Mallows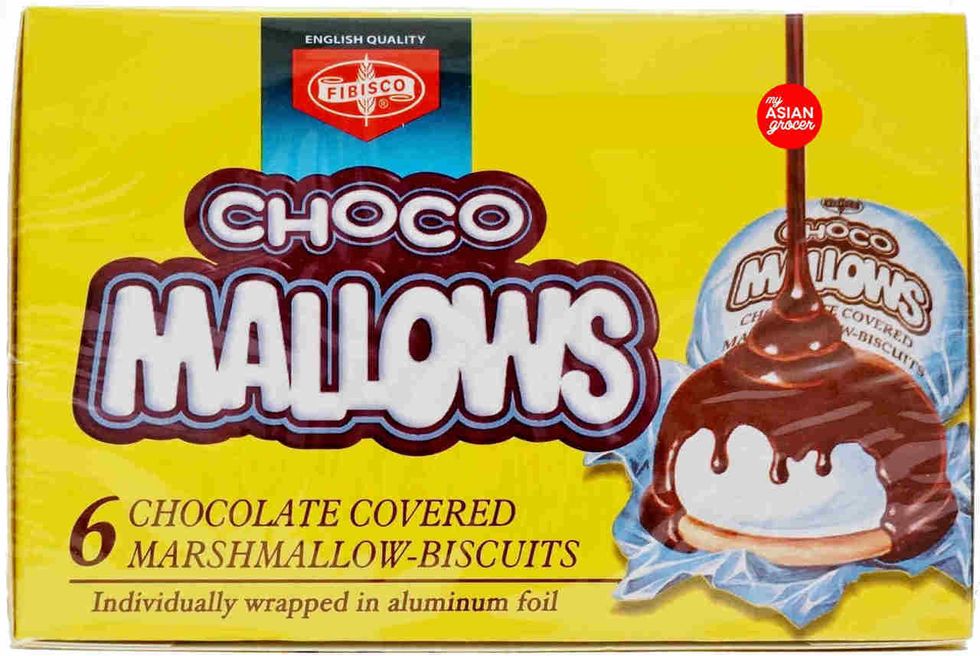 https://www.myasiangrocer.com.au/fibisco-choco-mallows-100g/
Soft, chewy, crunchy, chocolatey. Sometimes you ate a piece of aluminum foil.
14. Haw Flakes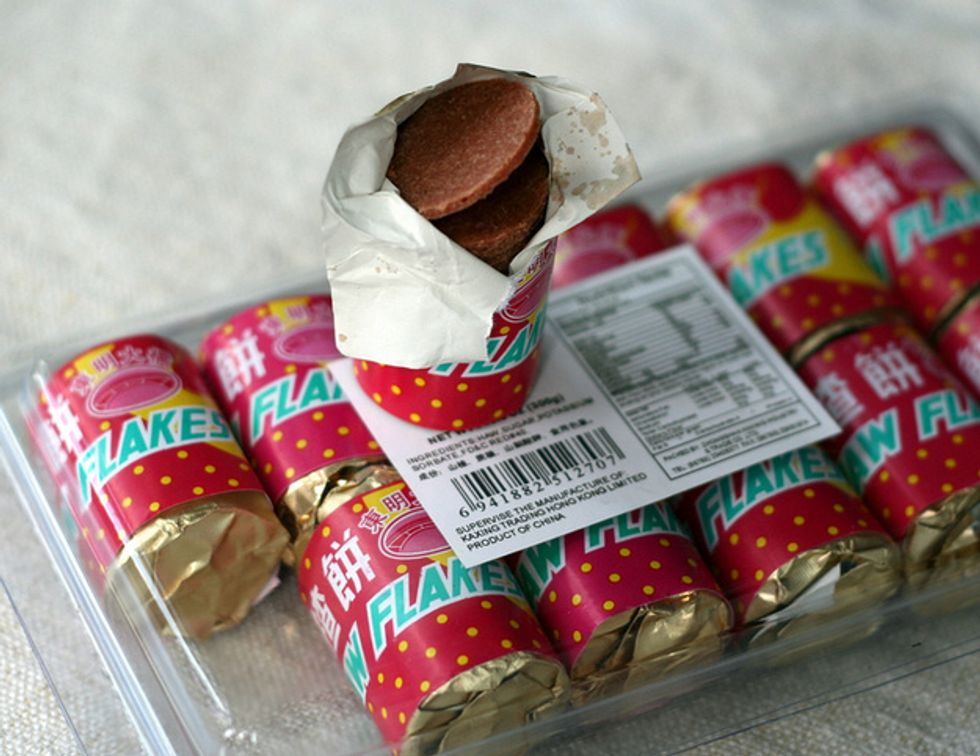 https://www.amazon.com/HAW-FLAKES-3x3-88OZ/dp/B005XE8CDU
Apparently these are stomach ailments? Seems like a snack to me.
15. Rice Crackers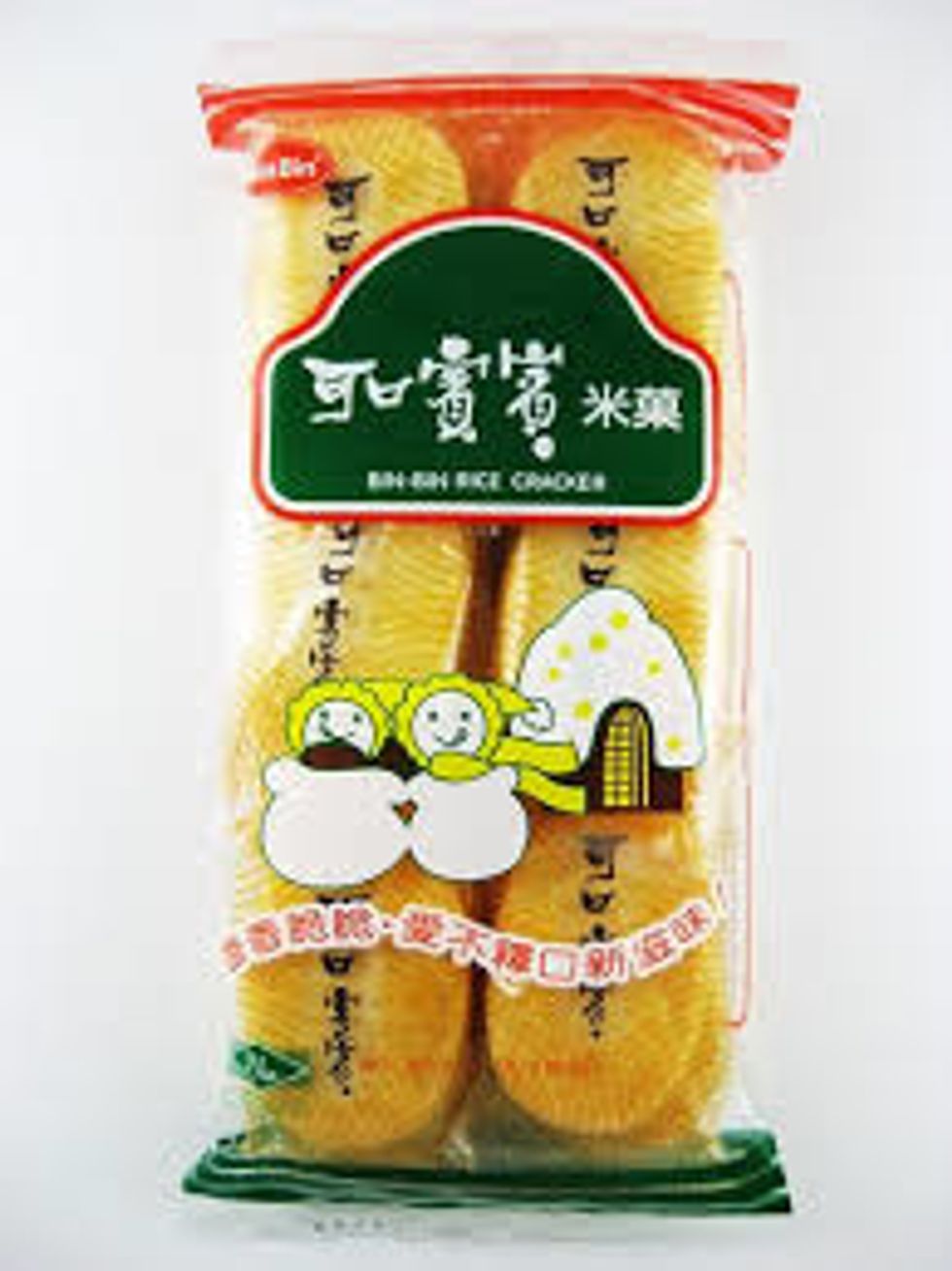 https://jet.com/product/Rice-Cracker-Original-Flavor-373oz/ca0ba90bf847459d85589212dbc59410?jcmp=pla:ggl:nj_cons_gen_grocery_a3:grocery_snack_foods_other_a3:na:PLA_786070962_49640026548_pla-319961105679_c:na:na:na:2PLA15&code=PLA15&pid=kenshoo_int&c=786070962&is_retargeting=true&clickid=30c761a0-f5fa-45c5-8418-ee04994a9565&kclid=30c761a0-f5fa-45c5-8418-ee04994a9565&gclid=Cj0KCQiAh9njBRCYARIsALJhQkH6lY1jWXzb_-tqtVmz1wAoJtOl3urUn1VJZQo3ZIneijL3T4F-BXgaArFVEALw_wcB
One of my friends called these "Air Crackers."
16. Thai tea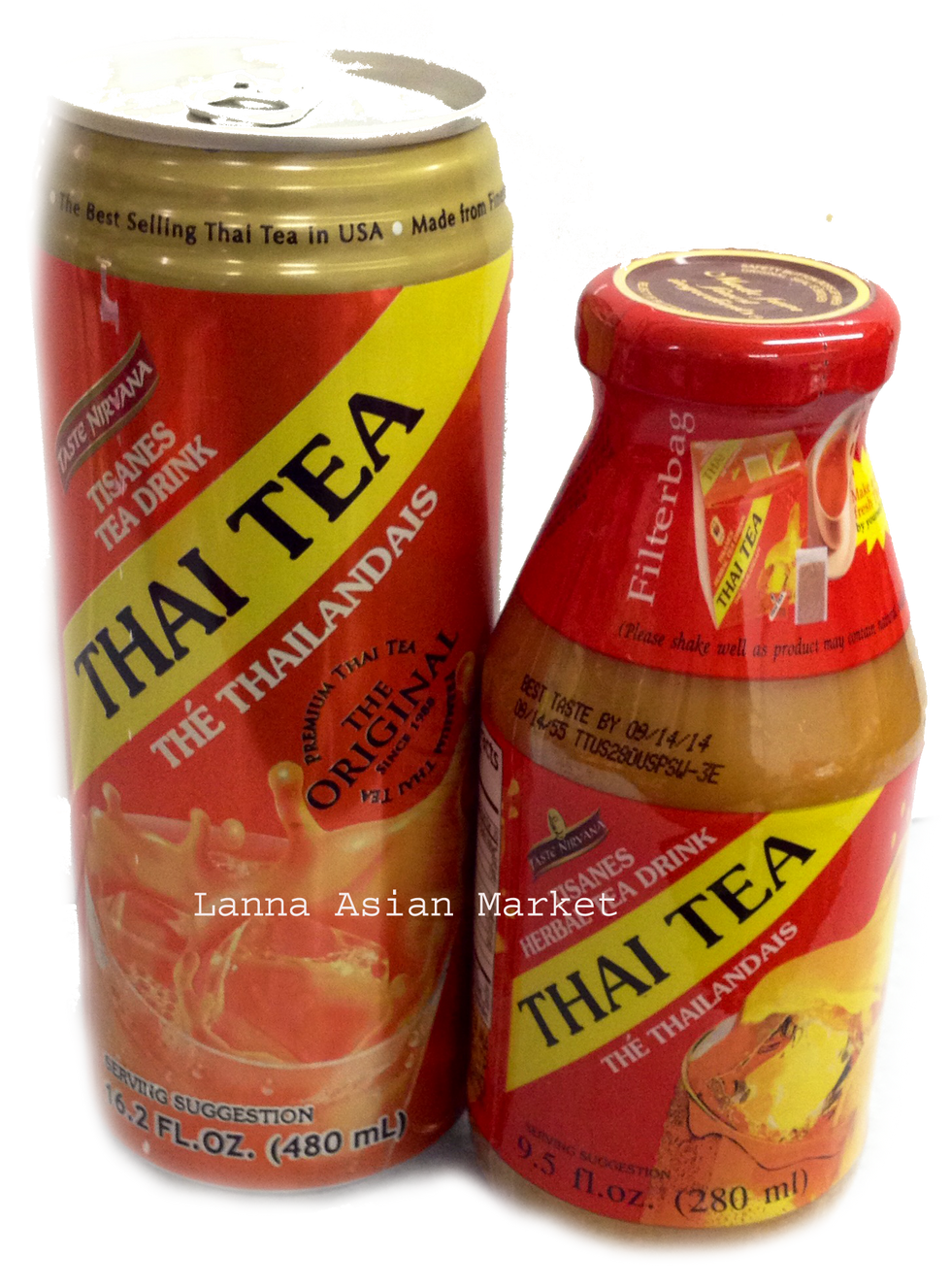 https://www.ebay.com/i/152827784732?chn=ps&var=452551933460
THE OG TREAT
17. White Rabbit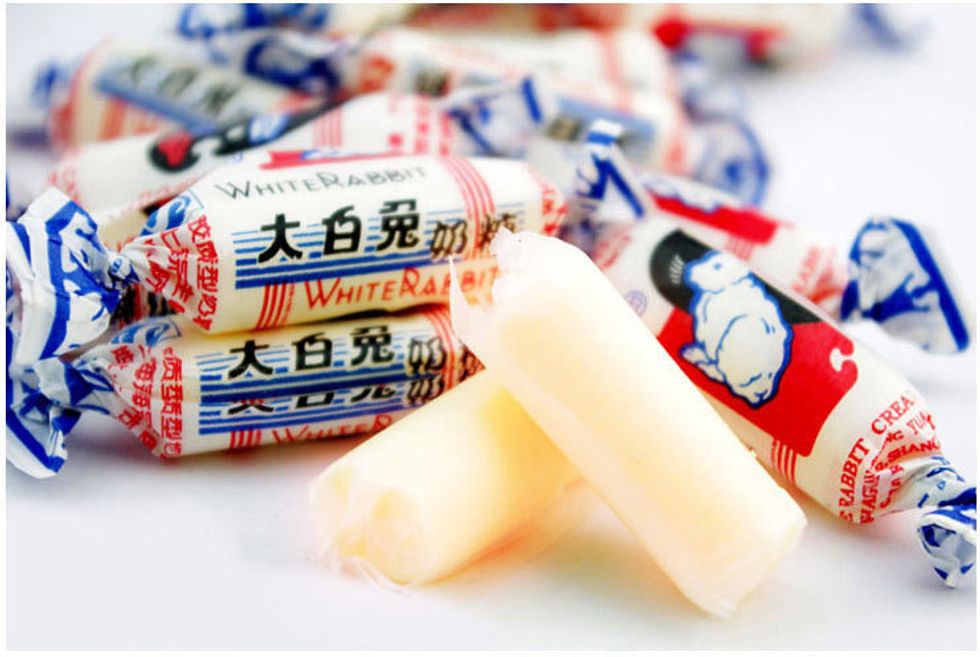 https://www.amazon.com/White-Rabbit-Creamy-Chinese-International/dp/B00GNNGLOM/ref=asc_df_B00GNNGLOM/?tag=hyprod-20&linkCode=df0&hvadid=312118140915&hvpos=1o1&hvnetw=g&hvrand=2207974241868631655&hvpone=&hvptwo=&hvqmt=&hvdev=c&hvdvcmdl=&hvlocint=&hvlocphy=9061122&hvtargid=pla-583173406043&psc=1
YOU EAT THE PAPER. NO, NOT THAT PAPER. THE ONE INSIDE THE OTHER PAPER.
18. SkyFlakes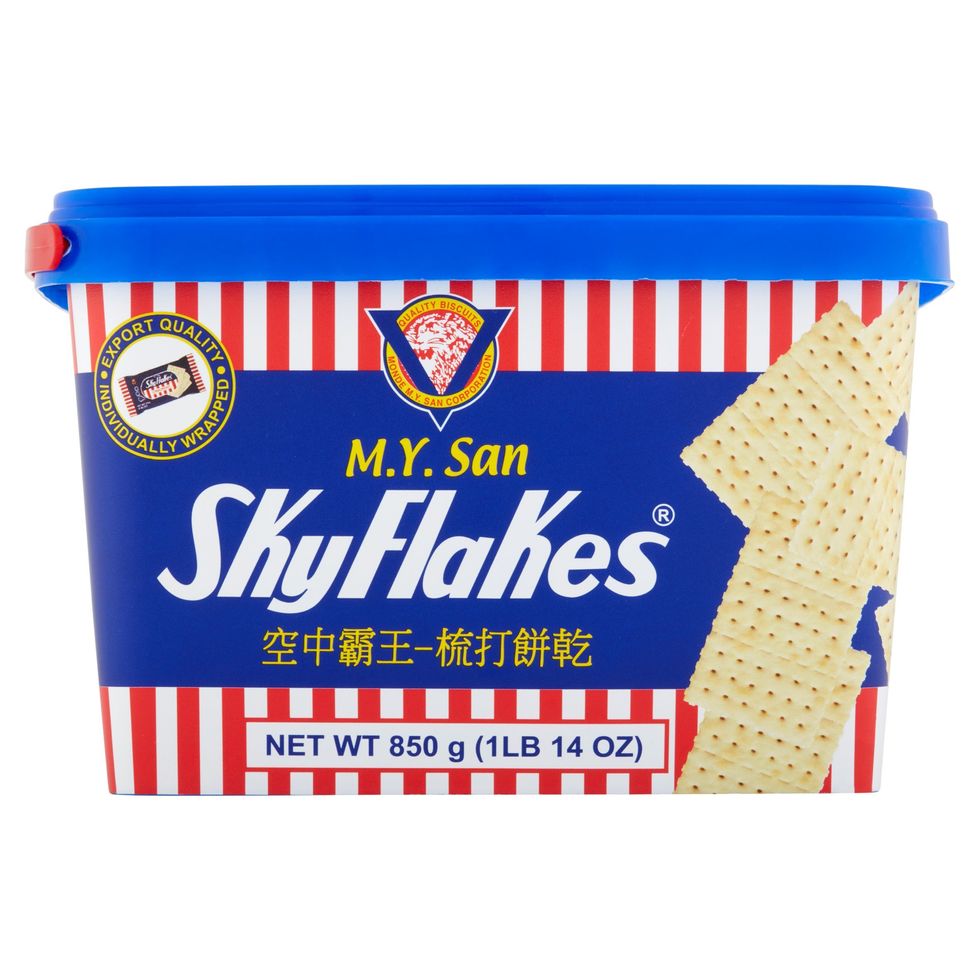 https://www.amazon.com/M-Y-San-Skyflakes-Crackers-14oz/dp/B0009FHDB0
Apparently, it's a diet now.
19. Pocky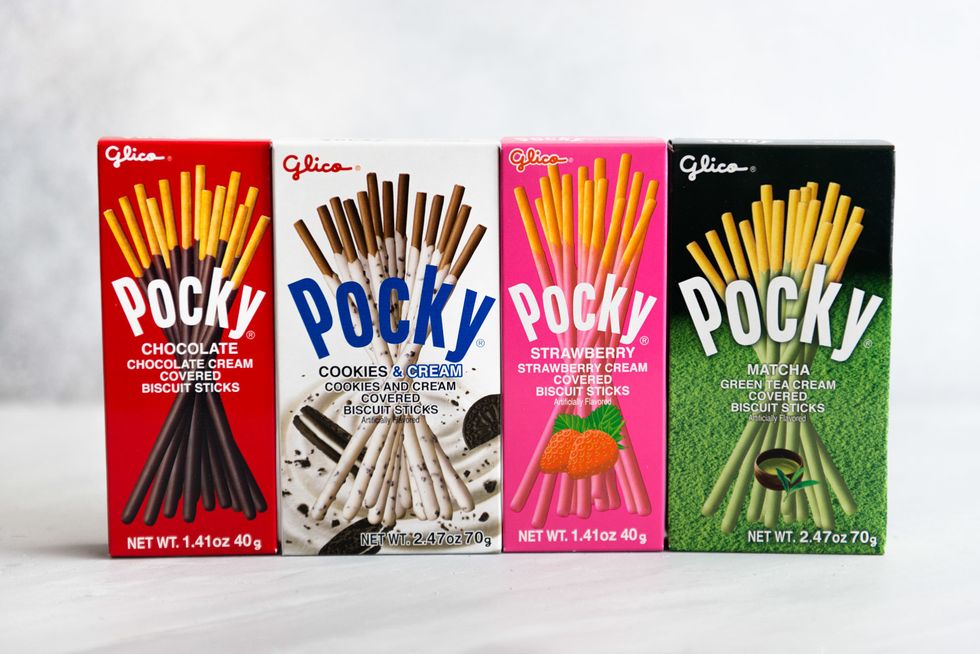 https://www.pocky.com/
But there was never enough cholocate on these sticks.
20. Shrimp Crackers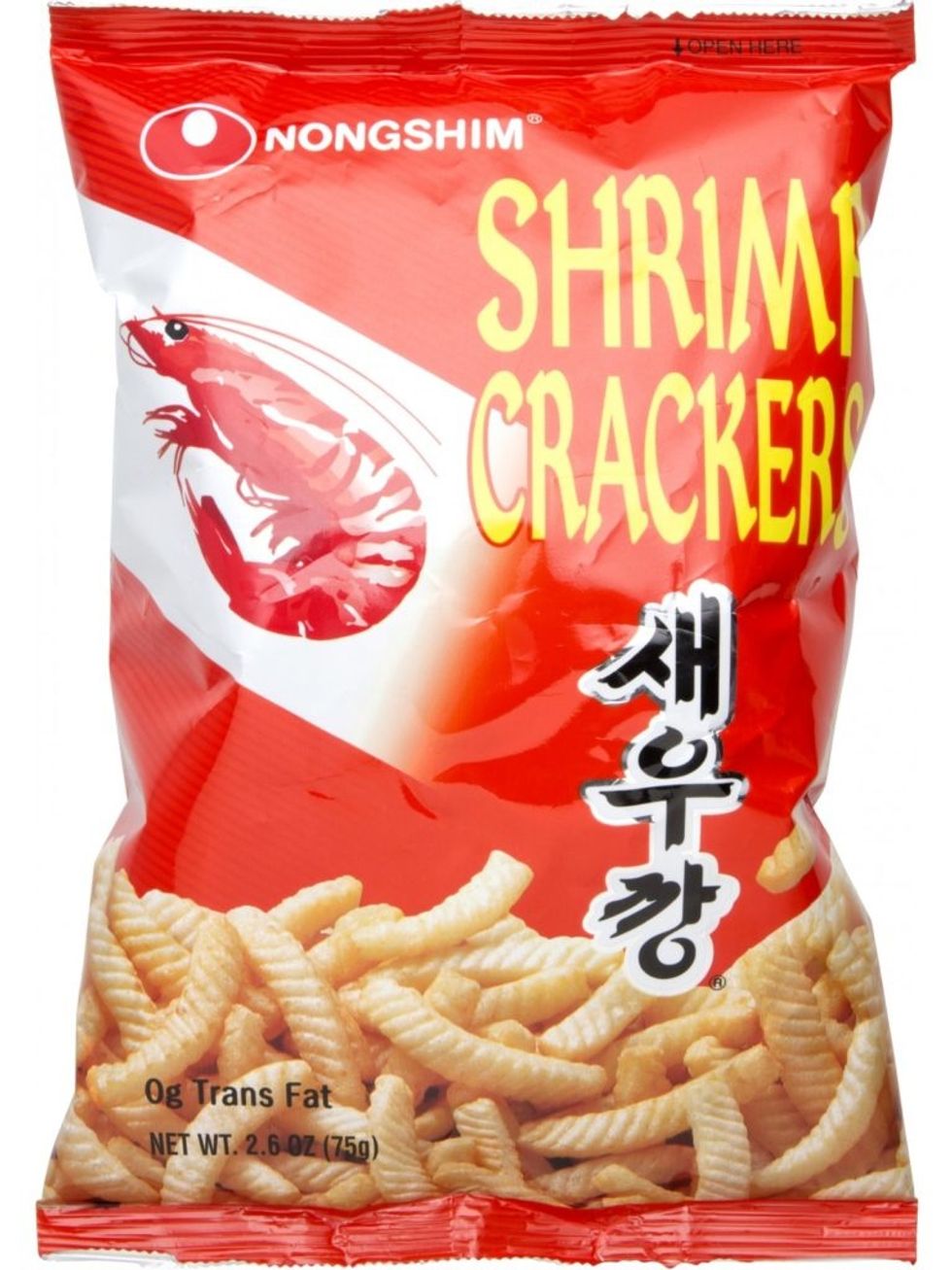 https://www.amazon.com/NongShim-Shrimp-Cracker-Ounce-Packages/dp/B000LQNK6Y
Somewhere in between Styrofoam and MSG
21. Calpico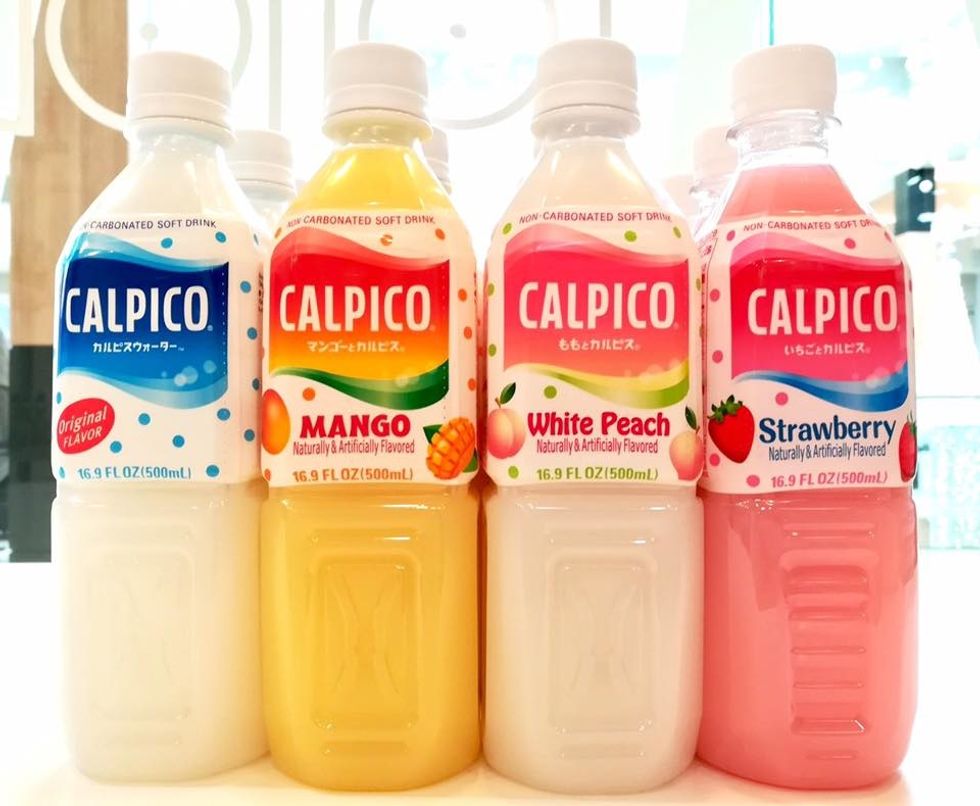 http://tomodachi.us/tag/calpico/
You ABGs ruined this drink for me ever since y'all were introduced to alcohol.
22. Filipino Dried Mangoes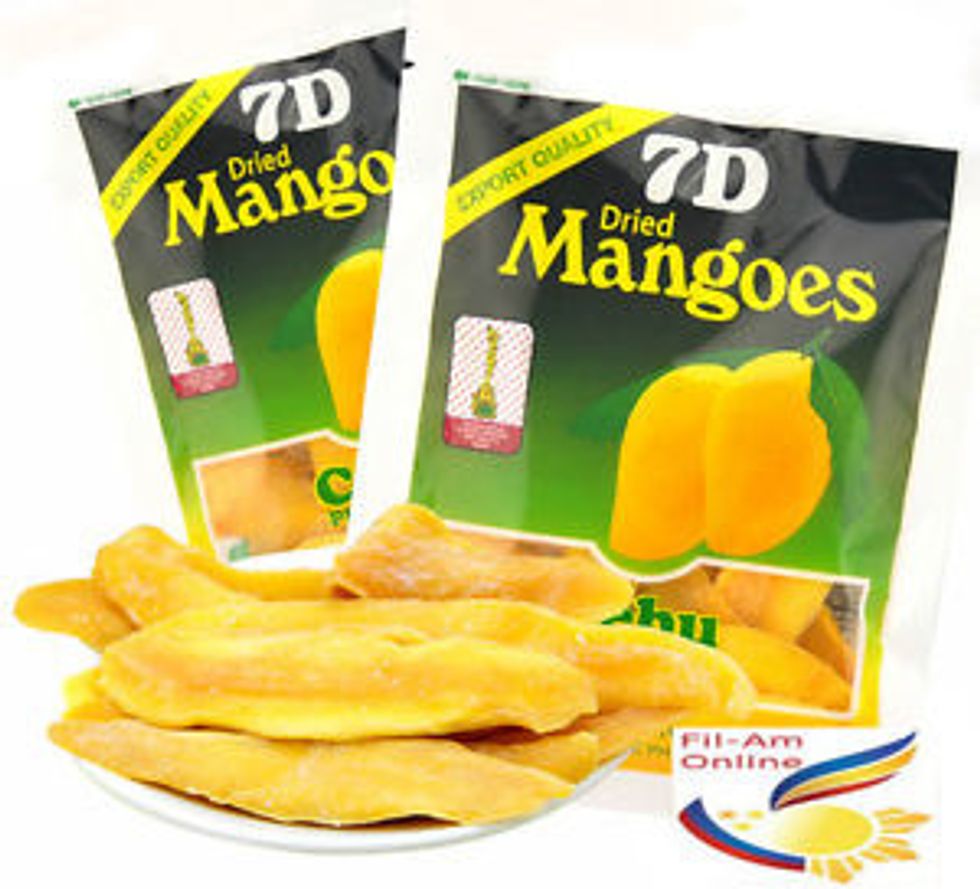 https://www.amazon.com/s?k=7d+dried+mangoes&hvadid=174236281088&hvdev=c&hvlocphy=9061122&hvnetw=g&hvpos=1t1&hvqmt=e&hvrand=3186379123470493998&hvtargid=kwd-3253875240&tag=googhydr-20&ref=pd_sl_fmyfp4xxf_e
If you prefer the Trader Joe's dried mangoes, please make your way out the door and exit my life.
23. Milo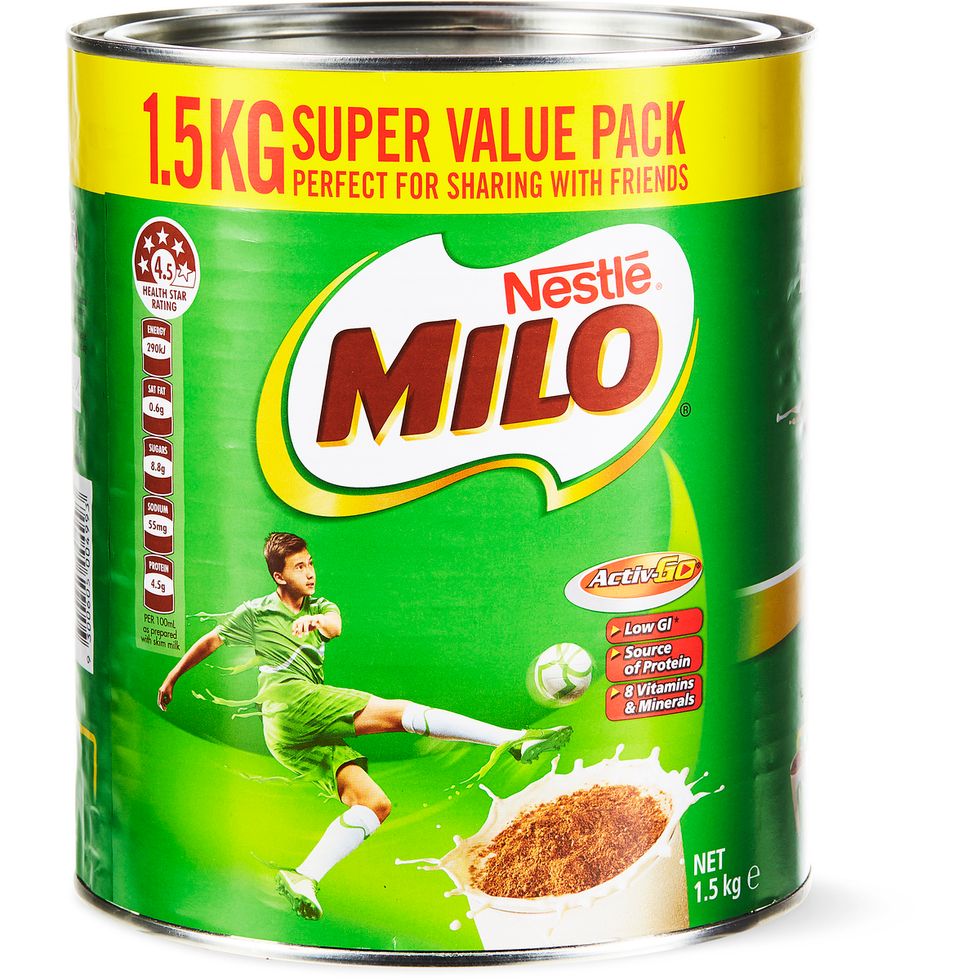 https://www.amazon.com/Nestle-Milo-Chocolate-14-1-OZ/dp/B001IUZPME
Was I the only one who ate this out of a spoon and coughed like a maniac right after??
24. Piattos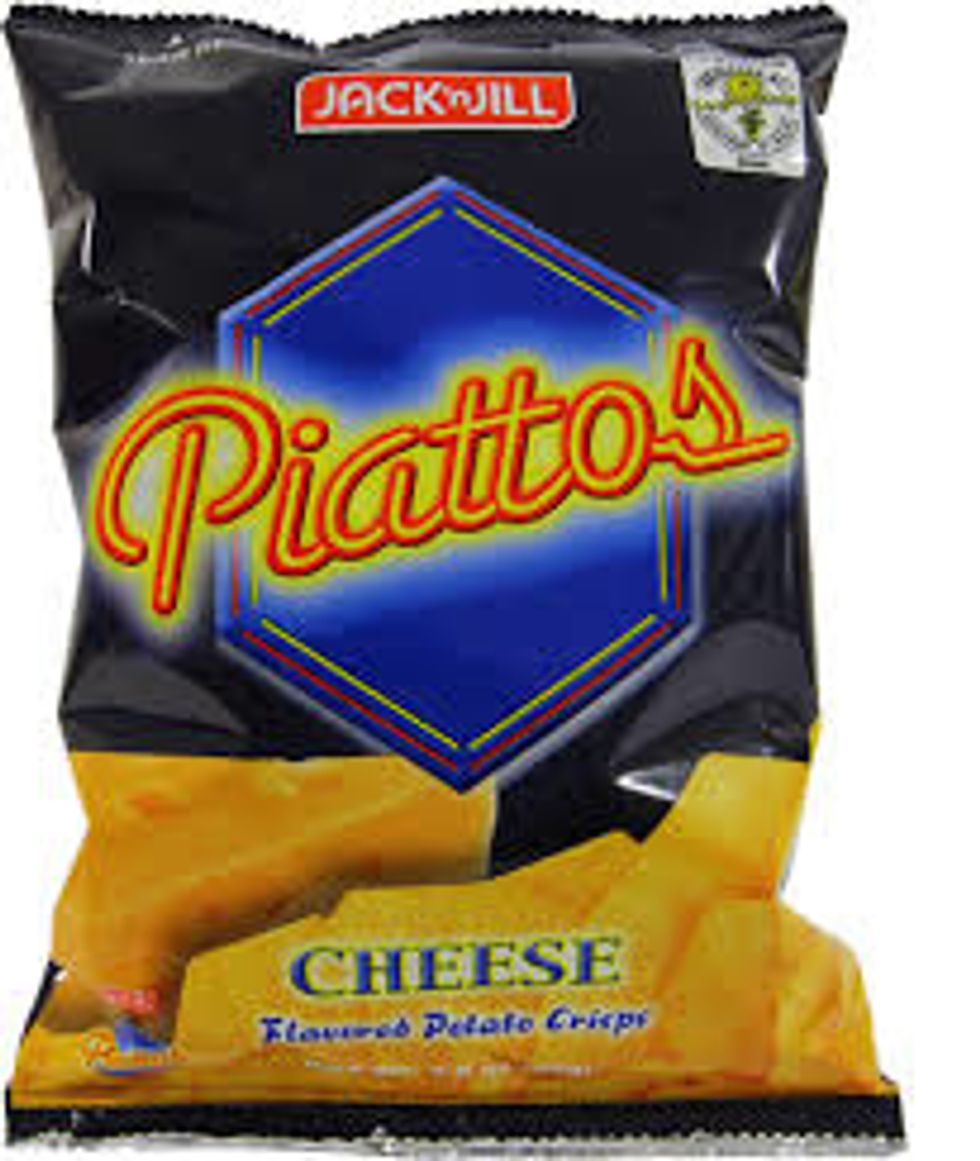 https://www.amazon.com/Piattos-Cheese-Flavored-Potato-Chips/dp/B015WWVN5G
Addicting, cheesy, crispy, and way better than your Cheese Cheetos.
25. Chocolait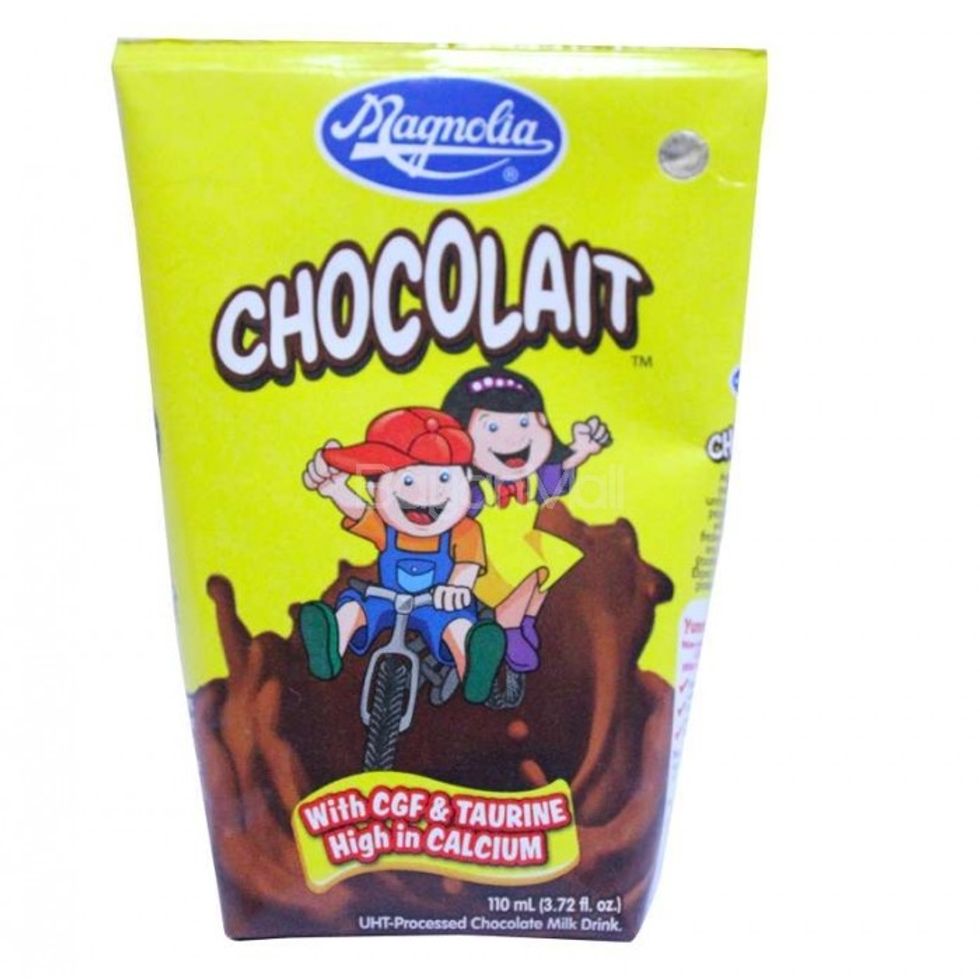 Magnolia Foods
TWO WORDS:
SHE THICCCCCCC.
26. Mik-Mik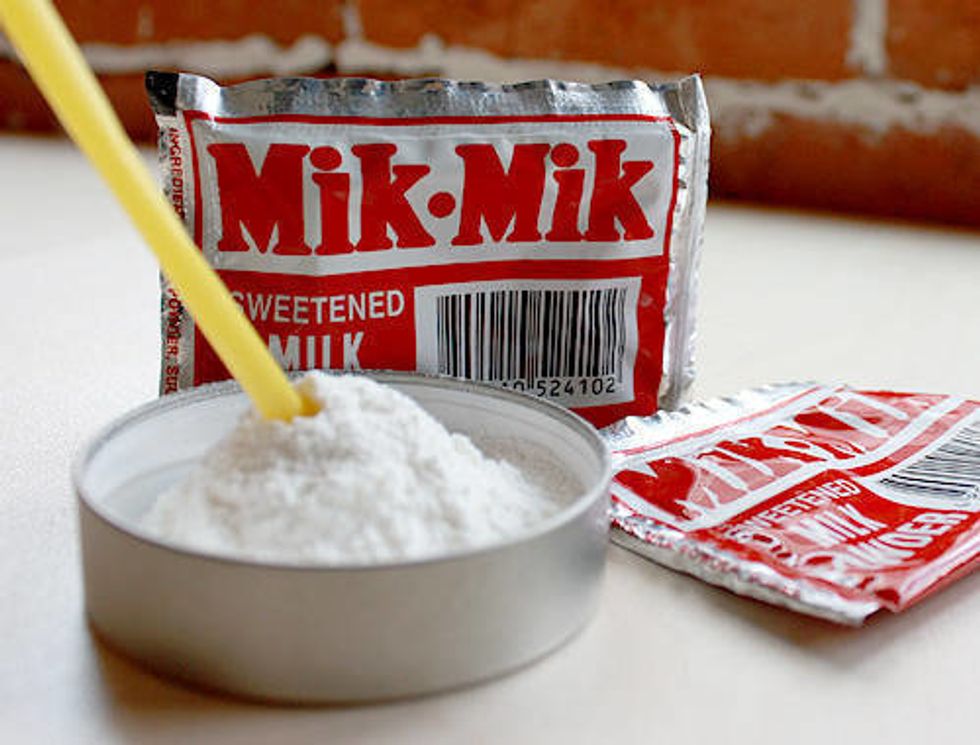 https://www.ebay.com/itm/x1-MIK-MIK-SWEETEND-MILK-POWDER-22-PIECES-MADE-IN-PHILIPPINES-FILIPINO-TREAT-/162536457367
NO IT'S NOT COCAINE. NO YOU DON'T USE THE STRAW TO SNORT IT. AND BTW THIS IS A HORRIBLE ADVERTISEMENT PICTURE.
27. Polvoron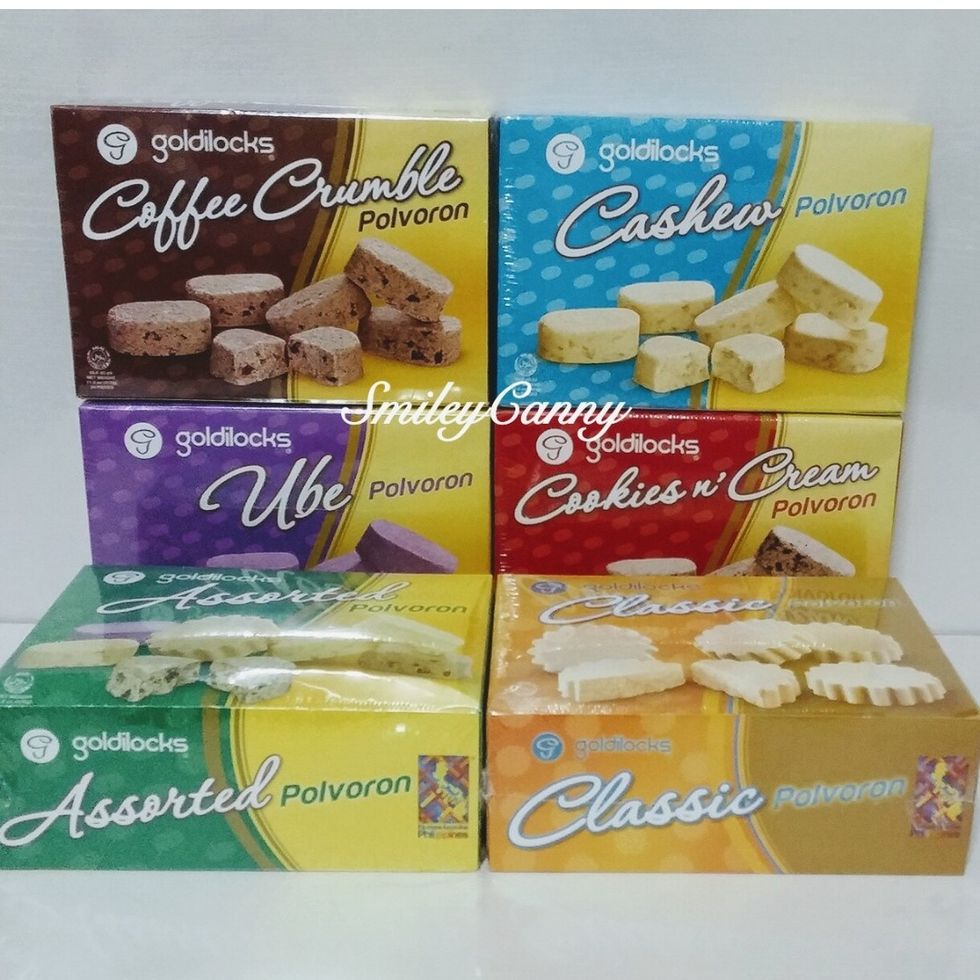 https://usa.inquirer.net/3261/look-pinipig-polvoron-recipe-goldilocks-bakebook?utm_expid=.XqNwTug2W6nwDVUSgFJXed.1
Somewhere in between making your mouth extremely dry and making you drool.
28. Pastillas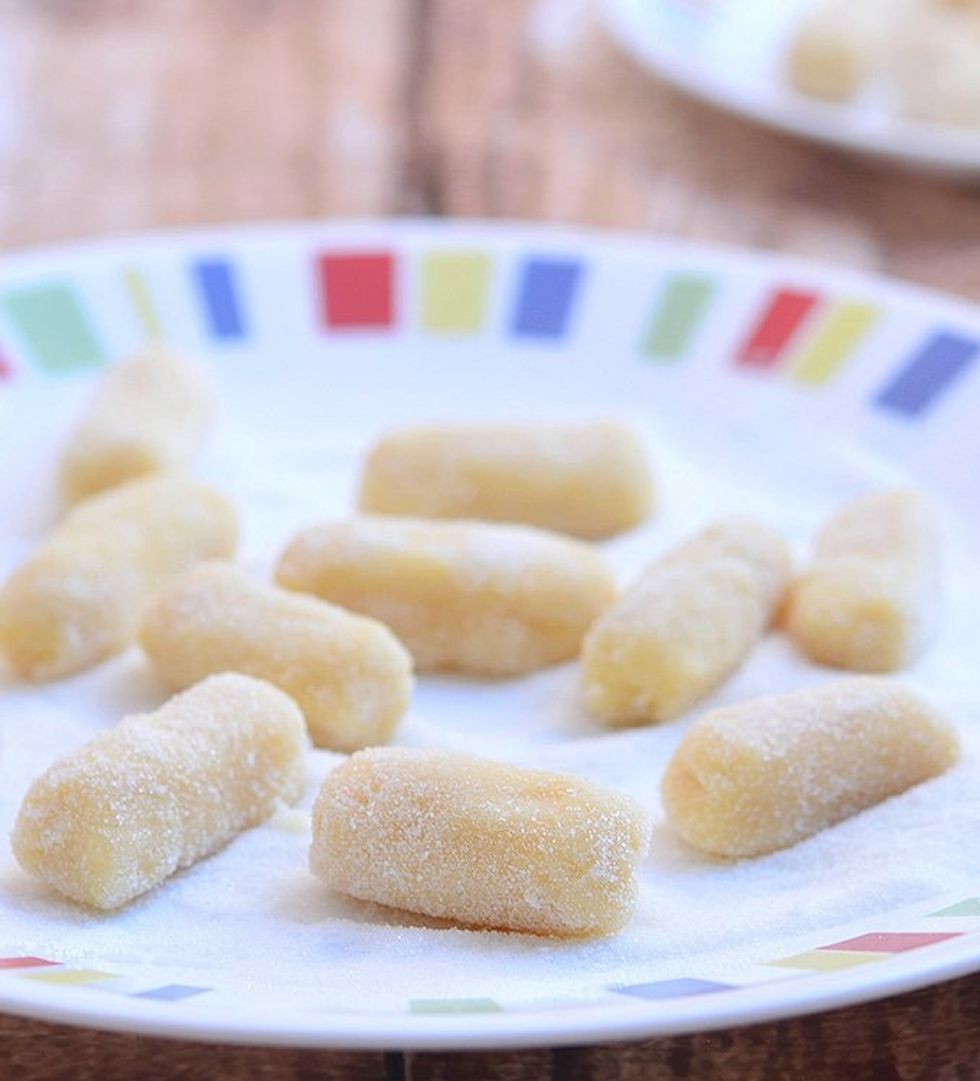 https://www.kawalingpinoy.com/pastillas-de-leche/
It's basically edible condensed milk.
29. Hopia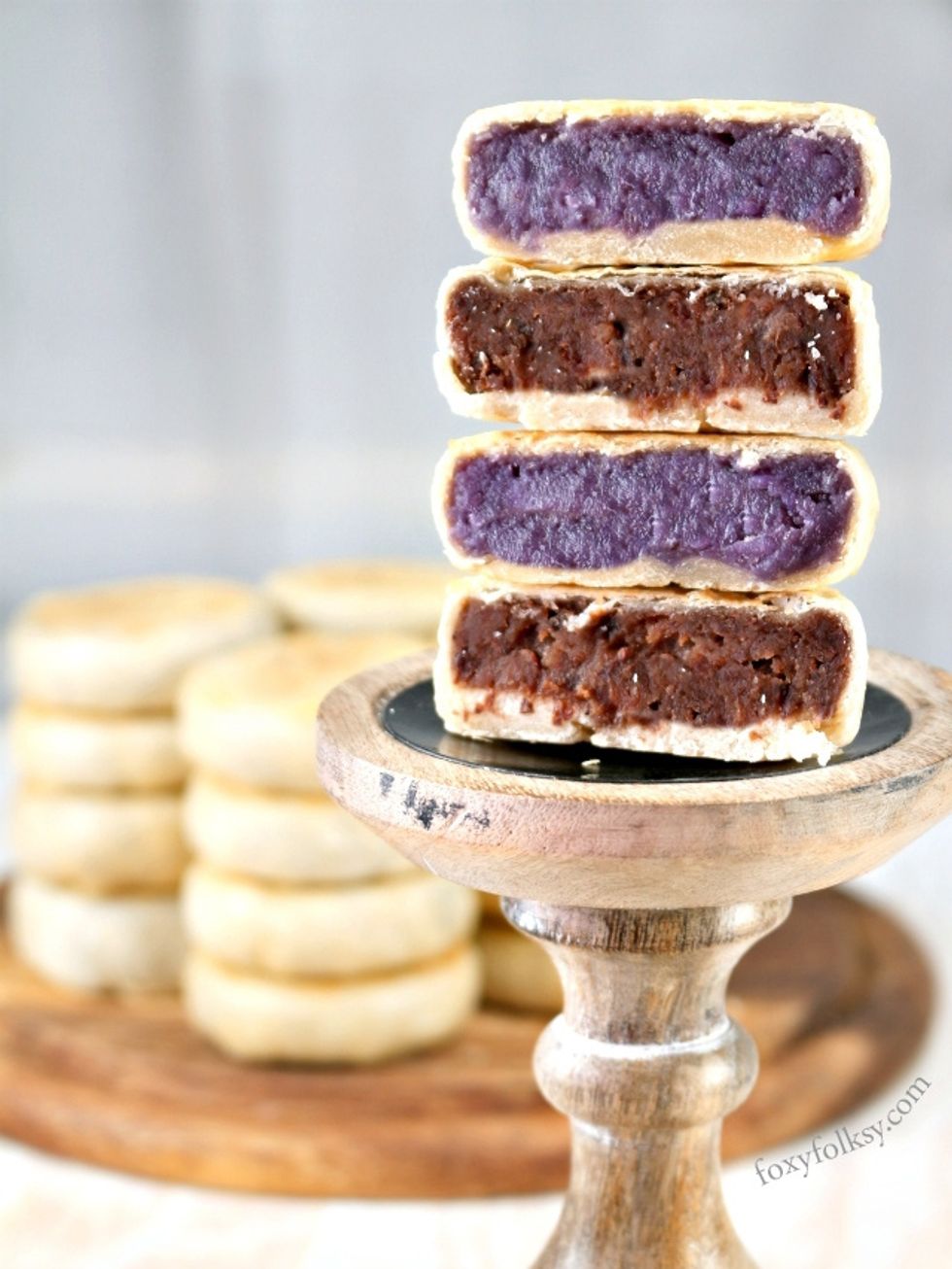 https://www.foxyfolksy.com/hopia-recipe-munggo-ube-filling/
RED BEAN AND UBE (TARO) FILLING FOR DAYS. NO DEBATE ON IT (OK maybe the yellow mongo is good too).
30. Butter Mamon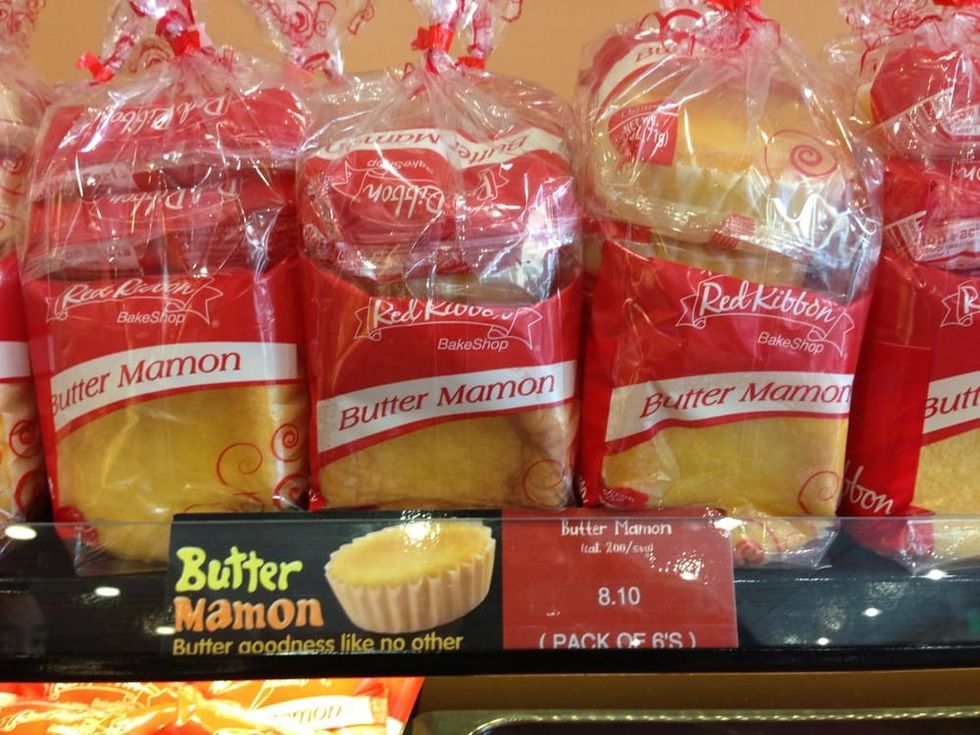 Red Ribbon
it's basically 99% butter. Let's just say it counts for your Keto diet.
31. Filipino Puto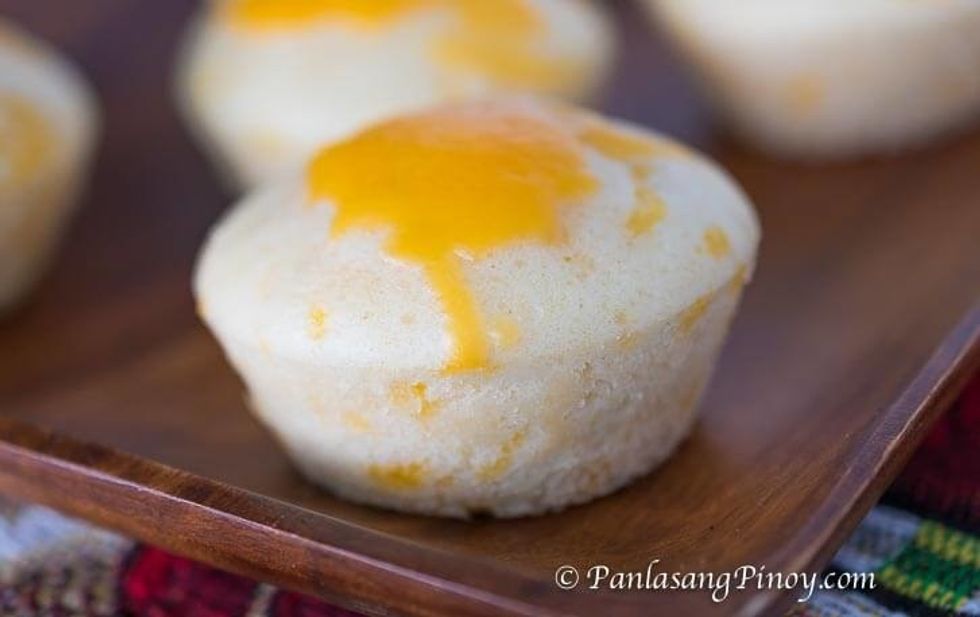 PanlasangPinoy.com
Hi latinos/hispanics, we can explain. It's just rice cake with Eden Cheese.
32. Boy Bawang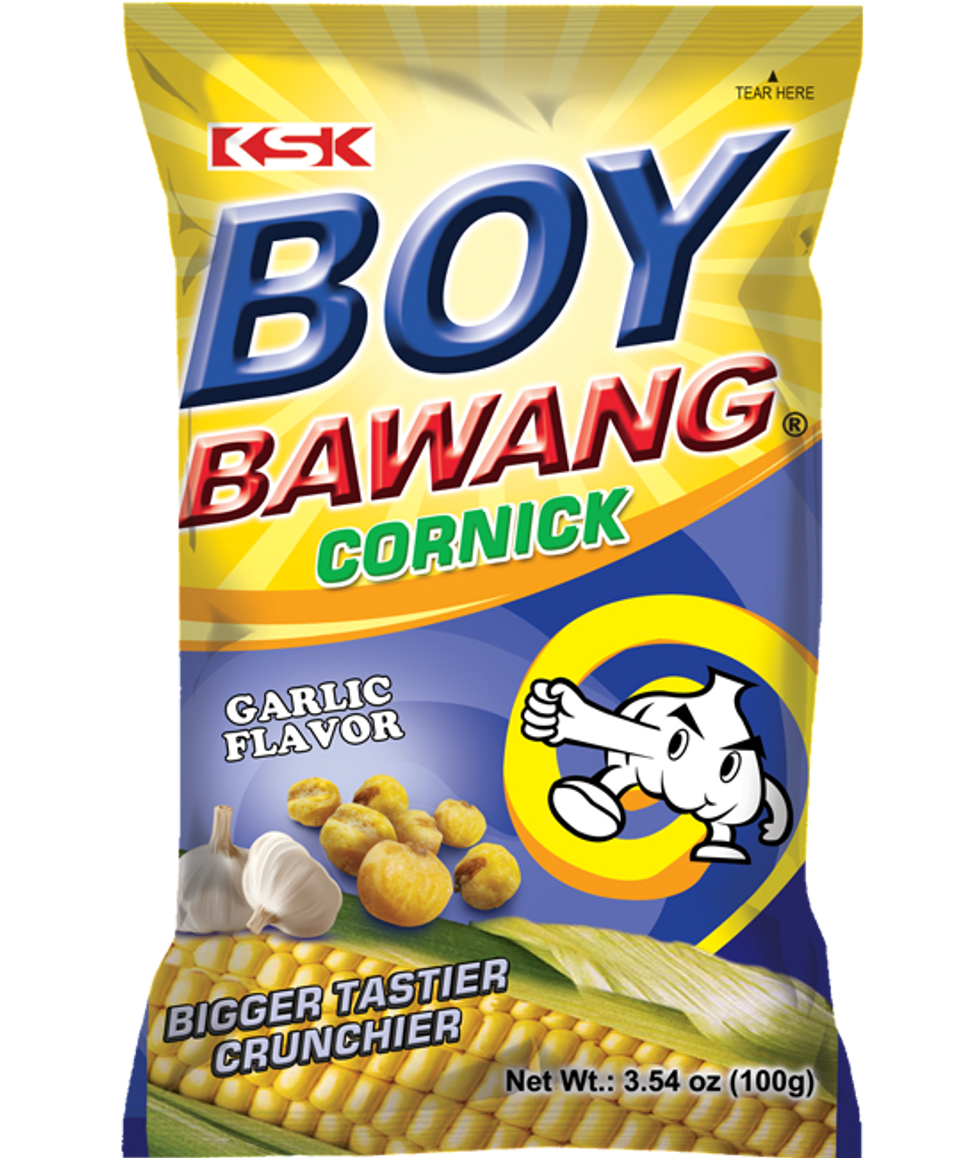 Boy Bawang Co.
It's break your teeth and make your breath smell but you love it anyways.
33. Nagaraya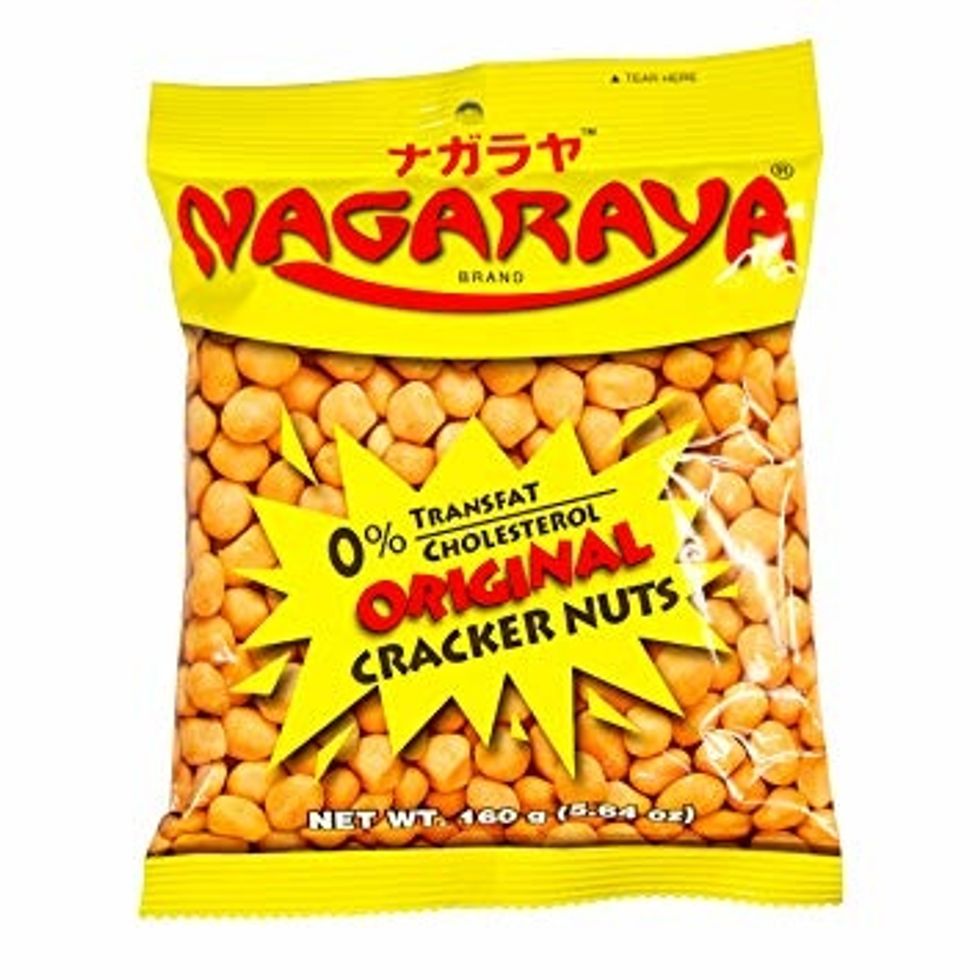 Nagaraya Co.
Again, it'll break your teeth and make your breath smell but you love it anyways.
34. Gummy Choco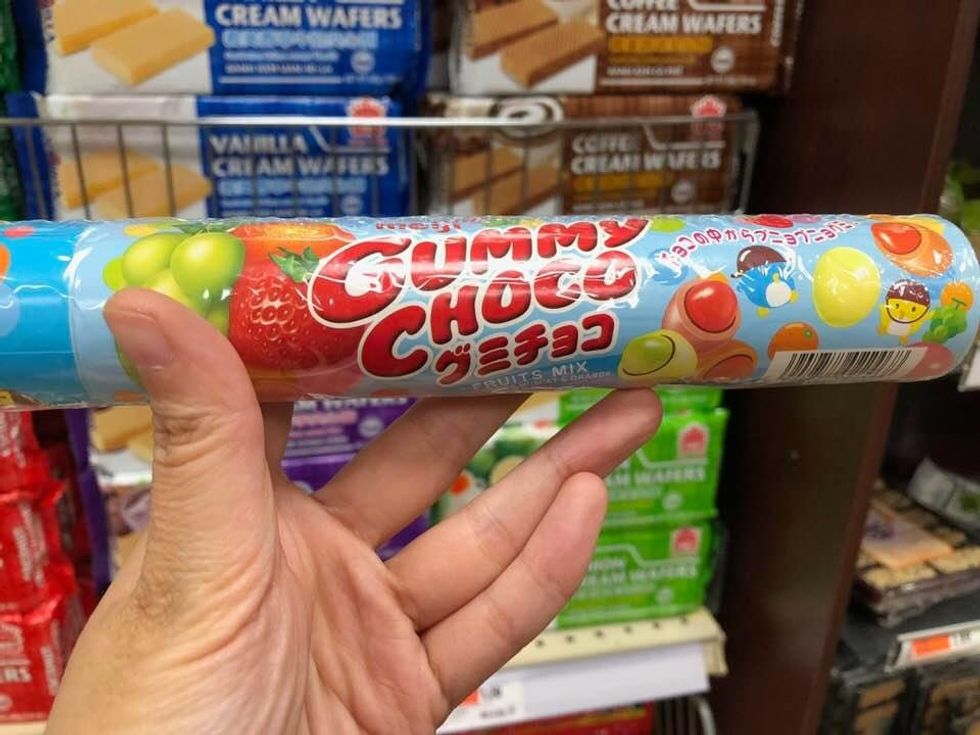 https://www.auntiekcandy.com/products/meiji-japan-choco-gummy-candy-tube-in-assorted-flavors?variant=18247915733049&gclid=Cj0KCQiAh9njBRCYARIsALJhQkG1MzZBWkitwoJs9rFgjN1EeaS6s90l7CIM7GqIVa2aw7l8mh2vE3oaArNBEALw_wcB
This is the treat you got when your mom was in a good mood. It would later be turned into a piggy bank or some sort of storage.
35. Coconut Juice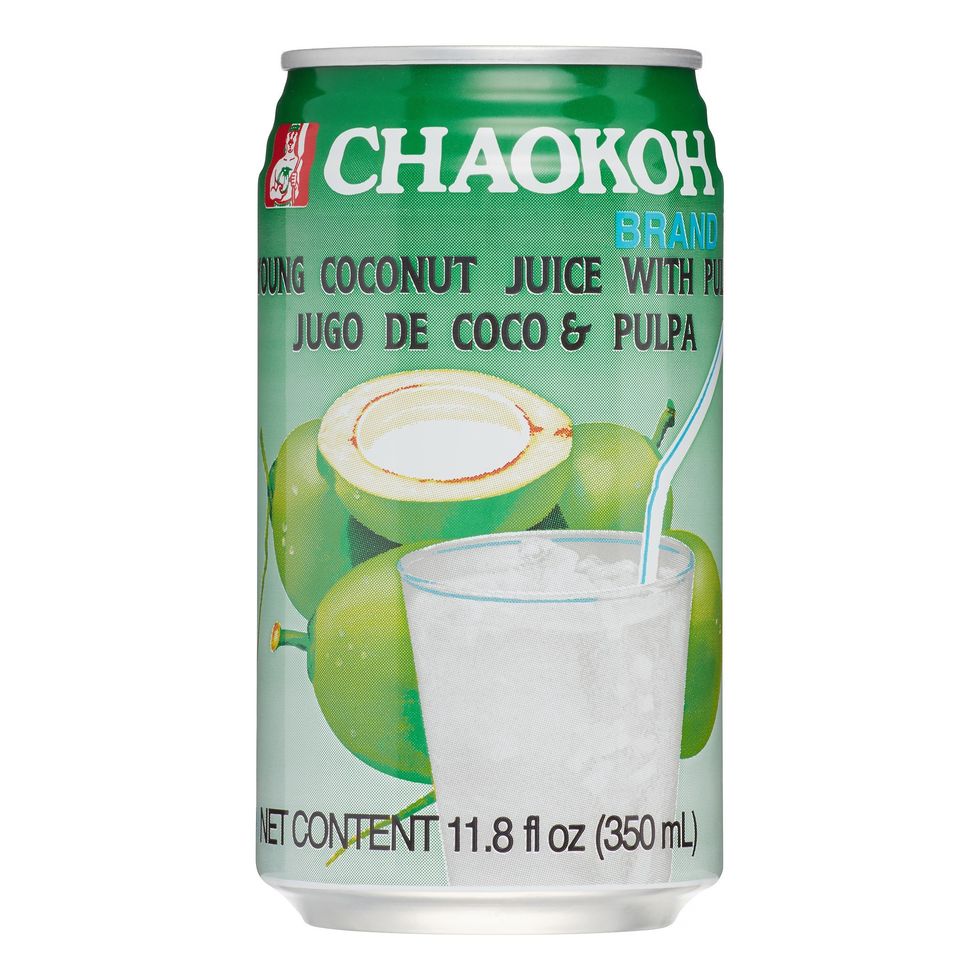 Chaokoh Brand
VitaCoco got nothing on this OG baby.