It's not everyday that you find yourself in the shoes of a wizard. As a muggle, one can only dream of experiencing a world identical to the one Harry Potter spent his youth in. Luckily, that dream became a reality in 2010 in Florida and California. The Wizarding World of Harry Potter gives book (and movie) lovers, like you and I, the chance to see the book fly off the pages. Last week I had the pleasure of taking a journey through the Wizarding World myself. Although, most of the adventure will be kept a secret for your sake, I thought I should share a few of the things I found when venturing through the Wizarding World of Harry Potter.
1. Zonko's Joke Shop and Honeydukes

The birth of good fun in the Wizarding World can be found here. From Extendable Ears and Inflatable Tongues to Screaming Yo-yos and Pygmy Puffs this shop is irresistible. When adopting a Pygmy Puff the store clerk will announce that you have done so and the name you have chosen for it. This shop is almost as irresistible as the jokes inside it are.
Connected to Zonko's is Honeydukes. Have you ever wondered what a Chocolate Frog tastes like? Fizzinging Whizbees? A Chocolate Cauldron? At Honeydukes you can find those and so many other whimsical delectables.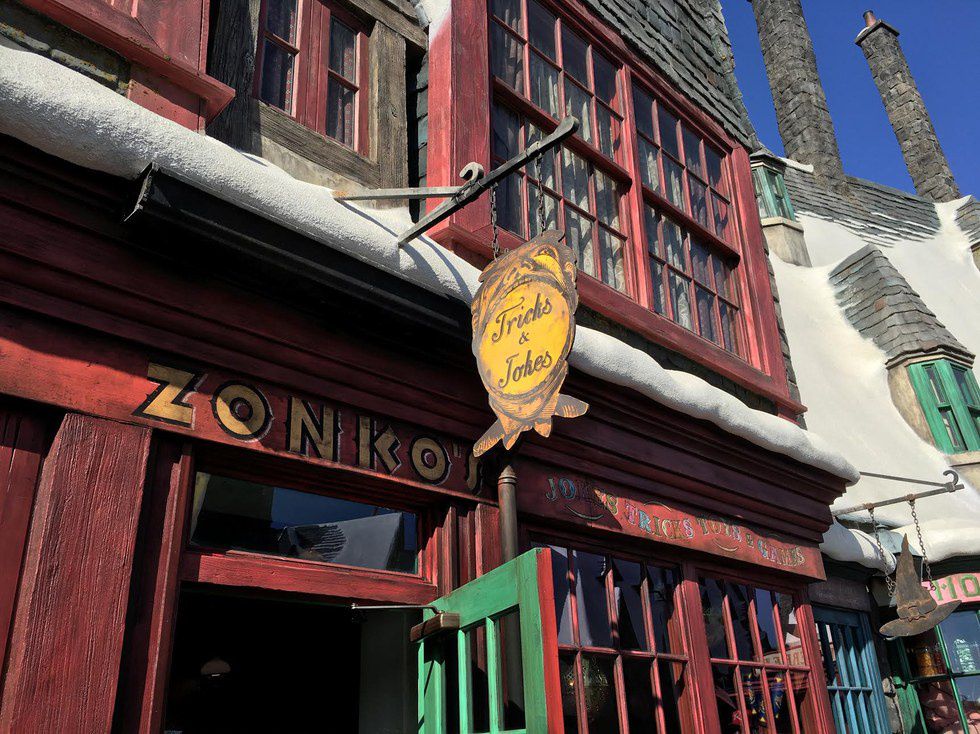 2. Olivander's Wand Shop

"The wand chooses the wizard, Mr. Potter."
In Olivander's Wand Shop you will be greeted with walls filled with endless wand choices. You can choose one of your beloved character's wands or you can choose one for yourself. Specific woods the wands are crafted with are matched with characteristics for you to identify with. And who knows, maybe you will be chosen for your very own wand fitting.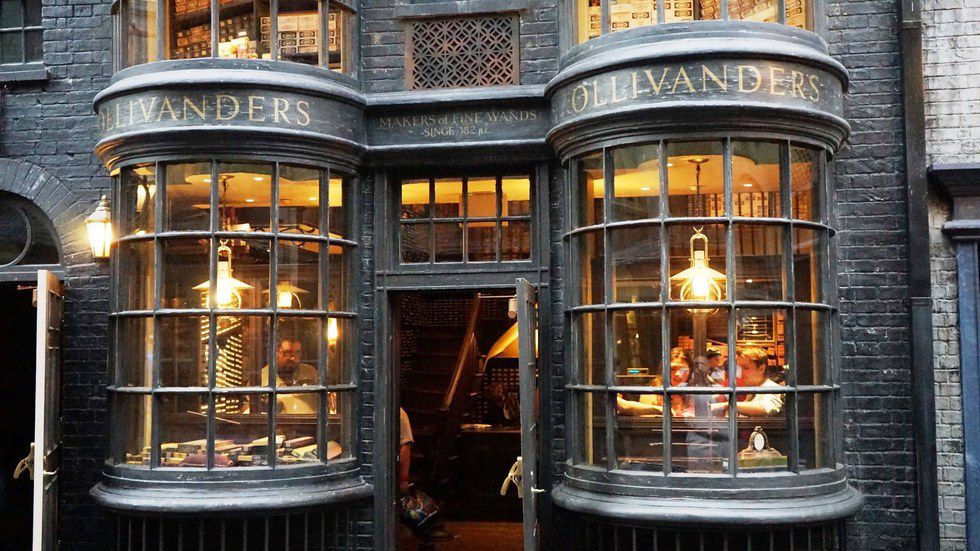 3. Three Broomsticks

Three Broomsticks is the perfect eatery for your journey through the Wizarding World of Harry Potter. The fish and chips along with Rotisserie Smoked Chicken Platter are two unforgettable dishes you can find here. Also, if you are looking for the famous butter beer (non-alcoholic), this is a great place to get it!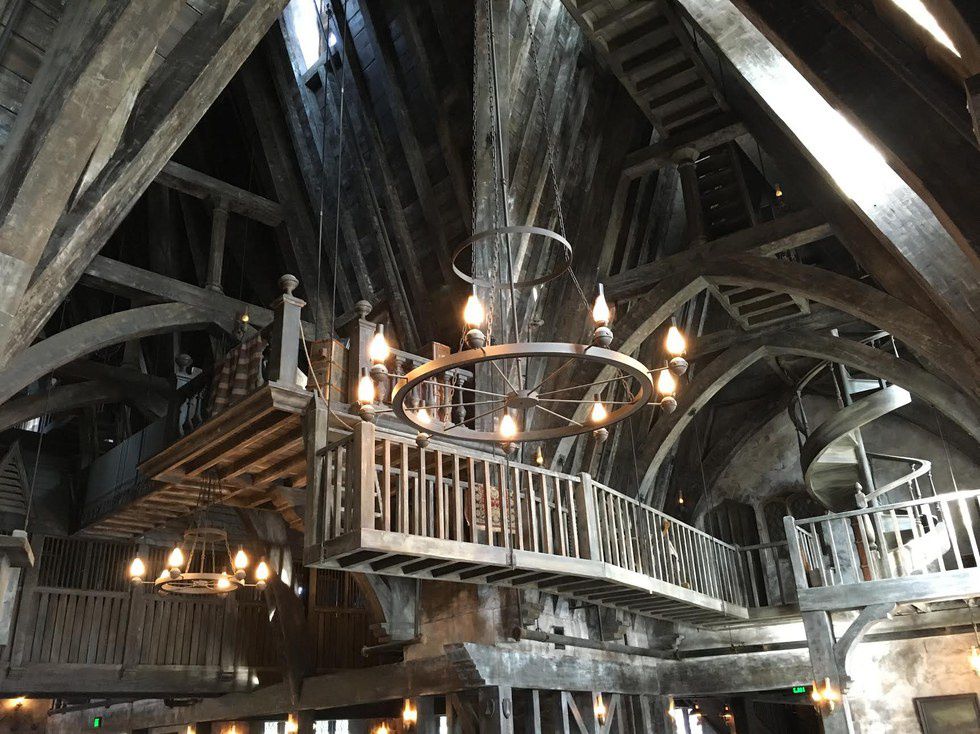 4. Flight of the Hippogriff

A short wait for a fun ride. The ride lasts about a minute and loops you through a wooden rollercoaster all while riding the hippogriff. Sharing this ride with a friend or family member will leave to two of you hollering and laughing as your stomach drops repeatedly.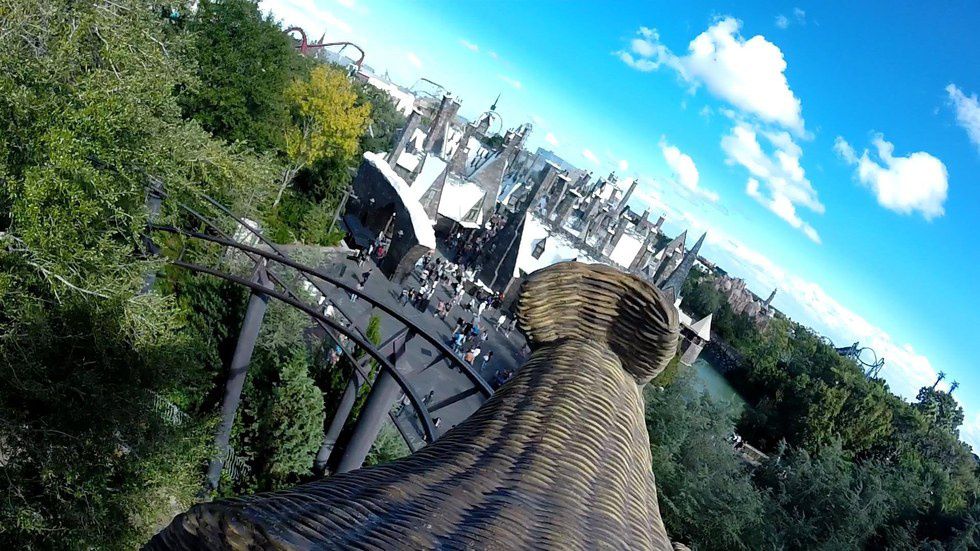 5. Hogwarts

In order to reach Hogwarts, you will be taken through a line that starts outside and takes you through several memorable moments from the books and films. To get to the ride that awaits inside it will take about 90 minutes, but it is worth the wait. The halls of Hogwarts will lend you a warm welcome, and maybe a couple protests from the portraits on the walls. Statues of mythical creatures, Dumbledore's office, and maybe a visit from Harry, Ron and Hermione. And at the end, the most magnificent ride you will ever experience.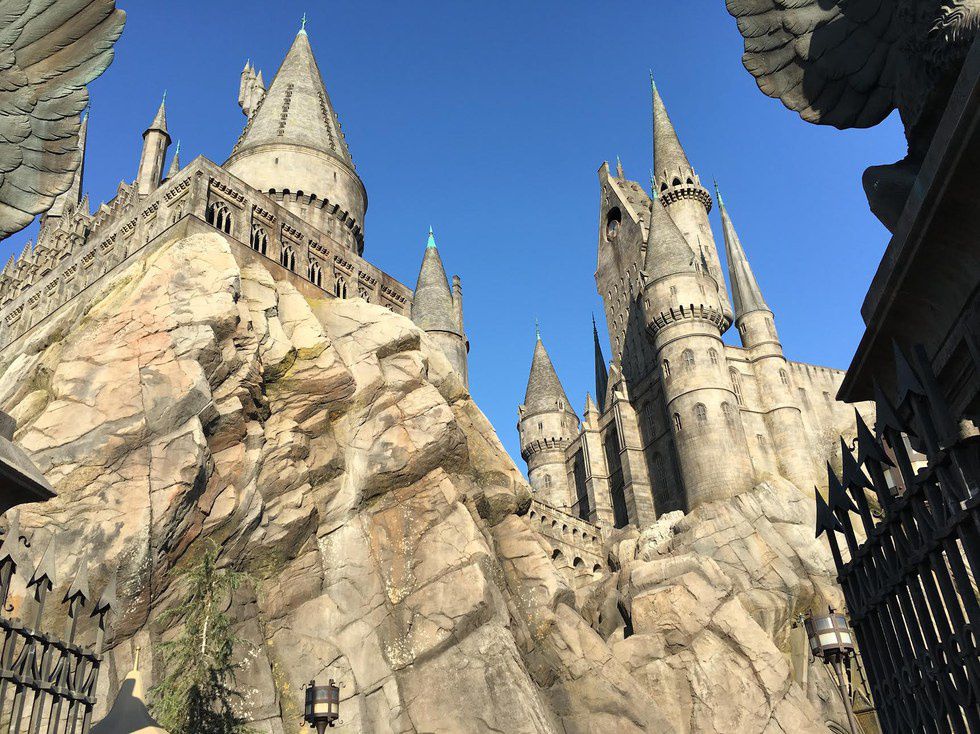 So whether you are a Gryffindor, Slytherin, Ravenclaw, Hufflepuff, or a plain ol' muggle the Wizarding World of Harry Potter is undoubtedly outstanding. Grab your suitcases, your dusty wand, and head over to the nearest Universal Studios! The wizarding world awaits.