In New York City there is an abundance of everything you will ever need from food to books to coffee. Something that is extra special about New York though is that there is not just an abundance of the same type of a product, but always many different varieties and innovative versions of the same product. With cookies there are tons of options, but here are 4 different ways to experience cookies in New York City.
1. The black and white cookie
This classic cookie can be found at almost any New York bakery or bagel shop in many different forms from mini to mocha. A black and white cookie is a soft sponge cookie coated with black and white icing and something very special to New York.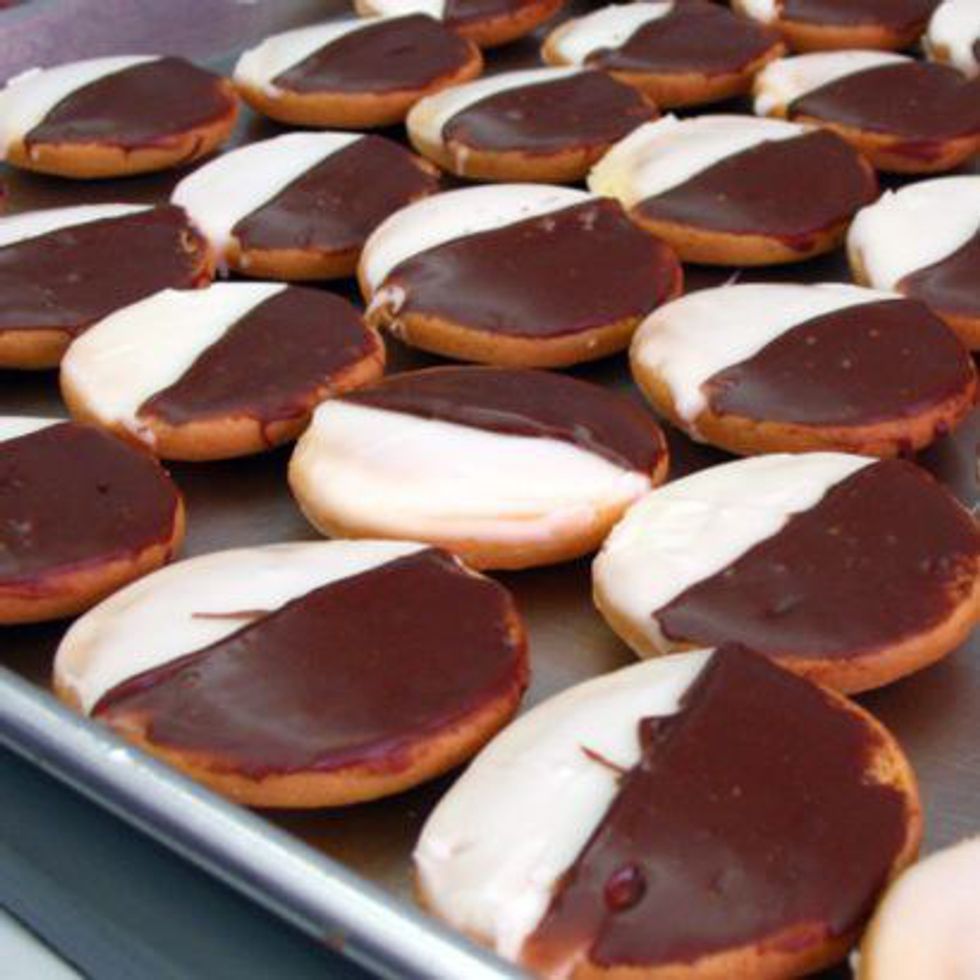 2. Levain Bakery
Levain has become another New York staple for cookies. This bakery located in both Harlem and the Upper West Side not only has delicious bread but cookies so rich and thick that you will need to wait at least a week to even think about eating another one. They come in chocolate chip walnut, dark chocolate chocolate chip, oatmeal raisin and peanut butter chocolate chip and are truly one of a kind.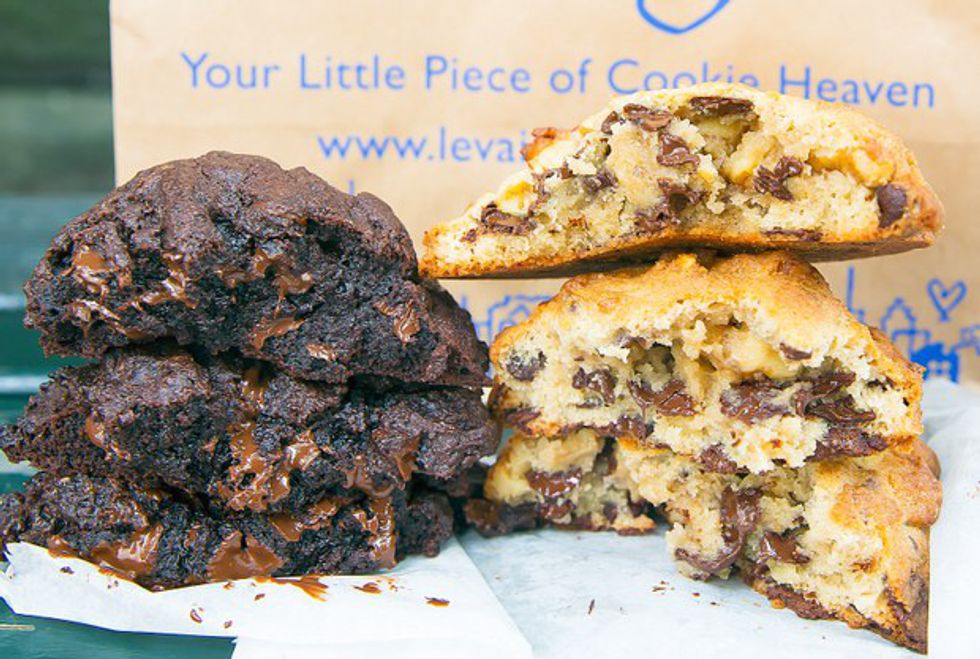 3. Do
A new but already crazily popular cookie option, Do sells cookies not baked but in dough form that is healthy to eat. The line is crazy but worth it for one of their creative flavors from gimme s'more (hershey, marshmellow and graham crackers mixed in) to heavenly (with nutella, chocolate chips, caramel and sea salt). You can even buy the dough in a cone, mix it into a milkshake or buy some to go to bake the cookies at home.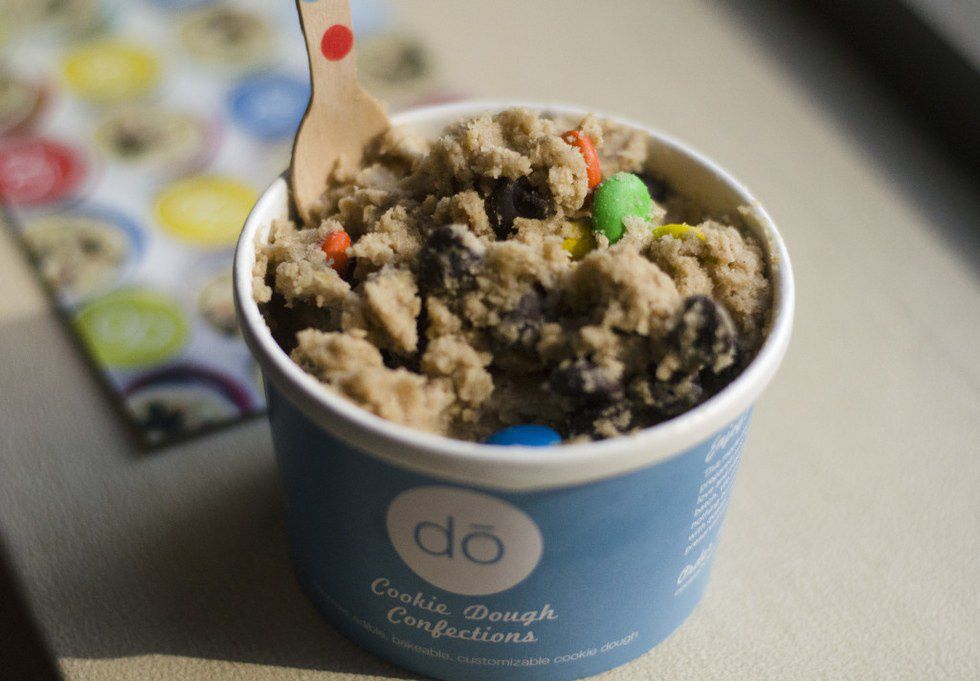 4. Insomnia Cookies
A crazily smart invention for college students, Insomnia is available in a variety of locations and will deliver delicious warm cookies to people until the late hour of 3 AM (hence the name Insomnia). You can even buy in packs of 6 or 12 from their variety of flavors from M&M, Snickerdoodle and Double Chocolate Mint.