Growing up, the CD that always seemed to be playing while my dad drove us around in the car was a collection of Elvis Presley songs. If you start playing an Elvis song in front of my family, and we probably know most of the lyrics and can pair our singing with Elvis-like dance moves. Yeah, it may not be the prettiest sight, but my family can break it down while listening to arguably the best musician of the 20th century. Most people know a bunch of his popular songs but many are unaware of some quality music that Elvis covered from other artists during his time. Without further ado, here is my list of some of the best songs Elvis has covered that have graced the Earth:
1. "You've Lost That Loving Feeling" (originally by The Righteous Brothers)
This may be my favorite Elvis cover ever. The song itself is beautiful, but then you have Elvis sing it and it's just ten times better.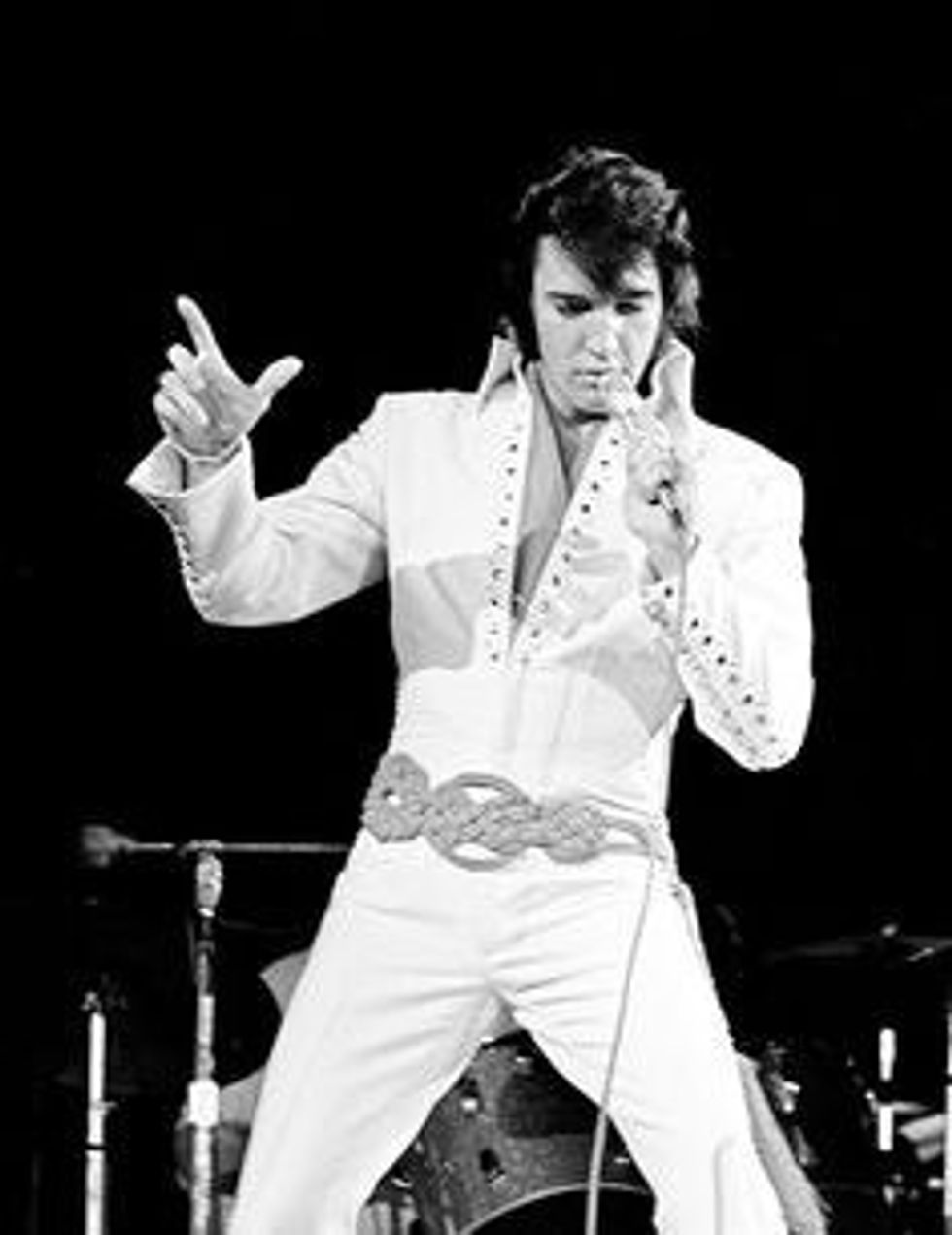 2. "Bridge Over Troubled Waters" (originally by Simon and Garfunkel)
May I recommend the Elvis cover that is also accompanied by the Royal Philharmonic Orchestra? It's guaranteed to give you chills.
3. "My Way" (originally by Frank Sinatra)
Elvis's live version of this song is incredibly powerful, so if you need a pick-me-up, I highly suggest giving this version a listen.

4. "How Great Thou Art" (written by Carl Boberg)
A classic with an Elvis twist. Warning: can be very moving.
5. "Unchained Melody" (originally by the Righteous Brothers)
"Unchained Melody" is an incredibly beautiful song (as are basically all of these songs on this list), so adding Elvis's swoon-worthy voice somehow makes this song even better.
6. "Always on My Mind" (originally by Willie Nelson)
This song is a really nice little tune about regret. And who doesn't love songs about regret, and as an added bonus, sung by Elvis?
7. "Fever" (originally by Little Willie John)
Get this, there is actually a version of this song that includes Elvis, Michael Bublé, and the Royal Philharmonic Orchestra. Yeah, you read that right.

8. "You Gave Me A Mountain" (originally by Marty Robbins)
This is one of those songs you can belt at the top of your lungs while you're home alone having a dance party by yourself. Don't act like you've never done it.

9. "It's Over" (originally by Jimmie Rodgers)
The Elvis cover of this song takes most by surprise; it's pretty slow and somber during most of the song, but then in the last 30 seconds, Elvis demonstrates his incredible vocal strength. Definitely give it a listen.
10. "Polk Salad Annie" (originally by Tony Joe White)
I find it incredibly sad that people don't know that this song even exists. Elvis puts his twist on this song mixed with some intense background vocals, and it will surely make you want to run about five miles. This song is an absolute jam.