There are way too many relatable tweets — and Twitter continues to prove that we really all had the same childhood growing up.
Nonetheless, it's still surprising to find out that other people had the exact same experiences as you. These were simpler times, however, and any reminder of your past will make you smile because the nostalgia is real!
These are some tweets that will definitely remind you of your childhood years — from your awkward puberty stage to everything else in between — and will shock you with just how relatable they are.
1. When you would sing along to songs that you probably shouldn't have been singing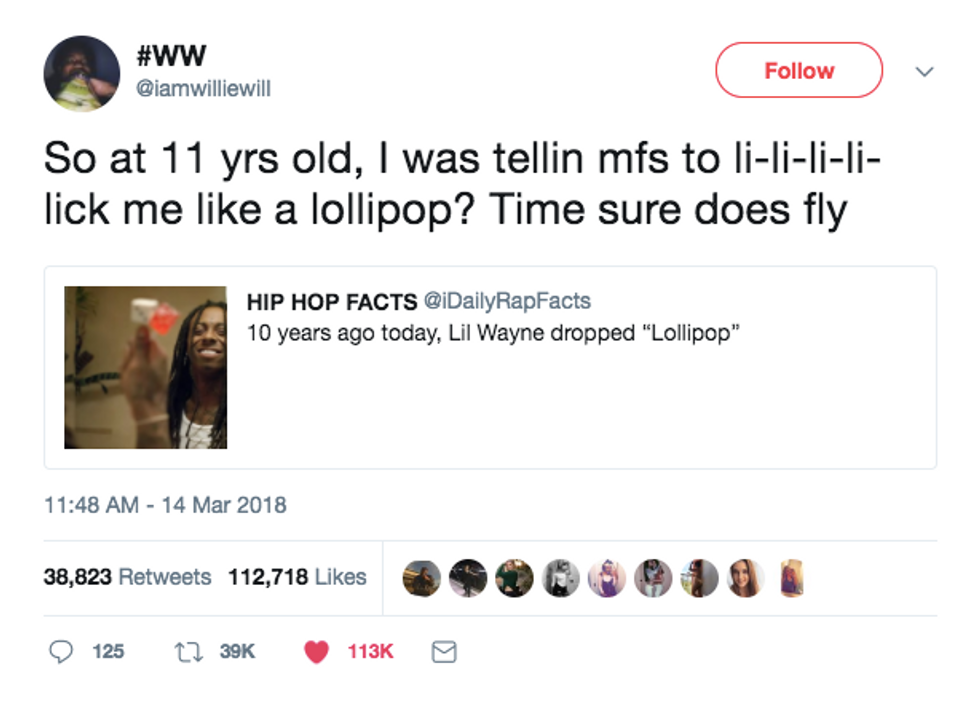 I think all of us had a Lil Wayne phase at some point.
2. Or relate to songs that you probably couldn't actually relate to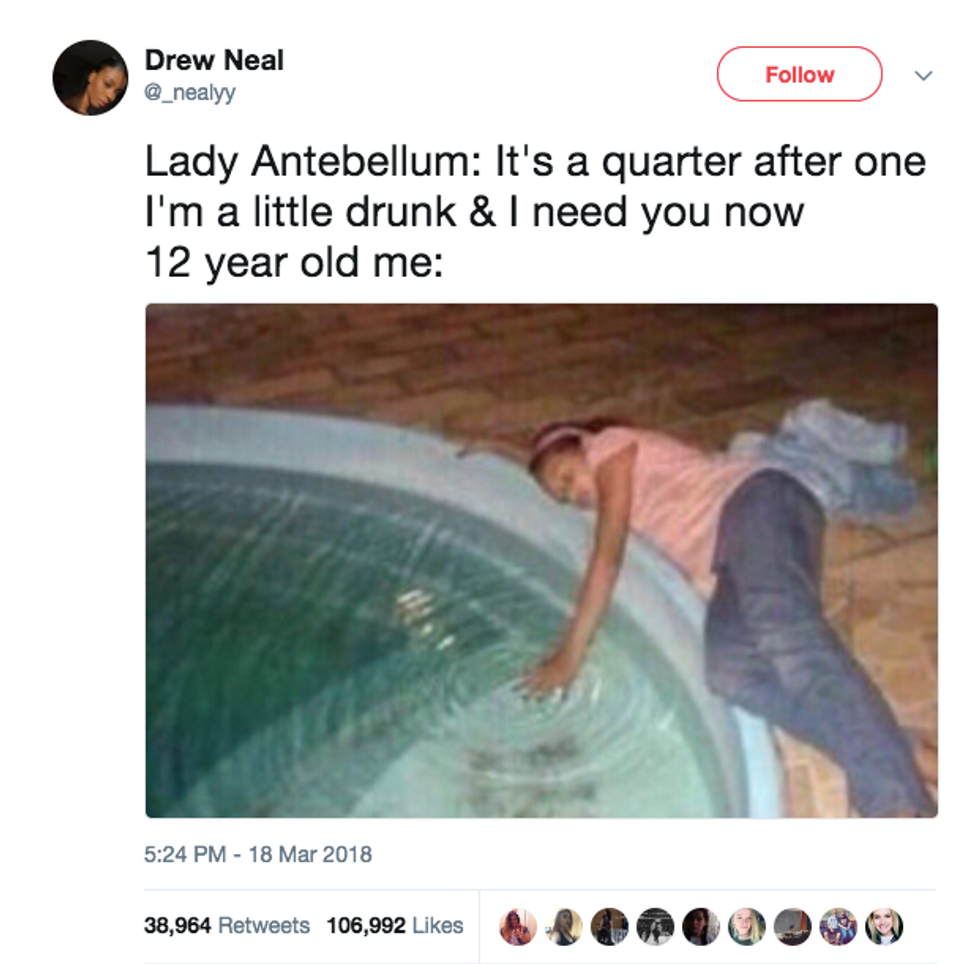 How did 12-year-old me know what heartbreak felt like?
3. When you would spend all day taking care of your Tamagotchi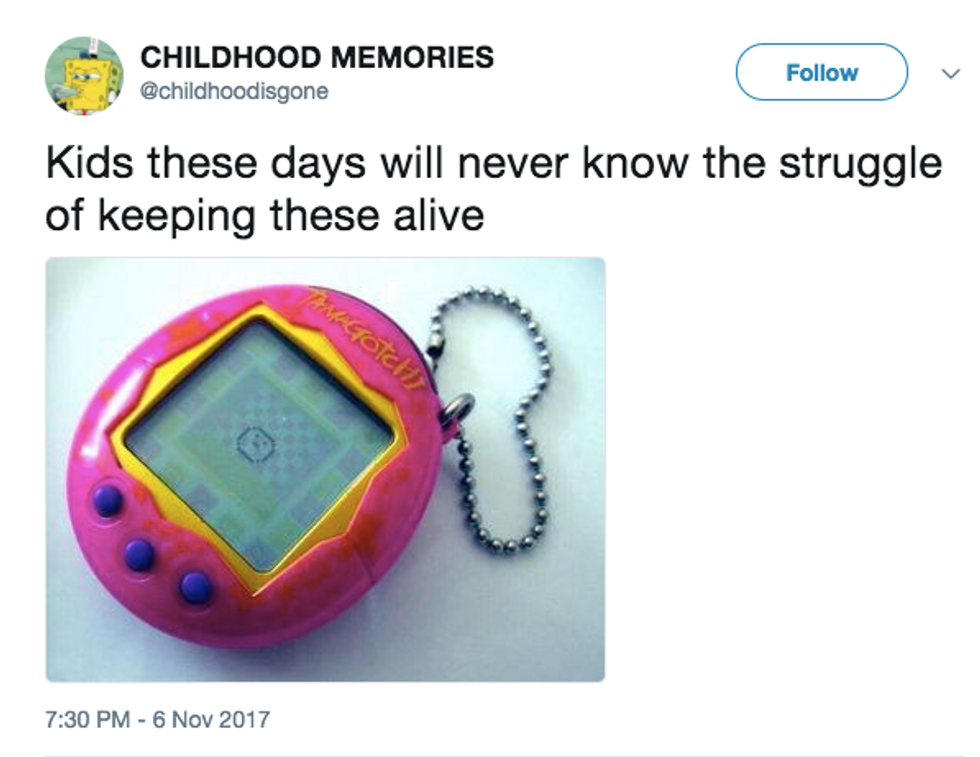 I could never keep mine alive.
4. When mom would let you eat dinner in the living room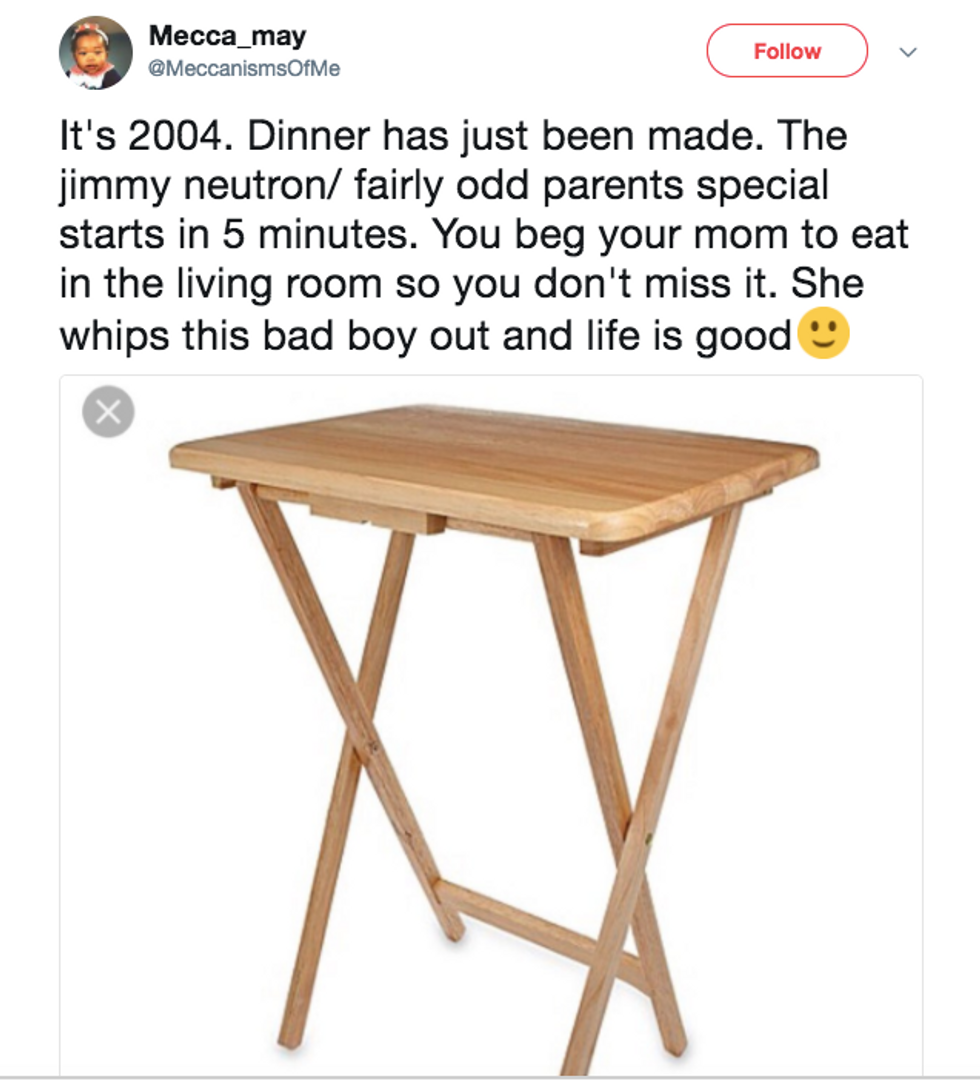 Who else remembers the Jimmy Neutron-Fairy Odd Parents special?
5. When this was the ultimate diss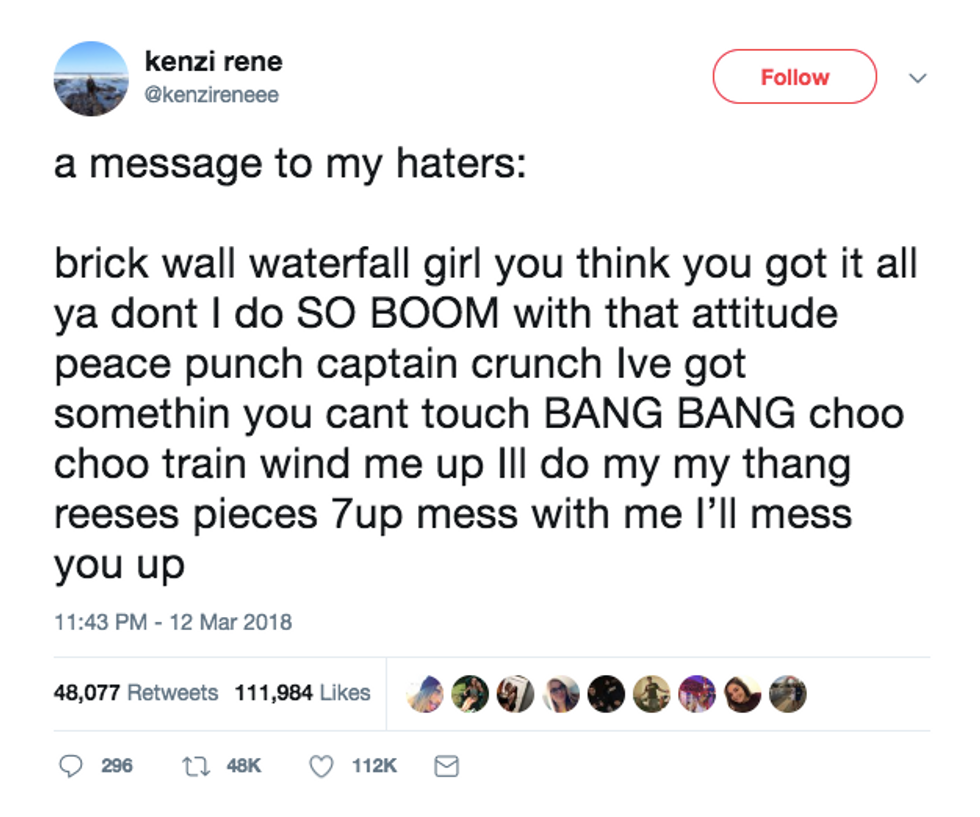 It was impossible for haters to think of a comeback to this.
6. When text and email chains were absolute poetry to you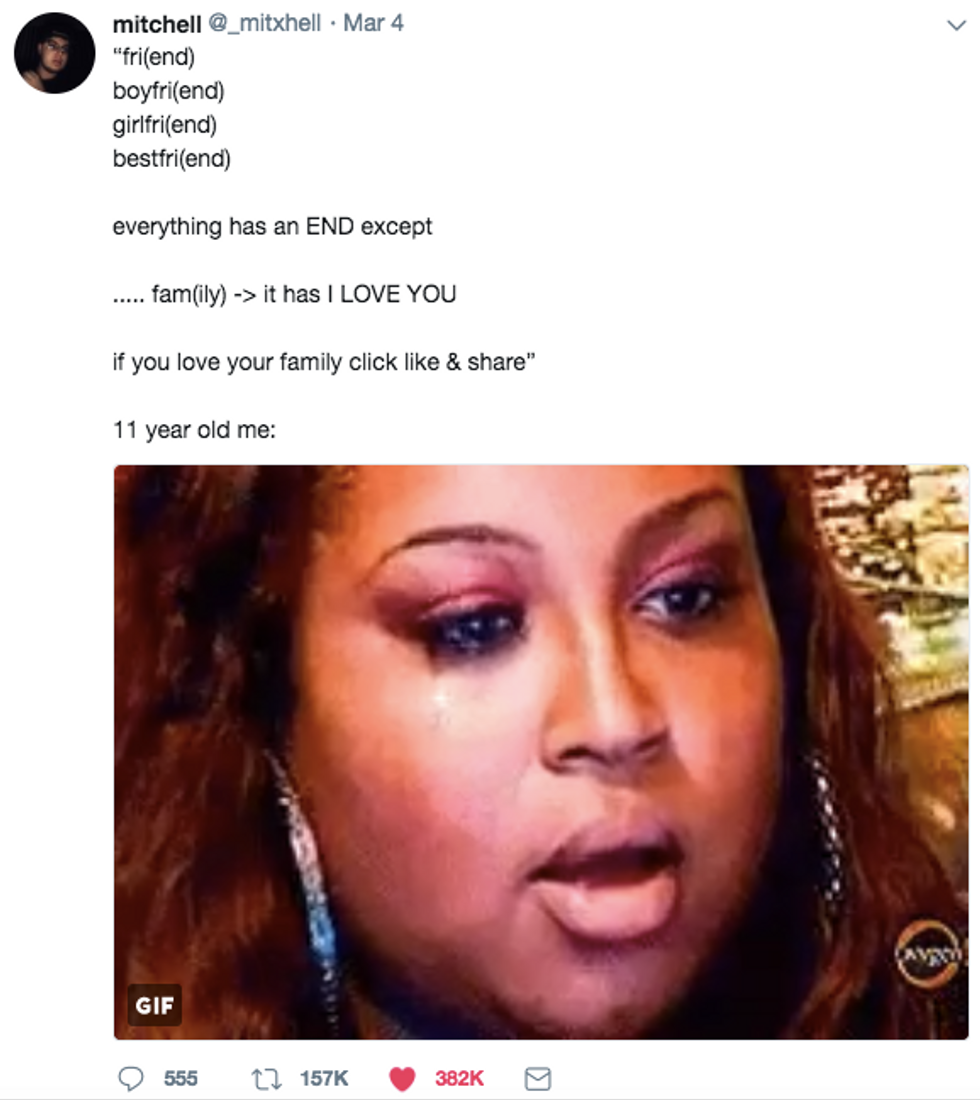 Those texts that said "pass this along to 10 others or you will die" still haunt me.
7. When doing this made you feel like you had superpowers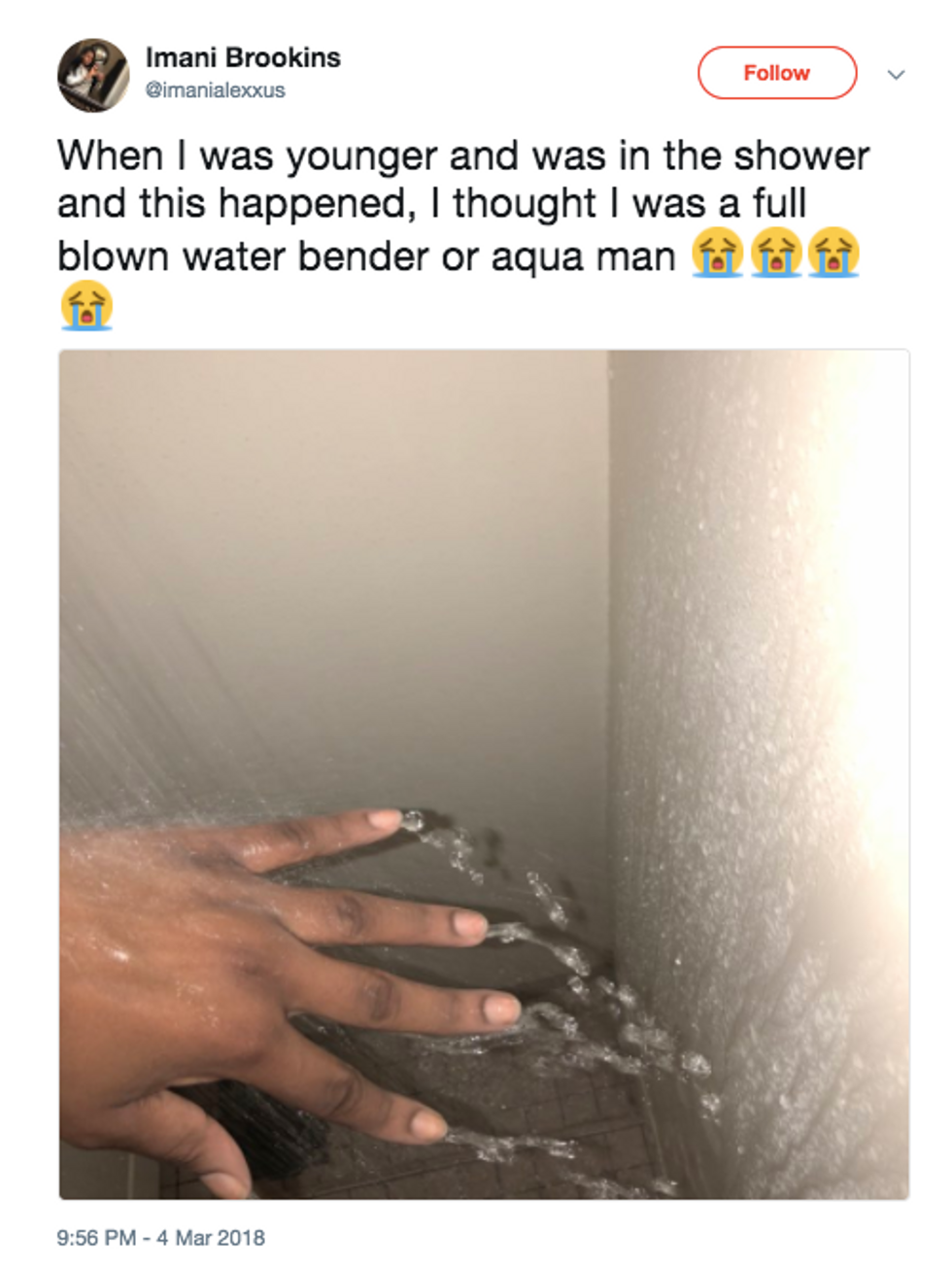 I really thought I was the only person who did this.
8. When you could eat extreme amounts of food without feeling guilty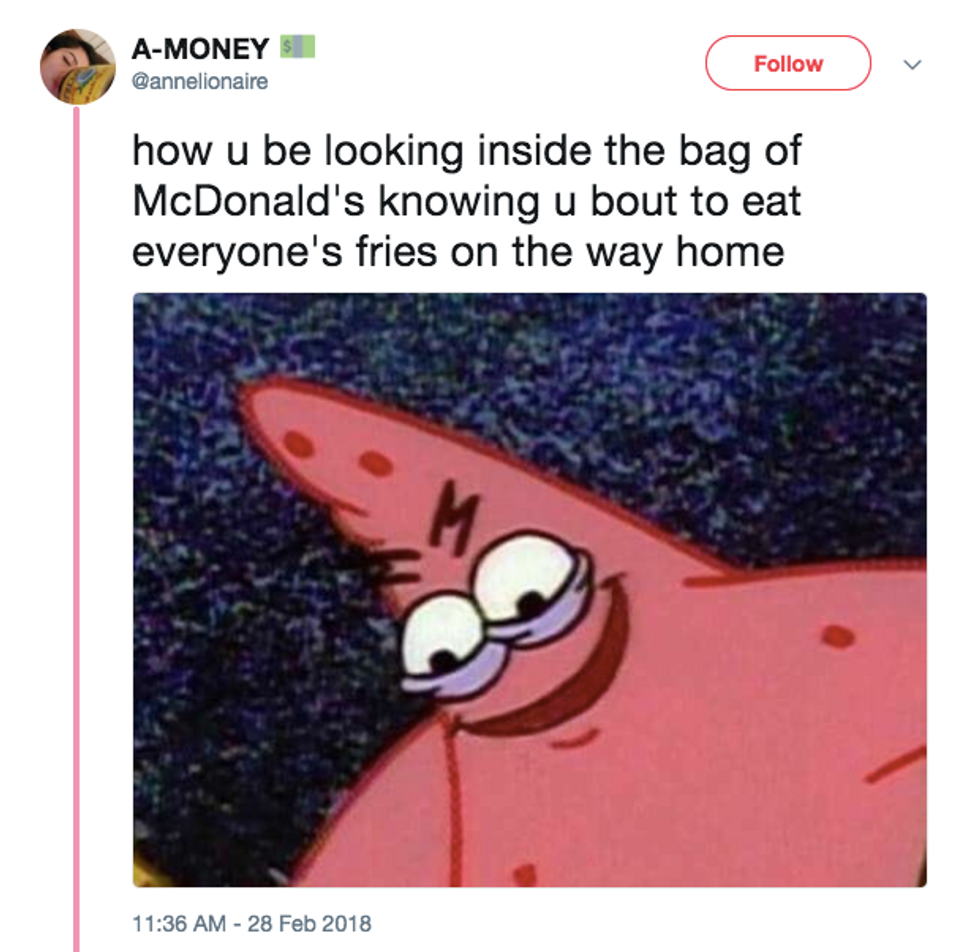 Let's admit it — we all steal the other person's fries still.
9. When having this box of crayons made you feel like a total badass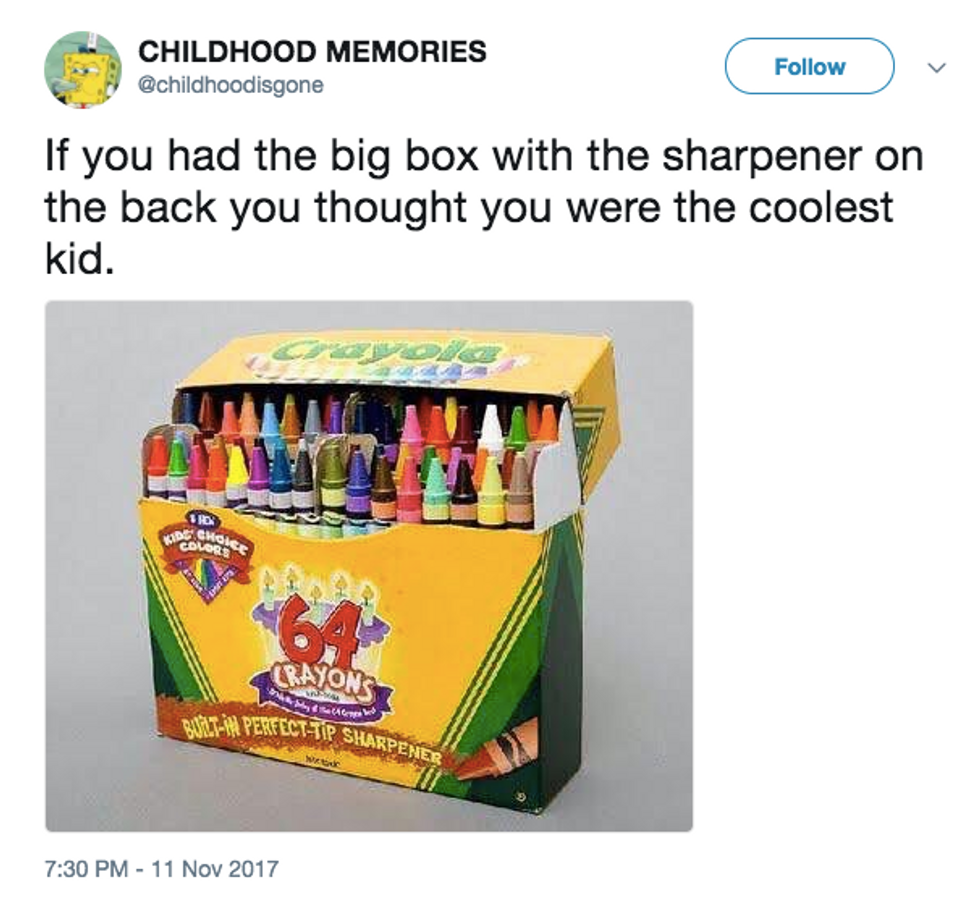 If you had one of these, no one could mess with you.
10. When eating a seed was the end of the world to you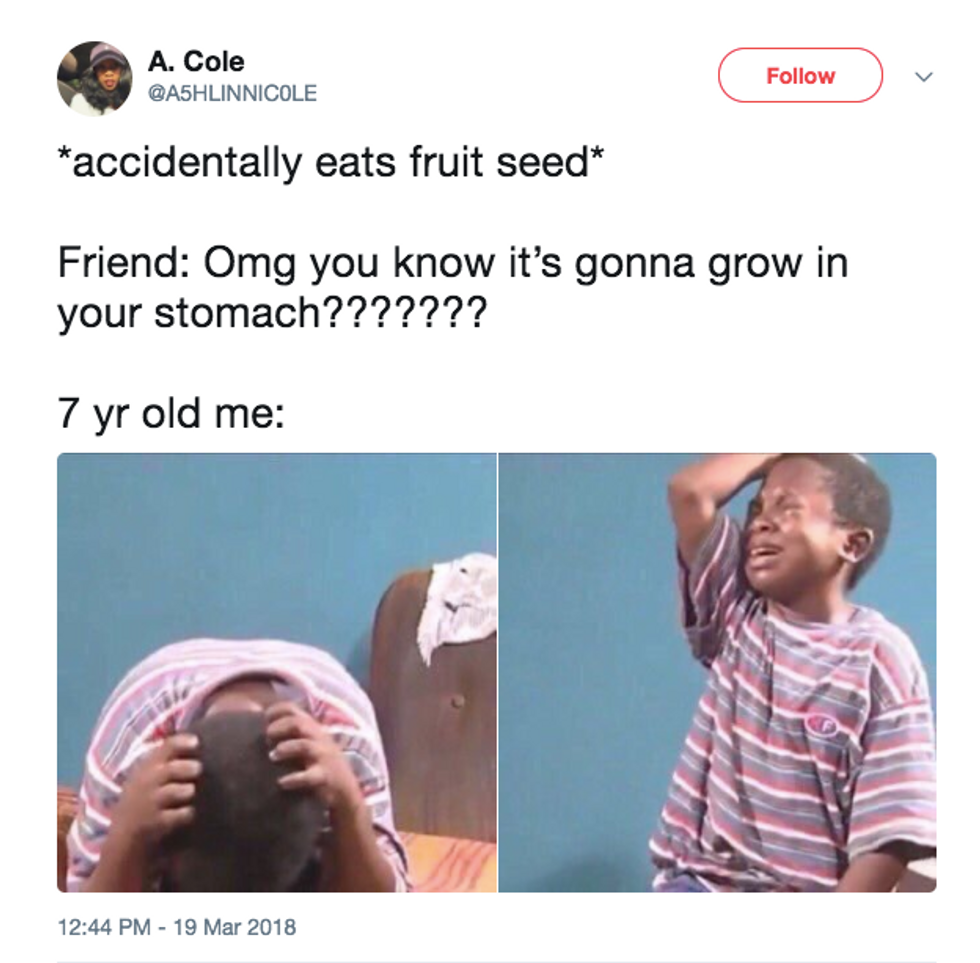 I think my parents eternally scarred me after using this tactic — I still feel anxious when I accidentally eat a fruit seed.
11. When you knew you were about to have either the best or worst day ever in P.E.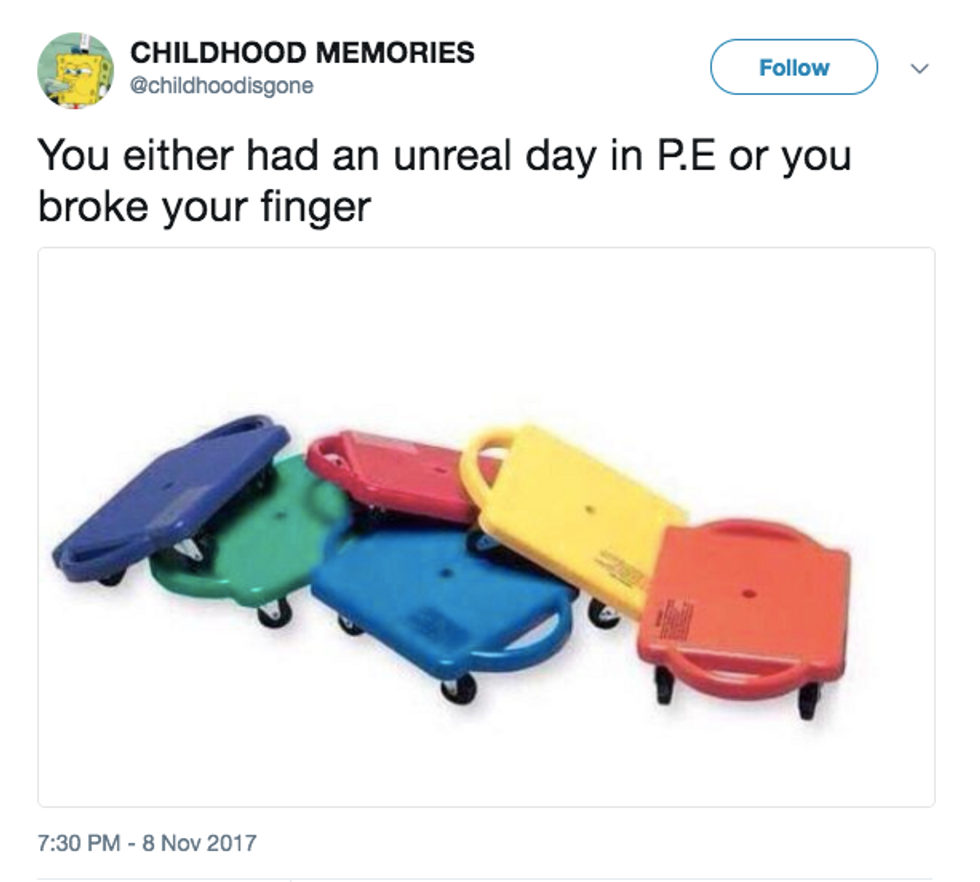 Riding around these scooters was the best — until someone ran over your finger. Are these things really safe? Probably not.