If you've been unlucky enough to witness the video of the poor defenseless shark being dragged at a high speed behind a boat, you've hopefully been filled with the same rage as most decent human beings who happened upon the video. So if everyone is equally enraged by this senseless act of cruelty, why has nothing been done about it?

If you guessed "rich and/or powerful mommies and daddies" you guessed correctly. Having parents on the city council really helps when the FWC is looking for you.
And apparently this isn't their first rodeo, no strangers to taking photos of animals in tortured positions, many of which include force feeding animals beer, or posing with them in positions that are clearly not natural. So what finally caused these antics to go viral? Their own stupidity.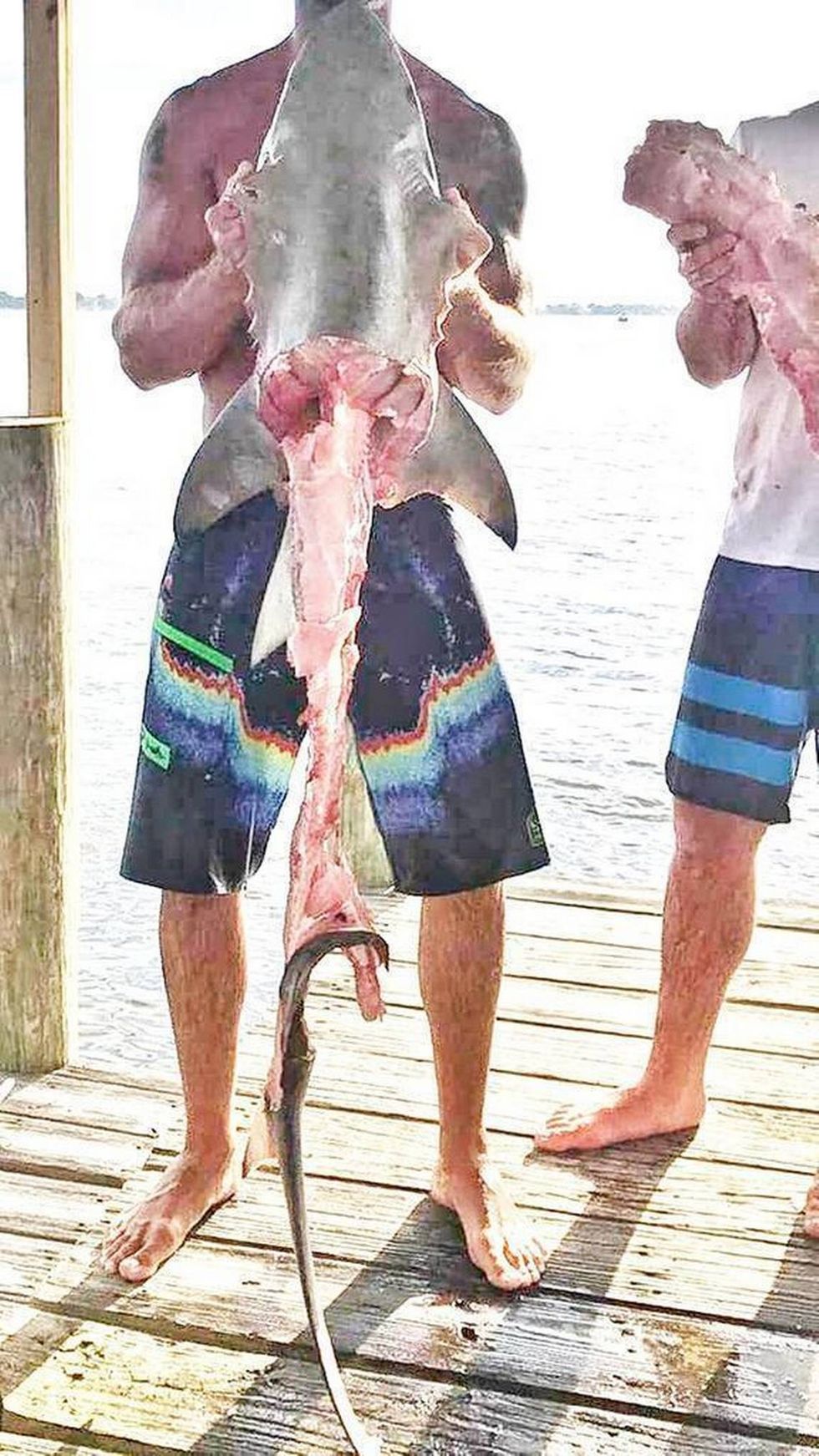 According to Mark Quartiano better known as Mark the Shark, they slid the video into his Instagram DM's and he was horrified, so much so that he shared the video on his Instagram. The video has gained hundreds of thousands of views, and thousands of comments. Social Media justice warriors went to work and identified these monsters.
The main culprit Michael Wenzel is well known by local law enforcement. But daddy dearest Robert Wenzel is on the Manatee Board of county commissioners. So that explains why he's gotten away with using dogs as gator bait, grabbing pelicans and countless other egregious crimes against animals.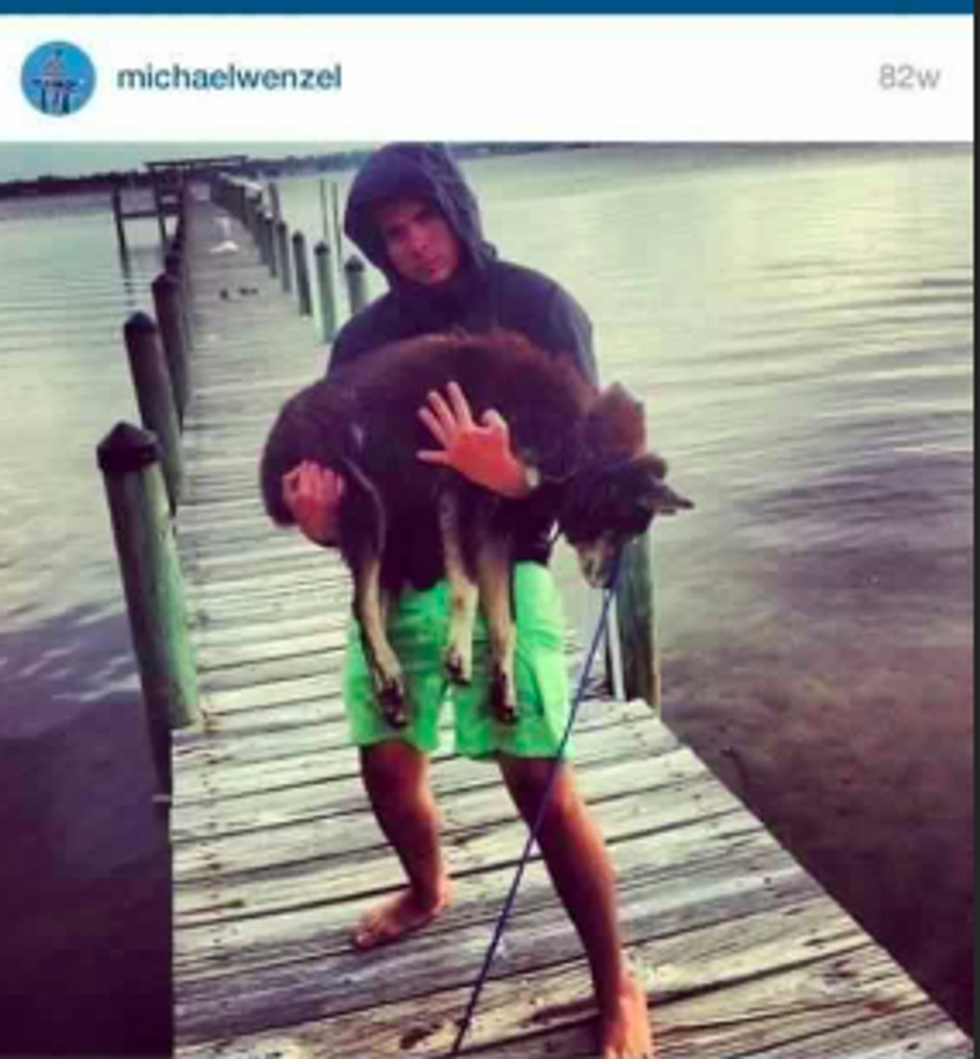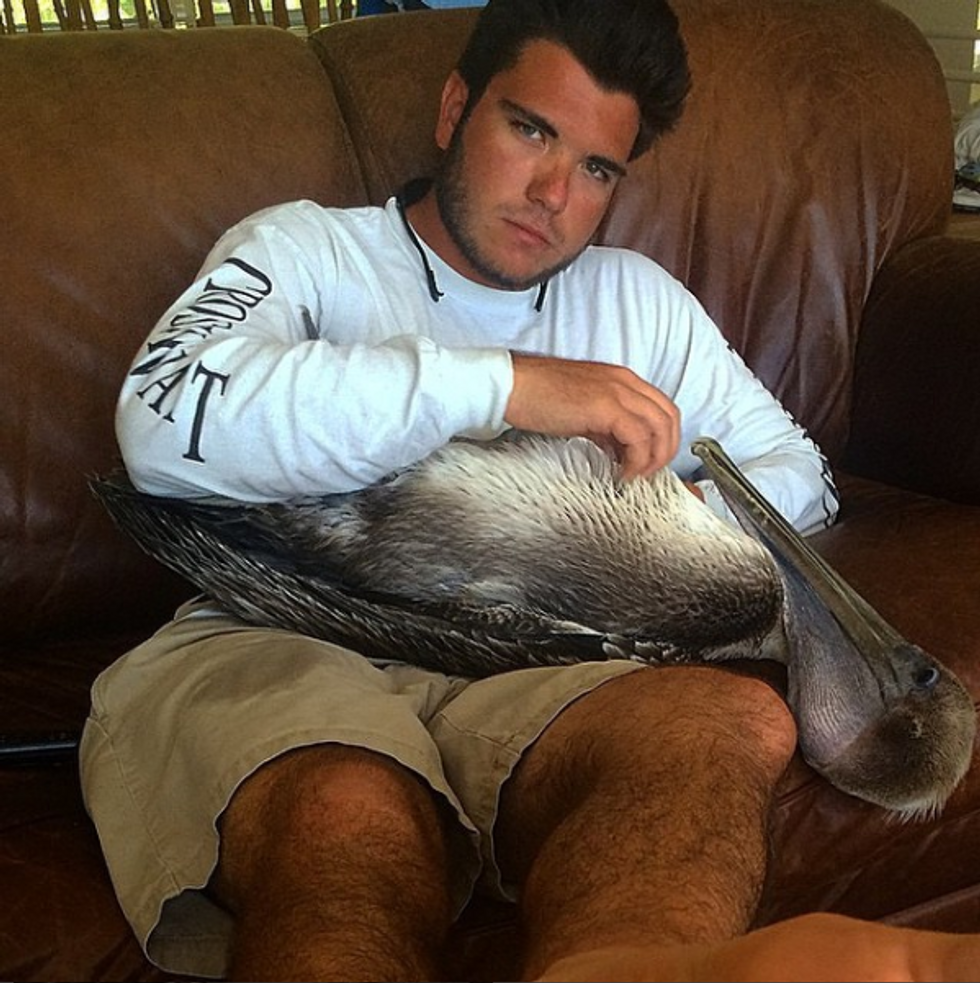 His BFF Bo, is just as bad. But Bo's mommy is Betsy Bonac the republican chairwoman of manatee county. So while Bo is yukking it up pouring beer down the throat of the protected Goliath Grouper, he's also avoiding legal action against him. Google Bo (real name Robert) and see his adorable mugshot for drug possession.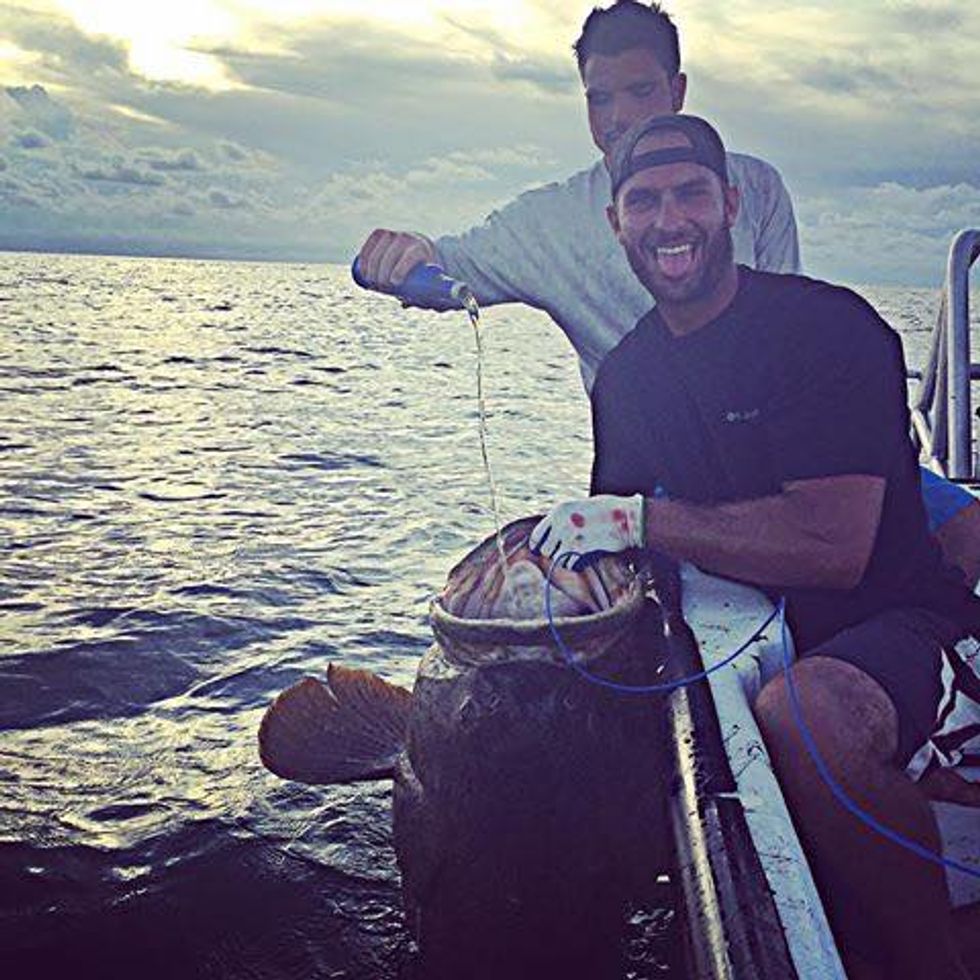 These boys are not only cruel; they and their group of misfit delinquents are dumb enough to post all of these pictures on social media. So while they might have gotten away with being evil if they kept these antics to themselves, they just had to brag about being horrible human beings.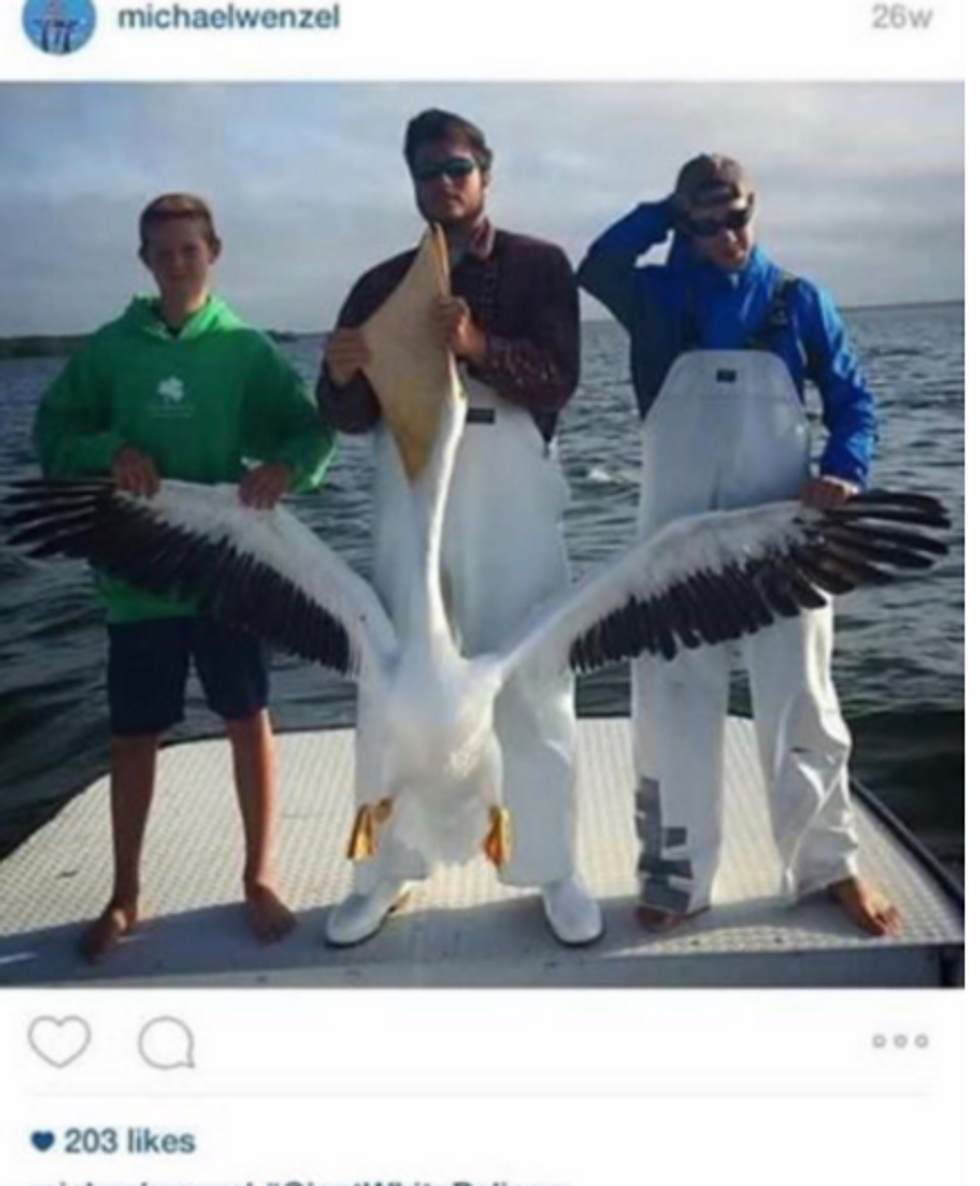 Friends of MTV's new show Siesta Key star Alex Kompothecras, these boys have gained fame, not the kind they expected in the new viva la stool era of notoriety, but fame nonetheless. They have gone incognito with their social media, changing their names, and some have outright deleted their accounts.But fortunately, these boys weren't as fast as the rest of America who went to screenshotting and sharing their heinous acts across all types of social media platforms
So far the Florida Wildlife Commission has yet to make any arrests, and the men in question have the audacity to ask for police protection during this time.
There has been difficulty determining whether or not the shark was dead or alive during the time it was being dragged, and that has made the difference in whether or not they were breaking any laws.
The good news is that these boys are on the radar of the rest of the legal fishing, hunting, and wildlife interacting world. They have gained notoriety, and have brought difficulty to all those associated with them. Social Justice in the social media era has helped bring attention to the things that other more official outlets might not legally be able to.
So Michael, Bo, and friends, we know what you look like, we are disgusted by your actions, and we will not rest until you are served with some kind of punishment that protects wildlife from you and people like you. That is a promise.