Lifestyle
Because there's nothing better at a restaurant than free bread.
746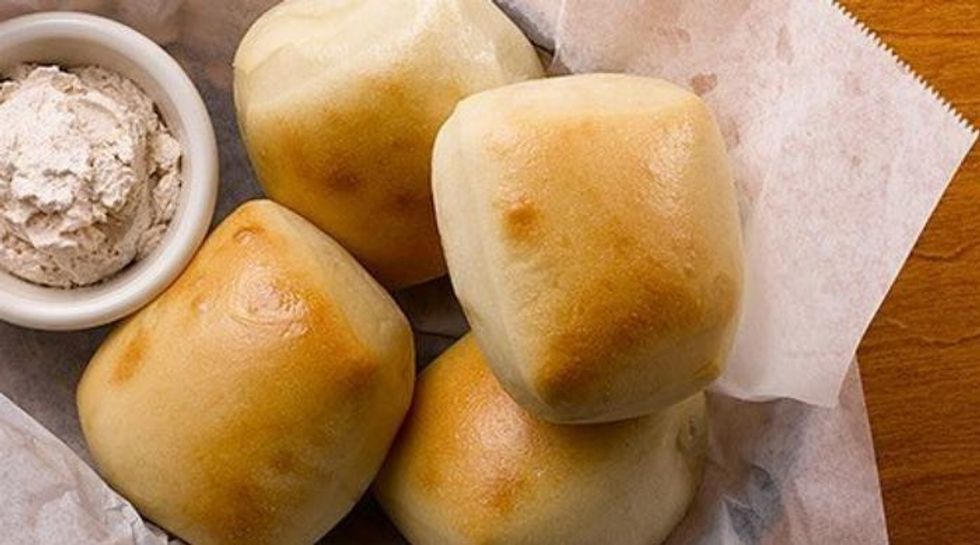 https://d2rd7etdn93tqb.cloudfront.net/wp-content/uploads/2018/04/texas-roadhouse-rolls-featured-042718.jpg
Let's be real for one second, carbs are good. They may not always be healthy, but they are amazing. There's nothing better in my opinion than going to a restaurant and filling up on free bread before my meal. But you might be wondering what is the best restaurant bread of all time? Well; as someone who loves bread, I feel that I have enough knowledge on this to give my opinion. So here is a ranking of 9 different restaurant's complimentary bread.
**DISCLAIMER: This is 100% my opinion, we may have different tastes and that's OK!**
9.Cheesecake Factory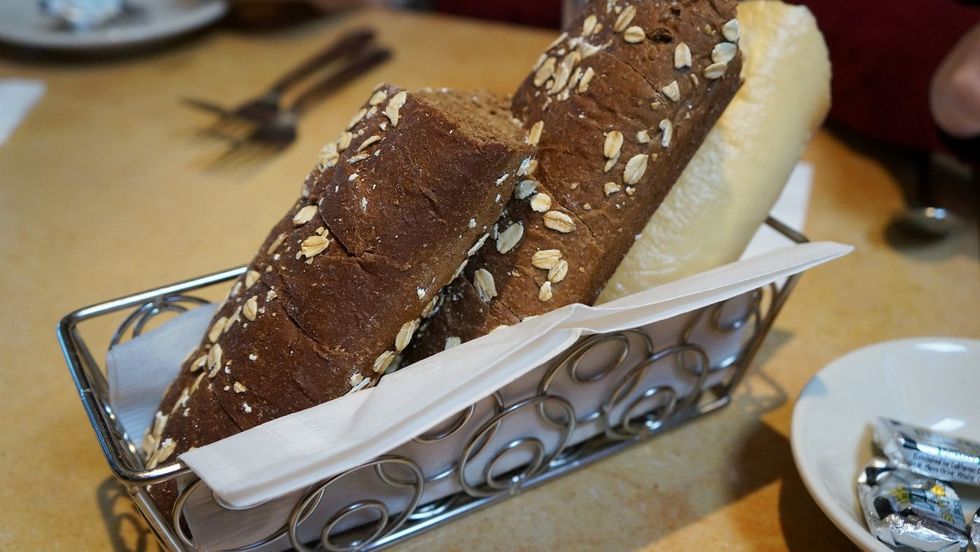 https://cdn.vox-cdn.com/thumbor/XG5T-Se528s0Qi5tQad_phj9KJY=/1400x788/filters:format(jpeg)/cdn.vox-cdn.com/uploads/chorus_asset/file/10082851/brown_bread_CF.jpg
I'm gonna start by saying that I don't think any bread on this list is necessarily "terrible", there's just bread that I like better than others. I don't eat at The Cheesecake Factory often because of how expensive it is, but when I do I feel it's generous of them to at least offer free bread. However, compared to all the other bread on this list this isn't my favorite. It's not horrible, but I'm personally just not a huge fan of huge oats on top of my bread. Also, the slices on the loaves are pretty small compared to some of the other bread.
8.Logan's Roadhouse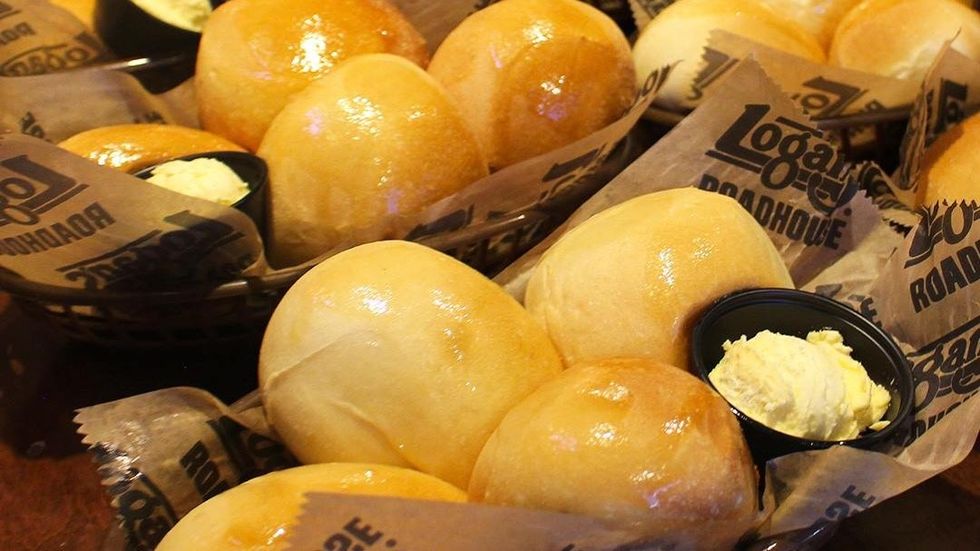 https://pbs.twimg.com/media/D4Xwm6UW0AISfEo.jpg
I kind of feel ripped off when I eat rolls from Logan's Roadhouse. Let's be clear on one thing here, this place is trying to be Texas Roadhouse. However, this place is not Texas Roadhouse at all, and their "copycat" rolls aren't doing them justice. They may look the same as the ones in Texas, but they taste completely different. To be honest, they just don't taste as good as the ones from Texas Roadhouse (more on those rolls later). Also, no cinnamon butter? No thanks.
7.Cracker Barrel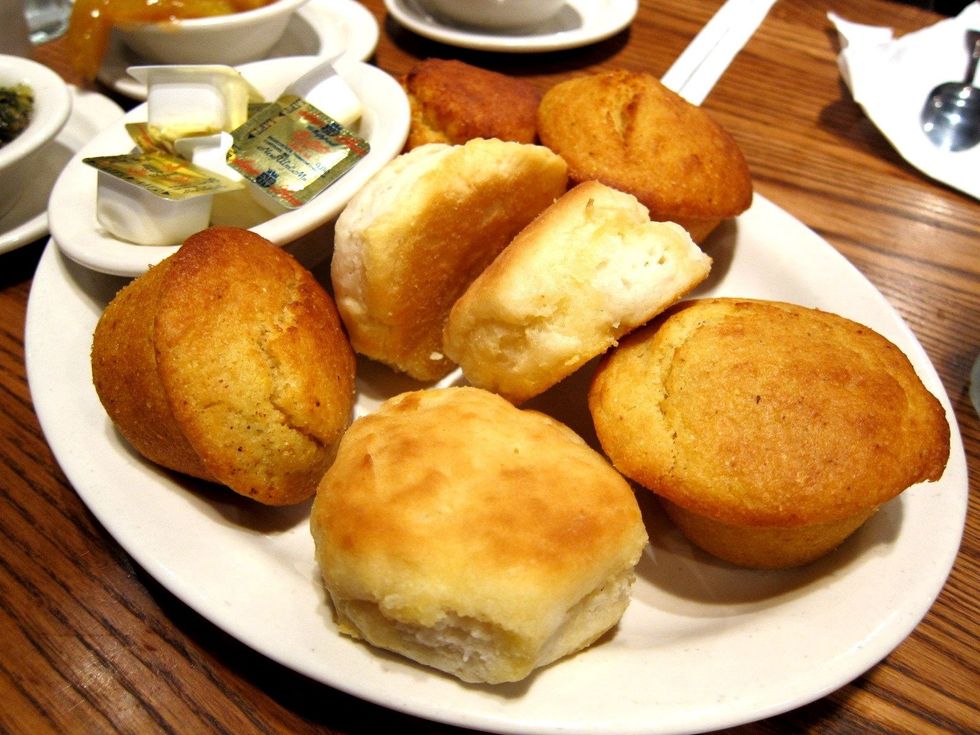 https://i.pinimg.com/originals/44/30/75/44307522817469d8ba4c30ea7024bb2c.jpg
Listen, I don't care what you have to say about Cracker Barrel. Some of you might like her while others may not be a huge fan of her. But let's agree on one thing, their biscuits and cornbread are good. Now I've personally never been a huge fan of cornbread, however, the one time I've eaten it here it wasn't that bad. The biscuits however are 100% amazing. They usually come out nice and fresh and when you put some butter on them, they are heavenly. Even if you don't like anything else about the place, at least you'll like their bread.
6.Macaroni Grill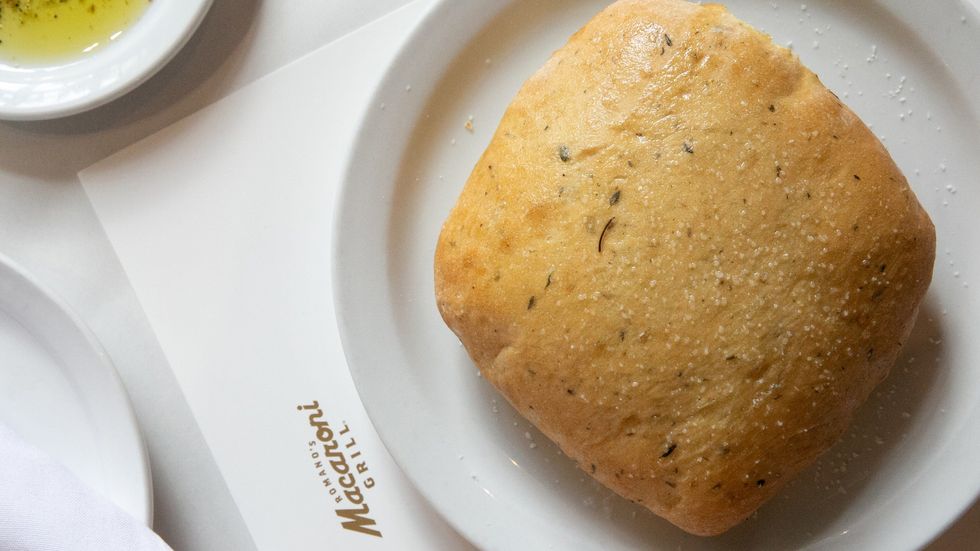 https://assets.bonappetit.com/photos/5cb5079b13060775b26fb446/16:9/w_2560%2Cc_limit/macaroni-grill-lede.jpg
Now look, I know that rosemary may not be everyone's cup of tea. However, the rosemary bread at Macaroni Grill is really good. In my opinion, I think the rosemary gives the bread a good amount of flavor without being overpowering. Pair that with the olive oil, and honestly, the taste is perfection. I defiantly think this bread seems to be very underrated and deserves more attention.
5.Carabbas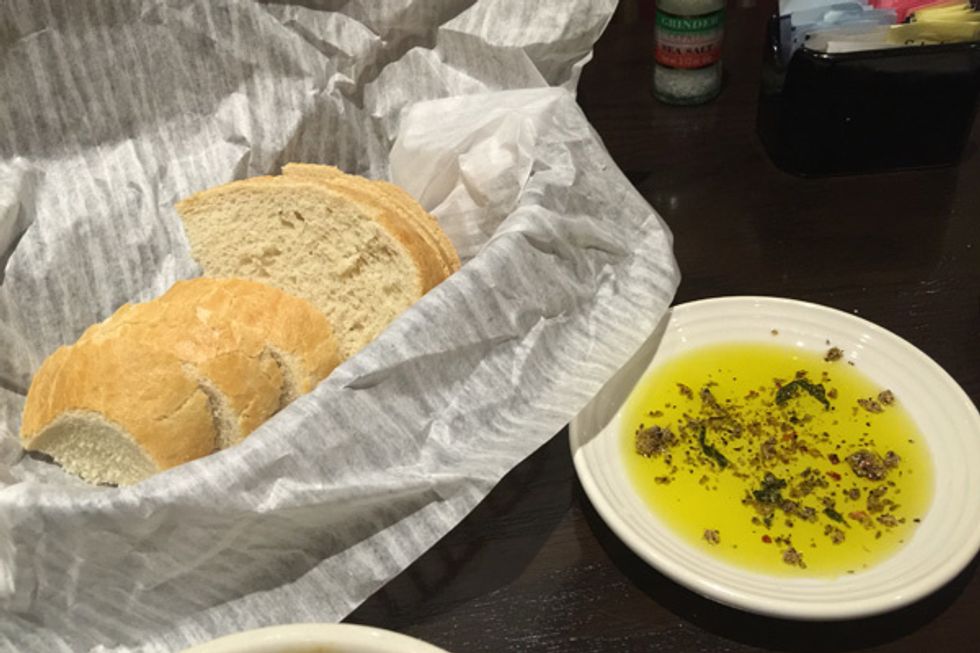 https://www.insidefortlauderdale.com/photos/carrabbas_bread_0415.jpg
I think Carabbas bread deserves a good middle spot on this list. Is it the king of all bread? No. But when I'm thinking of good Italian restaurant bread, this place is at the top of my list. I think that the bread itself is good, and it's even better with the olive oil mix that they use. It's nothing that's super special or anything, but it's still pretty good.
4.Red Lobster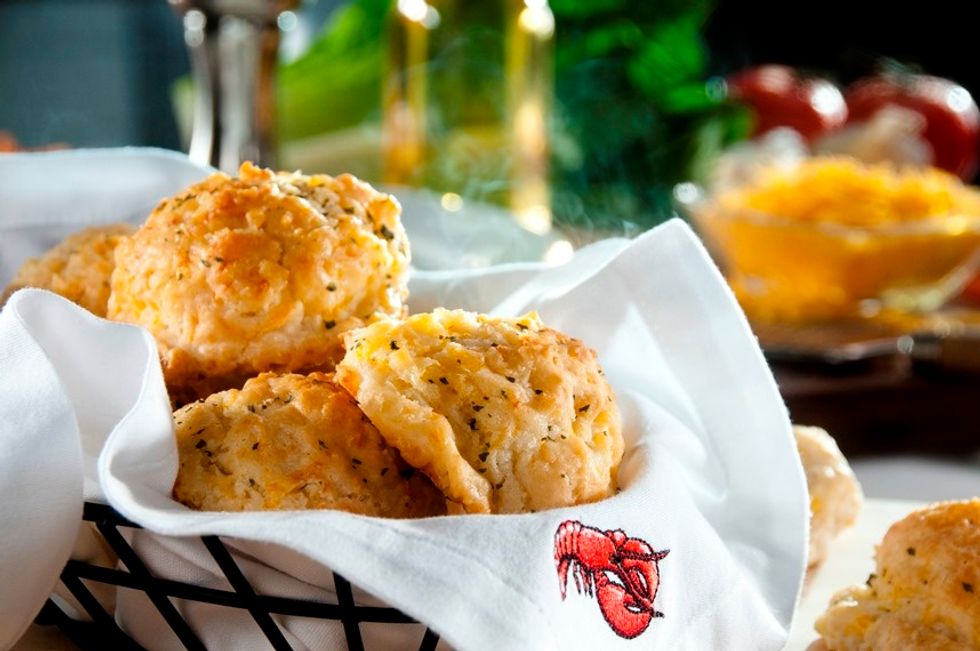 https://www.darden.com/images/404&type=blogFeatured
Now I know this might be number one for a lot of people, so don't get offended that I put this here. I'll admit that these aren't my absolute favorites, but I do still think they are really good. When you get them fresh, the combination of the cheese and the bread together just melts in your mouth and it's delicious. While I am not a huge seafood buff, I will say that the cheddar bay biscuits are one of the few pluses of going here.
3.Outback Steakhouse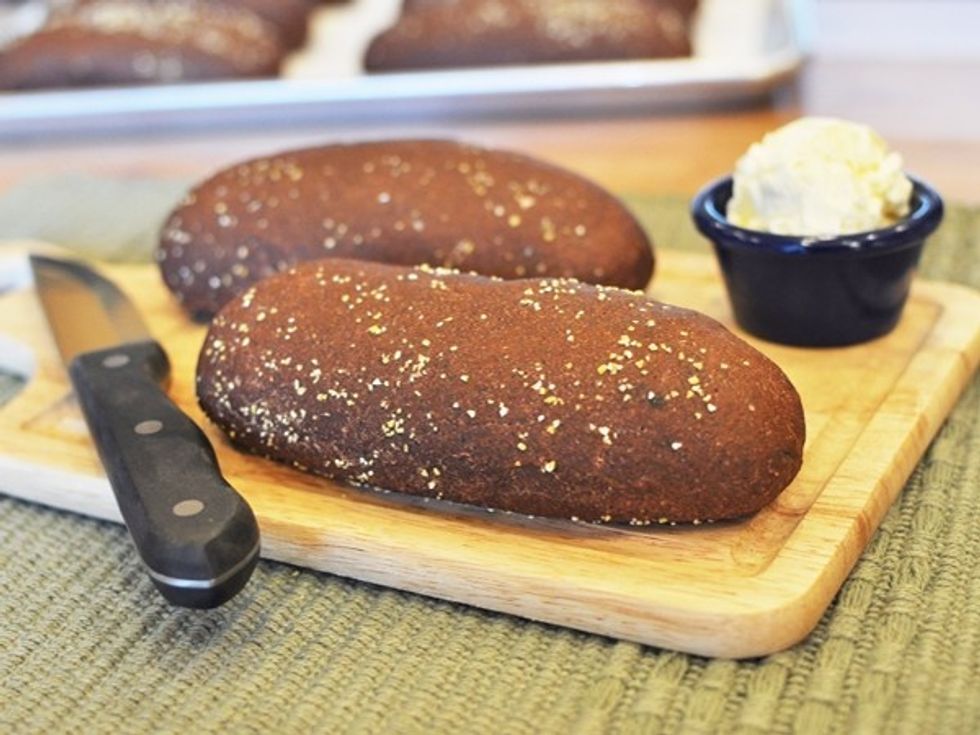 https://topsecretrecipes.com/images/product/outback-honey-wheat-bushman-bread-copycat-recipe.jpg
I think this ranking may come as a surprise to some, but I absolutely love the bread at Outback Steakhouse. For some reason over the last few years, I've grown a huge liking to the taste of the bread here. The honey wheat bread along with its whipped butter just has a good combination to it. Honestly, it's a solid bread for a resturant.
2.Olive Garden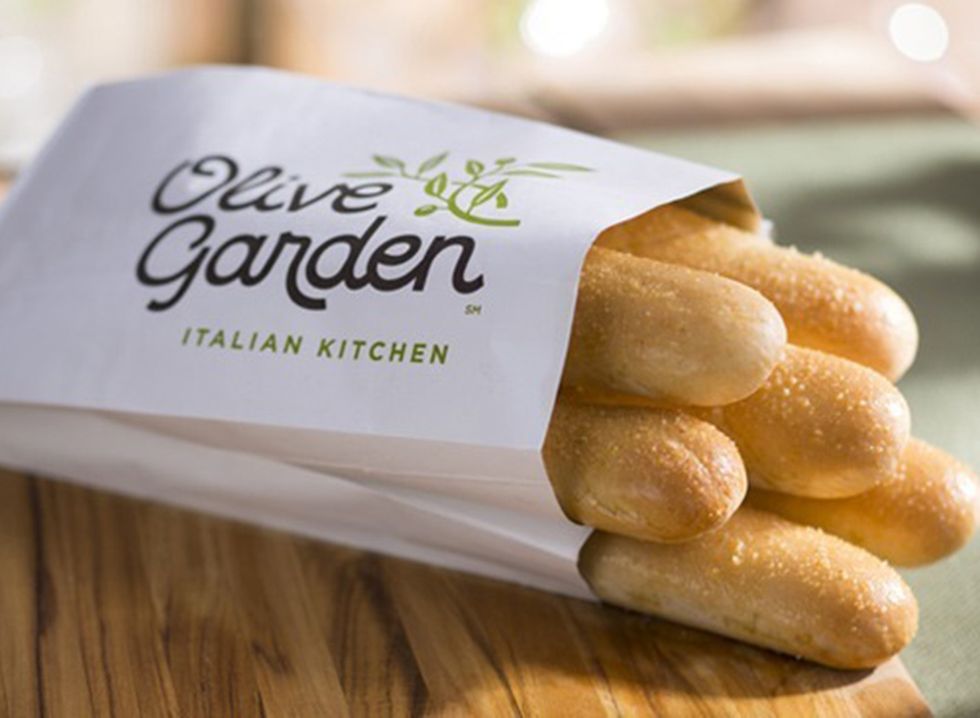 https://i1.wp.com/www.eatthis.com/wp-content/uploads/2019/04/Olive-garden-breadsticks.jpg?fit=1200%2C879&ssl=1
Coming in as the runner up on this list, Olive Garden breadsticks are just addicting. Each breadstick is just amazing with every bite you take. I'll admit, I've had times where I could barely eat my actual dinner just because I completely filled up on the breadsticks beforehand. You really can't go wrong with the breadsticks at Olive Garden. Also, did someone say unlimited? Because Olive Garden sure did.
1.Texas Roadhouse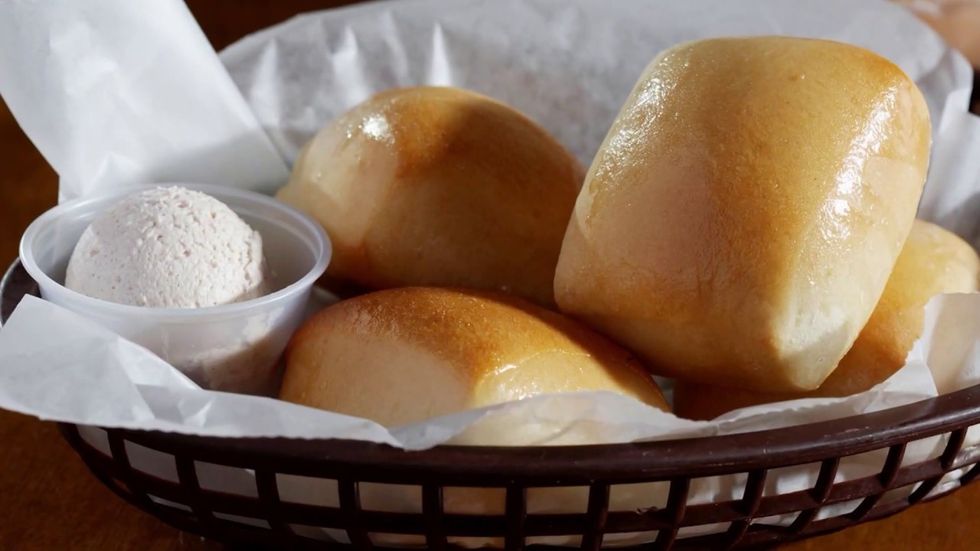 https://i.ytimg.com/vi/E8h1pTXqtMk/maxresdefault.jpg
The top tier of all restaurant bread just has to go to Texas Roadhouse. Being a vegetarian, you wouldn't think that I'd have any reason I'd want to go to a Texas Roadhouse. That is where you are wrong though because I could never turn down an opportunity to have some Texas Roadhouse rolls. They're nice, soft, and buttery, and when you pair them with their cinnamon butter they are out of this world. I don't care if I don't want anything else on the menu, I would be totally fine visiting Texas Roadhouse for their rolls alone.
Keep Reading...
Show less