Entertainment
After all these years, I'm still a sucker for the Jonas Brothers.
131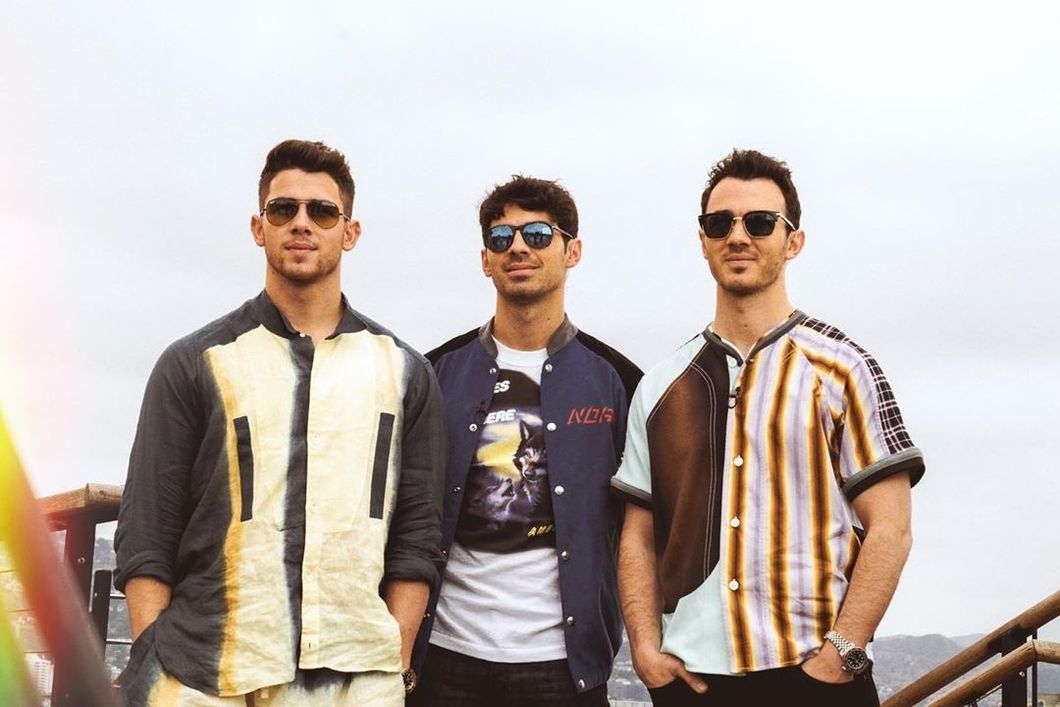 If your childhood was anything like mine, you've probably heard of a little band called the Jonas Brothers. They had some of the catchiest songs of that era of pop music, like "Mandy," "Year 3000," and "Burnin' Up." Every girl around the world seemed to have fallen in love with the Jonas Brothers, including myself. I knew every song, had every album of theirs and sang their songs so loudly every night it's a marvel my family didn't unplug my stereo. I've pretty much always been a fan of them to some degree even though a lot of people started to almost hate them because of their association with the Disney Channel.
The Jonas Brothers released their final album, a woefully underrated gem called "Lines, Vines, and Trying Times," in 2009. After that, they pretty much disappeared from everyone's radars. Nick found success with a solo career and a few stints on Broadway and in the movies, while Joe formed his band DNCE, and they became pretty popular, as well. Kevin went off to raise a family on his own, and that seemed to be the end of the Jonas Brothers as we knew them.
But then, on February 28, 2019, the Jonas Brothers officially announced they were reuniting as a band for the first time in six years. They released "Sucker", which became their first song to reach Number One on the Billboard Hot 100. Not only did they gift us with this fantastic song, but they also announced a brand-new album "Happiness Begins" (which is a great album), a new world tour and a new documentary on Amazon Prime called "Chasing Happiness." What was so surprising about all of this was that the brothers seemed to storm on the scene out of nowhere. I remember feeling ecstatic when I heard this. I had missed the Jonas Brothers, and apparently, a lot of other people had, too.
The documentary opens with Kevin, Joe, and Nick sitting together on a private beach in Australia reflecting on how they had spent a year together traveling the world and reconciling their broken relationship as brothers. They sat together and talked about how they had gotten to this point in the band's history, starting with the very beginning.
The brothers were all very close growing up, especially as they all pursued their own creative dreams. Nick and Joe both performed on Broadway, and Kevin starred in commercials. They also started their musical career together, going from a steady recording contract with Sony, to losing said contract (and their house), to performing in malls and small clubs along the East Coast in order to simply make enough money to last the week, to finally getting discovered by Disney and crossing the threshold into superstardom.
The brothers didn't shy away from talking about what split the band apart, either. Nick was almost heartbreakingly honest about how he wanted to pursue his own solo career because he felt restrained by Disney's regulations. And if that wasn't sad enough, Kevin and Joe both talked about how they felt so betrayed by their best friend and left out of what could have been an amazing experience for all of them. There were tensions between them for years until Kevin finally said the words that made tears involuntarily spring into my eyes: "Hey brothers, do you want to get together and do something awesome again?"
It's moments like this that made me fall in love with this documentary, and the Jonas Brothers, all over again. Their road to stardom wasn't an easy one. They went from being yelled at by older mall patrons to performing in stadiums with hundreds of thousands of people screaming their names and singing along to the lyrics they had written. They got to live their dreams and, most importantly, do what made them happiest. They got to pour all their creativity into projects that meant so much to themselves and to millions of people around the world.
"Chasing Happiness" was all about how they wanted to do all that again. They wanted to create music that came from the heart and made them happy. I know I'm certainly happy they're back. I thought my social media was going to explode the day they announced their reunion. Even my little brother (who hadn't really listened to the Jonas Brothers), turned to me one night after they released "Sucker" and said to me, "You know Bailey, I just really missed the Jonas Brothers. I'm happy they're back."
Maybe it's nostalgia. Maybe it's a fresh new sound on the radio that doesn't heavily rely on autotune or inappropriate themes to get attention. Or maybe everyone is just happy that a brotherly relationship has been restored, and all the brothers are happy, which is so rare to see in Hollywood these days. Whatever it is, the Jonas Brothers are happy to be back living their dream together, and that's enough to make me happy, too.
Be sure to check the newest documentary "Chasing Happiness" on Amazon Prime!