Before he announced his campaign for the Democratic presidential nomination, Mike Bloomberg was the mayor of New York City. Now that Bloomberg is officially running for president, records of his time as mayor have come under renewed scrutiny, with one of his signature policies, "stop-and-frisk," receiving a good deal of criticism. This program involved the controversial police practice of temporarily detaining, questioning, and searching New York City residents — residents who were disproportionately black or Latino.
Since November 2019, Bloomberg has apologized repeatedly for stop-and-frisk. However, Bloomberg often omits facts about his history with the policy. He proclaimed that there had been a 95 percent reduction in the use of stop-and-frisk. But he didn't specify that the sharp decline came only after a 605 percent spike of the use of stop and frisk in the first 10 years of his time in office. The billionaire also said in a 2011 interview with PBS NewsHour that "There's this enormous cohort of black and Latino males aged, let's say, 16 to 25, that don't have jobs, don't have any prospects, don't know how to find jobs, don't know that the — what their skills sets are, don't know how to behave in the workplace, where they have to work collaboratively and collectively."
Users on Twitter began to share stories with the hashtag #MyBloombergStory in retaliation to Bloomberg's recent comments about his history with stop-and-frisk. Each story highlights how nonwhite residents of New York were targeted and mistreated by the NYPD, which was under Mayor Bloomberg's oversight during his time as mayor.
Here are some of the tweets: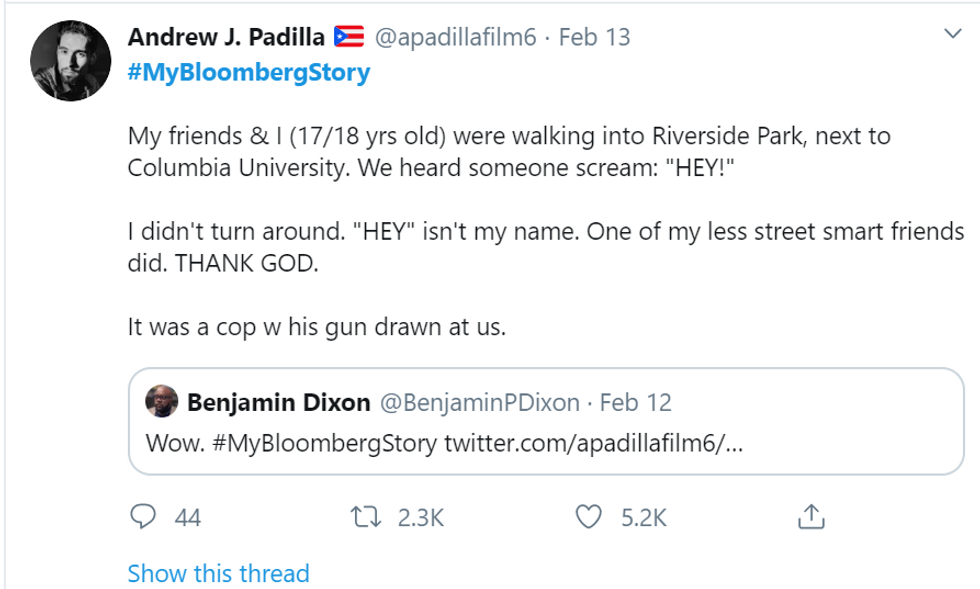 Twitter Users talk about what happened to them under the stop and frisk policyhttps://twitter.com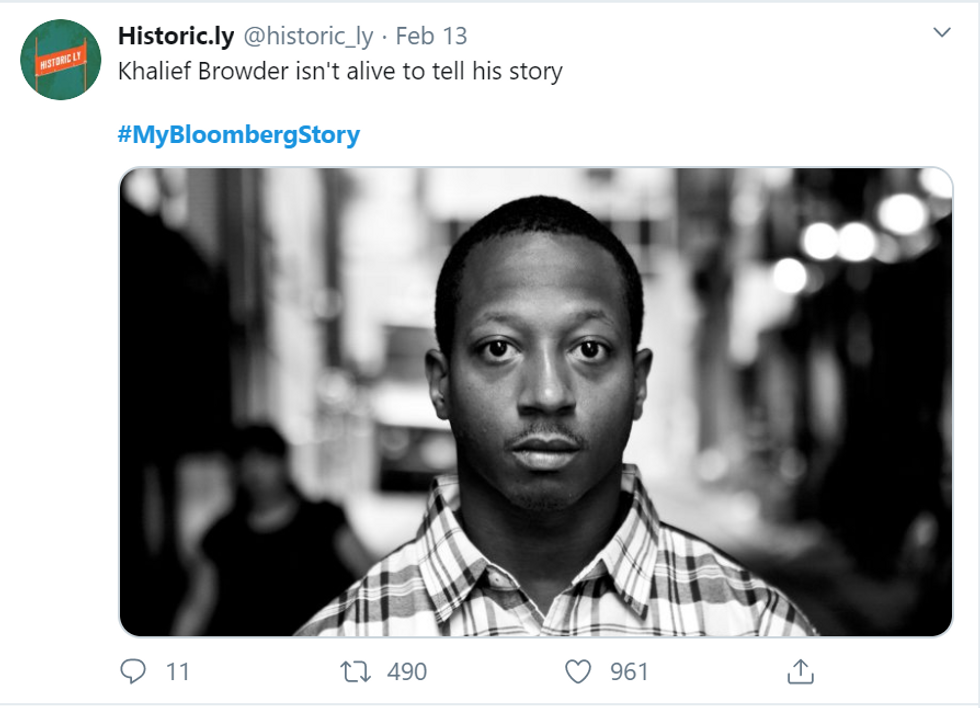 https://twitter.com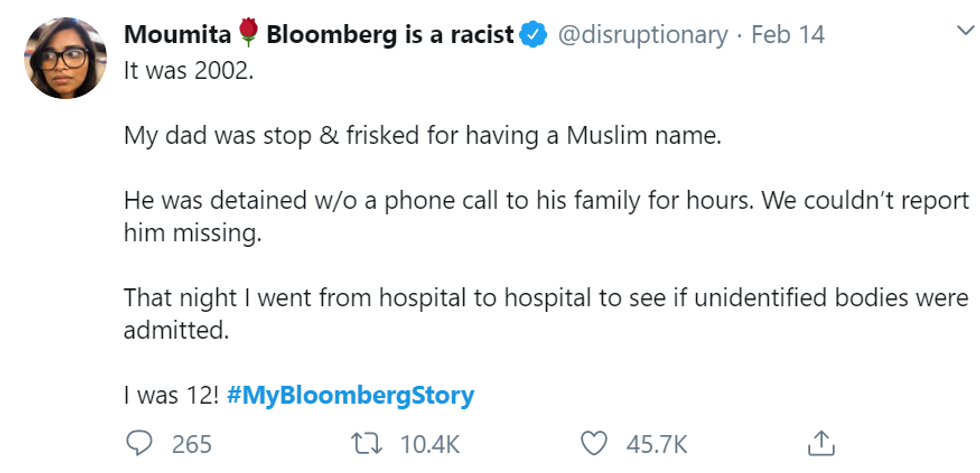 https://twitter.com

https://twitter.com

https://twitter.com

https://twitter.com