If you are from Cincinnati or have friends from Cincinnati, you know of the city's divide on whether Gold Star Chili or Skyline Chili is better. It can tear apart friendships and families; the divide just never seems to stop. However, I don't understand the comparison because Skyline is obviously way superior to those other guys.
1. Skyline Customers are loyal.
A milestone worth celebrating! Our friend Luke kept track of each visit he's made to Skyline in 2018, and this week… https://t.co/MV6eIuKkks

— Skyline Chili (@Skyline Chili)1539112142.0
Cincinnatians are super loyal to the things started in their hometown. Just look at Graeter's, Frisch's, and most importantly, Skyline Chili. I worked at Skyline for around two and a half years, and our regulars were honestly the best. We got to know their lives and watched their kids grow up (which was especially fun because it meant less cheese being thrown on the ground for us to clean up — hopefully).
2. Obama visited Skyline  — Not Gold Star.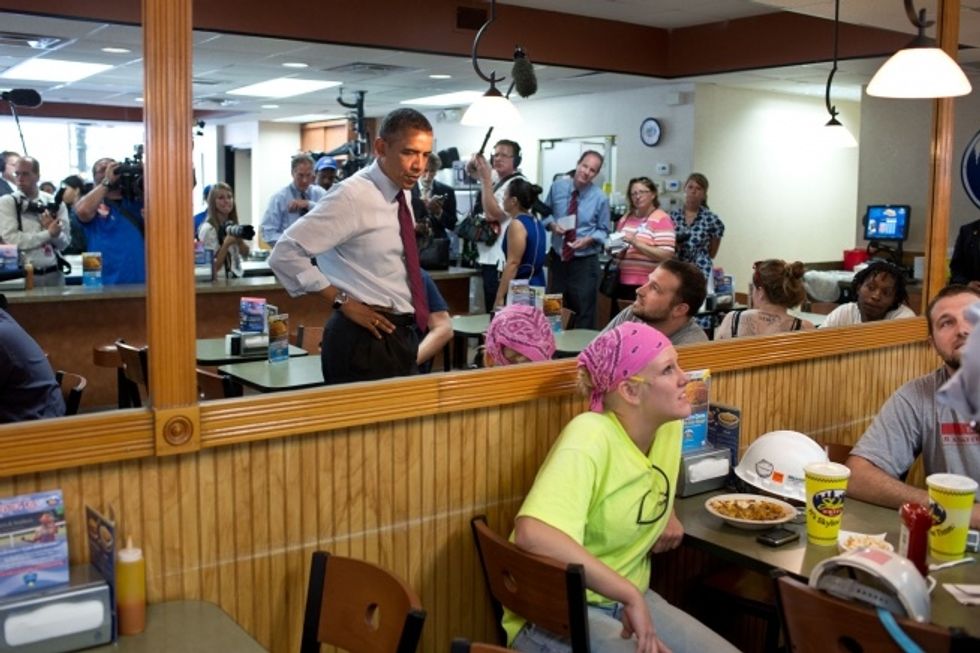 Former President Barack Obama stopped at Skyline Chili in Cincinnati on July 16, 2012.
Obama White House Archives / Photo by Pete Souza
I mean his decision just says it all. Skyline is good enough for presidents, Gold Star just isn't.
3. The Cincinnati Reds sell Skyline.
Thanks to the Reds for a fun year. We can't wait to serve up more Cheese Coneys next season! 📷: @Reds https://t.co/zv2VrNfBjS

— Skyline Chili (@Skyline Chili)1538346721.0
OK, so the Bengals sell Gold Star, but let's be real here, what is America's favorite past-time again? Oh yeah, that's right, watching a baseball game, Skyline cheese coney in hand.
4. It's not "My Girl," it's "Skyline."
The hit song "My Girl" by The Temptations was famously used in an ad by Skyline Chili and placed the word "Skyline" where "My girl" used to be. I remember singing this in my elementary school music class, and I didn't know there was another way to sing it until I was much older than I'm proud to admit. Gold Star's marketing just doesn't stand up to the challenge.
5. Skyline has more restaurants.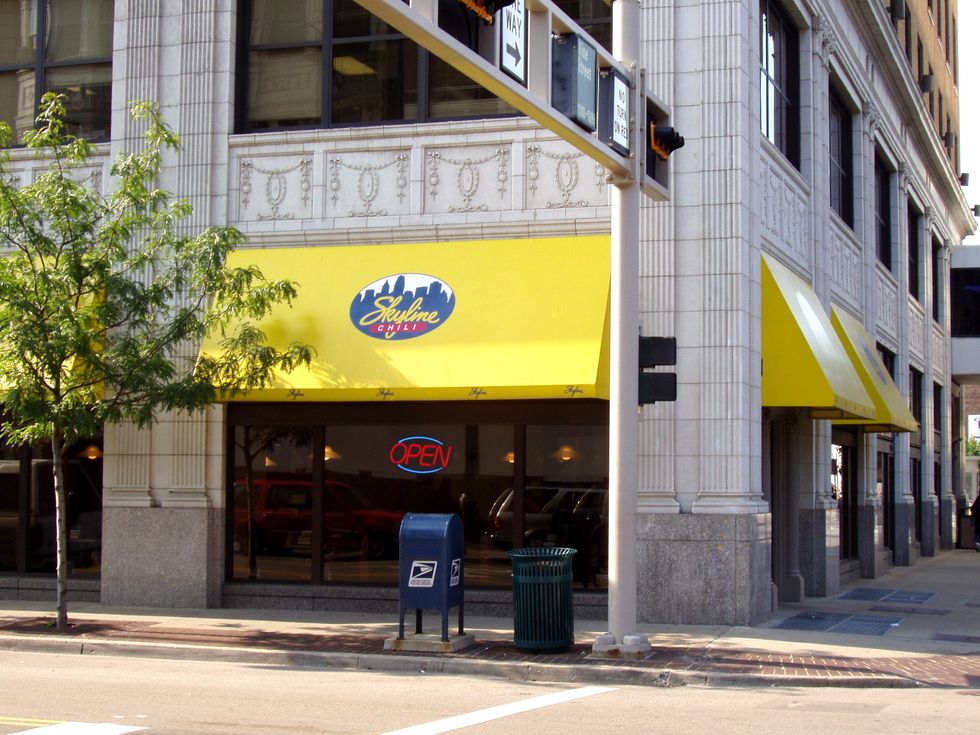 Gold Star has a whopping 85 restaurants in the area while Skyline has 152 locations. Keep in mind that the majority of these restaurants are only in southwest Ohio, with some in Kentucky and Indiana. When I was growing up, there were four different, high-quality Skyline locations within 10 minutes of my house, as compared to the one not-so-clean Gold Star Chili.
If you aren't sold, I would be more than happy to recommend going to your local Skyline Chili if you live in the area because I assure you that you won't regret it.