After recently becoming an owner of an iPad, I must say that I am the happiest I have ever been in my note-taking career thus far. Not only am I happy with the opportunity to make my notes even more aesthetically pleasing, but now I no longer have to lug around a small village worth of papers and textbooks— everything is easily accessible in this convenient 9.7 inch screen. Although the iPad and Apple Pencil combo may be pricey, it is definitely worth the investment.
Lighter load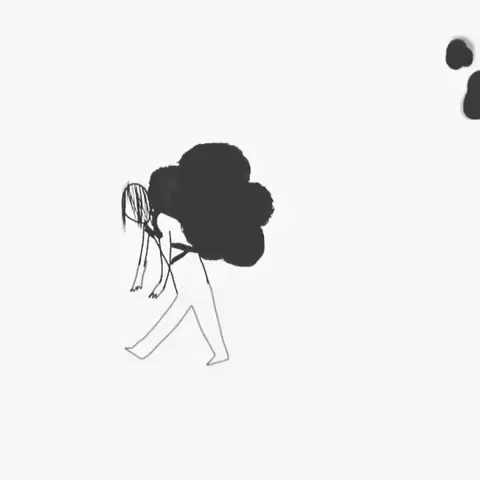 As a double major in both engineering and medicine, I found myself carrying entirely too many notebooks, worksheets, and textbooks on a daily basis, which truly began to affect my health. I often experienced back aches, and tension knots in my neck because of the load I was bearing. Now, with being able to just carry my iPad, my laptop, and a single notebook, I find myself forgetting that my backpack is even there. I am able to walk across campus without a care in the world, and not an ache in my back.
 Better Organization and Accessibility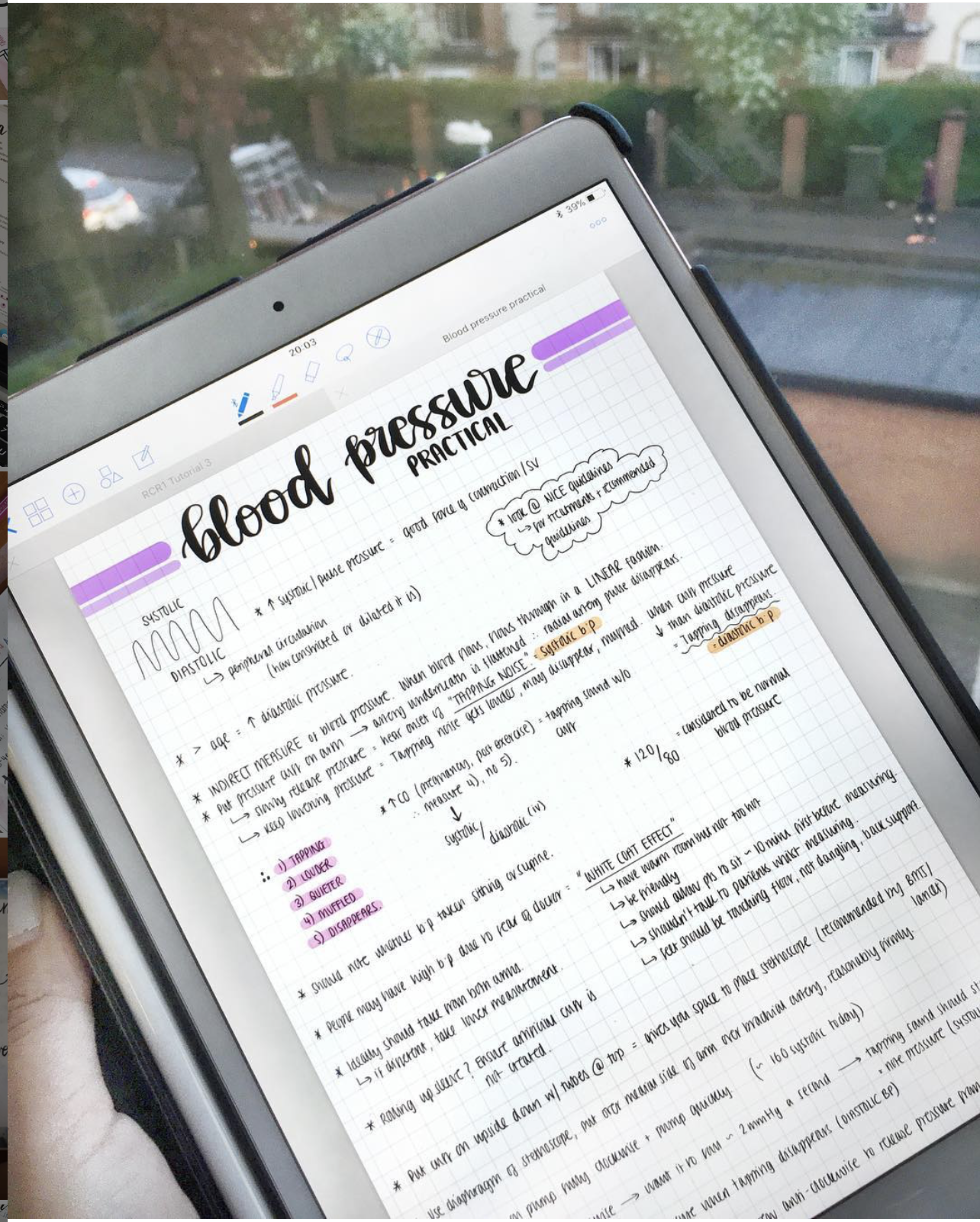 https://www.instagram.com/p/BiC5T8TBMn0/
With apps such as GoodNotes, Notability, and OneNote, you will be able to easily organize all of your in notes into one virtual folder that you can access from any other platform. This is helpful for studying on the go and studying in general. Just imagine, you are running late and forgot your laptop, or you forgot your charger at home and would really like to access your notes— you can now simply pull up your handwritten notes on a nearby computer, on your phone, or even another tablet/iPad, instead of frantically running back to your dorm as you might have before. In addition, apps like these allow you to lose the 1,001 highlighters and felt pencils that were once necessary to make your notes colorful. With the help of note-taking apps, an infinite gradient of colors are suddenly at your fingertips. This is a great learning tool for any major.
 Solidifying information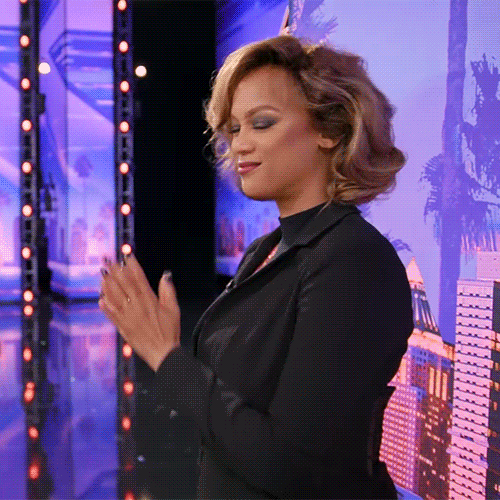 It is proven that students are more likely to retain information by handwriting their notes. However, with the "paperless" culture, most students lean towards using their laptops for note-taking. Using an iPad provides a happy medium; you are able to be environmentally friendly by remaining paperless, while still utilizing the best study methods possible. Who says you can't save the trees and study hard?
 Screen functionality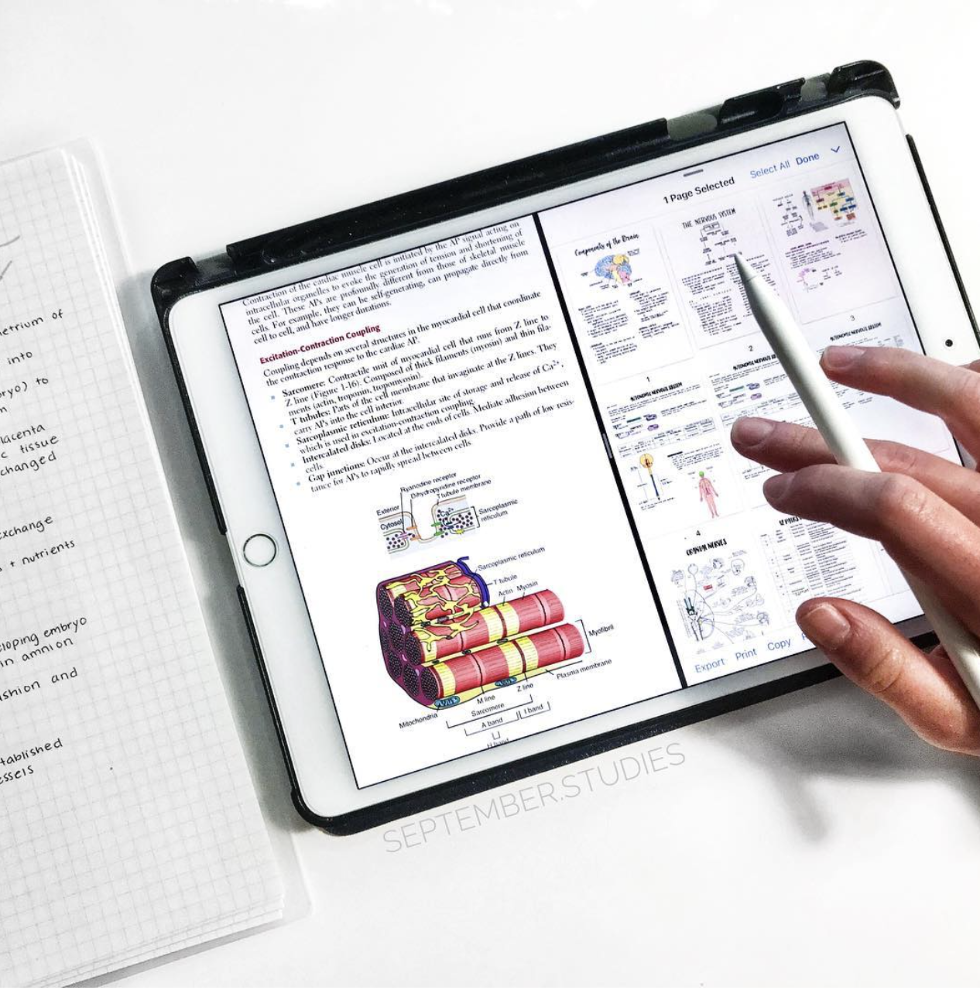 Instead of having to share your computer screen between your Netflix window and your learning portal, video streaming apps on the iPad (such as Netflix, Hulu, and Amazon Prime Video) allow you to utilize a picture in picture feature placing your favorite show in the corner of your screen for your viewing as you study/take notes. In addition, through the built in feature, you can easily split your screen between your textbook and your notes which is extremely helpful and interactive.
Motivation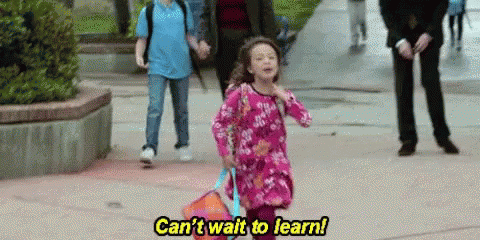 https://tenor.com/view/learning-cant-wait-to-learn-gif-9334907
Being able to personalize your notes, color code, insert photos videos, and simultaneously watch Netflix while studying from a split screen are all the more reasons to want to pick up your iPad and study. I now find myself eagerly ready to get to work, and excited to trudge through my typically boring textbooks, solely because I am able to interact in a new way with my curriculum. Being able to have access to my text, my notes, and a voice memo from lecture all on the same screen also allows me to absorb as much information possible making me feel entirely more productive with my study time.