Okay while nothing is technically confirmed yet, we know the two have officially talked about collaborating. I mean Shawn has gone as far to say, "It's 100% going to happen" when he was talking with ET Canada.
When Niall Horan Met Shawn Mendes |The Biggest Weekend youtu.be
So far all we know is that ever since they met in person at the 2016 AMAs the two have been best friends ever since.
Honestly, this is the bromance I never knew I needed.
Not to mention the 5 year age gap seems to have nothing on them (aka I have a chance, people!)
Both artists have had quite the success over the year and those talents combined will only give way to a phenomenal single. The men have similar enough styles to create something that could work on either of their albums…or better yet they could just write two songs.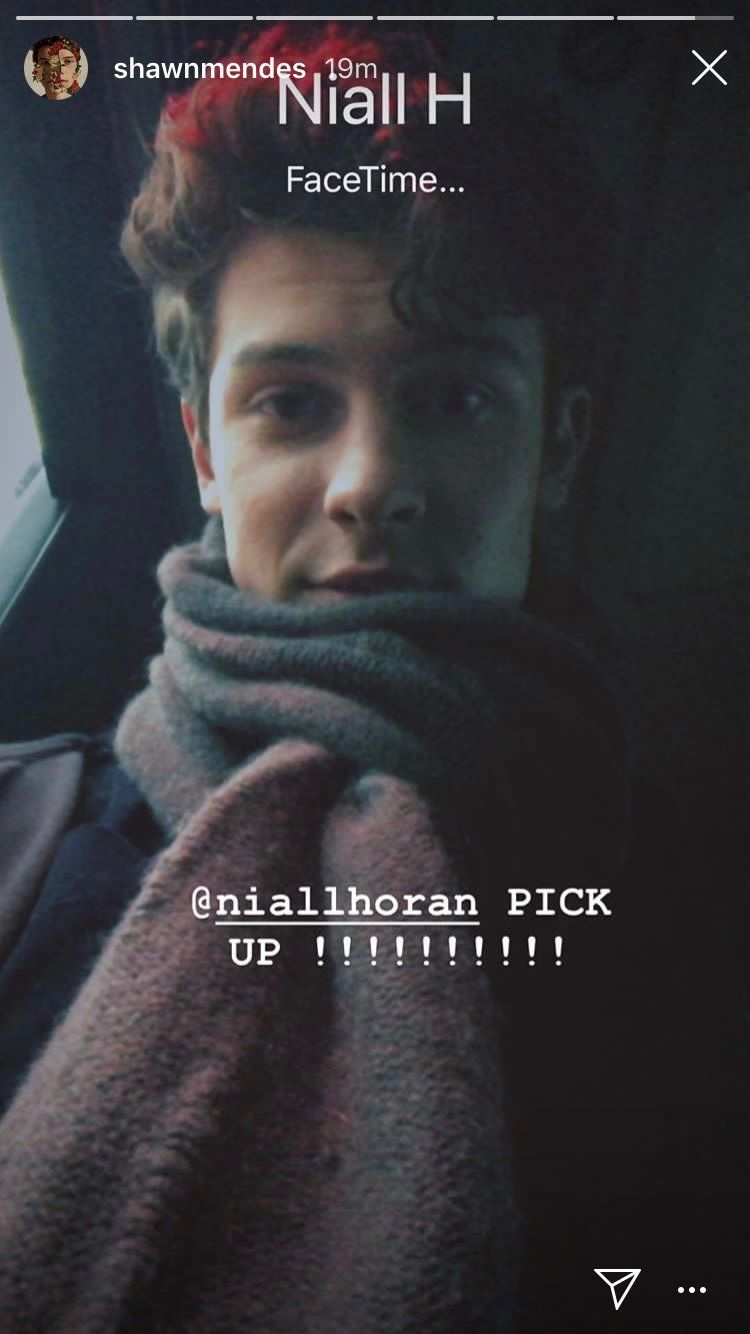 Instagram
As of mid-December, about a week or so after Shawn confirmed we will eventually get a single, Niall tweeted how wrapped up in his writing he's been. Although it's assumed he's working on the follow up to his number 1 debut album, Flicker, there's a chance this is where we'll hear the Niall and Shawn collaboration.

Not to mention, talks of this collaboration comes just after Shawn has been nominated for his first two Grammys. Unfortunately, that's something Niall nor One Direction has ever been able to do since their boyband influence is still holding them back.
All I'm saying is that this single is exactly what the world needs.