Welcome back
Sign in to comment to your favorite stories, participate in your community and interact with your friends
LOG IN WITH FACEBOOK
News
Crypto Winter Hangs in the balance after the crash of Bitcoin!
917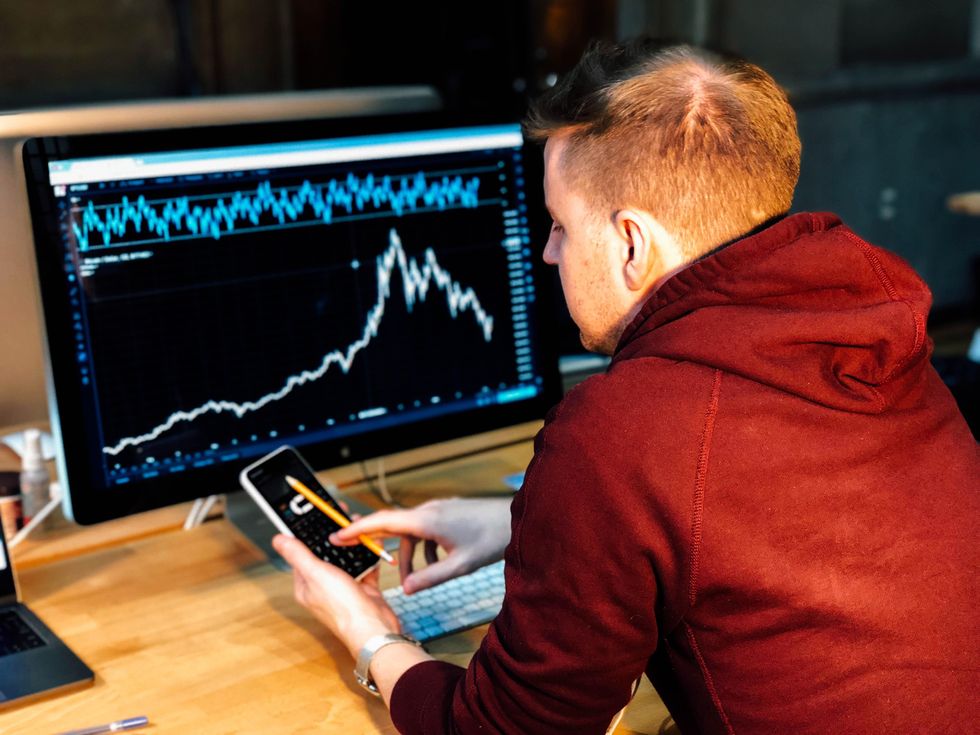 For the time being, the Bitcoin price losses had behaved similarly to those of tech stocks - but then developments around the stable coin Terra USD and the associated Luna Coin dragged the crypto market down in the middle of this month, which is why we can now speak of a crash with a clear conscience.
However, the market has already experienced many ups and downs, and it was not uncommon for a "crypto winter" to be followed by an even bigger high.
On top of that, several other factors play a role in this crash, such as the multiple industries that already use cryptocurrencies on a daily basis. A clear example is the iGaming industry, with Slotsia - your guide to quality casinos - demonstrating the immense amount of platforms that accept cryptocurrencies for both deposits and withdrawals.
Overall, data shows that Bitcoin has already been declared dead 449 times, only to be resurrected afterward. And even this crash won't spell the final end for cryptocurrencies, as Bitcoin-critical author David Gerard explains in an interview with tech medium Wired.
Greed is a Dog
The reason, according to Gerard, is a simple one: there will always be greedy and gullible people looking to make a quick buck - and as long as there is, it will always happen after a price drop that investors will be lured in and cause the price to rise again through purchases. He also does not shy away from the comparison with tulip bulbs.
In the process, he says, there are always giddy projects that use supposedly unfair methods to get the money of gullible hangers-on - and the Terra project has now also received lawsuits.
"I'm not saying you can't make a fortune in crypto," Gerard says: "But you're betting on being a smarter shark than the sharks who built Shark Tank."
Unregulated Market
A particular factor in this environment is the fact that cryptocurrencies are an unregulated market, but many investors mistakenly treat them like a regulated market.
This is where lawmakers are gradually starting to take countermeasures. ECB President Christine Lagarde, for example, recently made derogatory comments about Bitcoin while at the same time beating the advertising drum for the digital euro.
A complete Bitcoin ban, originally planned for the EU, was ultimately rejected - at least for the time being. However, the remainder of the draft law, which provides for the regulation of cryptocurrencies in the EU under the name "Markets in Crypto Assets" (MICA), was accepted.
According to Gerard, the upcoming regulation - even in other economic regions like the US - is a good thing.
This is because it should prevent crashes in the crypto market from dragging down an entire economy. He also believes that financial institutions should be prevented from integrating cryptocurrencies into retirement products.
Benefits in the Real World?
Aside from the speculative aspect, the question is whether Bitcoin will have any use in real life - as a means of investment or payment, for example. After all, the project's initiators started out with the ambitious plan of creating a decentralized monetary system without central banks.
Gerard is skeptical here and emphasizes that any plans for the future are formulated in the subjunctive - and could, therefore, turn out to be castles in the air.
In this context, a video in which a crypto user buys a beer in El Salvador also made the rounds at the end of 2021. The process is rather slow - to say the least. An entirely different question is whether the blockchain technology behind Bitcoin can be applied in real life.
It can be used, for example, to conclude contracts in a forgery-proof manner and to document ownership of works of art and real estate. Multiple countries are also working on numerous projects that show a lot of potential.
Here, however, Gerard notes that all of these scenarios do not necessarily rely on blockchain, but could also work without it.
So, What Now?
Futures are difficult to conclude. Something unexpected always happens, especially in the mysterious environment of cryptocurrencies. Moreover, 2022 is not the calmest year either.
What we do know is that this crash can by no means be called the death of Bitcoin and the other coins.
In fact, many hopeful investors are seeing this crash as their future harvest for when cryptocurrencies recover. So, it will only be a matter of time until we are once again immersed in news about the promising future of coins.
Keep Reading...
Show less
Featured
Inflation… It's on the mind of every business owner and consumer today. The sharp rise in inflation has everyone wondering how high the rate will go and how it will affect the economy and their bank accounts.
1067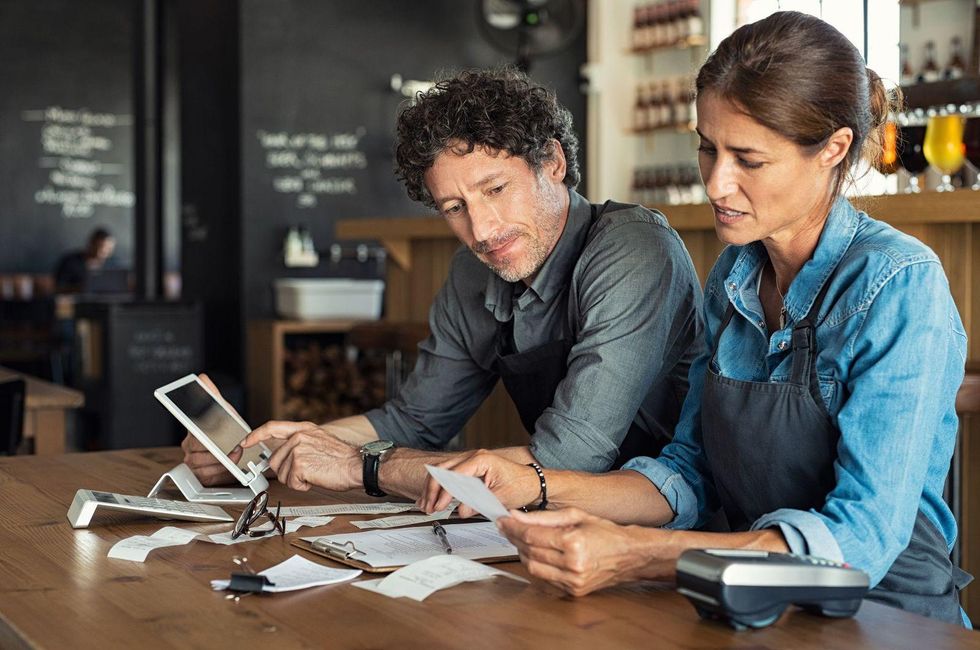 iStock
Some companies are choosing to respond to inflation by simply "waiting it out" and hoping it doesn't inflict too much damage on their bottom line. But that approach tends to fall short in a couple of ways. First, doing nothing likely means your company, customers, and profits will suffer. Just as importantly, taking no action can leave you and your employees feeling helpless.

A better approach, which can address both of the failings of a "sit tight" mentality, is taking action to reduce the impact of inflation on your business. That can include everything from educating yourself on inflation and why it occurs to contacting a business insurance company like biBERK to make sure you've got adequate coverage for assets that now have a higher replacement value.
Understanding Inflation
What is inflation? Why does it occur? Many (perhaps most) people can't answer those questions other than to say it makes a trip to the grocery store more expensive.
As a business owner, you may find it helpful to learn a little more about this powerful economic force.
The inflation rate measures how much the cost of goods and services increases over time. It's calculated using the price of a specific set of goods and services as captured in the Consumer Price Index, Producer Price Index, and others. Economists talk about it as a percentage. For example, the current inflation rate is a little over 8%.
The frustrating thing for people affected by a rapidly rising inflation rate is that although governments understand it, inflation typically doesn't respond quickly or precisely to steps they implement to reduce it. Plus, rapid deflation and the sudden price decreases that come with it can adversely affect the economy by increasing unemployment and producing other undesirable outcomes. Consequently, governments have to be careful in how they counteract inflation.
As for our current high inflation rate, many economists attribute it to the reopening of economies worldwide in the wake of the COVID-19 pandemic. To reduce the financial "squeeze" on businesses and consumers, the U.S. Federal Reserve is working to bring inflation down to around 2%. How quickly and effectively the Fed can achieve this objective remains to be seen.
How to Protect Your Business From Inflation
While there is nothing any company can do to exempt itself entirely from the effects of inflation, there are actions you can take to at least shield your business from them, including:
Automating business processes. Most companies have tasks currently performed by employees that apps and other business tools can complete faster and more accurately. Automating those tasks means they can be done more cost-effectively.
Improving cash flow. Paying more for materials due to inflation can drain a company's cash reserves, which is unsettling for any business owner. You can offset this effect to a degree by focusing on collecting outstanding debt and working with your customers to obtain payment on invoices more quickly.
Reviewing service contracts. You may be paying more than you should for the services your business uses. If so, it can be helpful to renegotiate those contracts or find other providers. Every bit you save adds up and can help offset inflation-driven price increases.
Assessing your supply chains. Supply chains, like service contracts, can become bloated over time. You might find in reviewing yours that you can save a significant amount of money by making changes in where you obtain your raw materials, parts, supplies, etc.
Evaluating your business insurance coverages. Inflation can drive up the replacement cost of business assets. The last thing you need right now is to suffer a covered loss only to discover that your policy limit is lower than it should be, and you'll end up with an out-of-pocket cost. Now is a great time to reach out to your insurance company to talk about your policy limits and adjust them if appropriate.
Don't Get Overwhelmed by Inflation
A high inflation rate hurts everyone. But you can minimize the financial pain by being proactive in operating and protecting your business.
Keep Reading...
Show less
News
All you need to know about the Oscars this year.
1811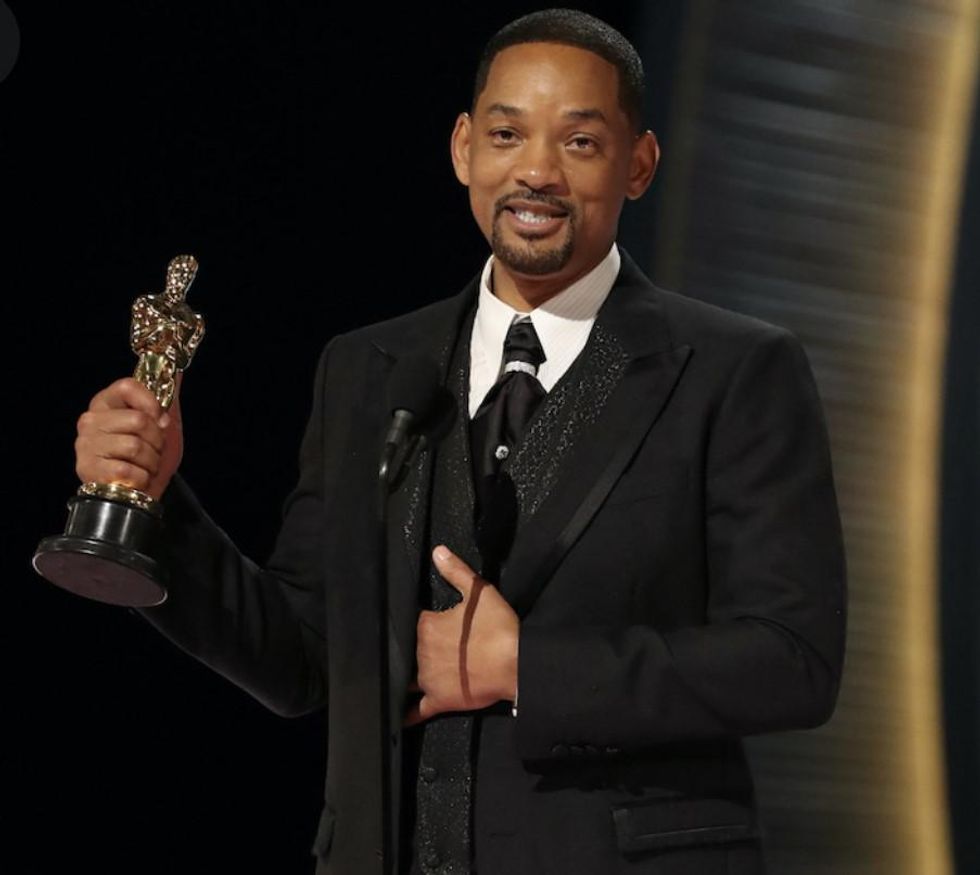 https://www.indiewire.com/2022/04/will-smith-oscars-board-meeting-moved-academy-1234714
The Oscar Awards, presented on March 27, 2022, proved to be quite an interesting event with some unexpected turns early in the night. Everyone's attention is on the interaction between Will Smith and Chris Rock, which ended in a verbal and physical argument that left celebrities with their jaws dropped.
Chris Rock, a well-known comedian, was going about his speech when he offended two particular people in the crowd, Will Smith and Jada Pinkett Smith, with his joke concerning Jada's recent diagnosis of alopecia. His joke was in reference to G.I. Jane, which he repeated upon his physical interaction with Will Smith.
Upon hearing Rock's Joke, Will Smith appeared to laugh slightly while his wife shook her head in disapproval. Smith, sensing her uneasiness, proceeded to switch his mood, becoming defensive over his wife (despite their rocky past and her cheating history).
Smith, outraged, screamed at Rock to remove Jada's name from his mouth, all while keeping a straight face. Rock assured him that it was merely a joke, as a comedian does, but Smith had other plans.
Smith marched up onto the stage where Rock stood and paused for only a brief moment. Will Smith slapped Chris Rock across his face for the entire audience to see, leaving the audience in complete disbelief. Smith immediately returned to his seat in front of a shocked group of celebrities.
Although Smith has since apologized to Rock for his unruly behavior, it is unknown whether or not Smith's Best Actor award will be revoked. However, this interaction has caused an uproar over how to handle the situation.
Keep Reading...
Show less
News
The mobile industry is rapidly evolving. The latest improvements offered by new 5G networks are becoming more readily available across the world.
2987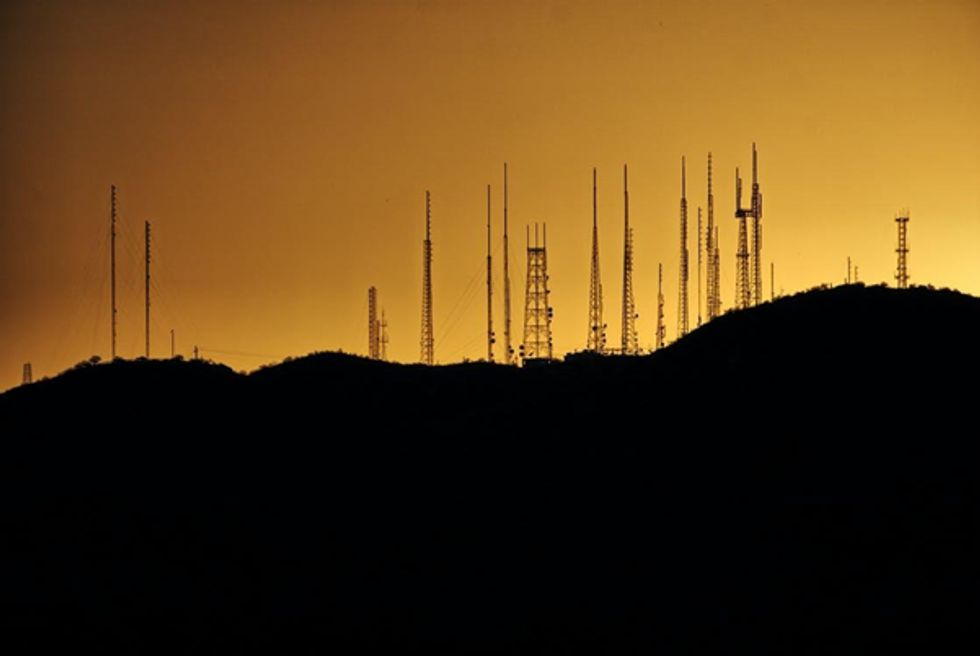 What is 5G?
'5G', refers to the fifth generation of telecommunications standards for broadband networks. 5G began its rollout in 2019. However, while the network may have been put in place, the full benefits are only beginning to be realized.
This is because developers may not have optimized or integrated their apps and programs with the new networks. Indeed, when looking back to the 4G rollout, the full improvements were not seen until years after the initial announcements. As 5G becomes available to businesses and consumers there are several benefits to be offered.
Here are 5 crucial benefits the new technology will make viable.
1. Faster and More Secure Mobile Gaming
Playing games online is given a considerable improvement with the new 5G networks. Playing online casino such as the high 5 games casino is made smoother with faster transactions offered. This can make the whole experience of playing games online more secure. Players who need to make deposits and withdraw prizes online will greatly benefit from this.
The vast majority of gamers now play their games on mobile devices. With the stronger processing time and connection speeds provided by 5G, mobile gaming is made faster with less lagging. Lagging was a common problem for online gamers in the past. 5G aims to improve this by reducing the latency issues involved in streaming graphics and sound.
2. Smarter Working Initiatives
The world of work will be a prime beneficiary of 5G. The industrial and commercial sectors will be able to tap into the internet of things (IoT) to enable real time communication and higher performance.
Warehouse equipment and robotic machinery will be optimized to allow for an unrestrained handling of goods and materials. In effect, equipment like conveyor belts, sorters and transporting containers will no longer need to be tied down to the old style of system.
The higher speed of communication between devices means that work can be done in real time without interruption from lagging.
3. Better Communication for Conferences and Calls
The promise of faster and more secure internet connections is also a gamechanger for work-based communication. 5G provides coverage over a huge range of radio frequencies. That includes the very high frequencies needed to optimize calls in real time with zero lag.
The all-too-common lag experienced by co-workers communicating over the internet during a conference will be greatly reduced.
This will have a huge effect on productivity and working strategies as things can be planned quicker without interruption.
5G offers employers and employees the chance to communicate almost instantaneously. The old reality of dropped calls and poor signals will become a thing of the past.
The enabling of IoT also comes into play in the office, with devices and equipment communicating fluidly and efficiently together.
4. Boost to Manufacturing Processes
A recent study by the communications company Vodafone has suggested that the use of 5G technology could significantly manufacturing operations throughout the UK.
The report calculates the successful deployment of 5G could raise as much as £6.3 bn to the UK manufacturing industry by the end of the 2020s.
Vodafone has come to this conclusion by highlighting the lower latency provided by 5G. They also point out the superior capacity for the technology to connect devices. The high reliability and security of the new technology is expected to offer a massive boost to productivity across the board.
Similar assumptions about the strength of the technology enhancing manufacturing could be made in other parts of the world. A faster and more reliable internet with the ability for greater versatility is of profound benefit to factories and industrial plants wherever they are based.
5. The Potential of VR and AR
Virtual reality (VR) and augmented reality (AR) have long been heralded as the ultimate in computing power. In many ways, the two similar but distinctly different experiences have been waiting for technology to catch up.
VR is based on the concept of designing a simulated environment that people experience via display tech accessories such as goggles and headsets. AR is the enhancement of real objects and interactions with computer-generated visuals.
The ability of 5G to contain data and maximize performance levels will make it easier for programmers to take their ideas for VR and AR away from PCs and onto the cloud.
At the moment, these two experiences require powerful PCs to run them. This locks the experiences into certain locations where the machines are running.
The greater processing speeds and stronger connectivity offered by 5G mean that VR and AR can now become cloud based. Users of the modes will now only need cloud-enabled accessories to experience the technology in full.
One of the major reasons why VR was not taken up earlier as a form of immersive entertainment was the lack of suitable supporting online networks. As 5G continues its rollout and the benefits are felt, the full potential of VR and AR is another major plus.
Keep Reading...
Show less
News
The Drudge Report has been critical of President Donald Trump since last July, when the President made comments about building a border wall in Colorado.
2783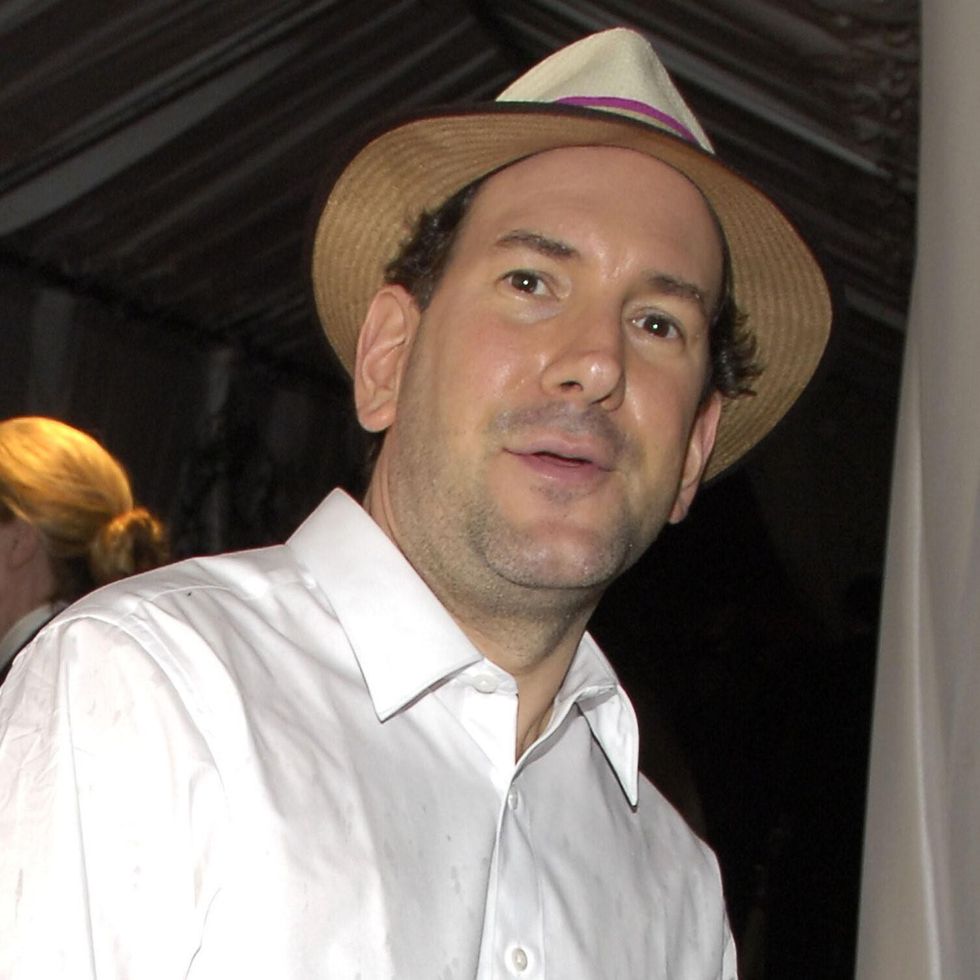 The Drudge Report has been critical of President Donald Trump since last July, when the President made comments about building a border wall in Colorado. In the same month, the report led with a doctored map of the southwest United States. Earlier this year, the report criticized Trump for saying that he'd pay more taxes than his Republican opponent. However, the report's anti-Trump rhetoric has grown since the impeachment proceedings began.
Although Drudge's popularity has declined by 40% since its founding in 1997, his work continues to set the tone for media and national political coverage. Its website has been a source of controversy for a long time, and some users have called for its shutdown. It's hard to believe that a website that focuses on the most controversial topics is now losing its credibility. The American Drudge Report is an important part of the media landscape.
The Drudge Report has been critical of conservative media outlets, including Fox News and conservative radio hosts. While the majority of Americans have a negative opinion of the president, the Drudge Report reflects an entirely different view. In August, Drudge's audience fell 42 percent, trailing outlets like the Daily Caller and Gateway Pundit. The Drudge Report has been a key part of conservative media for many years, but the recent decline in its audience is a sign that the right-wing media are losing viewers.
While Drudge's reporting is a controversial topic, his writing continues to be a staple of the political landscape. During the past several months, he has been a staunch critic of conservative news media. He has also been critical of the conservative media in general. In fact, he has endorsed conservative radio hosts and commentators and has authored several books. While Drudge's views have been criticized by some, their influence is still undeniable.
As of this writing, Drudge's website has a unique history. It has been around for twenty years, and it was first launched as a small blog in Hollywood. It was an early example of right-wing fake news. It had giant headlines and screamed sirens. It had no commercials. Its reputation was built on its brand name. It became a major force in the political world.
Despite the inflammatory tone of the Drudge Report's articles, it has earned the reputation of being a pioneer in digital media. The 'Obama Phone' video, which was released by the conservative media in an exclusive, has been viewed more than a billion times. The controversy surrounding the 'Obama Phone' ad is a case in point. In 2001, it was the 'A Nation Challenged' ad that allegedly revealed the President's racist stance.
Keep Reading...
Show less
Subscribe to Our Newsletter