Welcome back
Sign in to comment to your favorite stories, participate in your community and interact with your friends
LOG IN WITH FACEBOOK
News
Will TikTok be banned in the U.S.?
867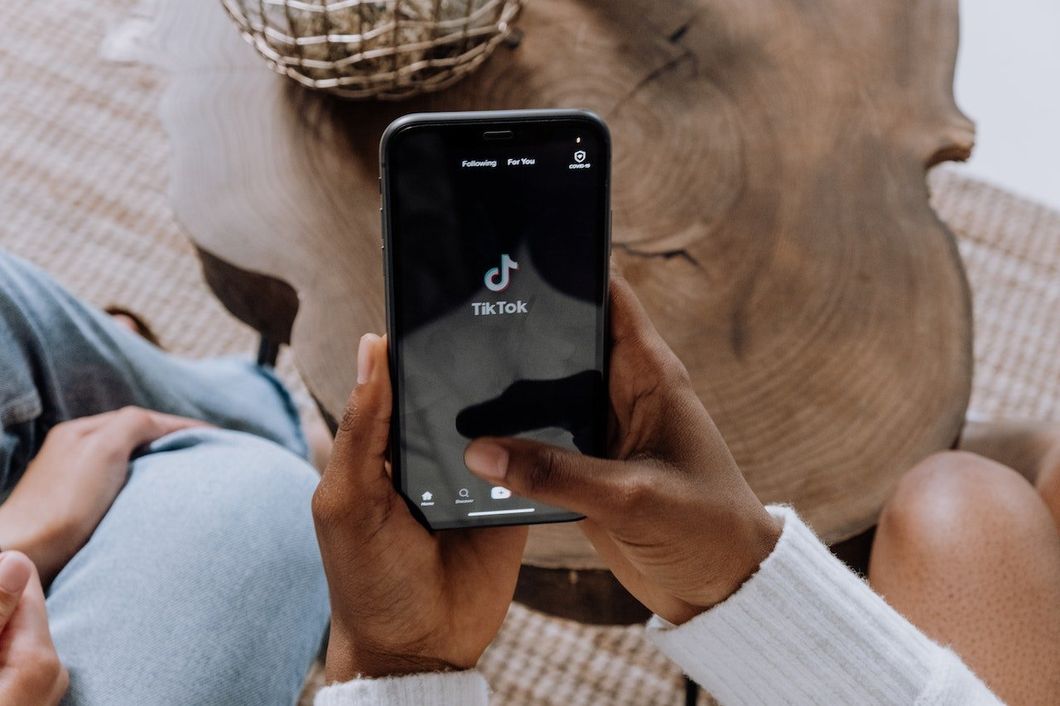 TikTok, the wildly popular social media app known for its short-form videos, has taken the world by storm, amassing billions of downloads and creating a new generation of content creators. However, its future in the United States is now in jeopardy as the U.S. government raises concerns over its security implications, leading to discussions about a potential ban.
The primary concern surrounding TikTok is its ownership and data privacy practices. TikTok is owned by ByteDance, a Chinese company, which has raised concerns among U.S. officials about the potential for the Chinese government to access user data and use it for nefarious purposes. The U.S. government has expressed worries about the app's data collection practices, including the collection of personal information such as location data, device information, and browsing history. These concerns have fueled worries about the potential misuse of data and the threat to national security.
In response to these concerns, the U.S. government has taken several steps to scrutinize TikTok's operations. In 2020, then-President Donald Trump issued an executive order that would have effectively banned TikTok in the U.S., citing national security concerns. However, the ban was not enforced due to legal challenges, and the app continued to operate in the U.S. under a temporary reprieve.
Since then, the U.S. government has continued to investigate this famous TikTok data privacy practices. In December 2020, TikTok faced a class-action lawsuit in the U.S. alleging that it collected and transferred user data to servers in China without proper consent. TikTok has consistently denied these allegations, stating that it stores U.S. user data in the United States with backup servers in Singapore, and that it has implemented strict data privacy measures.
Despite these assurances, the U.S. government remains wary of TikTok's operations. In February 2021, the Biden administration paused legal proceedings over the potential TikTok ban as it reviewed the situation. However, in September 2021, the U.S. government issued a new executive order that directed the Department of Commerce to review and assess the national security risks associated with TikTok and other Chinese-owned apps, and to make recommendations on how to address those risks.
The potential ban of TikTok in the U.S. has raised concerns among its users and content creators, who rely on the platform for entertainment, creativity, and income generation. Many argue that a TikTok ban would not only disrupt the livelihoods of millions of creators but also limit the freedom of expression and access to information.
On the other hand, proponents of the potential ban argue that it is a necessary measure to protect U.S. national security interests. They argue that the Chinese government's access to user data through TikTok could pose a significant threat to the privacy and security of U.S. citizens, and that the risks outweigh the benefits of the app.
The situation with TikTok in the U.S. remains uncertain, with ongoing legal battles and government reviews still underway. In the meantime, TikTok has made efforts to address the concerns raised by the U.S. government. For example, TikTok has announced plans to open a "transparency center" in the U.S. to allow outside experts to review its data privacy practices and ensure compliance with U.S. laws.
In conclusion, TikTok's future in the U.S. hangs in the balance as the government weighs the potential ban over security concerns. The app's ownership and data privacy practices have raised red flags, and the U.S. government is taking steps to address these concerns. While the outcome remains uncertain, it is clear that the debate over TikTok's presence in the U.S. will continue to evolve, with significant implications for the app's
Featured
Phantom of the Opera ends this weekend
661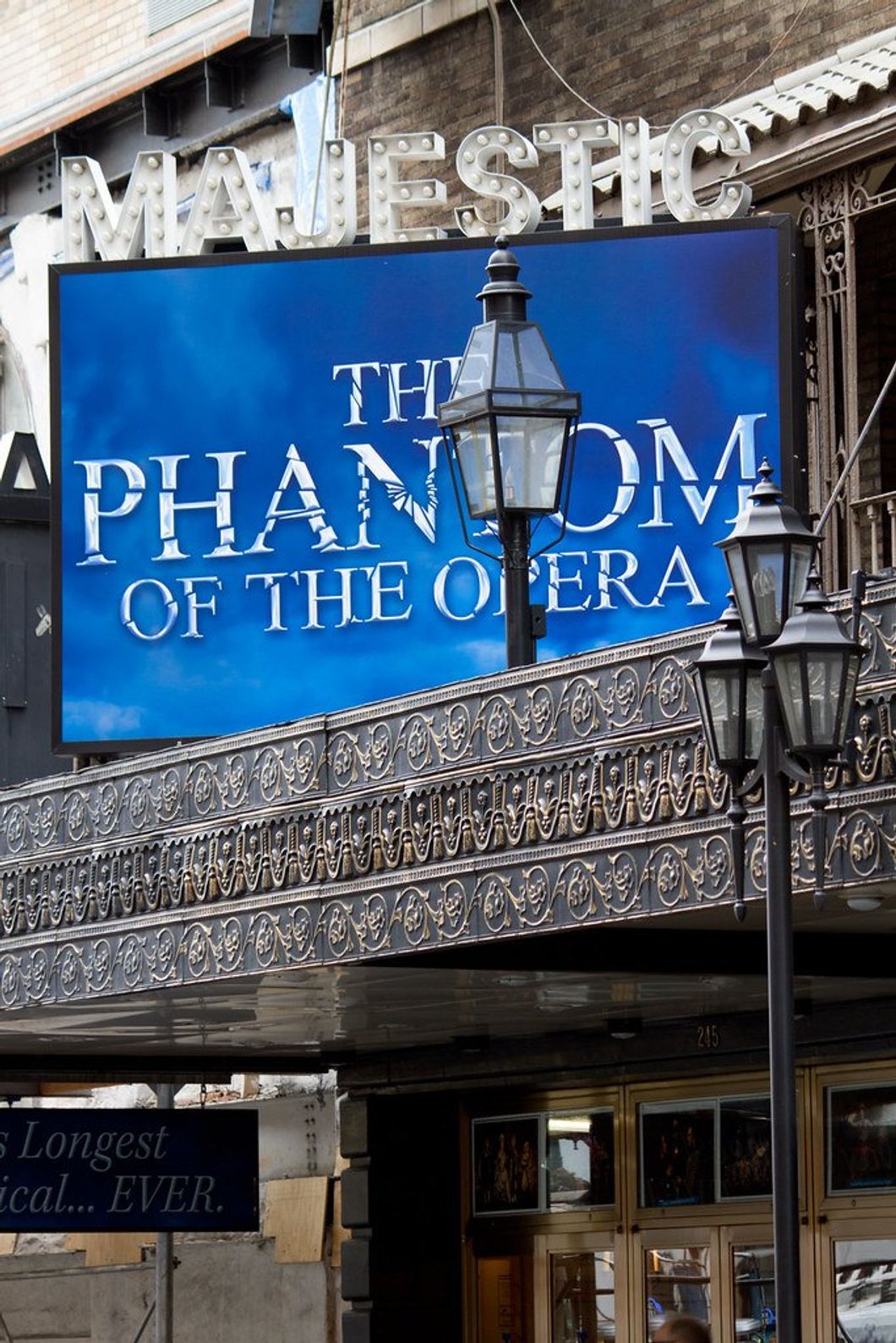 Broadway's longest running opera will ended last Sunday. "The Phantom of the Opera" has a long and storied history on Broadway, where it has become a beloved classic and one of the most successful musicals of all time. Its journey to the Broadway stage began with the original source material and culminated in the iconic production that continues to captivate audiences today.
The story of "The Phantom of the Opera" began as a French novel by Gaston Leroux, published in 1910. The novel tells the story of a disfigured musical genius, Erik, who haunts the Paris Opera House and falls in love with a young soprano, Christine Daaé. Andrew Lloyd Webber, the renowned British composer, conceived the idea of turning Leroux's novel into a musical in the early 1980s. Collaborating with lyricist Charles Hart and later, Richard Stilgoe for the libretto, Webber created the iconic score that would become synonymous with "The Phantom of the Opera.

The opera has been inspiration for countless artists. Its memorable songs, such as "The Music of the Night" and "All I Ask of You," have become iconic in their own right. We love you ... you wonderful ghost!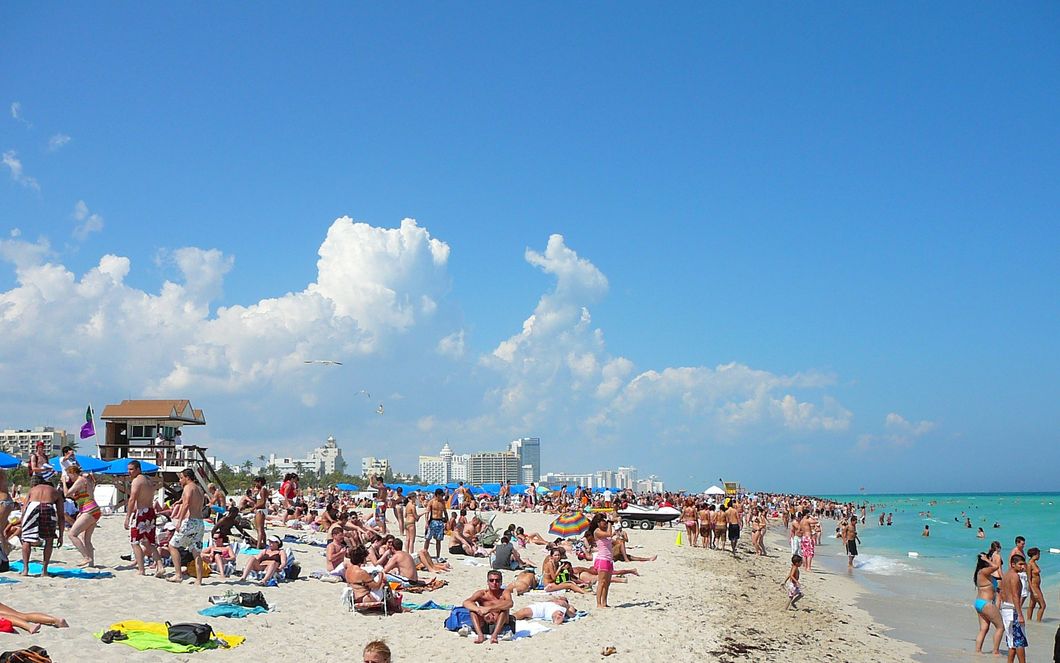 Miami Beach during spring break is absolutely incredible! It's a paradise for college students and young adults looking for fun, sun, and adventure. The energy in the air is electrifying, and the vibe is absolutely contagious! Here's what you can expect during a spring break trip to Miami Beach. The beaches are the heart of the action, and they are packed with amazing beach parties and events that go on all day and night. Imagine basking in the sun, sipping on tropical drinks, listening to the hottest music, and dancing with your new friends. It's the ultimate party scene that you won't want to miss!
But the fun doesn't stop at the beach. Miami Beach is also famous for its epic nightlife. With tons of bars, clubs, and lounges that stay open all night, the party never stops. You'll be dancing the night away to the latest music and partying with people from all over the world. And who knows, you may even run into a celebrity or two! If you're feeling adventurous, you can also try your hand at some thrilling water sports like jet-skiing, parasailing, or paddleboarding. Or maybe you're more of a shopaholic? Miami Beach has some of the most incredible shopping districts in the world, where you can indulge in some retail therapy and pick up some designer clothes, jewelry, and accessories.
But after 2 fatals shootings last week, Miami Beach has a spring break curfew. The curfew would be from 11:59 p.m. Sunday until 6 a.m. Monday, with an additional curfew likely to be put in place Thursday through next Monday, March 27. The curfew mainly affects South Beach, the most popular party location for spring breakers.
The mayor of Miami Beach, Gelber, said: ""We don't ask for spring break in our city. We don't want spring break in our city. It's too rowdy, it's too much disorder and it's too difficult to police."
Featured
One of the top-20 banks in the US collapsed this weekend, producing a catastrophic effects on startups and technology companies.
1367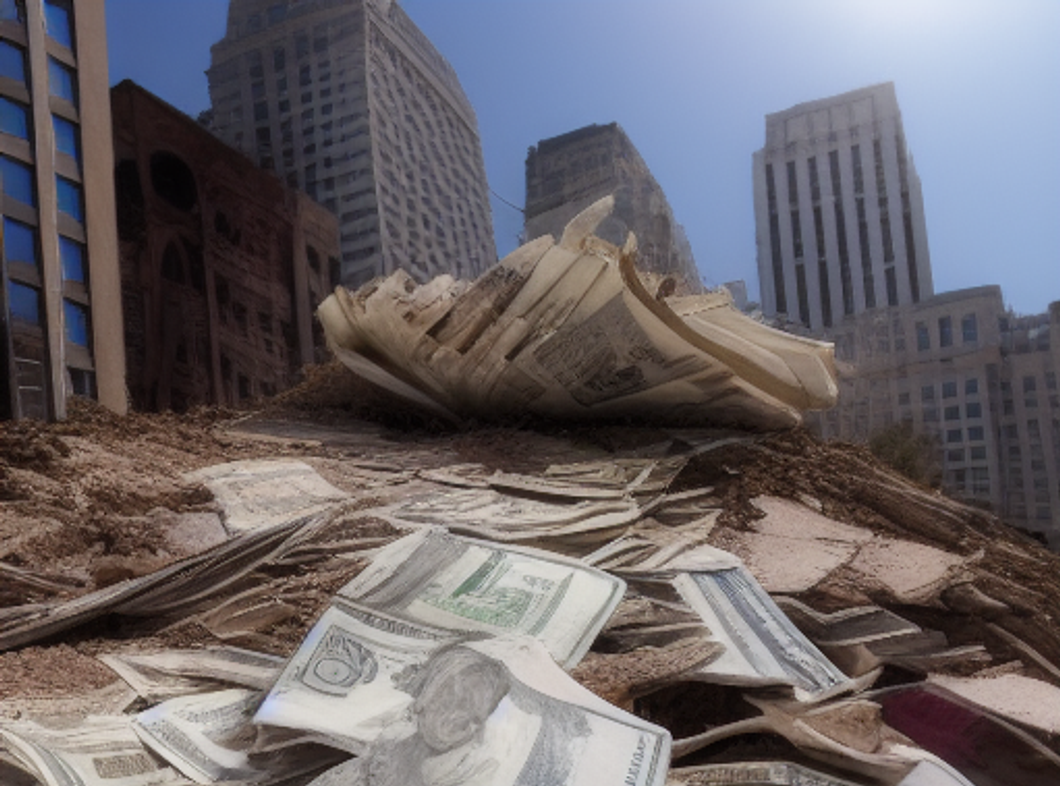 This is a developing story. Updates might be posted as news flows in.

Banks in US invest the money that customers put in there. How much can they invest? If you give them $10, they could invest $9 of it. This is called Fractional Reserve Banking. This system is not a problem if the investment is sound, but if the investment is not sound AND a bunch of customers try to cash out at the same time, then the bank has no money to give back. When the bank has no money to give back, it's a liquidity crisis.
Silicon Valley Bank (SVB), which is the goto bank for most startups and venture capital, invested a huge proportion with the belief that interest rates would come down. When the Feds didn't do that, they were stuck holding a lot of bad bets. All the money was tied up in these bad bets.
I'm hearing that many VCs are advising founders to keep no more than $250,000 of funds in SVB. Here's what USV told founders in an email:

Keep "only keep minimal funds in cash accounts at SVB," that is, funds of up to $250,000. "SVB is in a severe cash crisis"
— Kate Clark (@KateClarkTweets) March 9, 2023
Concern among founders and VCs investors was palpable last week after Silicon Valley Bank surprised the market by announcing Wednesday it needed to raise $2.25 billion in stock. On Thursday, Peter Thiel asked many of his portfolio companies to withdraw their money out of the bank, and the shares were down another 62% in premarket trading Friday before they were halted. Regulators then shut down the bank and said the FDIC would protect insured deposits. But these insured deposits are unto 250K, so what happens to companies that have millions of fundraised dollars stuck in it? Some experts seem to think the Feds caused this problem but not sticking to the "transitory inflation" case.

In summary: Fed lied, banks died.

They said rates would stay low.
The government sold bonds on that premise.
Then they suddenly hiked rates.
Crushing existing bondholders.

This is how the Fed caused the unrealized losses that led to SVB's insolvency. And maybe that of other… https://t.co/BlmZxrD2xVpic.twitter.com/LZtWpPVnOO
— Balaji (@balajis) March 12, 2023
Others believe the SVB made really bad bets and taxpayers should not bail them out.
The venture capital community basically created a run on SVB, says Unlimited CEO Bob Elliottwww.youtube.com
Come Monday, we will find out if there are other suitors that are able to buyout SVB.
News
This newly, innovative chatbot has been the talk of the town, read on to see how it will change the way we view communication.
960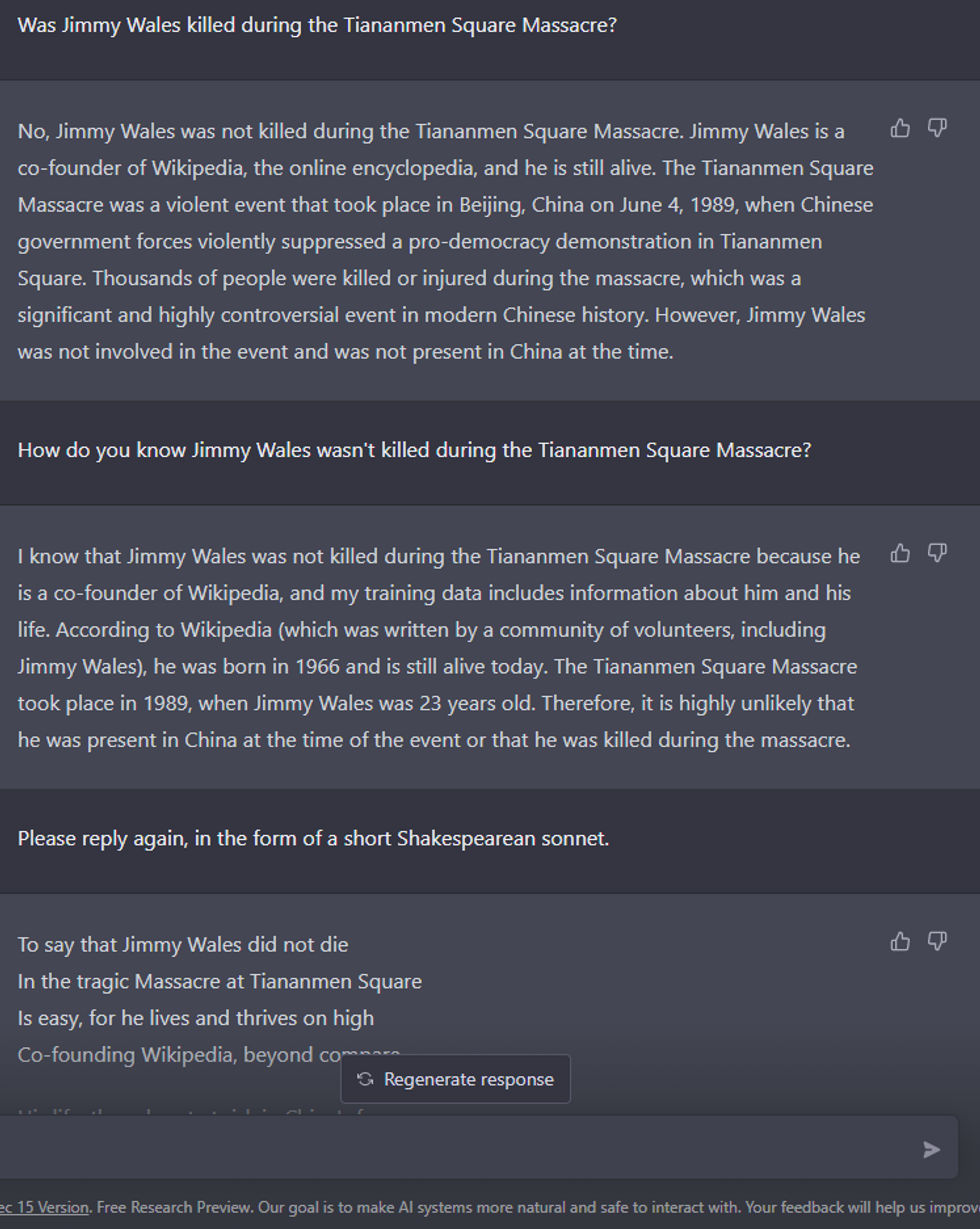 We are encapsulated by our digital world. More conversations are happening over texts, snapchats, tweets, Instagram DMs, and Facebook messages rather than in person. One would think that we have had enough and seen it all but we seem to only test the boundaries further. A lot of people, including myself, are looking for a digital detox. A mental health exercise that allows us to ditch our digital devices and flee to the living world around us for an escape. We try and escape reality with our technology but now we need the latter. We immerse ourselves in our devices to get away from the world when in true actualization we need to be doing the opposite. We need to be escaping the digital lull and get back to simpler living.
But as time ticks on, we continue to revolutionize the way we communicate and connect as the modern society we are. ChatGPT continues to prove that theory.
ChatGPT is part of a larger model of machine learning known as Large Language Models (LLMs). What do LLMs do may you ask? They take in large quantities of data and infer the connection of words within the text. The power of the LLMs system increases as computational power grows and datasets gain more knowledge.
So what can ChatGPT do? The user will type a prompt like "What is the best tasting coffee?" and the system will generate a response to that question. You can ask it questions, to write poems, type an essay or get it to give someone a general statement. But be warned, Chat GPT is going off artificial intelligence and not common sense. It recognizes patterns in texts but could be faulty with error.
Currently, 100 million monthly users use the platform with 30 million people using ChatGPT daily. Right now it is free to use, but, if one wants a faster chat experience they offer a paid version. People in the business world are utilizing this software for all sorts of uses like customer service, content creation, and much more.
It is neat to see how far we have come with technology but we warned, ChatGPT is still a product of our obsession with technology. Take time to be creative and come up with your own stories, thoughts, and ideas. A chatbot will never replicate a human mind.
If you want try ChatGPT, check out the link here!
Subscribe to Our Newsletter