All the things I've missed growing up,
I missed you mom, the biggest supporter and example I've ever had. Your family, they left us the moment they got anything from your passing, my cousins, your nieces and nephews I've met maybe once because your brothers didn't want their children to associate with their "brown cousin, not that they gave half a shit about anyone but themselves from the start. Ridiculous I know. I missed having the man you knew as my father, I missed growing up with my brother because he was being raised by someone other than Dad. I missed my sister around me growing up because dad was so desperately trying to get her out of a house she was being hurt in. Life fell apart when you died, everyone's did and my world and Nick's world were plain empty.
I remember being in the middle of it but not understanding what the heck was going on, for god's sake I was but a child. I missed having parents who loved me once Dad remarried, I missed the idea of dad and you together, a thing that I get to hear about but never had seen. I missed having a family that looked anything like me, a family I could relate to. I missed having a father who protected me, instead, I had one who taught me I was lesser because I was born a little girl. Someone who taught me I was born to make a man happy rather than to make myself happy.
He had become someone I'm thankful you never had to know. He is changing ever so slowly, becoming a man you seem to have known, although I am unsure that he misses you. I wish you could be here to fix this mess, to tell me that I didn't ask to be hit, to be raped unconscious, to be pushed around because all I'll ever be is someone's wife and never anything more. I want to be what you were, you may have been a stay at home mother but you did stuff with us when you were dragging an oxygen tank behind you. You walked me to preschool with that thing, you picked me up on my fourth day of school right after the second tower was hit and held me in your lap as you called nicks school about a thousand times, you were a hero. Its been seventeen years since you have died and god I miss you. I don't know how I will tell my children of you when we hardly knew one another.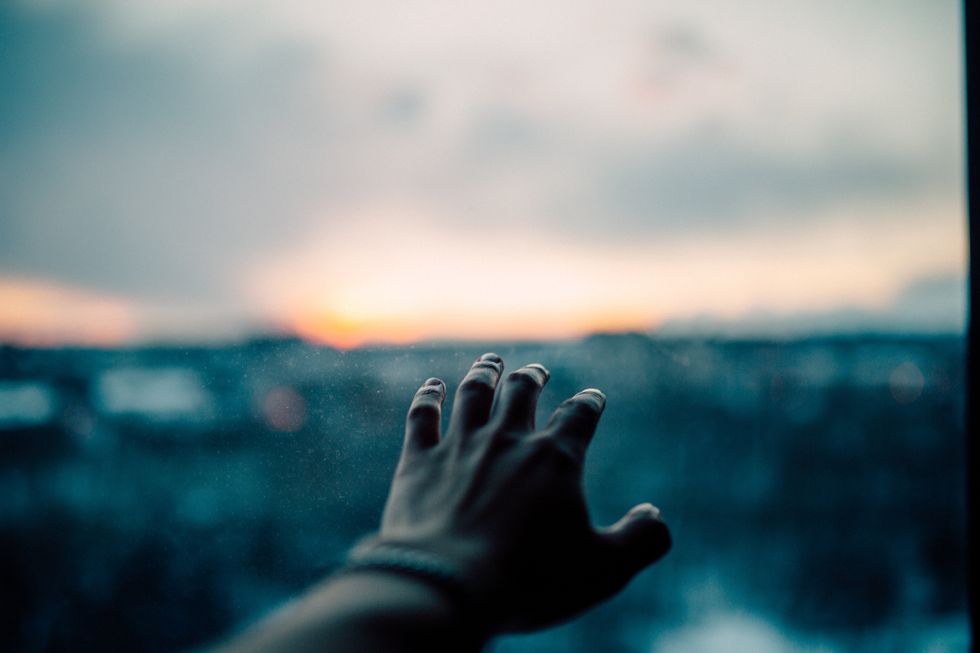 https://unsplash.com/photos/q0qePDsp0Ic
I missed getting to know you all these years, missed you telling me that I was turning into a mini you, the fights even I wish we had that so we would be able to kiss and make up. On my wedding day, I will have a piece missing, I will have no mom to be proud of me as I finally cross that stage and receive a diploma. There is so much that I couldn't have you for and right now I am reminded that this is just another. I miss you and honestly, every day gets harder. God damn it I miss you.
Love,
Your baby girl age 21
Related Articles Around the Web