Recently the Jonas Brothers came out with a documentary called 'Chasing Happiness'. Discussing how they got back together as well as their troubles from their band days.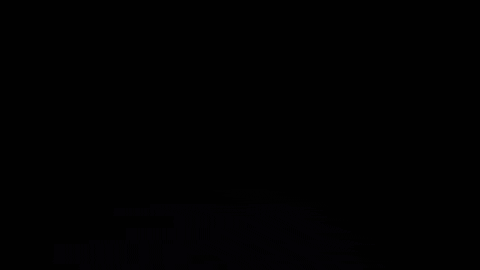 Ever since 2008, the Jonas Brothers have had my heart. If you haven't heard the band is back together (my 11-year-old self is screaming on the inside). Along with that, came a documentary the boys have released discussing how fame affected them as a band as well as brothers. They go into further detail about how they started all the way until they split up as a band.

As some of you recall, the boys started their way to fame in 2007. In the early days, the brothers were originally signed with Columbia Records. Soon after that, they had gotten dropped from the label. The boys had felt that they didn't know what it felt the label did not know how to work with teenagers.
After that, the boys felt that their world was crumbling down, they did everything they could to stay afloat. Their family had lost their house, and the father had used all of their savings on the band. With that being said, everyone in the family had felt the tension of stress.
A few months had gone by and the band got the call of a lifetime. Disney (Hollywood Records), had wanted to sign them as a band and that is when their life changed for the better. No one expected them to blow up as fast as they after they were signed. At the time they did and they were shocked in the beginning, because no one saw it coming.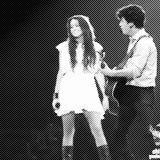 We all had our first love as teenagers, and for Nick Jonas, his first love was Miley Cyrus. She began writing 'Lovebug' based off of their relationship when they first met. Remember when all the buzz was about them two? It was every girl's dream to be with one of the brothers. Then in 2009, our beloved Kevin Jonas got married to Danielle Deleasa and they have been married ever since.

Time went on and they released albums and the fame just kept on rising. Along with music, they also pursued acting, when Joe was offered a lead role in 'Camp Rock" their managers told Disney all of the boys needed to make an appearance and so they did. The family felt that the brothers shouldn't be split up.
In 2009, the start of their fourth album had begun and was later released that year. They were given many more opportunities and exposure as time went on. They soon signed with a new label and they kept releasing more and more music. 2010 came along and 'Camp Rock 2: The Final Jam' was had premiered. Around this time was when the story of their purity rings broke out and it had seemed like they were the laughing stock of the music industry.
As we all know, in 2011 the brothers decided to try solo careers. They went their separate ways and come to find out, it was not as easy as they thought it would be. Kevin then started his new reality show 'Married to Jonas' alongside his wife Danielle. It was a strain on the family as Nick and Joe had felt that it was invading their personal life because so much of their life was exposed enough as it was.
Nick had spoken to their managers and came to the conclusion that it was time for the band to split up. Neither Joe or Kevin had seen this coming. When Nick broke the news the boys were devastated, they had felt betrayed by their own brother. After that happened, tour dates were canceled and everything. It was bad blood between the brothers where they would not see each other after years.
With everything that has happened over the years, everyone is happy that the band is back together. As they are older, it feels like a new start for their fans as well to enjoy their music.