My friends and I are the type of people who enjoy fall to the fullest. We could be compared to the Tumblr mood boards created for Autumn and Halloween. We welcome the season with cheer, but I do welcome Halloween with more cheer than my friends do for Christmas.
There's so much to do in this Halloween and fall season, and my friends and I try to do it all. All the cliches that are said to be done within the holiday come true with us. Welcome to the way my friends and I do fall.
Your browser does not support the video tag. The leaves were falling s3.amazonaws.com
Fall has always been my favorite season, it brings a nice chill but it isn't so bad that I freeze my butt off. I enjoy fall for all that it brings; the leaves changing, the pumpkin patches, the Halloween season. Fall is the time where I can enjoy sitting with a good book and warm tea in a cozy part of my room.
Fall is when I do the most thrift shopping. It's when my friends and I can be found browsing the aisles of record and bookshops. It's also the time we invade Walmart for their smartly prices Halloween snacks and candy.
Halloween is my favorite holiday, I think I've mentioned that in an article or two. The Halloween season is when I get the most creative. I like decorating for Halloween, but I also like creating my own costumes.
So far I have three costumes for HalloWEEK (since Halloween is on a Wednesday, I will be celebrating the weekend before and after) and they are all made from basically scratch. My entire friend group decided on a group costume of The Wizard of Oz, but I am also doing two partner costumes; Spongebob and Patrick with my roommate and Netflix and Chill with my friend Megan. I celebrate Halloween in a lot of ways other than outfits though.
I celebrate it with going to Haunted Theme Parks as well as the scary movie openings that happen in October. I also use this time of the year to watch new and disturbing TV shows that have come out just for the Halloween. I love the spooky season so much and it sucks that it is almost over.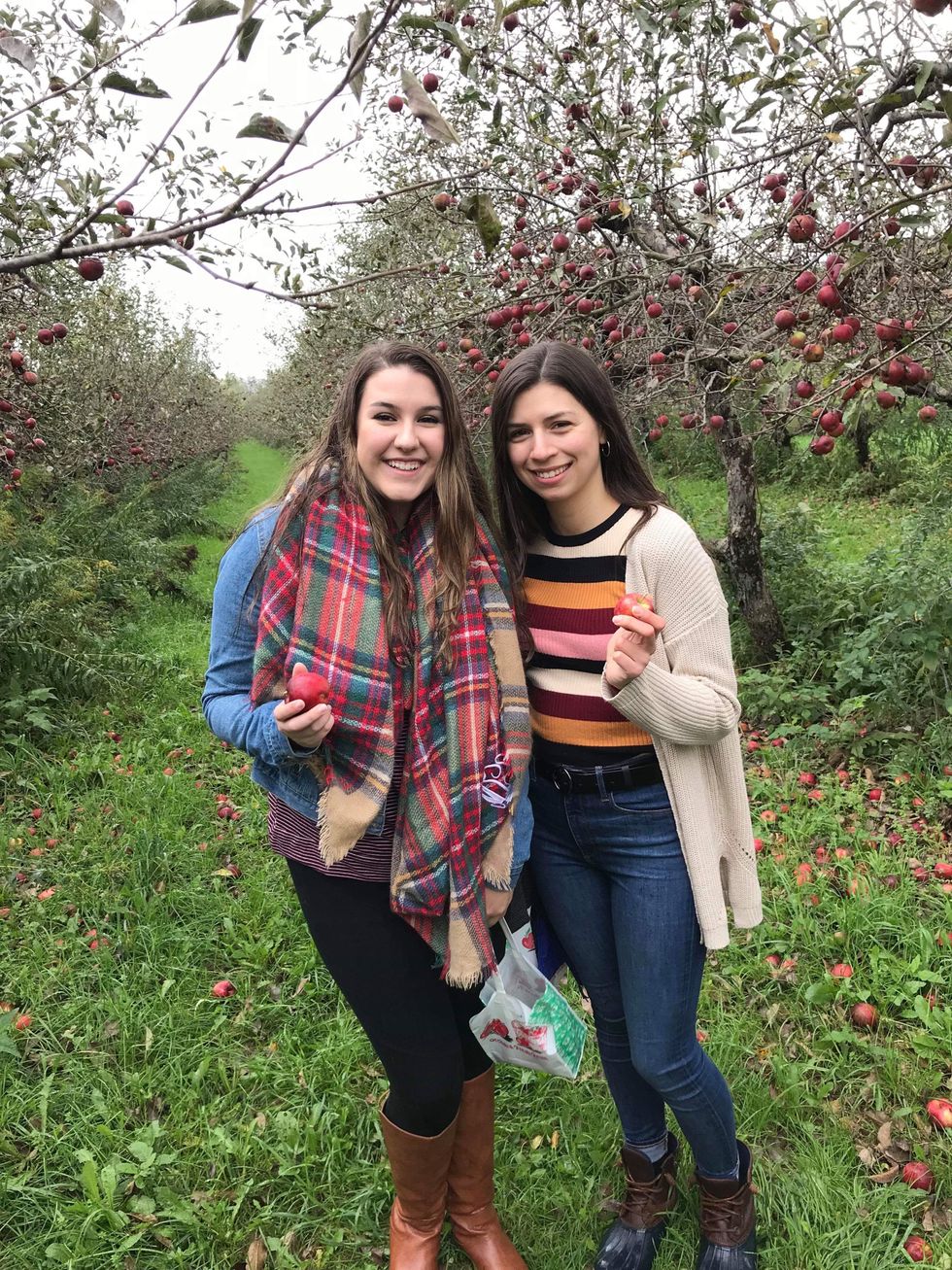 This is how Amanda(right) celebrates fallamanda's photo
"I love to go Apple and pumpkin picking with friends and family. I love finally getting to pull out fall clothes (even though fall seemed to last two minutes in Ithaca). Hot Apple cider or some hot chocolate is always a perfect way to end a cold day."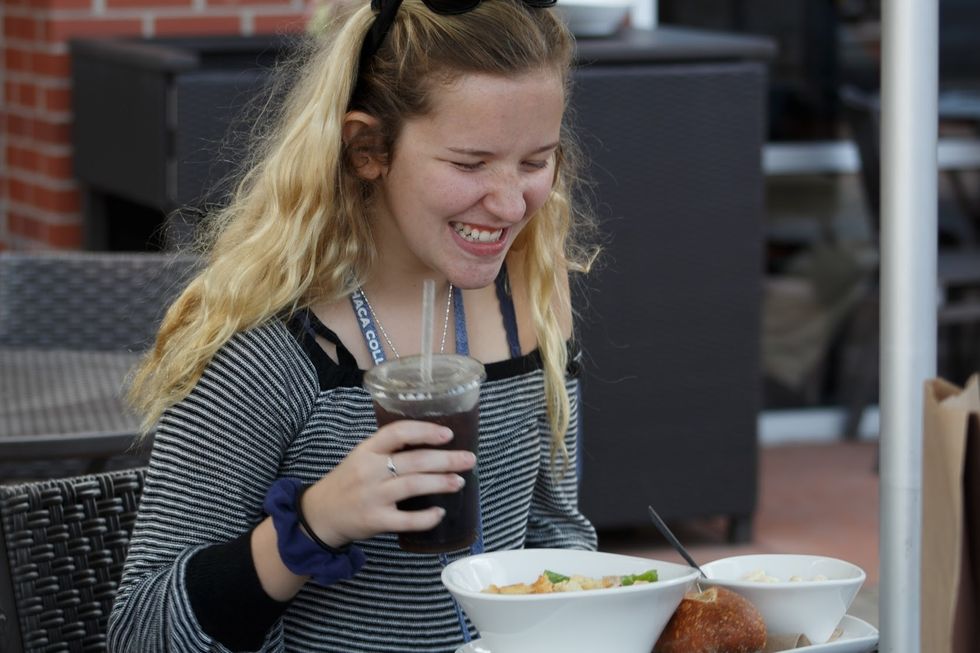 Megan enjoying the fall weather and Paneraauthor's photo
"One of my favorite things to do is go on walks, but nothing is better than a walk in the fall. The leaves crunch beneath your feet. The wind blows with a certain freshness and a chill foreshadowing the months to come. Trees pop with warm colors, creating the perfect views for a fall walk to a calming playlist."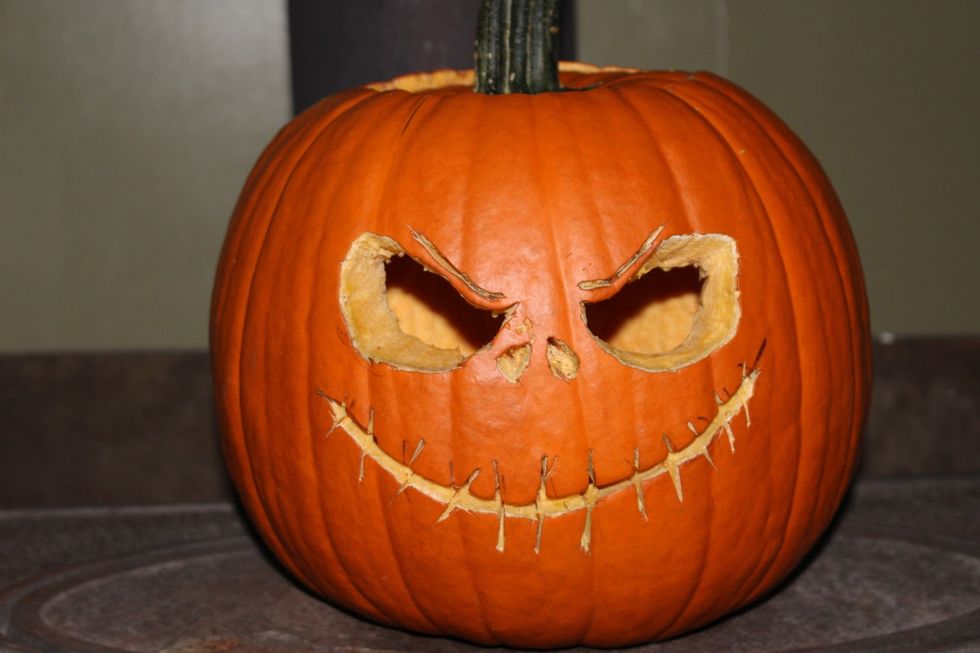 Audrey loves everything that has to do with pumpkinsauthor's photo
"I love the feeling of walking outside and immediately getting hit with a brisk chill. I love the cool weather without the addition of snow and all of the activities that come with Fall. Pumpkin carving is my favorite thing to do in the fall by far. I also adore pumpkin pie, and everything else to do with pumpkin."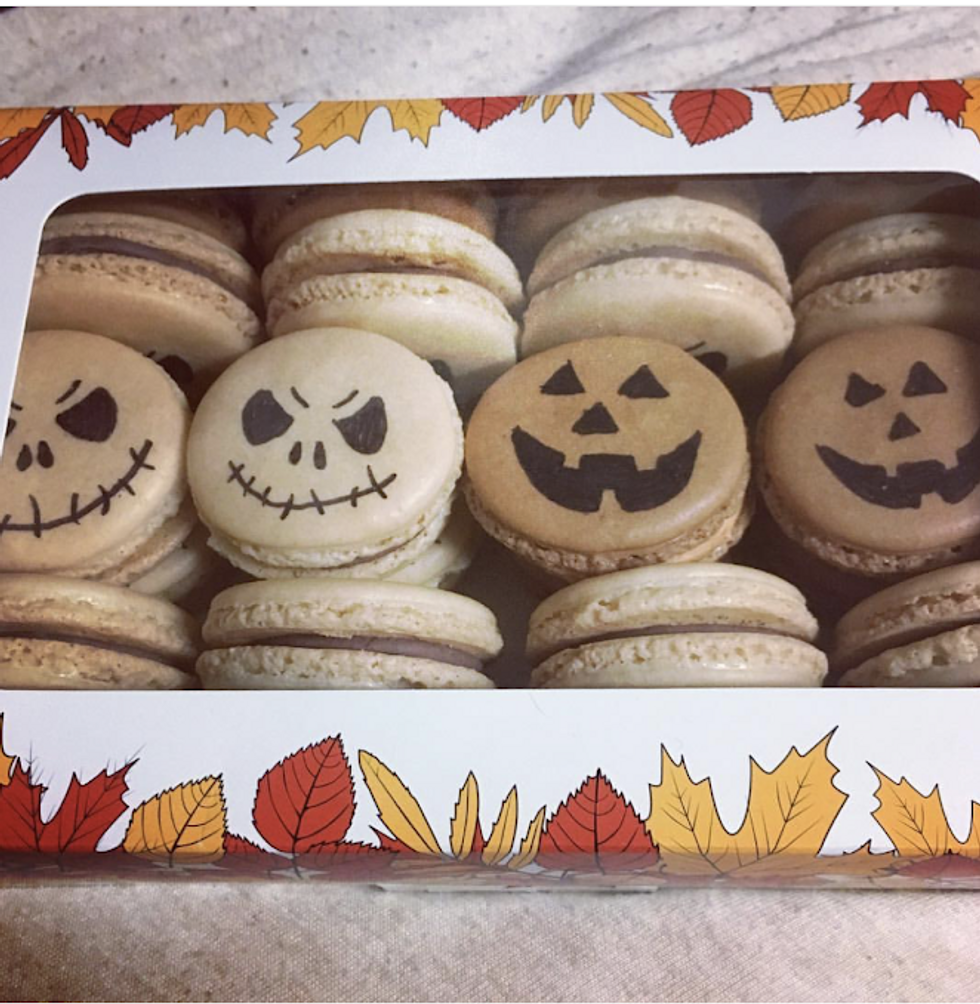 Emma's Spooky-Good creations from the kitchenEmma's photo
"Fall is my favorite season. There's just something about the changing colors and the biting temperatures that are undeniably alluring. I love drinking hot mulled cider and wearing all my sweaters. Autumn is also a perfect time for baking! I made Halloween macarons the other day and will probably do the same for Thanksgiving!"
Thank you fall for all the things you bring, it's so sad to think you will be leaving soon. Once the cold air hits, I shall never leave my room. I will call it hibernation and welcome my fuzzy old blanket like an old friend.