Now that Thanksgiving is finally over and December is in full-force, it's officially the season of Christmas. As the weather becomes cold and dreary, it's hard to stay in the holiday spirit. Keeping December filled with fun activities and time well-spent with friends can turn that frown upside down. So with that, here are several fun activities to bring holiday cheer.
1. Go On a Coffee/Hot Chocolate Date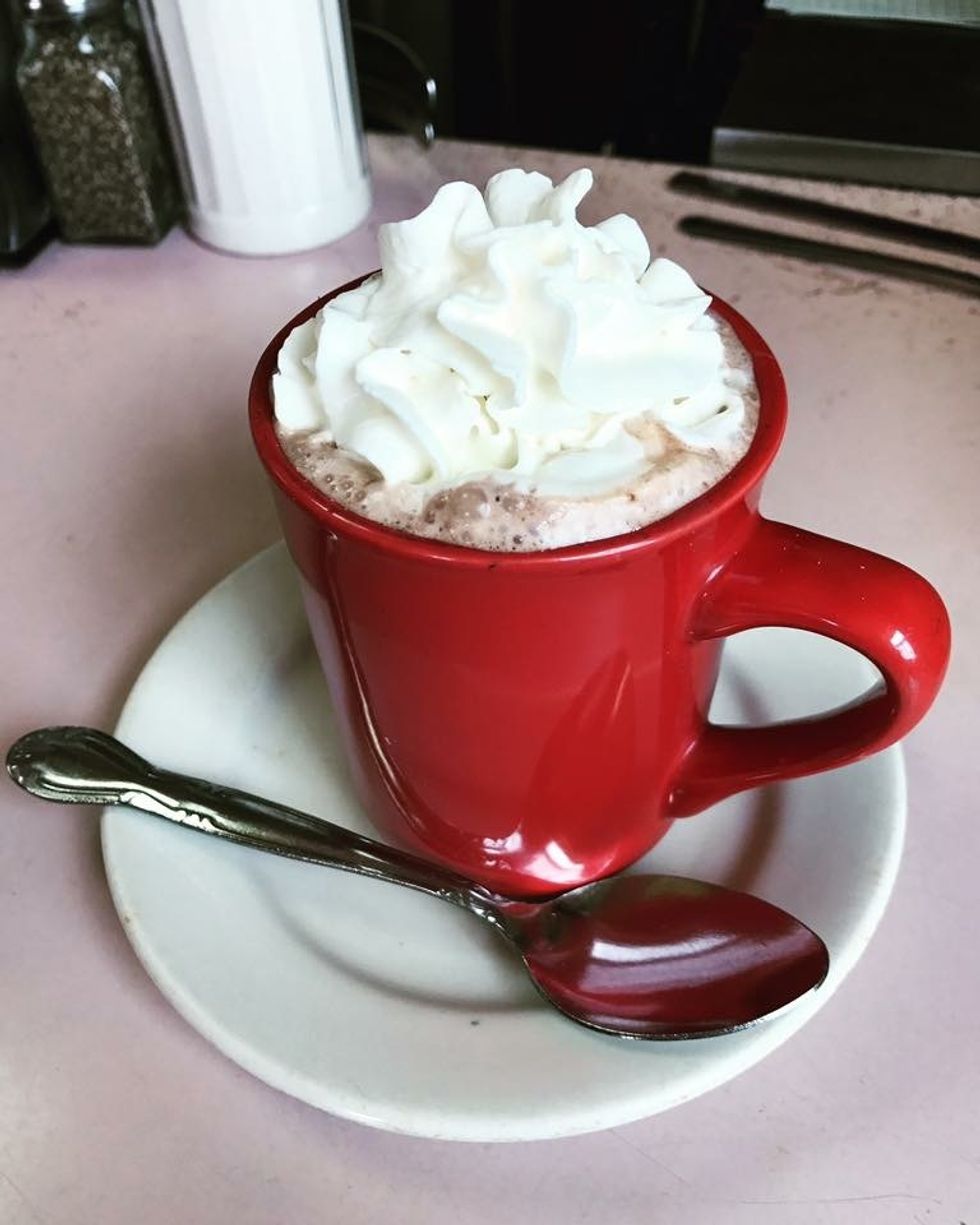 Photo credit: Mia Dusek
Nothing is more fun and simple than taking your besties or significant other out to the local café for a cup of hot chocolate. If you aren't into this sweet drink, settle for a cup of coffee!
2. Do Some Baking!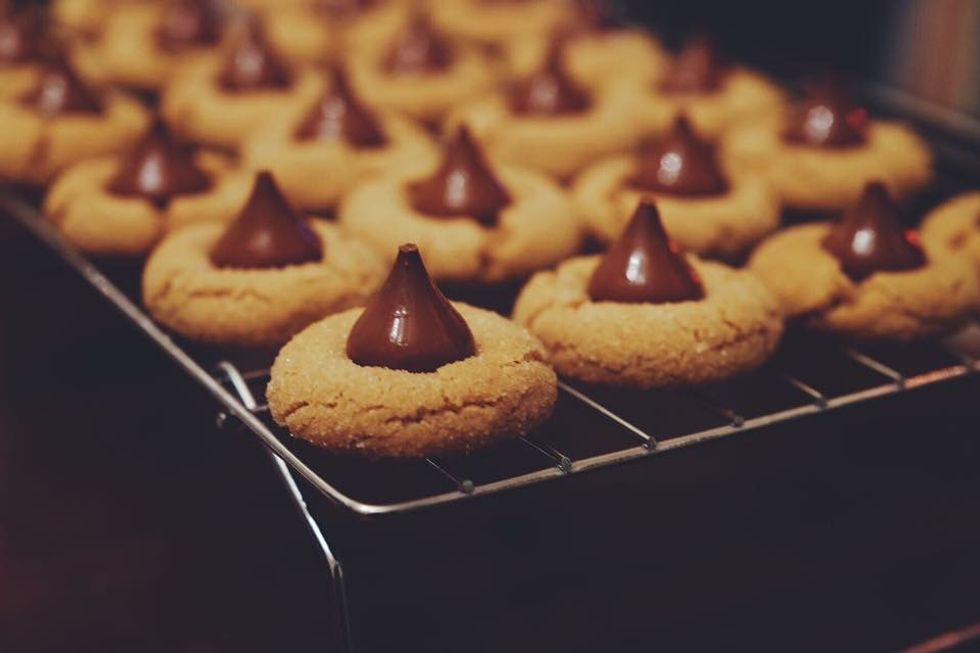 Photo credit: Mia Dusek
Turn on your favorite Christmas movie and bake some sweet treats with friends or family. Some movie suggestions are "The Family Stone", "Four Christmases", "Elf", and "The Polar Express".
3. Ice skating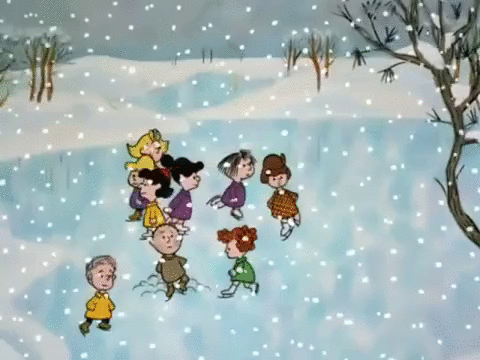 Giphy
With the Downtown Minneapolis Depot no longer open(for all my minnesotan readers) means I must find a new favorite ice skating spot this season. Grab some friends and lace up your skates!
4. A Walk In The Snow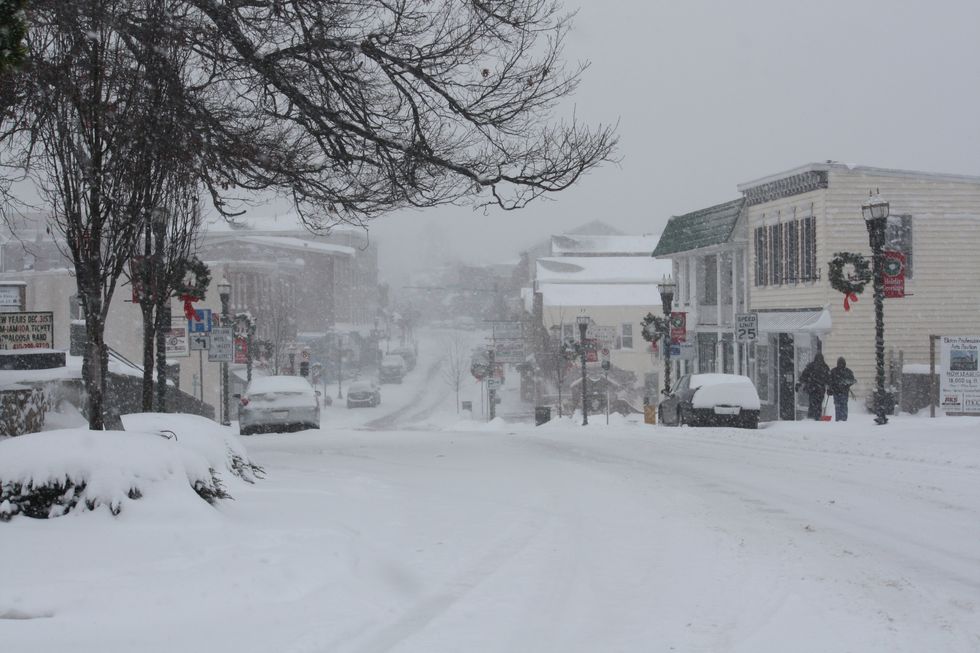 upload.wikimedia.org
It might be freezing outside, but when that beautiful first snowfall hits, nothing is better than going on a walk to soak up all its beauty.
5. Decorate, Decorate, and Decorate!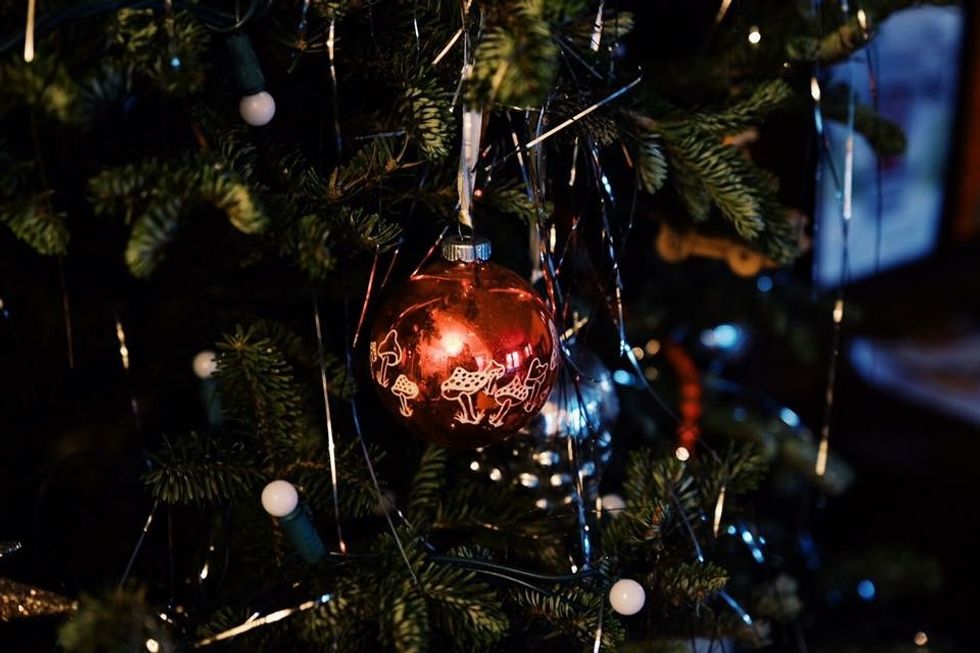 Photo credit: Mia Dusek
Christmas calls for new decorations! Pack away those pumpkins and leaves, bring out the ornaments and Christmas lights! Don't forget the best part, decorating that tree!
6. Go Sledding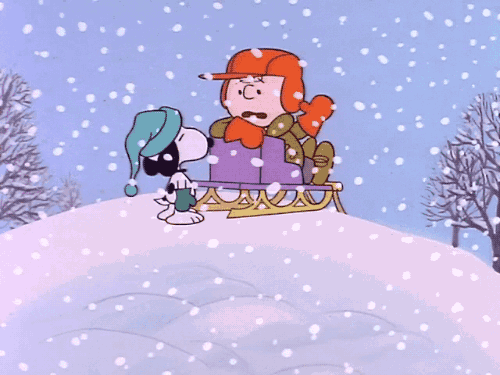 giphy
Honestly, I don't know why more people don't go sledding, especially in Minnesota. There are so many different hills and parks you can go for free. Also, it's a good workout if you're stuck in that awful winter slump.
7. Pick Out a Christmas Tree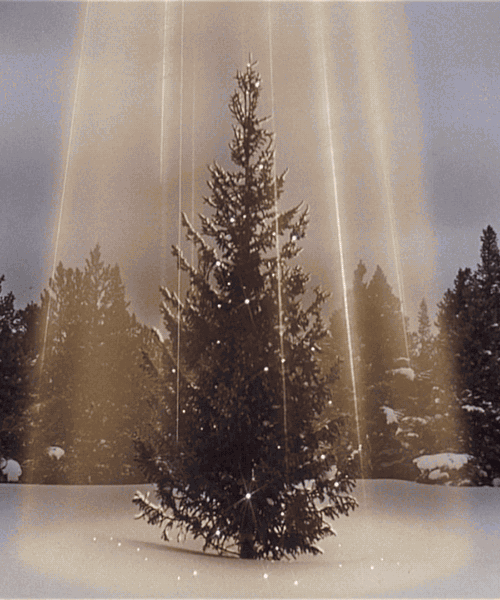 Giphy
Personally, I use the same artificial tree I've had since I was a child, but if you're into the real deal, there are great places to pick out your perfect tree in the Twin Cities.
8. Make Christmas Crafts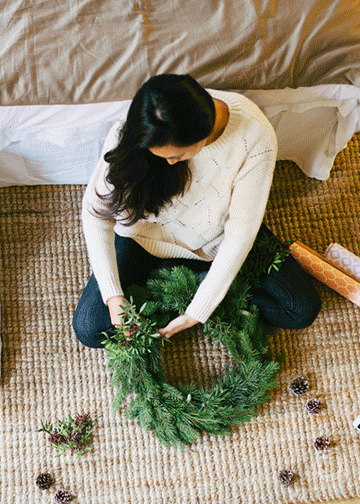 Giphy
I love having a day where my mom and I flip through old Martha Stewart December issues and make small christmas decorations & other holiday crafts. Several things you can make are garlands, stockings, and sugar scrubs.
9. Throw a Holiday Party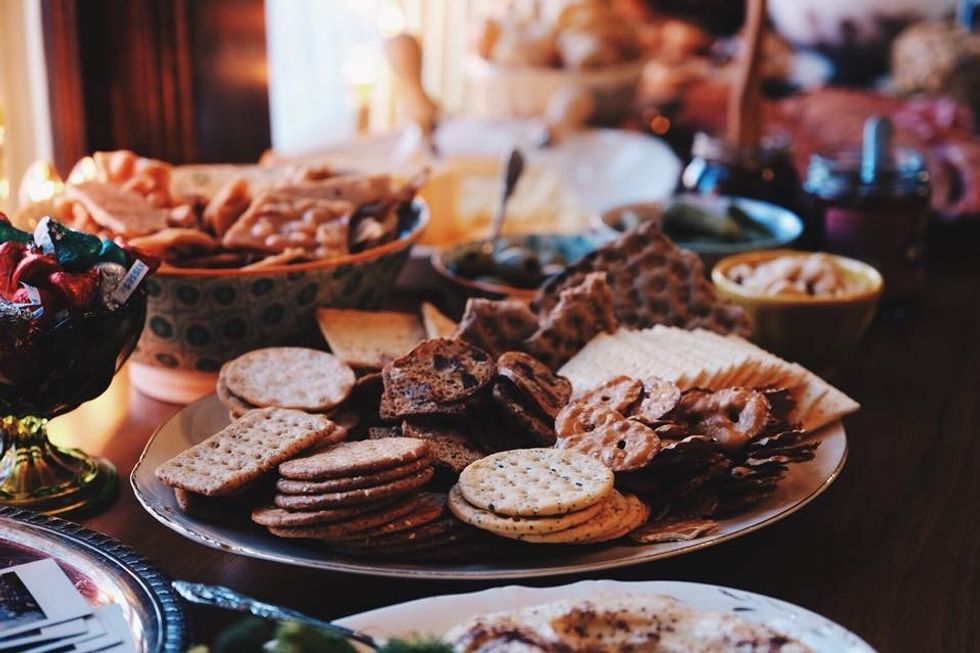 Photo credit: Mia Dusek
Invite your friends and family over for a festive holiday party! Go all out from the plethora of desserts to the gorged out cheese plates. There's no time to count calories during this time of the year, anyway.
10. Go Shopping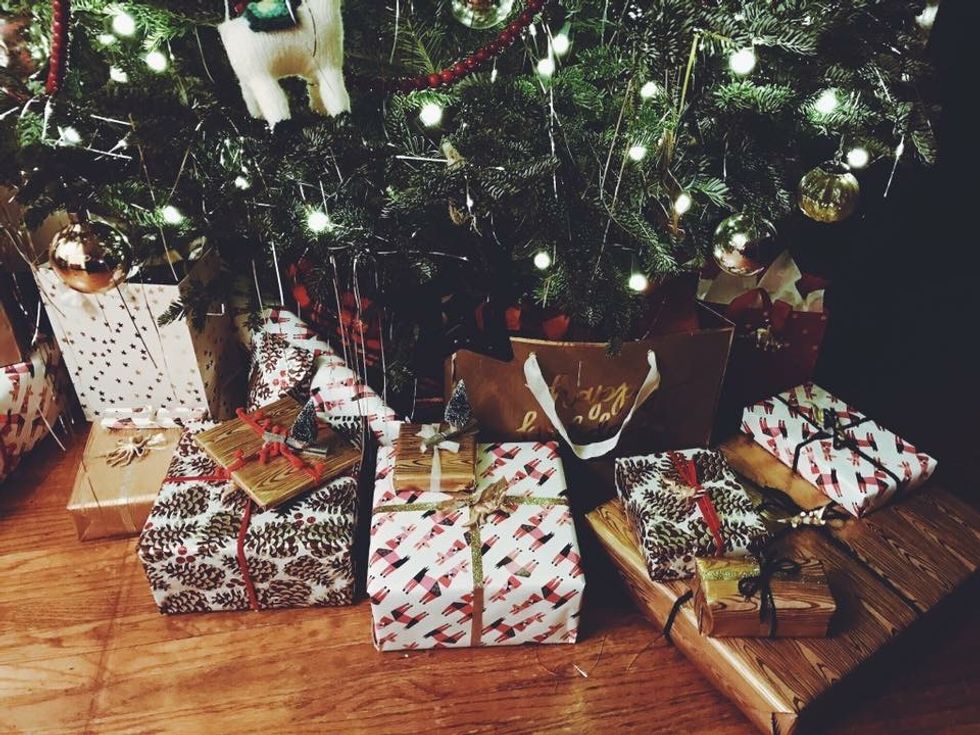 Photo credit: Mia Dusek
This year, I'm making my friends and families presents, so I won't be doing the usual shopping extravaganza. It's fun to go to the local mall and see all the christmas decorations splattered everywhere. As well as, the gigantic christmas tree usually placed in the middle of the mall
11. Go to Holidazzle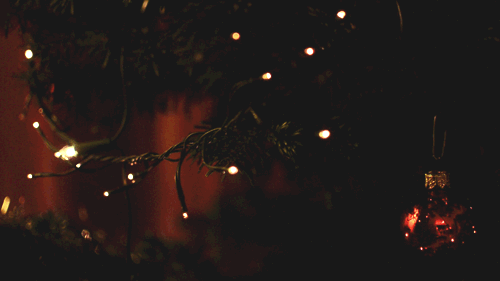 Giphy
I grew up going to the Holidazzle parade every year. The parade had its final year in 2013, changing traditions for everyone. It's name is still around though, which include winter events and vendors. This year in Minneapolis, MN Holidazzle is located in Loring Park; it's open Thursdays-Sundays starting on November 23rd and going until December 23rd.
I hope you've gathered fun ideas to fill the rest of your year with, please enjoy this holiday season!