Hey, did y'all know June 1, 2018 is National Donut Day?! National Donut Day started in 1938 as a tribute to the "Doughnut Lassies" who supported troops on the frontline of World War I. These donuts offered the soldiers a welcome reprieve from the struggles of battle and gave them a time to talk with these donut-bearing volunteers and connect with home. Even then, donuts provided comfort and a nice treat. Talk about a well deserved holiday!
Yeah, it might not be marked on your calendar, but there are definitely some great donut deals going on out there!

Dunkin Donuts is giving away a free classic donut with a drink purchase.

Krispy Kreme is giving away one free donut per person!

Wal-Mart is giving out one free glazed donut per person.
If you're from the Youngstown area:
White House Fruit Farm is offering one free cinnamon donut (I know, it's not blueberry, but they're still good!) if you visit from 9-5!
The Amish Market is offering one free donut for every 1/2 dozen purchased!
Nova Coffee Co. is offering a free donut of your choice if you wear donut apparel! I mean, come on, they really do have the best donuts in the area, and they're letting you pick?! Find yourself a donut shirt like I did and get out there! (Plus, they MAKE THEIR OWN CARAMEL). Try a buckeye donut or a maple bacon - trust me, you'll thank me later.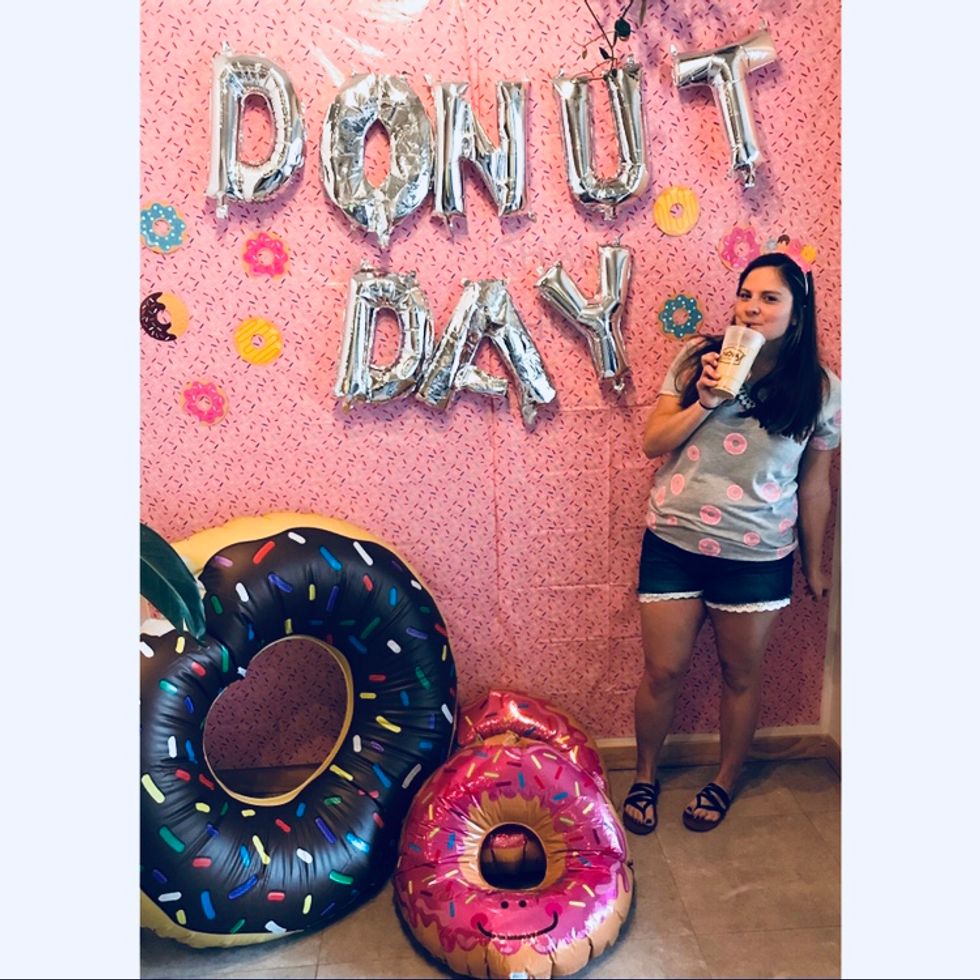 Now get out there and get some donuts!