One of my favorite things to do during the Christmas season is to drive around and look at Christmas lights. I love to see city streets and houses decorated for the holidays. Some cities, however, go all out and become tourist destinations because of their lavish displays. Here are some of the best places to go see Christmas decorations.
Gatlinburg/Pigeon Forge, Tennessee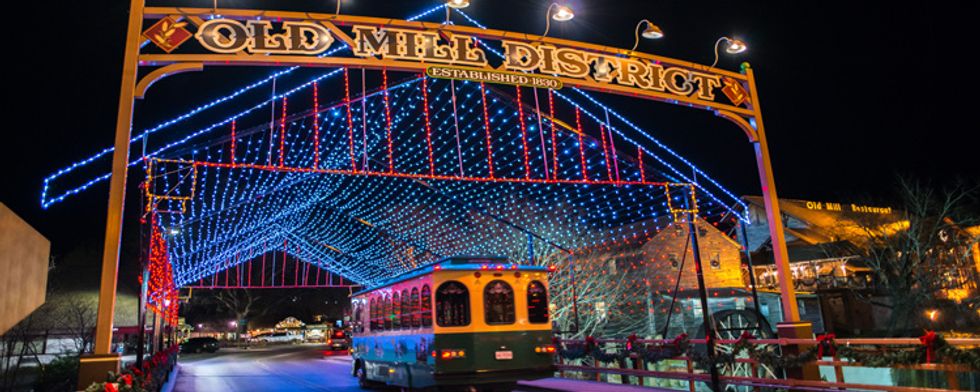 Pigeon Forge, TN
Pigeon Forge Tourism
These two cities turn their lights on well before Thanksgiving. The main parkways are lit up with millions of Christmas lights each year, and even many of the side streets are decorated as well. Many of the displays feature bears, the mascot of the Smoky Mountains. Festivities include fireworks, a parade, a Christmas arts and crafts convention, and a trolley tour of the lights.
St. Augustine, Florida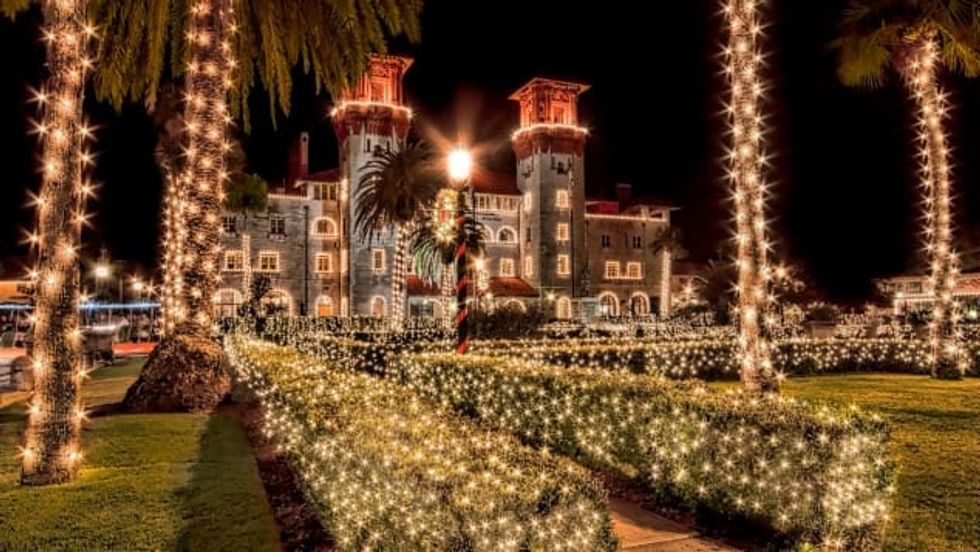 St. Augustine, FL
FloridasHistoricCoast.com
If you are tired of the cold and snow, then head on down to St. Augustine to see their lights at Christmas. The city began to decorate for the holidays several years ago to attract tourists during the off-season. Every year, they have the Night of Lights when every building, lamppost, and tree are lit up with white lights. Visitors can ride a bus, trolley, or even a boat to tour the displays.
Dahlonega/Helen, Georgia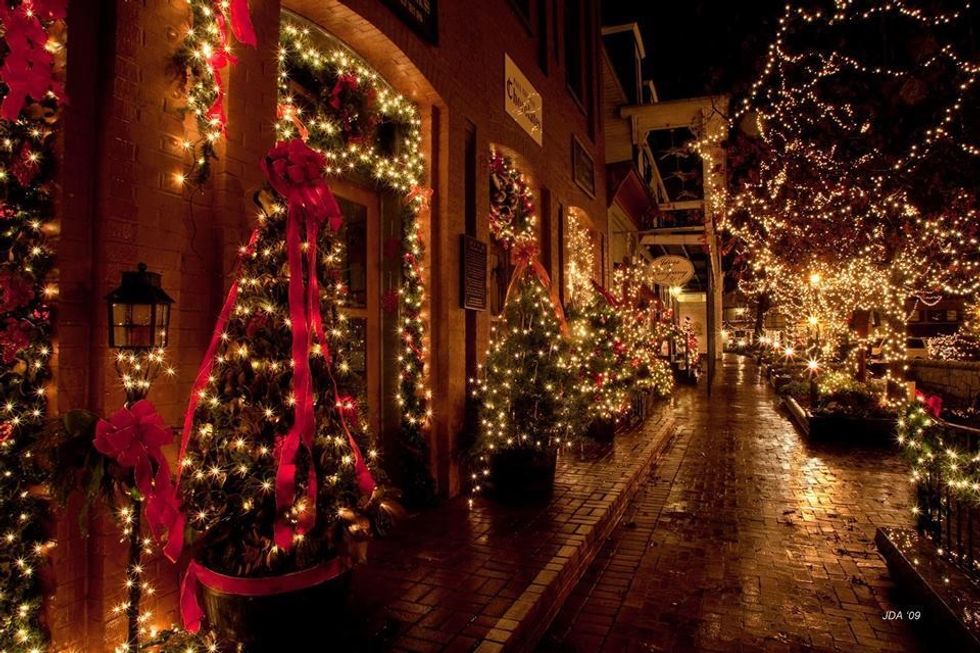 Dahlonega, GA
https://dahlonegachristmas.com/
Dahlonega, Georgia is truly a Hallmark Christmas town, for the company has filmed multiple movies here including "Christmas in Homestead". All of the buildings around the historic square are decorated with lights and garland, and every year the town hosts an Old Fashioned Christmas starting the last week of November. Festivities include a parade, caroling, and live theater productions. When you are done soaking it all in, head on up to Helen, which is just a short drive away. The Bavarian themed town decorates its streets as well and holds a Christmas market and has plenty of festive live music and food.
Branson, Missouri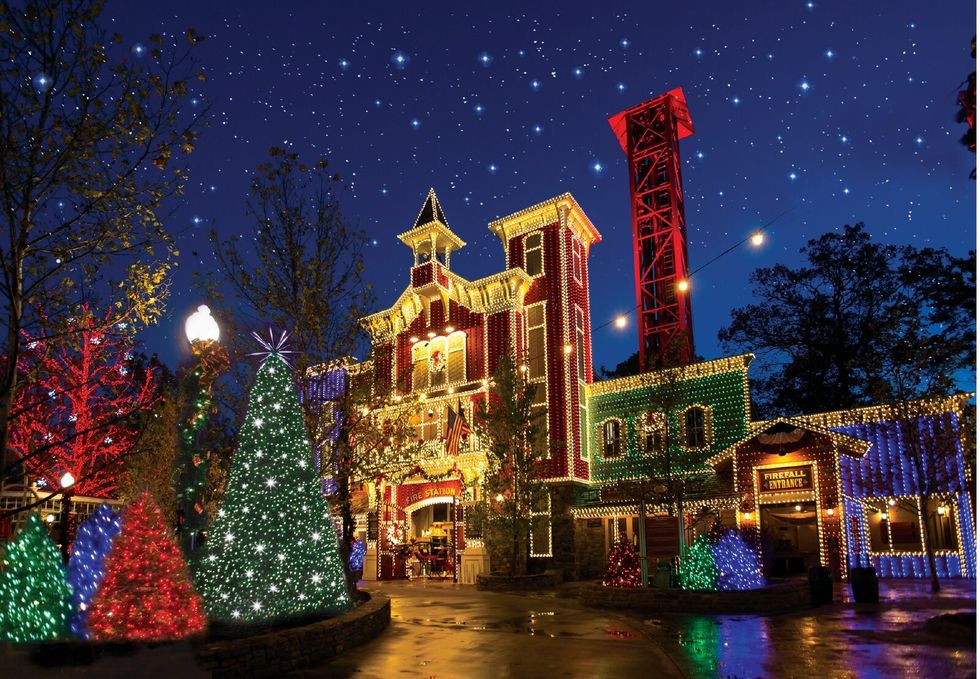 Branson, MO
Silver Dollar City
Branson is a lover of Christmas trees. Every year, the city decorates 700 trees. Silver Dollar City, a theme park in Branson, also covers itself in 6.5 million sparkling lights. You can ride the Frisco Sing-Along Train which takes you on a trip through the Ozark Mountains and sing carols and listen to the reading of the Nativity story.
Leavenworth, Washington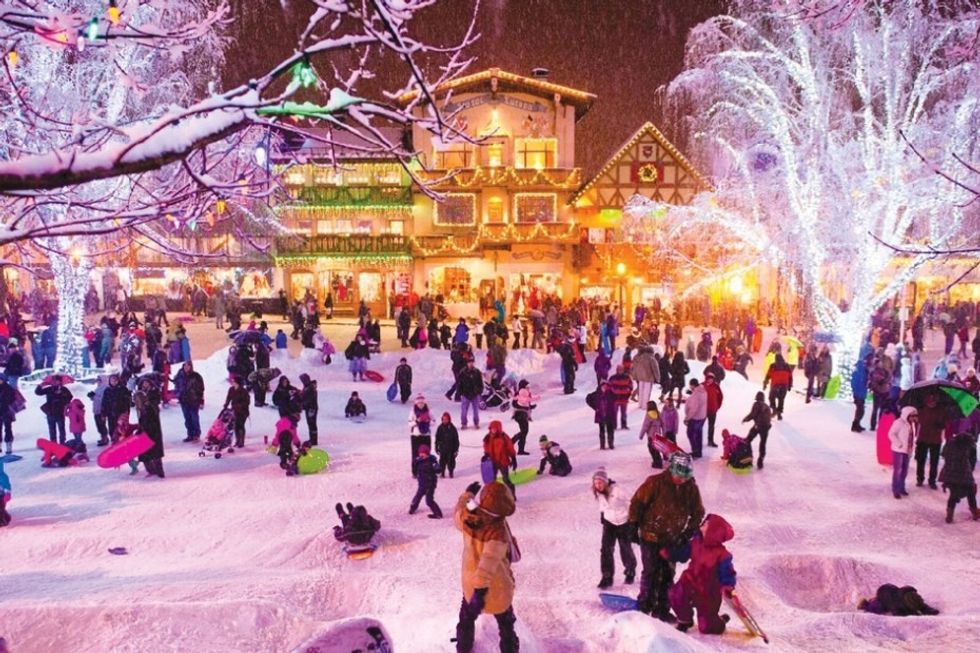 Leavenworth, WA
Leavenworth Chamber of Commerce
Leavenworth is also a Bavarian themed town, During the holidays, it is home to twenty-one miles of Christmas lights. The town leaves them up from before Thanksgiving until around Valentines Day. You can also sample roasted chestnuts, listen to live music groups performing in the town's gazebo and go sledding in Front Street Park.
Snowmass, Colorado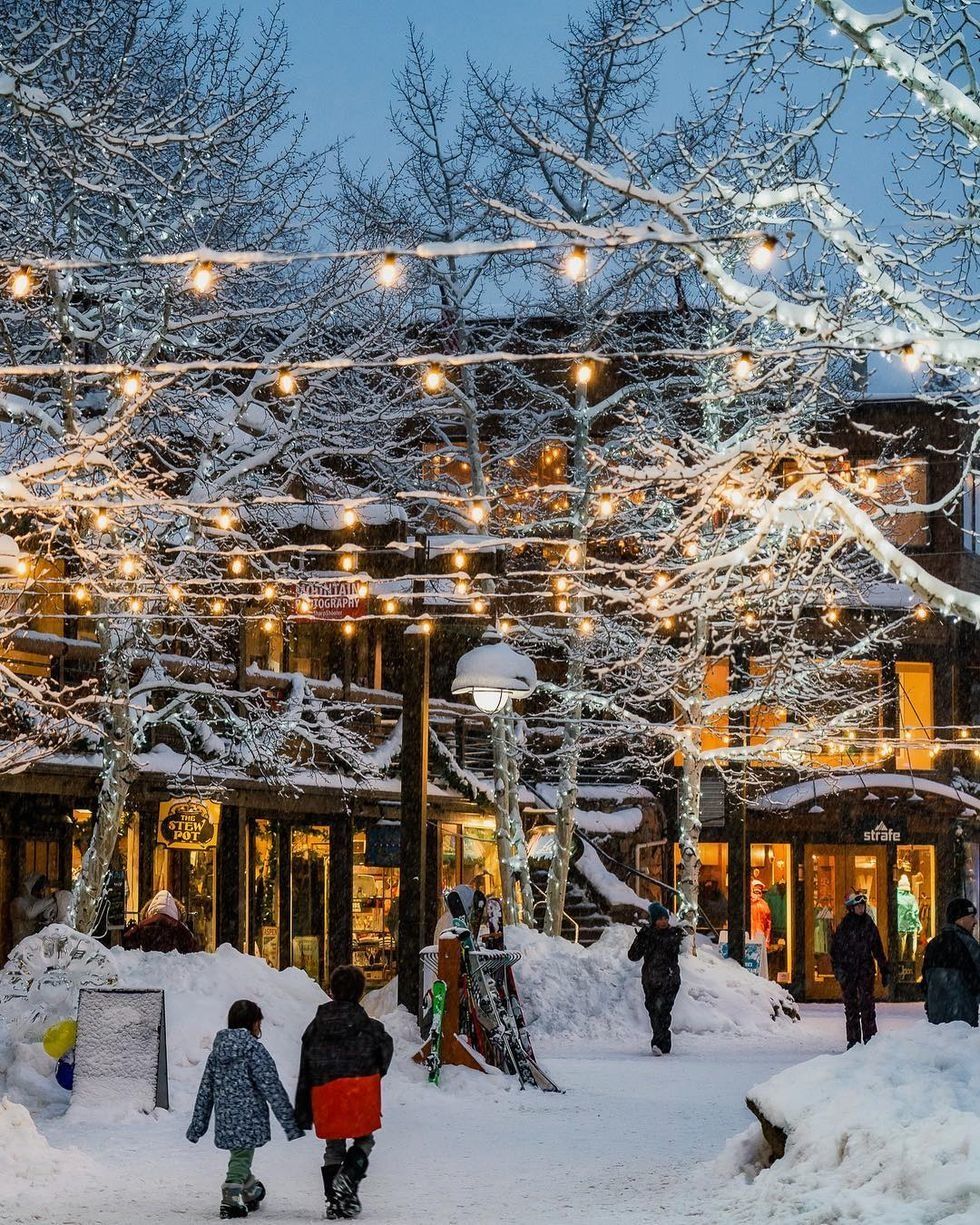 Snowmass, Colorado
Tamara Susa
Every year, Snowmass host the Snowmassive Celebration. It features illuminated ice sculptures, interactive light displays, and an ice-skating show. If you need a break from all the lights, strap on some skis and hit the nearby slopes.
San Antonio, Texas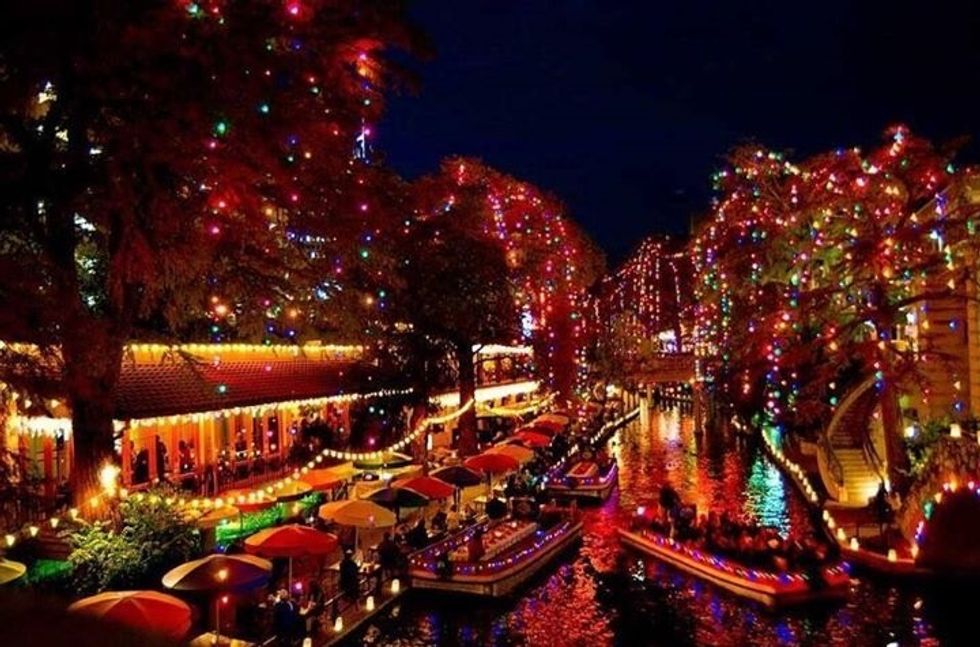 San Antonio, TX
The River Walk
When it comes to Christmas decorations, San Antonio pull out all the stops. Decorating begins as early as mid-November. The University of the Incarnate World decorates their entire campus with lights. Down at the River Walk, the canal and nearby streets are decorated with thousands of lights and are home to the Ford Holiday River Parade & Lighting Festival. The parade is held on the day after Thanksgiving and lasts 4 hours. The Ford Fiesta de las Luminarias is San Antonio's oldest tradition and consists of thousands of candles in white paper sand-filled bags placed along the River Walk. To top it all off, the city places a 55 foot tree in Alamo Plaza.