I think it's safe to say most people struggle with authenticity. Social media is a constantly shoving people's fame, success, beauty, love, etc. in our faces and pretty much causing us to think our lives suck. As aware of this as we are, we turn around and do the same thing by posting only the best pictures of ourselves that may or may not have gone through intense edits or the pictures from last weekend's night out in an attempt to our followers jealous.
The cycle continues on and on.
Ever since I was little I have struggled with severe insecurities. I remember when I was about 5 years old asking my mom, "Mommy, why do I look like this?" and she responded with, "That's just the way God made you." Although I understood that, I was never fully content with accepting that truth. Until about the time I was 16, I was constantly afraid of what others thought of me, concocting lies about what all my peers viewed me as.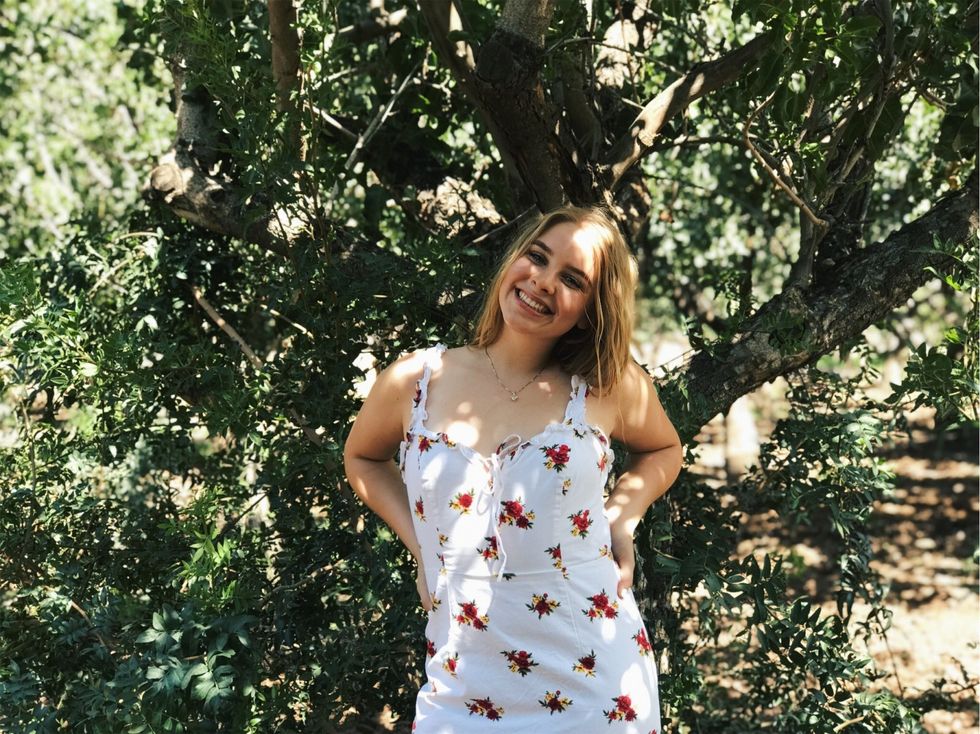 This picture was taken on a day I was not feeling particularly good about myself, but I smiled through it, embraced my flaws, and it made for a picture that I actually really love.
Lauren Grattopp
Eventually, I grew sick of trying to be the funny girl, or the cool girl, or the fashionable girl, or all these other labels that I thought would be a good definition of myself. I did not truly find who I was until about sophomore or junior year of high school. I clearly remember going into a new year of school making a conscious decision to not care what others thought of me. Although it did not last for long, it gave me the confidence to be myself and it allowed me to truly have fun and find the friends that wanted to be friends with me simply because I was who I was.

You know all the cheesy sayings about being yourself and authenticity and self-love? As cliché as those might be, I think there's a lot of truth in them. When I finally decided to just be myself and allow things to go from there I became so much happier and developed friendships that I know will last forever. One of the biggest things that changed was my smile. My mom used to constantly tell me that the smile I was showing in pictures looked fake and that I should smile normally and how I do around her because that was the beautiful one. For a long time, I didn't believe her and continued to show what I thought people wanted to see.
Once I made the decision to shift the way I viewed myself, my smile grew so much bigger and more genuine.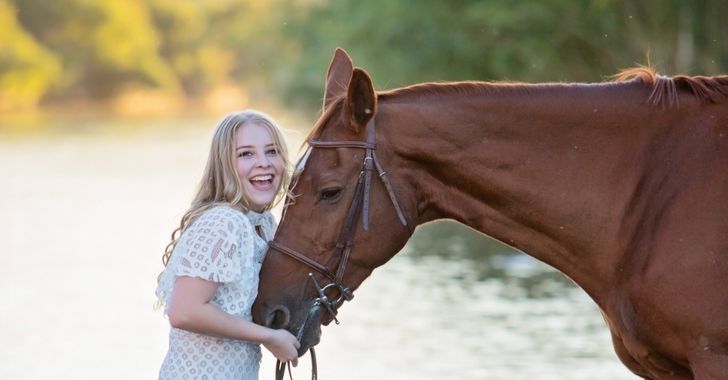 I am probably the most happy and feel like myself when I'm with my horse, which I know sounds like the crazy horse girl side of me, but I'm not ashamed of it!
Lauren Grattopp
In all these pictures I can honestly say I am truly happy and that this is my real smile. Now I am content with being the horse girl, choir girl, quirky girl, loud girl, etc because that is what makes me who I am. It is sometimes still a struggle to view myself in a positive light and be honest with everyone around me about who I really am, but I just have to remind myself that trying to be somebody you aren't is too tiring and that nobody likes someone who is fake. Being yourself is honestly so attractive and people will gravitate towards you simply because your confidence is magnetizing.
I encourage all of you out there who can relate to me to try to be yourself, if even just for a day and see how your life changes. It will probably take some work and getting used to, but it pays off in big ways in the end. You are beautiful and wanted; do not let the world tell you any different.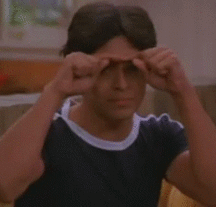 You are loved!Giphy