Jacob Velasquez, better known as "baby Beethoven," was four years old when he discovered his amazing musical talent. His mother, Tina Velazquez, was in a different room when she heard the piano being played. She assumed it was her husband, but soon discovered it was really four year old Jacob playing. He had watched his father playing the song the night before, memorized the notes, and replayed them with amazing precision and skill.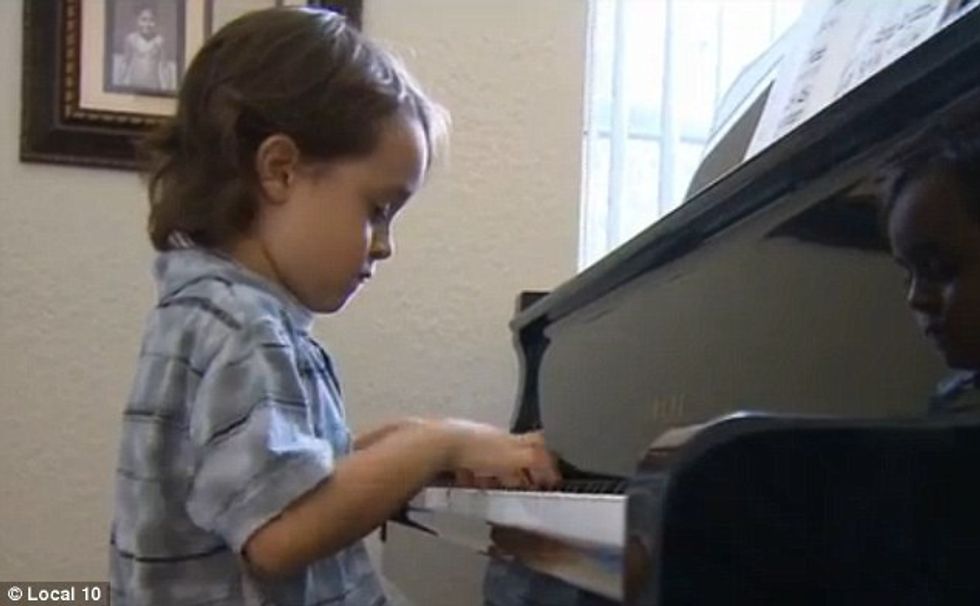 When his parents realized that Jacob could play, they enrolled him in piano lessons, which proved difficult as he was only four at the time and most instructors said he should be at least five but preferably seven. The piano instructor they found says that Jacob learned Beethoven's Sonata in just three weeks and that he's mastering songs in one class that takes most children a month to learn. He then performed at the National Musician's Guild, something that even veteran musicians get nervous about. Young Jacob was admitted into the Guild after he memorized and performed ten classical pieces. Jacob has also performed before the Miami-Dade Mayor and 13 Commissioners and recently opened the NBA Miami Heat game with the National Anthem.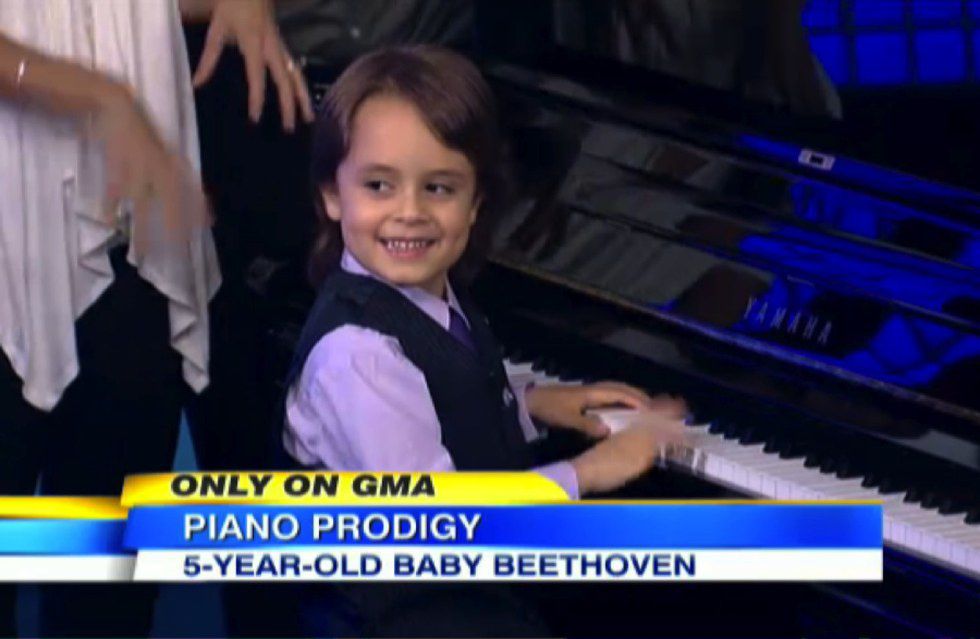 At age 5 he was featured on a
news station
in Florida and soon after the story sparked America's interest in the young prodigy. He appeared on several national shows, including
Good Morning America
where his mother explained that he was diagnosed with a form of high-functioning autism a few months after he began playing piano and uses his music as an outlet to express himself. For example, he'll play faster when he's anxious or harder and in lower keys when he's angry.
At 7, Jacob released his first album "Jacob" in early 2015 with multi-award winning producer and songwriter, Hal S. Batt. The eleven tracks range from a blend of popular classical piano pieces with an uplifting electronic dance groove, to timeless piano solos with the accompaniment of a string quartet. "The album itself is energetic and fun and we just hope that many will enjoy it as much as Jacob has enjoyed making it," his father Willie said. "We're really happy that we can combine these two genres to introduce young people to classical music and make it fun." His album is available on iTunes or a CD and can be purchased from his website which also keeps Jacobs fans up to date on all of his events. For example, Jacob is performing with the Space Coast Symphony Orchestra in April.

Jacob loves being in the recording studio and one day dreams of becoming an actor & music producer.