While browsing through the wonder-site that is Pinterest, I took note of some simple ways to reuse, or upcycle, the trash that is common for college students. All of these projects are easy, DIY ways to reuse the old trash that is sitting in your dorm room. Here are eight ways to upcycle your trash.
1. Detergent pod plastic bag holder.
Every college student has to do laundry, and the pod is probably the most frequently used detergent. While very convenient in cleaning your clothes, the pod packaging is quite large and wasteful. Transform your pod package into a plastic bag holder.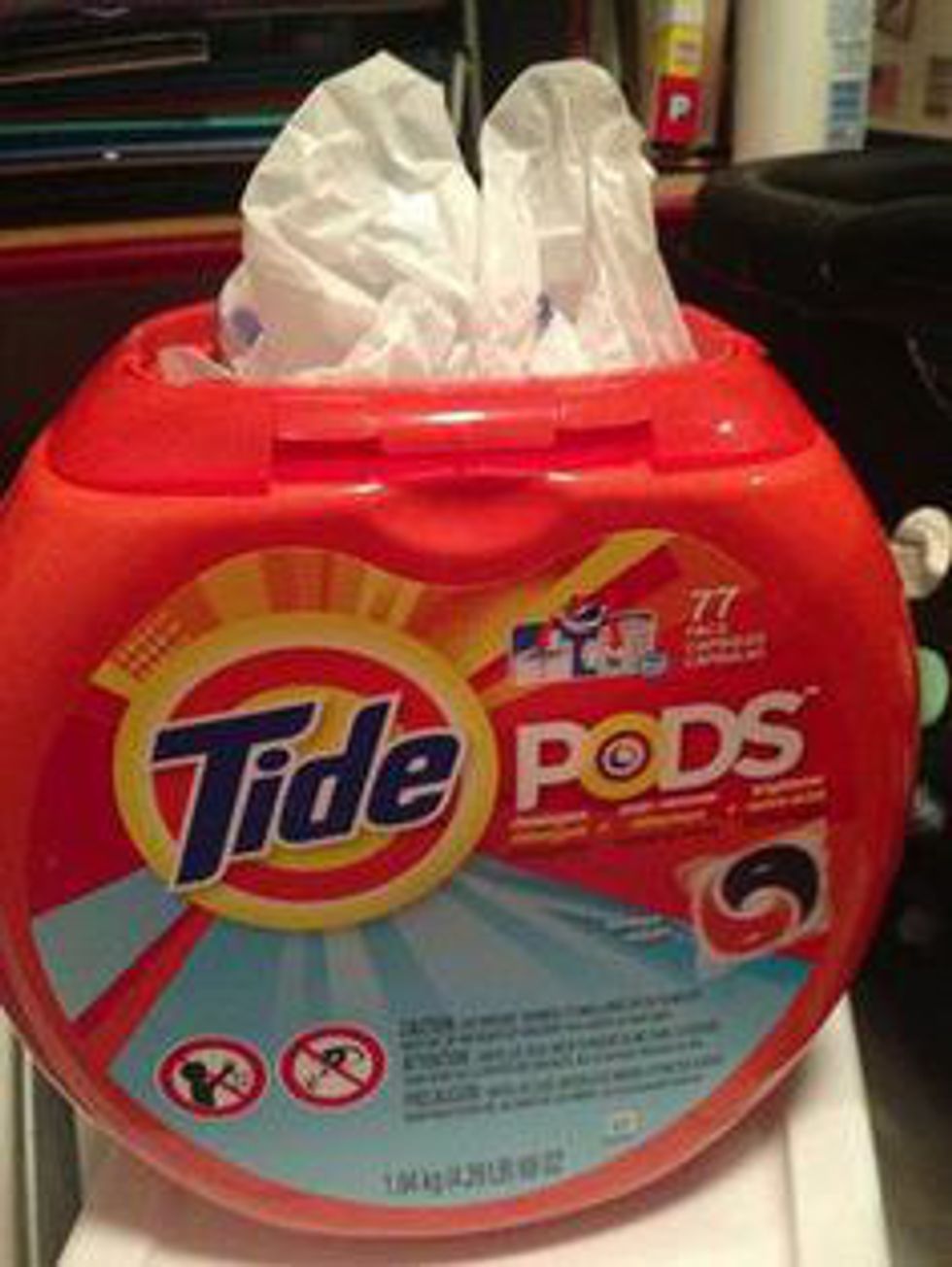 2. Milk jug supplies organizer.
A lot of times when we are finished drinking milk, we throw away the plastic without thinking of the beautiful things it could transform into! Simply make a few cuts, paint it, and adorn it with accessories, and -- voila! You have yourself a new desk supplies cup on your desk.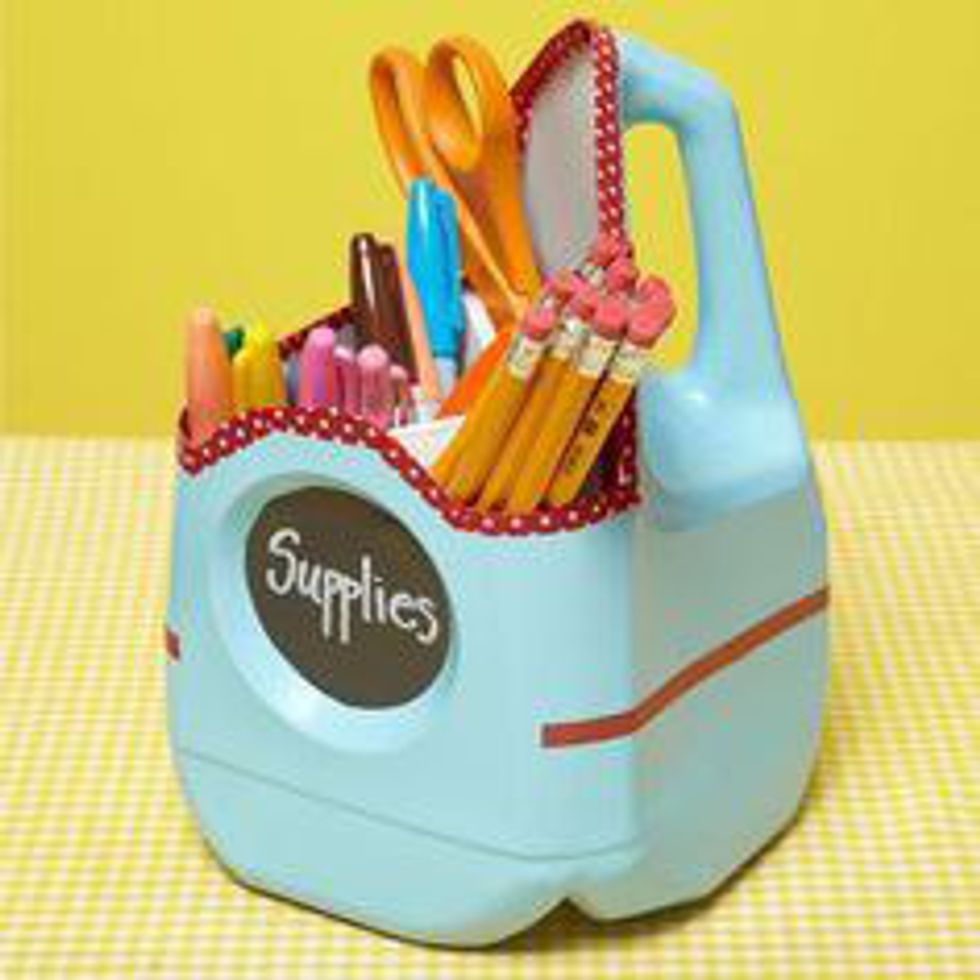 3. T-shirt, no-sew tote bag.
Instead of throwing away your old t shirts, turn them into useful tote bags! With no sewing required, there is no reason why you shouldn't be making this.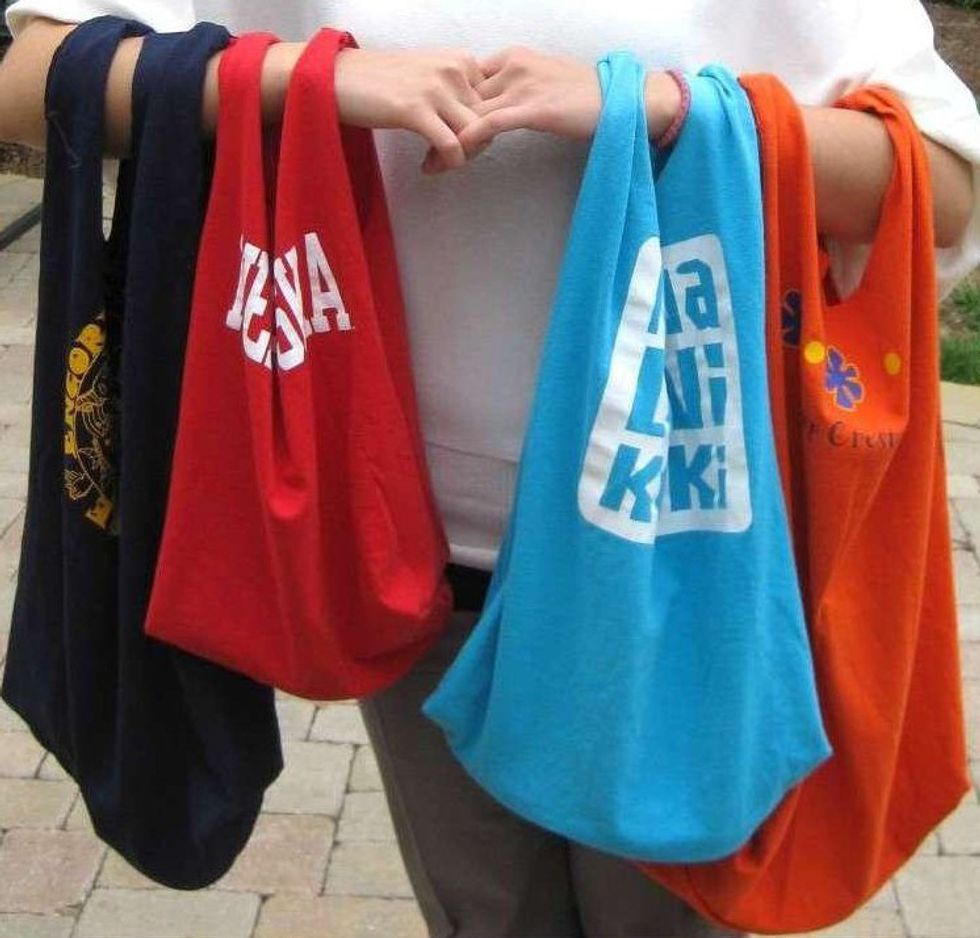 4. Laundry softener napkin holder.
For all the times you need a napkin (more often than you probably would think), you also need a napkin holder. Although this upcycle seems kind of weird, it is very handy and has the potential to look very fashionable as well.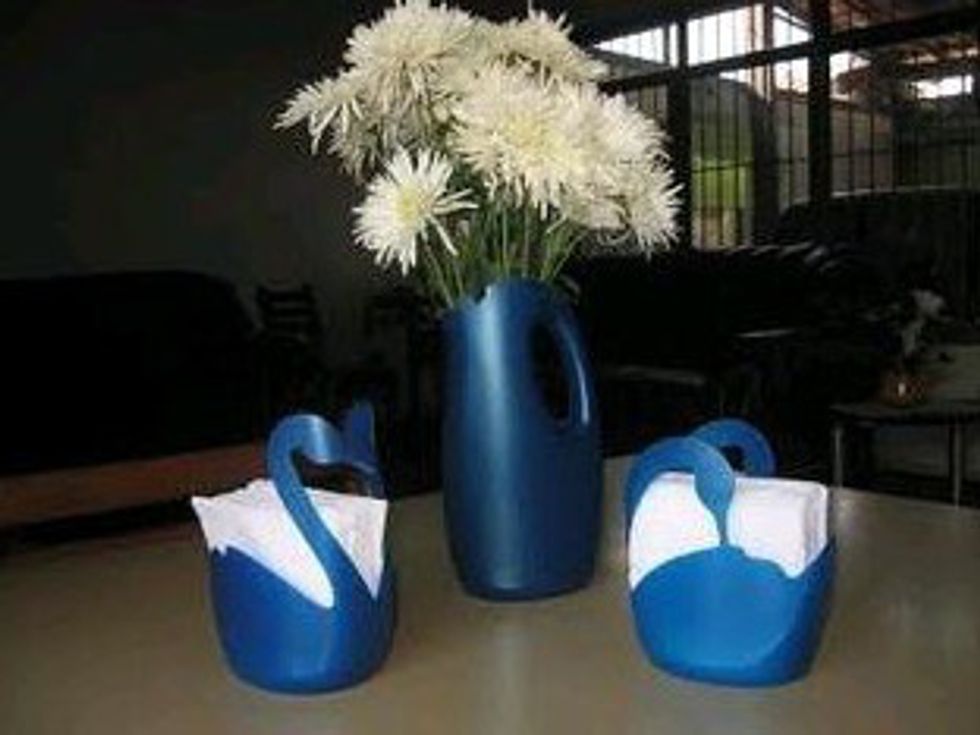 5. T-shirt crochet rug.
Although this one may be a bit more difficult and time consuming than the no-sew bag, it is still cool. Make this if you have quite a few stained T-shirts, or if your roommate is trying to get rid of some clothes you can make this instead of throwing the shirts away..

6. Old lightbulb penguin ornaments.
Although Christmas is almost a year away, do not let that stop you from decorating your room with these adorable penguins. Use your old light bulb to create an amazingly cute little penguin (cute any time of year).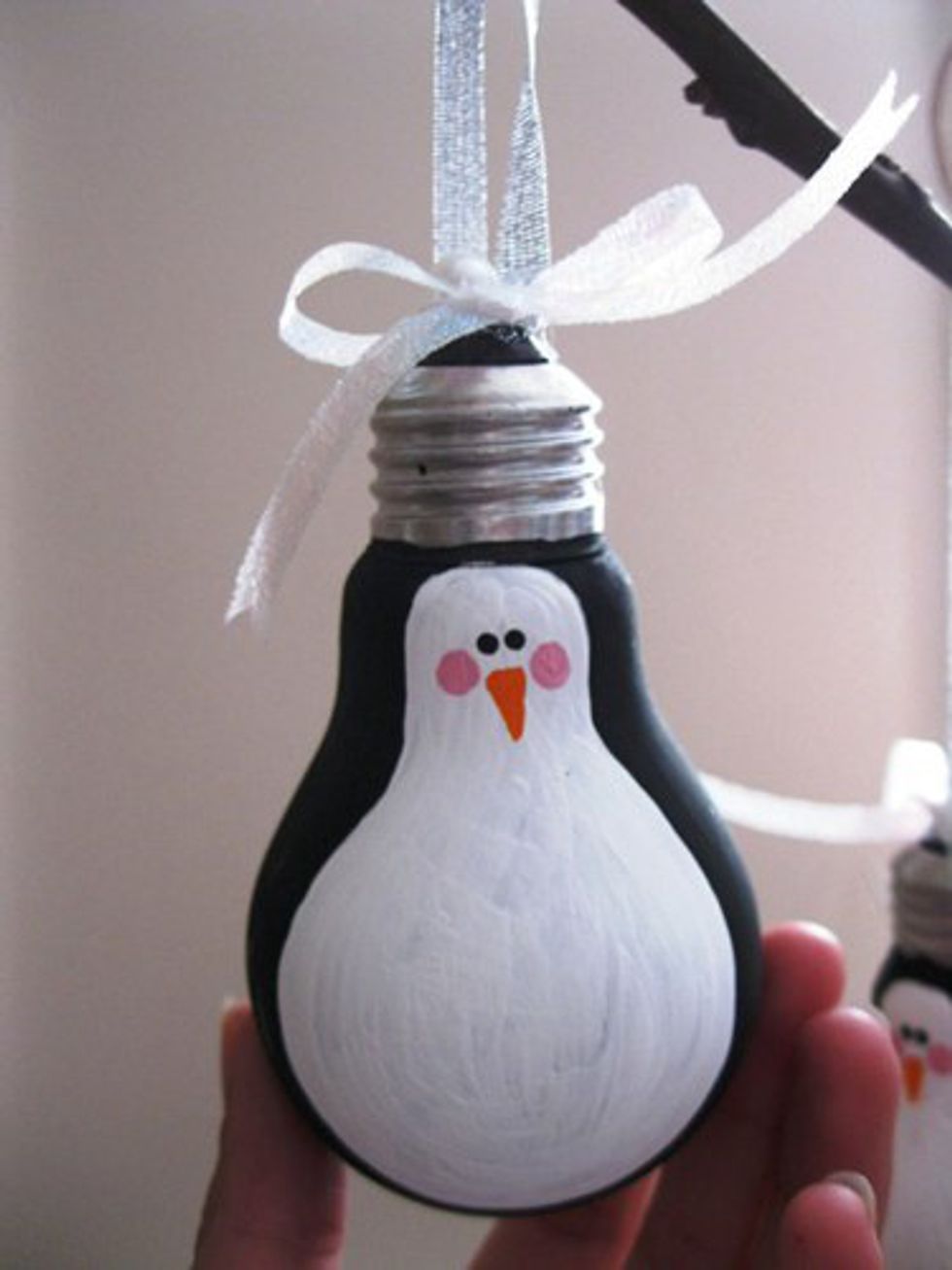 7. Soda bottle piggy bank.
Instead of throwing away your empty 3-liter soda bottle, upcycle it instead. With a little paint and a curly pig tail, this is an amazing way to save move and reuse plastic.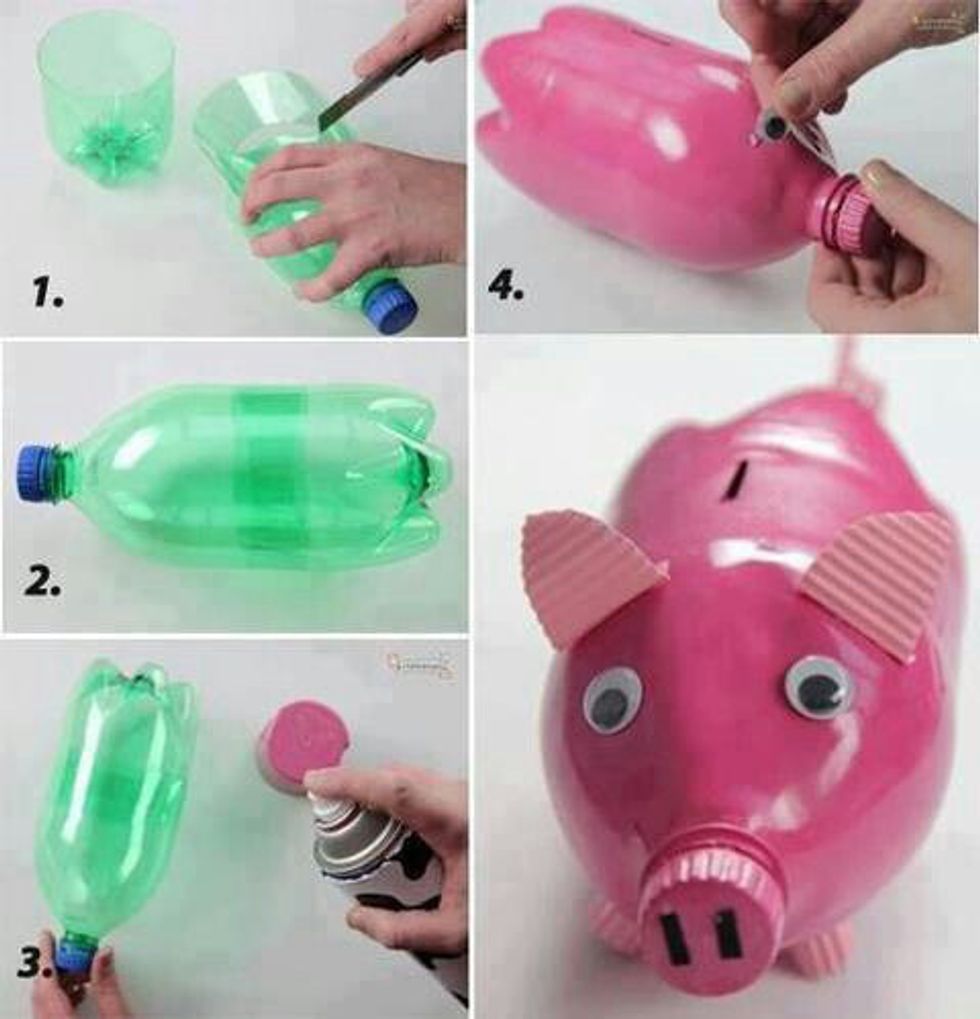 8. Cardboard storage tote.
This one is for when you order too many clothes online. Use the empty shipping box to create a storage tote, which could organize the older clothes in your closet. This storage tote can be accessorized with pretty much anything, but use cute fabrics that match your room for the best aesthetic.