Ahh, the dreaded Sunday night. The weekend fun is over and your attention shifts towards school starting back up tomorrow morning. Sure, you can binge-watch your current Netflix show or you can take these simple steps to make your week a little easier.
1. Plan out your week.
Make a list, fill in your calendar, do what you need to do so you know what's coming at you this week. If you have any exams, maybe pick a time dedicated solely to studying. Use this time also to reflect on what you want to see yourself do this week. Maybe you haven't connected with a friend in a while; take the time to shoot them a text and hang this week. It's all about being proactive and taking the initiative.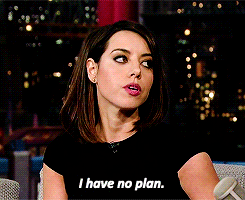 2. Set goals for yourself.
Every day should be a challenge to better yourself. This Sunday, set a goal that is realistic and that you genuinely wish to accomplish. As an example, I am super busy this week and know I probably won't get to the gym as many times as I would like, so this week my goal is to stay away from fried food. It's not super challenging but it will push me to think more about what I am eating and be a healthier version of myself. However, your goal doesn't have to be health-related – it can be about putting more effort into your school work or doing more community service.
3. Plan your outfits out.
This one might sound a little like a #tbt to middle school but planning out nice outfits to wear will, in turn, make you more productive. Just think about it, when you dress nicely you feel better about yourself. When you feel better about yourself you are more productive. I like to just set aside a few nice tops that I plan to wear that week. I will also put together some cute outfits I can wear to the gym to remind me to actually go.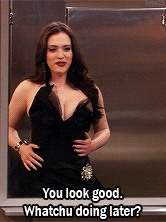 4. Clean up.
Cleaning your room and making sure everything is organized is a great way to start the week. No one wants to come home from a long day of classes to a messy room, and it sure doesn't encourage productivity. The habit is a hard one to start but taking five to ten minutes each night to clean up will save you a lot of time and stress.
5. Pick out something new to try.
Going to the same classes, eating at the same dining hall, and sleeping in the same dorm every week can get repetitive after a while. To combat that I like to try at least one new thing each week. This could be a new place to eat, a new activity on campus, even a new person to hang out with. By switching up your routine you can not only experience new things but also avoid the trap lots of college students find themselves in. Don't get stuck in the same boring routine – switch it up!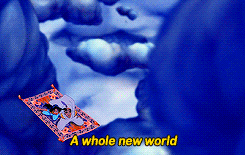 6. Relax!
Have free time at night? Relax and have fun! Put on a face mask, watch a movie, do what makes you happy. The best way to assure you have a good week is to go into it with a positive attitude.