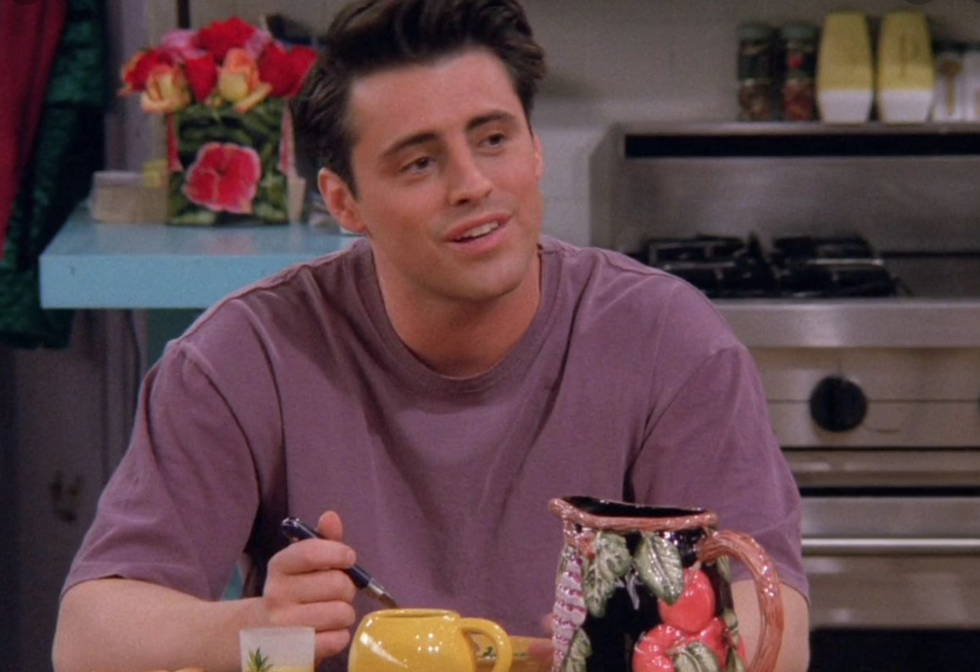 NBC
We all know and love Joey Tribbiani from our beloved go-to TV binge, "Friends," and are missing it terribly since its departure from Netflix.
Joey is a ladies man, but he is more of a one-night stand kind of guy. While such a lovable and hunky character, he goes through plenty of women, even Rachel.
If you were a single NYC local who loves Italian men, would you swipe right on Joey Tribbiani?
About Joey
Job: Actor
Location: New York City
Hometown: Queens, NY
Joey's Preferences
Books or magazines? Magazines. But only dirty magazines.
Social media or stalking IRL? If I stalked IRL would get distracted by food on the way, so social media if Chandler teaches me how to use it.
Selfies or candids? Selfies for sure, except for my headshots.
New York or Los Angeles? NYC born and raised forever.
Never have I ever met a pizza or a meatball sub that I don't like.
Four qualities I can offer my partner and one I cannot:
Great sex ✓
A good laugh ✓
A loving family ✓
Love and compassion ✓
Financial stability ✗
Four qualities I am looking for in a partner and one I'm absolutely not:
Great sex ✓
Baseball fan ✓
Incredible cook ✓
Really HOT ✓
Diet obsessed ✗
Want to respectfully slide into my DMs? They're open here:
Want to create a funny dating profile for a friend or fictional character?
Click here for our easy-to-use template you'll just have to copy and paste.

Follow Swoon on Instagram.
Keep Reading...
Show less