Lifestyle
Discover natural ways to soothe those sore throats, upset stomachs, calm your nerves and much more!
79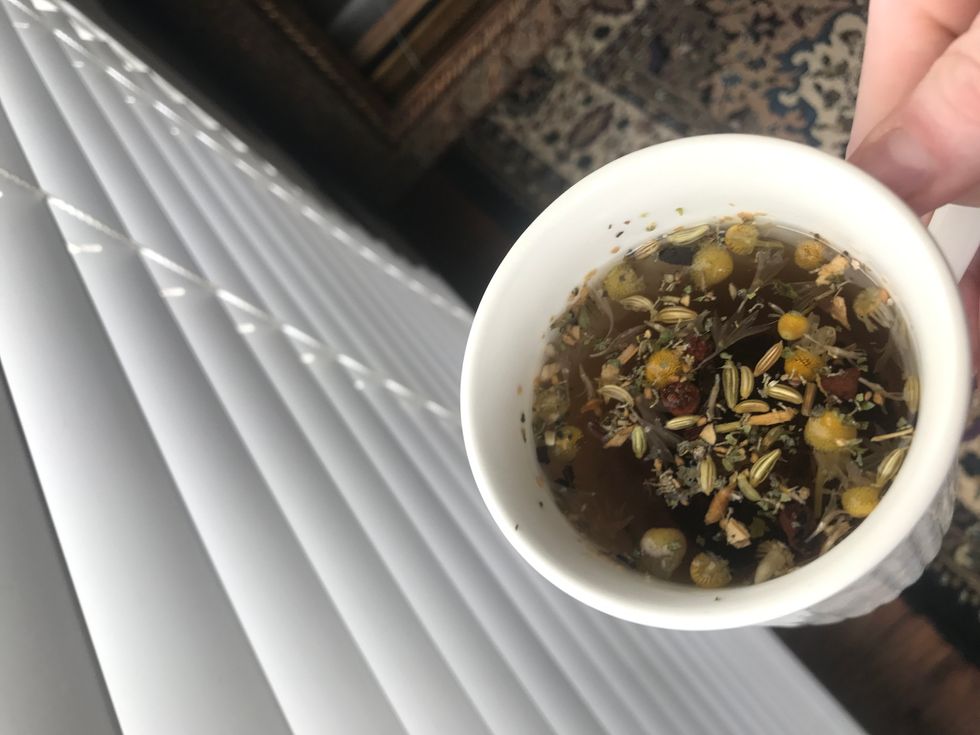 Personal Photo
There's an herb for nearly everything, and they've been used for thousands of years. Drinking herbal tea is probably one of the easiest (and enjoyable) ways to get natural vitamins, minerals, enzymes, and other health benefits!!
I'm not here to tell you that any herbal tea or herbal supplement is going to cure any certain disease, however, they do nourish and help replenish the body of the nutrients it needs to heal and cleanse itself of any impurities. In simpler terms, herbs are a support system for the natural healing of our bodies.
As someone who struggles with depression and anxiety, I've always searched for natural ways to ease my worries and calm my mind. After a couple of years of my fascination, researching, and testing herbal tea remedies; I've narrowed it down to my 4 favorite herbal tea remedies.
Some of them may sound a bit crazy--just stay with me here.
With that being said:
If you're not too fond of the bitterness of some herbal teas, just add some honey!!! Go the extra mile and find some local honey at your next farmers market! If the honey isn't sweet enough for you. If you just can't stand herbal tea... That's okay! There are plenty of herbal supplements that you can find at your local pharmacy or amazon.com.
Disposable tea bags and store-bought teas are convenient when you're on the go...... but not so convenient for the environment. Try opting for an environmentally friendly, fair trade, loose-leaf tea, and a tea diffuser to reduce the amount of waste in landfills! You can even place the used tea leaves (and even tea bags) at the bottom of your flower pots to give your plants some extra nutrients!!
There is too much information on these super-herbs....(get it?) to fit into this article.
If you'd like to learn more about herbal remedies and benefits, you can click on the hyperlinks throughout this article!
Keep Reading...
Show less