"I put a spell on you!" Starbucks said, as they released three new "Hocus Pocus" inspired drinks onto their secret menu. I think we need to form a calming circle to handle the excitement of this news...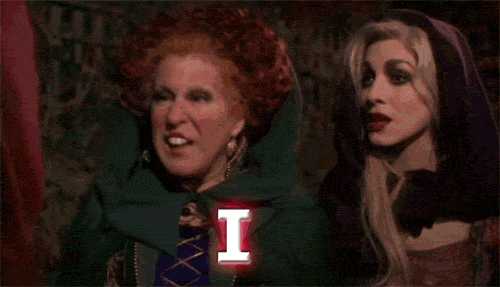 Giphy
Just in time for Halloween, these delicious frappuccinos are based on each one of the iconic Sanderson sisters from Disney's "Hocus Pocus."
This movie has become a classic, playing weekly on Freeform's "31 Nights Of Halloween," and I can't think of a better way to watch the movies than with a "Hocus Pocus" Frappuccino in hand.

I'm sure you're wondering, what are the ingredients to these three new magical secret menu drinks that we will be ordering every morning in October?
1. The Winifred Sanderson Frappe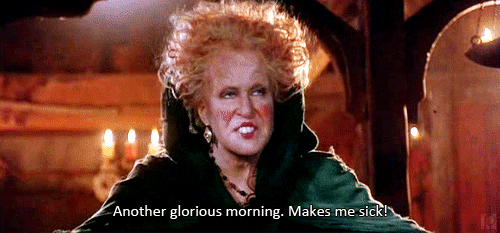 Giphy
This frappucino will ensure every morning is another glorious morning, and not one that makes you sick! You'll encompass the iconic redheaded witch's wit with this tasty green drink.

Here's how to order it:
- Grande Green Tea Frappuccino
- Pump of Peppermint Syrup
- Pump of White Mocha
- Add whipped cream and strawberry inclusions
2. The Mary Sanderson Frappuccino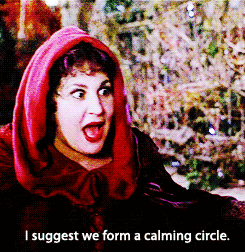 Giphy
Mary Sanderson's inspired frappuccino will give you a calming essence for the day... maybe even more so than her calming circles!
And if you're a little awkward like Mary, this frappe's sweet, pink flavor and appearance are perfect for those days when you just need to smile and embrace your quirkiness.
Here's how to order it:
- Grande Strawberries & Cream Frappuccino
- Substitute white mocha for sweetener
- 1 scoop of strawberry inclusions
- Mocha drizzle and strawberry puree on top and bottom of drink
3. The Sarah Sanderson Frappuccino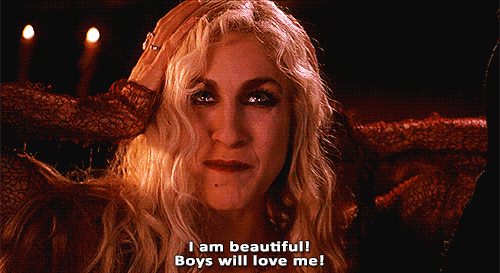 Giphy
This drink will definitely put a confidence spell on you! Inhabit Sarah Sanderson's unwavering confidence in her appearance when you drink this frappe.
All those boys running amuck will run straight to you after the first sip of this magical drink.
Here's how to order it:
- Grande Violet Drink
- Substitute soy milk for coconut milk
- Add extra berries
- Add whipped cream and ginger powder on top
- Double-blend