Florals for Spring? Groundbreaking. Cherries for Summer? Twice as groundbreaking. We've seen just about every strange thing on the runway half way through the year, from hyper-realistic baby dragons at Gucci, to the more recent "Immigrant Americana" pieces from Alexander Wang's Collection 1. Clearly designers have been fearless and out there with their outlandish and sometimes baffling designs—as a more "ugly" but wearable luxury wave has swept through brands such as Vetements, Off-White and Balenciaga. (Now, where was it I saw a silver crumbled tote designed identical to a trash-bag for $1,300?..)
Early in the year, we must admit it was still rather freezing outside. In February, HVN decided to collaborate withsportswear brand Champion for some cherry-printed hoodies and matching sets to ease the cold transition into Spring. These designs popped up in Urban Outfitters, along with some other cherry-print lingerie sets courtesy of J.Crew.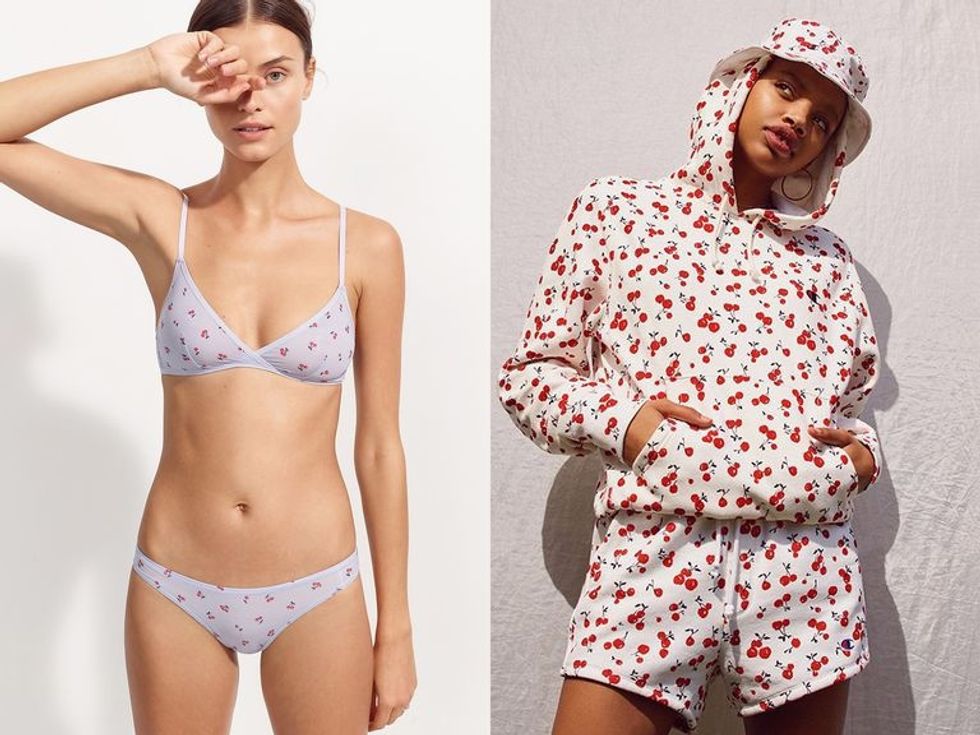 Cosmopolitan.com
Soon after, these picnic-chic designs began popping up in blogger's Instagram feeds. Model Kaia Gerber caught on to the trend early the year before, and wore a cherry-print wrap blouse from Realisation Par. Emili Sindlev wore a similar straight-line dress.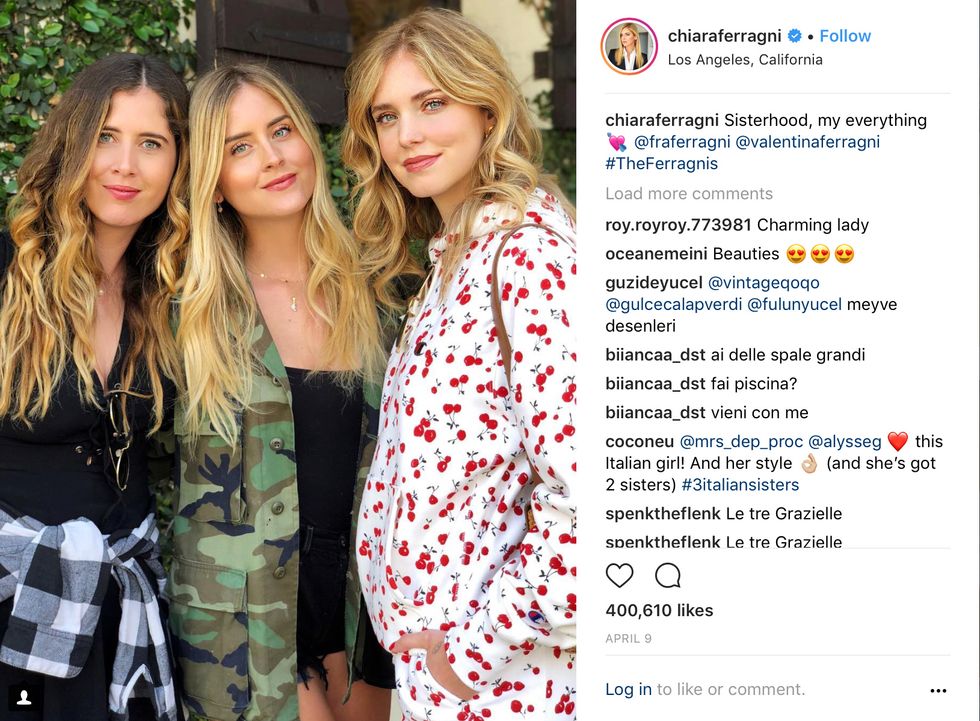 Instagram.com
Much of these designs along the theme of fruit give a nod to some of the fashion trends of the 90's, with under-sized cap sleeve tees and other similar pieces such as a graphic print pullover with a vintage font overtop, from & Other Stories. Wear these pieces out with some friends, to the park, to a theme park, or a picnic. Hey, even a trip to the corner store could work. Not only are there tops inspired by cherries, but an entire outfit can be created with cherries as the theme. Crack open a can of cherry coke and splendor at some of the sweetest designs of the season.