Politics
This Bronx born rapper had a lot to say about the government shutdown, Donald Trump, and TSA workers.
112
Cardi B has gone viral once again, but this time for the US government. In her rant on Instagram, she had a lot to say about this shutdown.

For the record: Donald Trump has shut down the government in an attempt to get $5 Billion Dollars to build a wall on our southern border. This shutdown has been happening for 4 full weeks now. (Click here to see a live countdown of the shutdown.) With this being the longest government shutdown in history, many government workers are not getting paid. (800,000 people are without their checks to be exact.)
Cardi B Rants Over Government Shut Down And Accidentally Exposes Rappers As Government Workers???😱😱😱youtu.be
Cardi had a lot to say about this. She begins her video by reminding us that former President, Barack Obama, also shut down the government for a period of 17 days. Keep in mind that the current shutdown has been happening for over a month.
Cardi also reminds us that Obama closed the government for healthcare.
"For healthcare. So your grandmas could check their blood pressure and you b*tches could check your p*ssies in the gynecologist with no motherf*cking problem."
It's hard to stay nonpartisan with an issue as severe as this because the difference in Obama's shutdown and Trump's shutdown directly reflects the values of the two parties. The Republicans are very persistent in trying to prevent us from having access to affordable healthcare. Checking our blood pressures, normal check-ups, ER visits.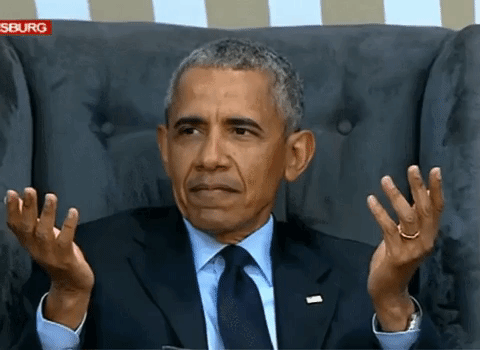 Meanwhile, the Democrats are still fighting for this right to this day.
"Our country is in a f*cking hellhole. All for a f*cking wall."
It's true. So many of our government programs are not working because our president is failing us. The FDA isn't performing regular checks on food (again a risk on our health), among other programs.
Cardi expressed concern for workers, saying she doesn't know what kind of action to take, but she wants to take some sort of action.
I'm very happy with Cardi ranting about an important issue like this. Sometimes we get blinded with stories of her rivalries with other rappers when in reality, these are the issues we need to be talking about. A popular rapper with a diverse fan base of different ages and ethnic groups inspires all people to get involved in politics and to speak out against atrocities politicians commit. Unionize, protest, volunteer! There are so many ways to make change.
It is not fair for federal government workers to continue to go to work without getting paid. Work without pay is slavery.
Update: The government is now back open! Trump says federal workers will receive their back pay as soon as possible. And he still didn't receive money to build the wall that he wanted to build. Cardi B's rant is still a great example of a peaceful protest and utilizing her first amendment right of free speech.